Nothing says romance like going on a date in Greater Palm Springs. Frankly, it's the mixture of perfect SoCal weather, incredible scenic mountain ranges, swaying palm trees and relaxing vacation vibes that really sets the mood for connection.
Whether you're looking to bond and relax over wine or explore a national park, we have something special for everyone to enjoy! Start planning your next getaway for two with these unique date ideas in Greater Palm Springs.
Virtual Wine Tasting
Wine on the go, because wine not? Whether you're a wino or just looking to experience a fun wine tasting event, then this date is a must! The best part is you can sip and savor from the comfort and safety of your own home.  Bouschet in Palm Springs is hosting a VIRTUREAL tasting every Saturday from 2 p.m. to 4 p.m. The cost is only $20 per person and includes a charcuterie board, 4-5 wine samplings, tasting notes and the zoom login information. If you're looking for more, stop by in person to see (and shop!) the large variety of wine bottle selections. Bouschet has taken care of your date night with all the tasteful details—all you have to do is dress up and join on zoom. Head over to their website to save your spot in advance. 
Catch a Vista or a Sunset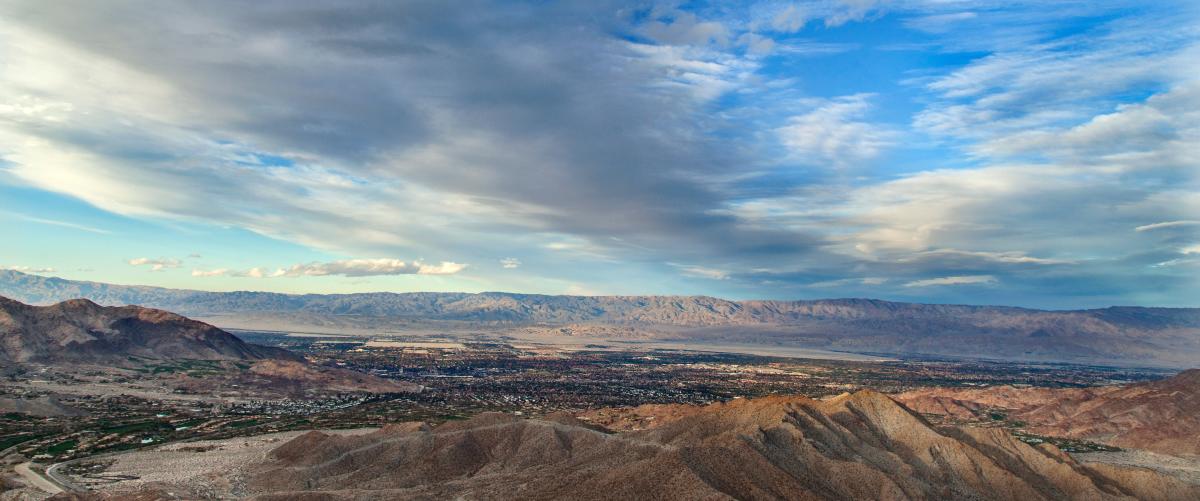 Take your date's breath away when you drive up to Vista Point. Located about five miles up Highway 74 in Palm Desert, this special cliff-side turnout spot is one of the most romantic places in this SoCal oasis. Go the extra mile and surprise your sweetheart with a picnic by ordering takeout from one of their favorite restaurants in Greater Palm Springs. If you plan it just right, you can catch the cotton candy sunset and watch as the twinkling city lights appear.
Bike Ride Through Palm Springs
Get the wheels spinning in your love life by renting from BIKE Palm Springs Rentals. This is a wonderful way to social distance and stay safe while still enjoying Greater Palm Springs. Petal through Palm Canyon Drive to see all the shops in downtown Palm Springs or head through neighborhoods to see all the beautiful Desert Modernism architecture (Elvis' Honeymoon Hideaway, aka the "House of Tomorrow" is a midcentury modern favorite). Most importantly, keep in mind that endless blue skies are almost always a guarantee in this sun-kissed oasis, so make sure to wear your sunblock, bring lots of water, mask on and ride on!
Road Trip to Joshua Tree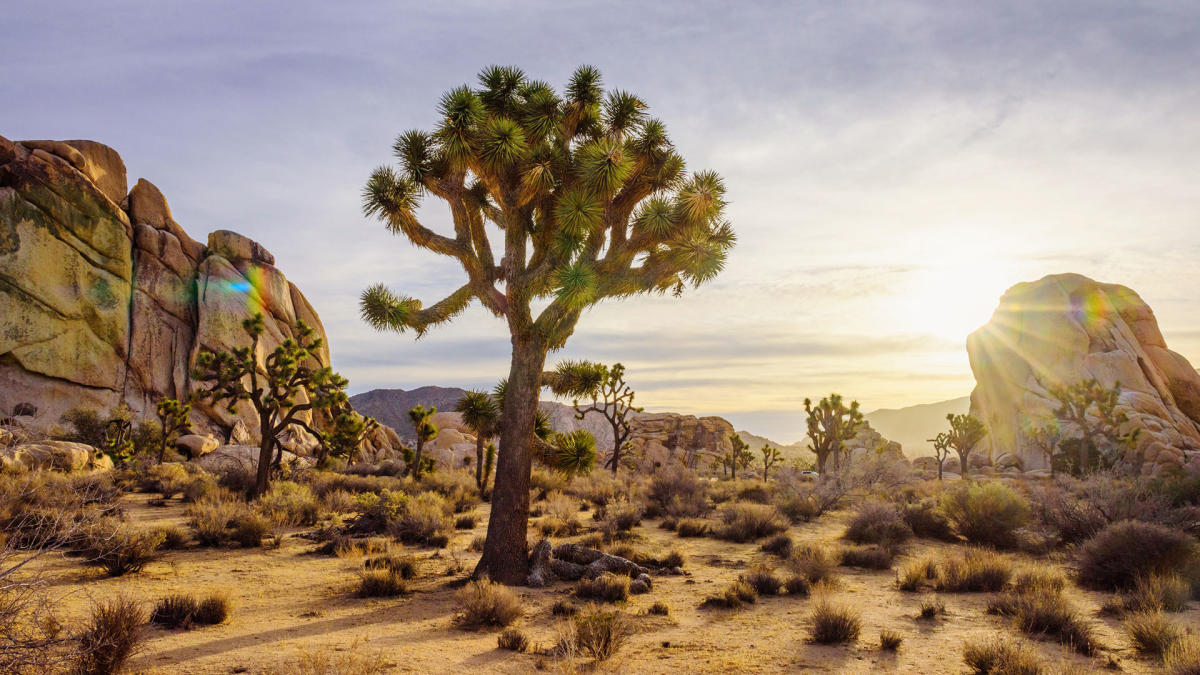 With over 800,000 acres of mystical and breathtaking desert landscape, Joshua Tree National Park is a must for nature lovers and outdoor adventurers and a great way to connect with your significant other and mother nature. The park is only a 45-minute drive from Greater Palm Springs and is perfect for either a day-date or night trip, with countless spots to picnic, hike or just enjoy the view. Or make it a camping trip and get cozy while stargazing. You never know, you might just see a shooting star!
Explore Salvation Mountain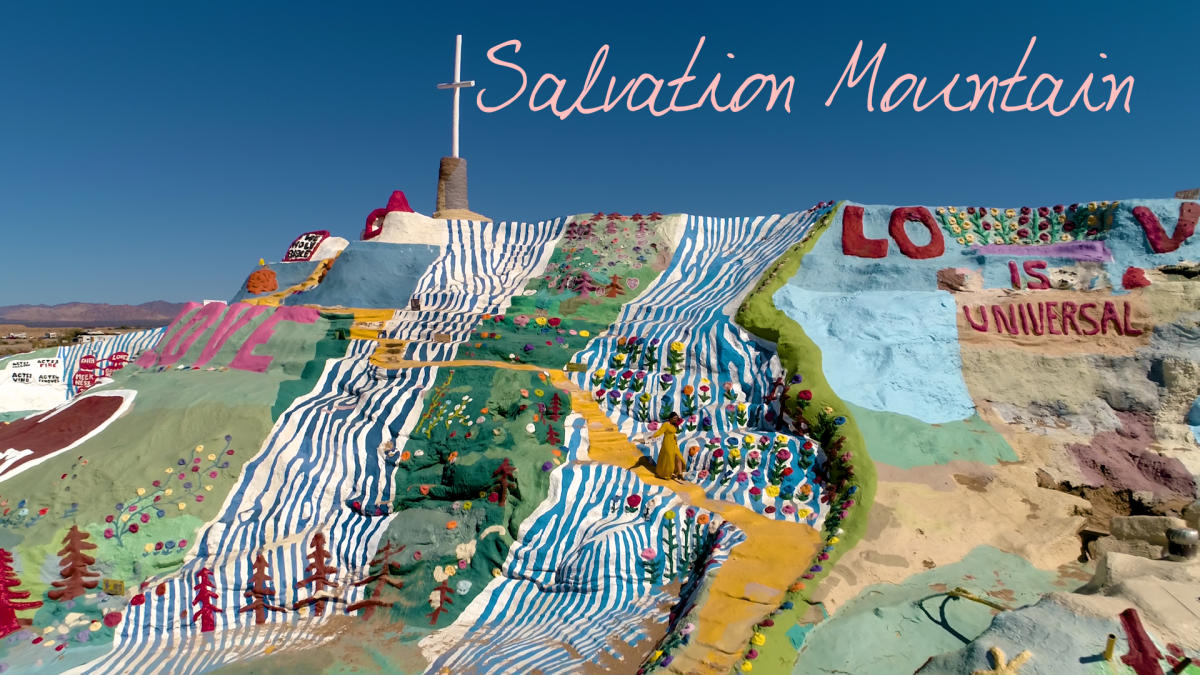 Salvation Mountain is a little over an hour away from Greater Palm Springs but is so worth the trip—especially if you or your date love to see outdoor art. This incredible hillside creation was built by the late Leonard Knight in the California desert. Knight dedicated his vision to love, and his masterpiece took about 28 years to complete. Salvation Mountain is awe-inspiring, colorful and sure to put a smile on your date's face!
Looking for more fun outings and trip ideas? Check out our top 10 Things to do in Greater Palm Springs This Summer.