For those exploring the desert beyond San Diego, adventure awaits. Choose from down and dirty off road antics in the raw desert or explore the surrounding desert areas for some interesting discoveries. Have a perfect three-day itinerary for you!
Day One
Head out early in the morning through the southern desert and drive two hours northeast of San Diego through the scenic Anza Borrego Desert State Park to the off-road paradise that is Ocotillo Wells. Either bring your own off-roading vehicles or rent some in the area at Dezert Adventures to explore over 85,000 acres of desert playland.
Make sure to hop off your bikes and buggies while there for some exploration on foot. Hike Fossil Canyon and Painted Gorge. The gorge is located on the eastern side of the Coyote Mountains and is made up of sedimentary, metamorphic and igneous rocks, culminating in a vast array of shapes and remarkable colors such as orange, red, purple and mauve.
You can also, visit the Imperial Desert Museum for a little cultural education, which hosts the "Visible Storage" exhibit containing 100 ceramic vessels all found in the Imperial Valley over the last century. There are also many Native American and historical artifacts.
For lodging, treat yourself to one of the poolside guestrooms with private casita at the La Casa Del Zorro Resort and Spa. The property marries rustic desert charm with modern comfort, looming like an oasis in the middle of the dusty desert. There are options on site for casual to elegant eating, and the Fox Den Bar and Cantina is perfect for creative cocktails at the end of a busy day in the sand.
Day Two
Before heading out, stop at the Blu-Inn Café for a hefty, early morning American breakfast. This is a rare chance to experience an isolated 1940's roadside diner in the middle of nowhere.
Drive a half hour to Anza Borrego Desert State Park, which encompasses 630,000 acres of the Colorado Desert. The park is known to bloom with colorful annuals in the spring but features much more than flowers year round. A quick stop at the Desert State Park Visitor Center will provide you information on the many points of interest that include
Butterfield Overland Stagecoach Road, the fossil-laden Carrizo Badlands, Font's Point, Split Mountain, Seventeen Palms Oasis and several canyons.
A must see is the wild and wacky Galleta Meadows, comprised of 130 full-sized metal sculptures created by artist Ricardo Breceda, inspired by the creatures that roamed the area millions of years ago.
Then of course, after a bit of time journeying by foot and by car, you can rent some off-road vehicles through California Overland to create a few hours of touring on your own or take a tour.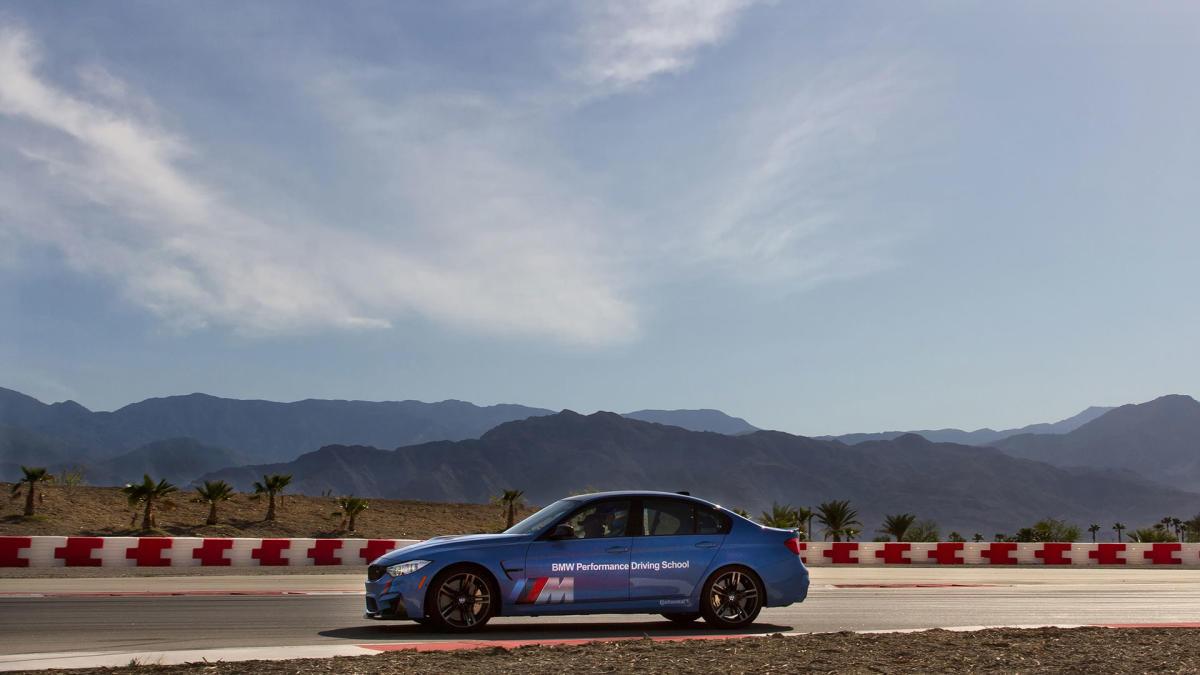 In a little over an hour, arrive in Thermal at the BMW Performance Driving School for your pre-booked three-hour performance drive at the place where professional racers are known to improve their own driving skills. You'll be able to take the wheel of a high-performance BMW and enjoy an exclusive racetrack that features hairpin turns, a 2,500-foot straightaway and elevation changes on 4.5 miles of track.
An evening in Palm Desert
In less than an hour, you can be in Palm Desert in the center of Greater Palm Springs where your room at the Mojave Resort awaits. This unpretentious boutique hotel is charming and reminiscent of the 1940's desert ambiance and is just steps away from the finest shops and restaurants on El Paseo, the destination's mini Rodeo Drive.
Day Three
Discover the San Andreas Fault with 4-Wheel Drive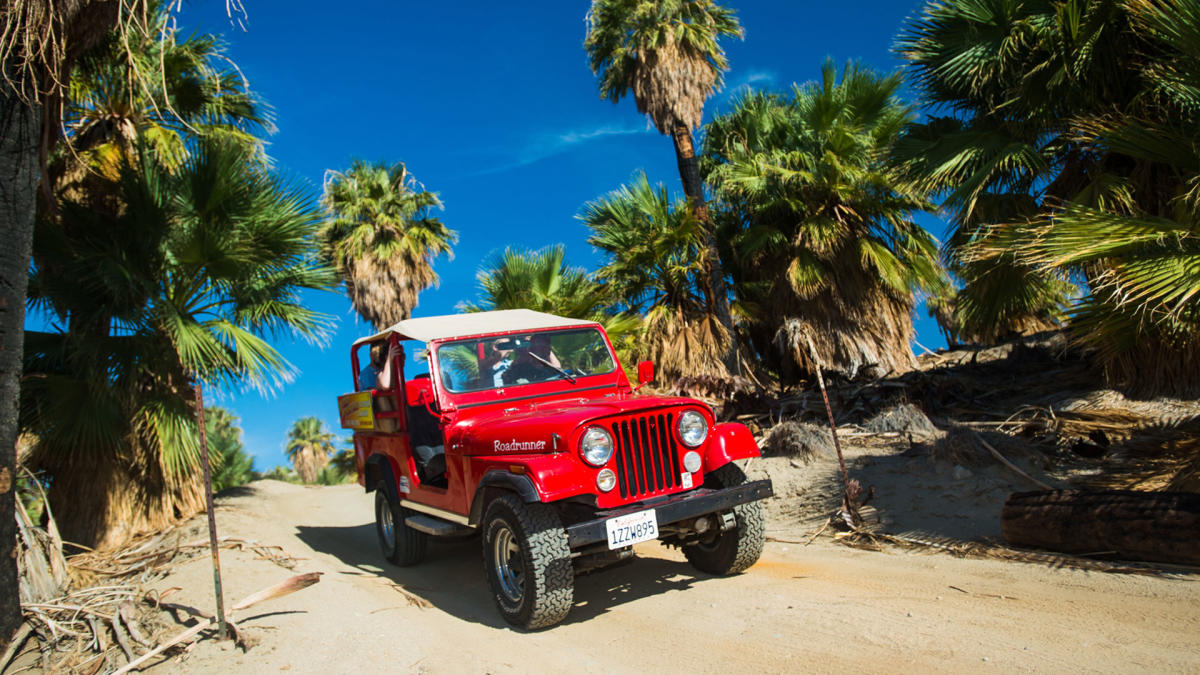 Wake up early for coffee and croissants poolside and then get ready for an 8:30 a.m. pre-reserved San Jacinto Fault Red Jeep tour with Desert Adventures. The three-hour tour will steer you through the exquisite landscape and geological formations of the San Andreas Fault Zone as your guide regales with stories about the geology and history of the desert. You will off road to the private Metate Ranch preserve and step out to hike among steep canyon walls and explore a crystal clear watered natural palm oasis.
Last-Minute Shopping, Wining and Dining
After all this adventure, treat yourself to a little end of vacation shopping with a jaunt out to the Desert Hills Premium Outlets, located about 20 miles away from Greater Palm Springs. There are hundreds of stores including noted brands for outdoor fun-seekers such as Bass, Billabong, Converse, Nautica, Nike, PACSUN, Quicksilver, The North Face, VANS and more.  Plus you can grab a Five Guys burger or Blaze pizza before hitting the road to head back to San Diego in the early afternoon.
Head back via Temecula where you can stop off at any of the pleasant Temecula Wineries for late afternoon tastings and perhaps buy a few bottles to go. Why not squeeze every last bit of juice out of a trip that has been soaked in adventure?
Photos courtesy of Chris Miller (Desert Adventures image) and Scott Baxter (BMW Performance Center image).