As part of our "Love Local" series, we'll be spotlighting some of the shops, restaurants, spas, attractions and businesses that give Greater Palm Springs its personality—the stories that capture not only our destination's unique set of experiences but also our hearts. Because to know them is to love them.
"It's understanding the integral relationship our local businesses play in creating a vibrant community, and how the owners and the employees and the business itself are essential to the vibe of the Coachella Valley." —Jeffrey Bernstein, Owner/President, Destination PSP
Few places capture the hip and quintessentially midcentury modern vibe of Greater Palm Springs like Destination PSP . The design-focused company known for producing customized and original souvenirs has become a must-stop for visitors exploring the shops and restaurants in downtown Palm Springs, and it all began in 2007, when owner and president Jeffrey Bernstein first visited the area and instantly fell in love with its incredible beauty and architectural style.
After moving here from New York City, he searched for unique souvenirs to send back home, but he kept running into the same dilemma—there was nothing "cool" to send. "Everything was generic," he recalls. "And on top of that, we have these great events like the Palm Springs International Film Festival and Modernism Week, and you couldn't buy any souvenirs for those."
So he decided to create some himself.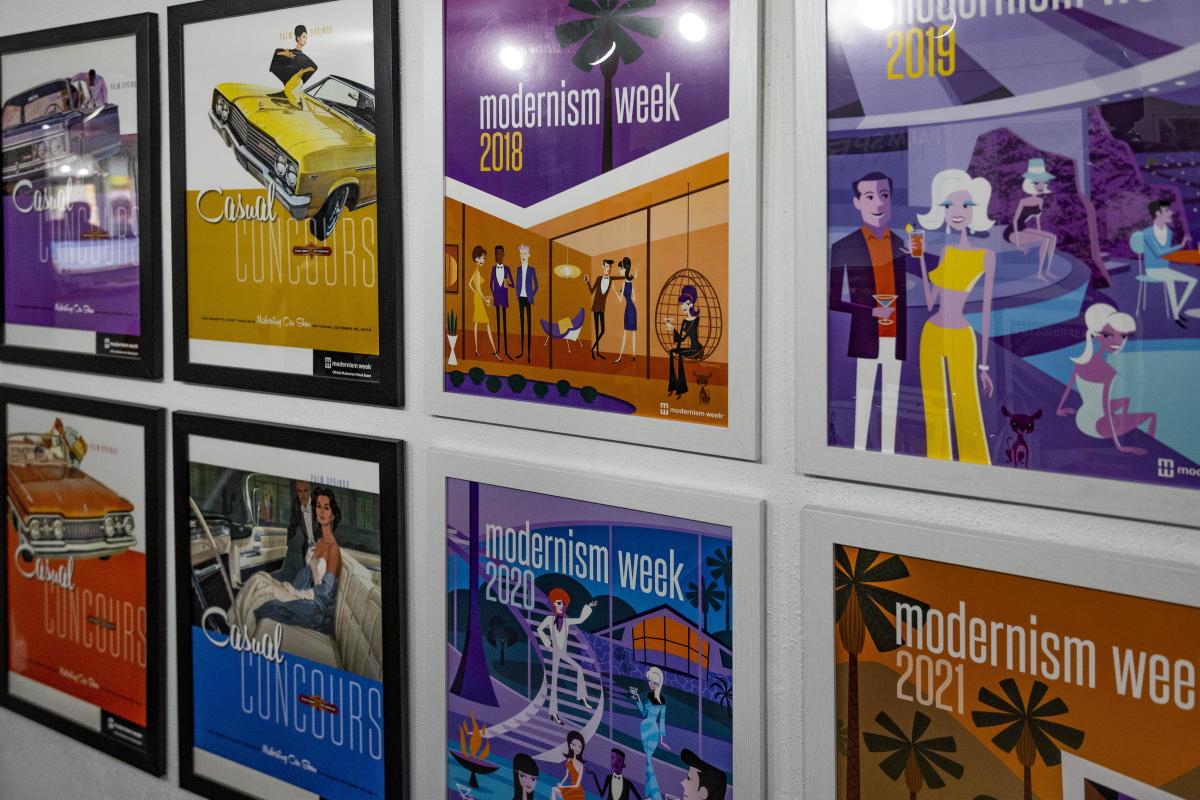 What started as a few retro t-shirts and film festival merchandise has grown into a treasure trove of specialty items ranging from apparel and accessories to housewares and wall art, each object (or as Jeffrey likes to say, "tangible memory") as colorful and vibrant as the next—and inspired by the history and culture of Greater Palm Springs. Since opening in 2012, Destination PSP has worked with over 20 local events, organizations and nonprofits, including the Palm Springs Modern Committee, the Rancho Mirage Writers Festival, the American Documentary Film Festival and Comic Con Palm Springs, to create event-branded gifts you can't get anywhere else.
"We believe not just in our business but in the organizations we work with, the events we work with and the vendors we use," Jeffrey says, adding that almost everything you'll find in the store is designed by their team and made locally. Their signature midcentury modern tissue box covers, for instance, are printed right here in Greater Palm Springs and assembled by hand. Even their swimwear collection is designed in-house.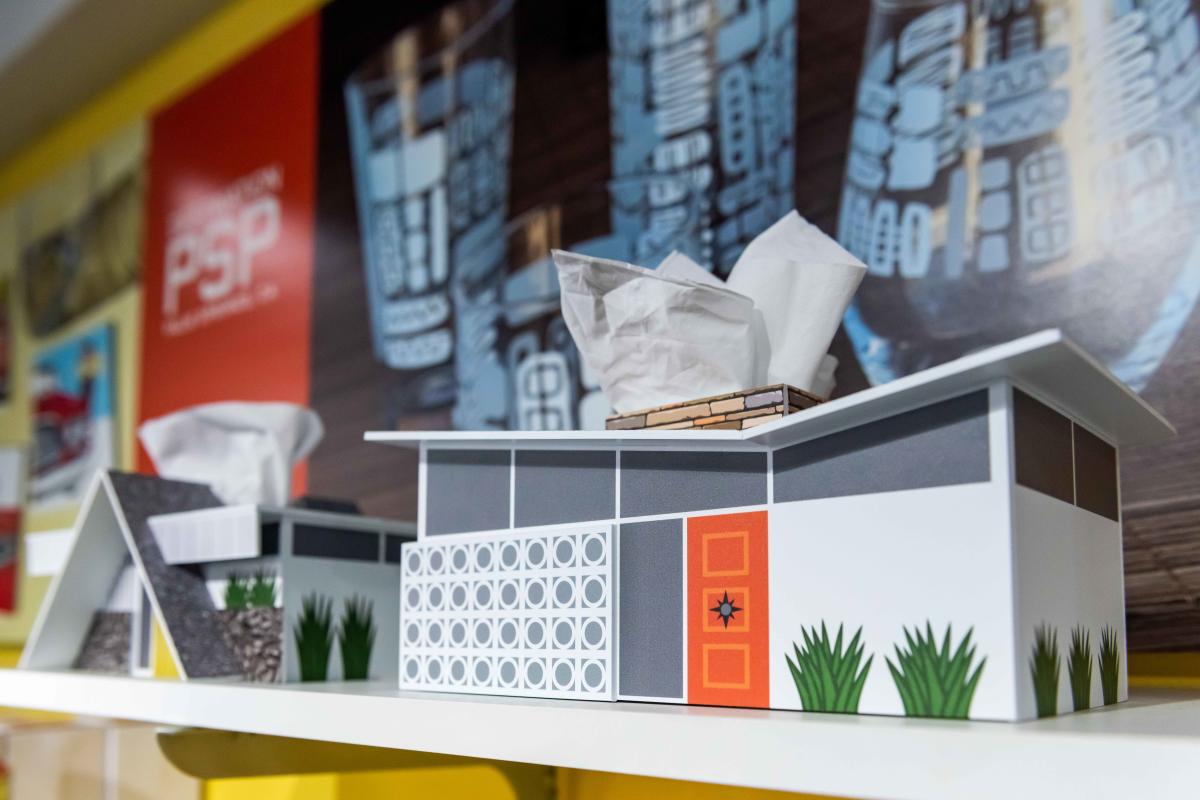 "I'm a firm believer that locally owned businesses are what make up a neighborhood and a community," he shares. "That's why people come here. You can get nice weather in a lot of places. You can play golf in a lot of places. But the fact that we have all of that and these really cool local businesses is what makes us special."
170 N. Palm Canyon Drive
Palm Springs, CA 92262
760-354-9154