Give your loved ones the gift of Greater Palm Springs— From coffee beans, apparel, to mugs and more, this Southern California oasis boasts a variety of gifts unique to the destination. Make your special occasion as unforgettable as a getaway to Greater Palm Springs with this list of unique items and experiences.
Bring the Oasis Home
Midcentury Modern Mug & Tissue Box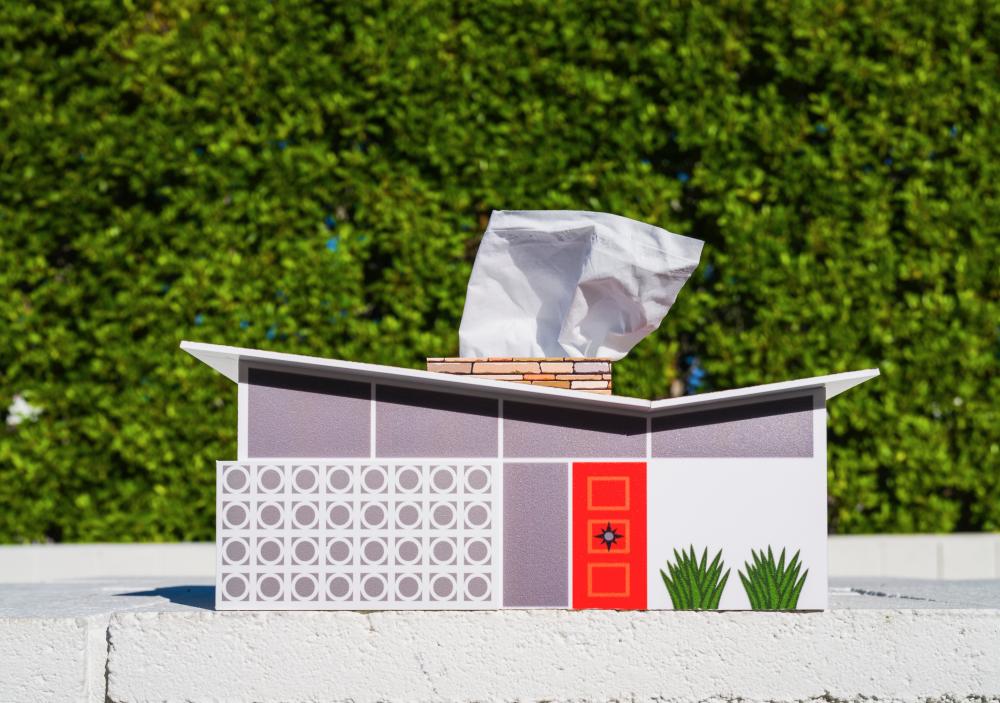 Photo courtesy of Destination PSP
Share a piece of Greater Palm Springs' iconic architecture with your loved ones. Destination PSP offers many wonderful gifts that represent Palm Springs living, and these are no exception. Their Midcentury Modern Tissue Boxes and Mugs add a fun flair to any room, office, or kitchen and make the perfect gifts for anyone who admires this style of architecture. 
DESERT LANDSCAPE MUG 
Gift the beauty of the desert landscape with this cute and vibrant mug from Just Fabulous. This adorable mug is the ideal gift for friends or family looking to spruce up their mug cabinet, and incorporate some oasis inspiration into their daily lives. 
Greater Palm Springs Gear
Palm Canyon Cinderblock Cuff Bracelet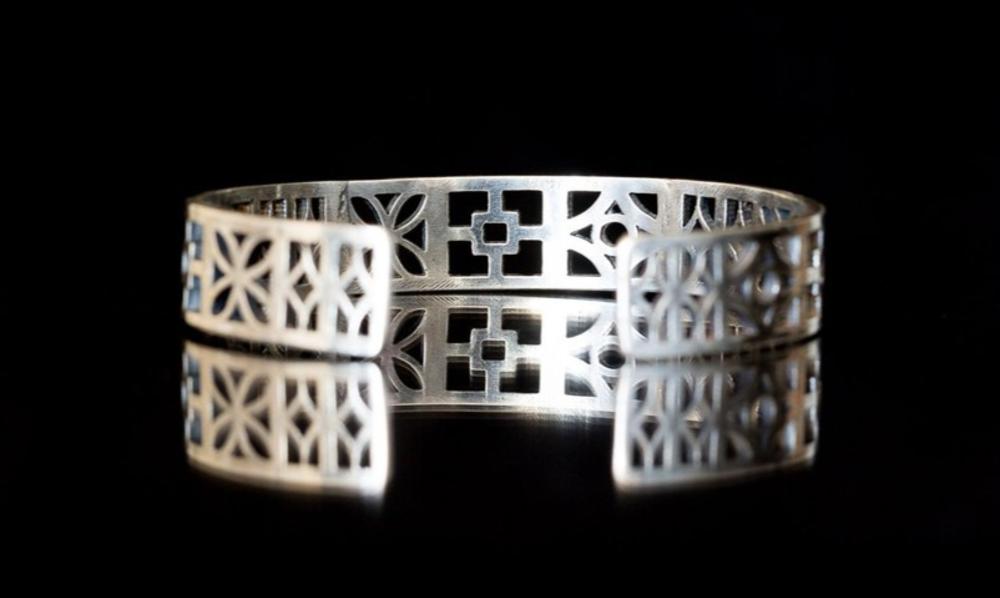 Photo courtesy of Destination PSP
This Greater Palm Springs inspired piece of jewelry from Destination PSP is the perfect gift for any special occasion. This sterling silver bracelet features a design replicating the symmetrical cut-outs or breezeways often present in Midcentury home carports. This elegant gift beautifully incorporates the oasis in a subtle way. 
Palm Springs Handbag & Glasses Case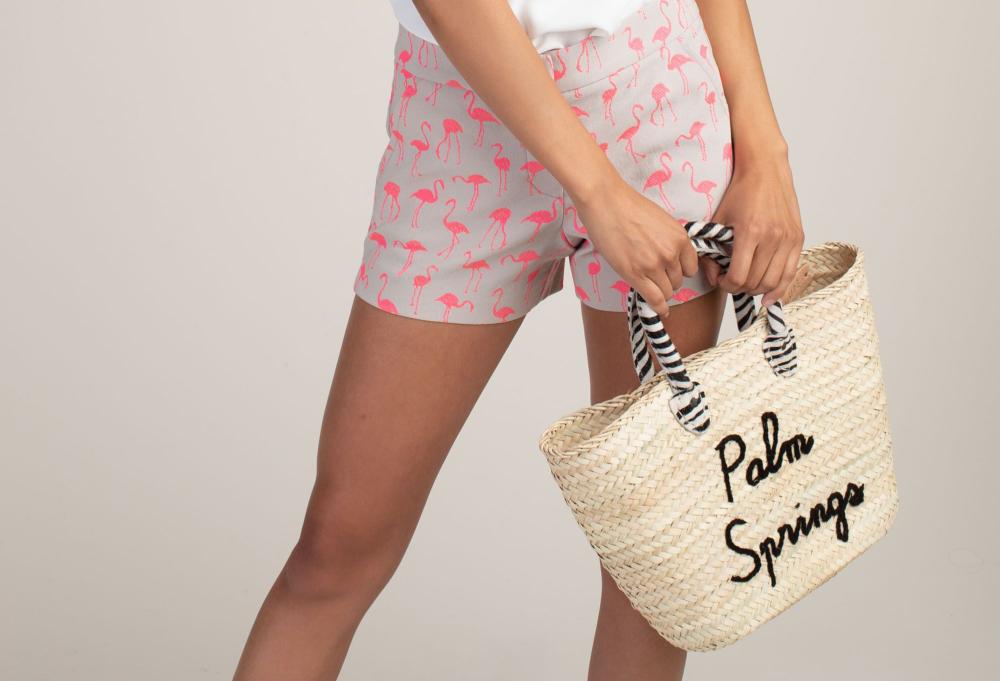 Photo courtesy of Trina Turk
Trina Turk embodies the one-of-a-kind style of Greater Palm Springs, perfect for those in need of fashion inspiration. The first location opened its doors in Palm Springs in 2002 and has since expanded to 11 locations, spreading the style essence of the oasis across the country. 
Ensure your loved ones show up in style with this dazzling handwoven tote. Complete with embroidery featuring the name of one of our nine idyllic cities, this purse perfectly captures the casual and chic style of Greater Palm Springs.
Experience Greater Palm Springs
The Living Desert
Inspire your loved ones to take a visit to one of the many amazing locations the oasis has to offer. The Living Desert Zoo and Gardens was rated one of "The 10 Best Zoos in the U.S." by Conde Nast Traveller. This charming zoo features many activities and attractions including giraffe feeding, animal encounters and much more. Get an insight into the animal kingdom and enjoy a day full of adventure with family and friends. 
Desert Adventures Red Jeep Tours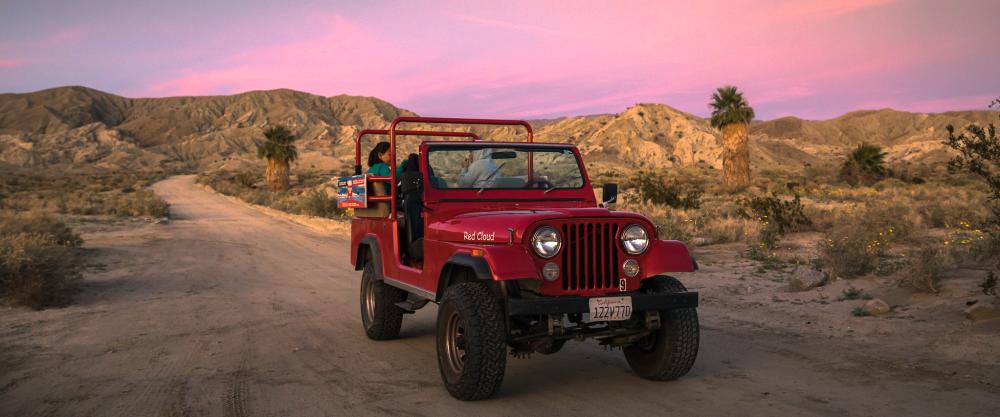 This unique experience is perfect for those seeking a thrilling adventure. Desert Adventure Red Jeep Tours offers a variety of desert tours with knowledgeable guides who share information on the destination's animals, history, geology and more. Some of the many tours offered are the San Andreas Fault Jeep Tour, Sunset Jeep Tour, and Indian Canyons Jeep & Hiking Tour. 
A Taste of the Oasis
Brandini Toffee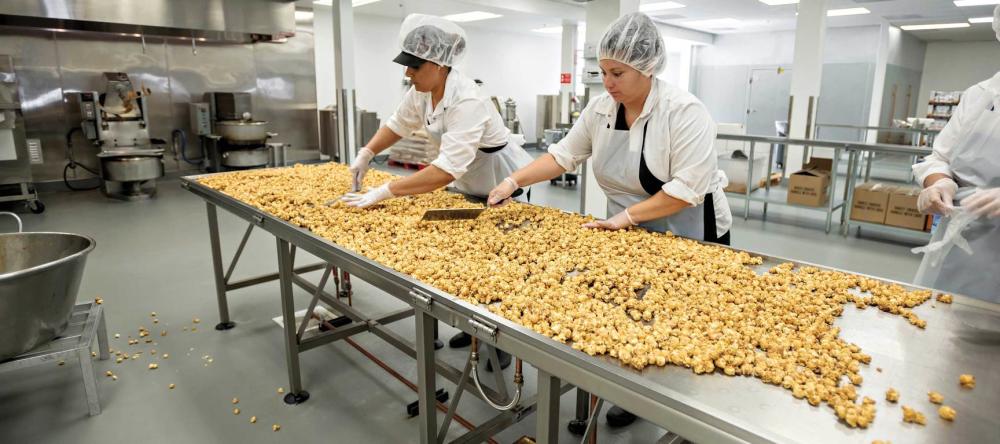 Made uniquely in the oasis, Brandini Toffee is a sweet treat no one can resist. This family-owned toffee shop was established in 2006, when two young friends, Leah Post and Brandon Weimer, began selling toffee in order to raise funds for a school field trip to Italy. This fundraiser inspired a now highly regarded business that has been featured in Oprah Winfrey's O List, The Martha Stewart Show, and The Food Network. Some of their signature items include their delicious Almond Toffee, crunchy Cashew Almond Toffee Popcorn and more. Stop by and stock up on goodies for everyone, including yourself.
Date Crystals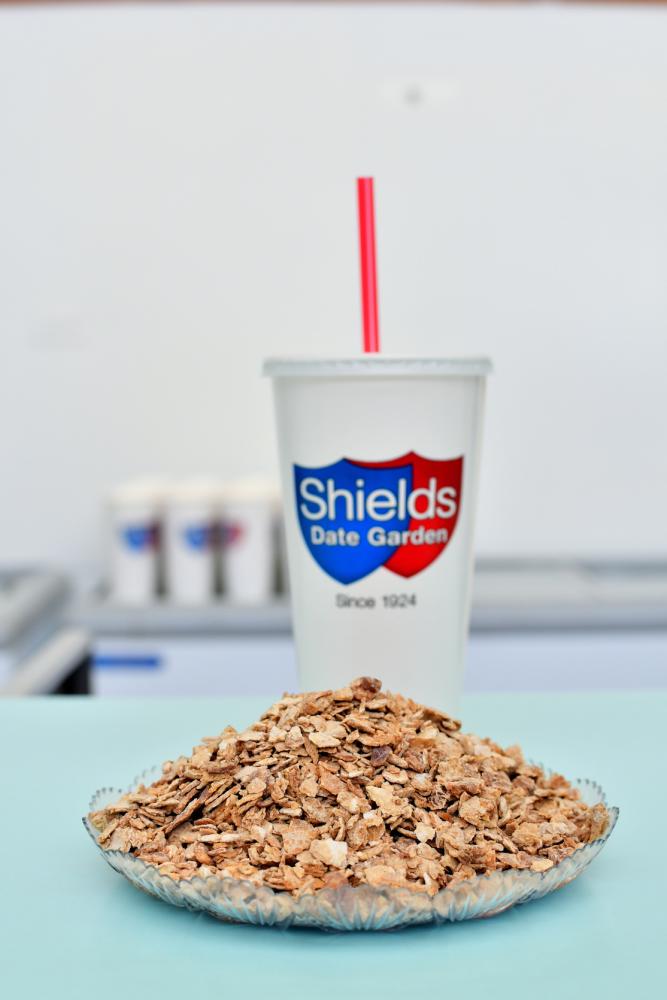 Founded in 1924, Shields Date Garden has become one of the most iconic locations in Greater Palm Springs. Visitors can tour the charming date palms, swing by The Cafe for a bite to eat, or purchase dates in all presentations including Date Sugar, Almond Stuffed Dates, and more. Their Date Crystals can be used to create a homemade version of the emblematic and delectable Date Shake, a perfect gift for someone looking to experience one of the many flavors of the oasis. 
Coffee from Koffi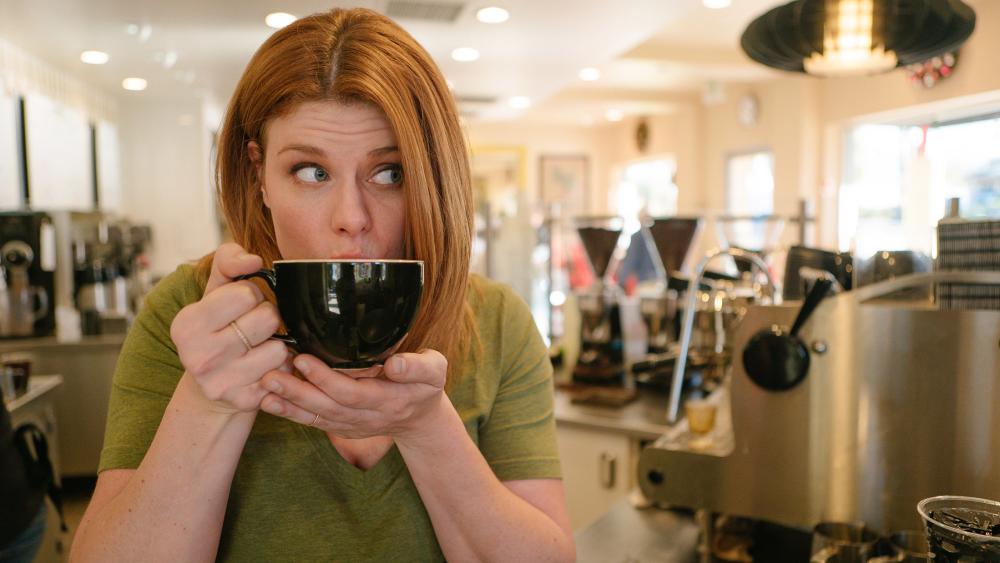 Give the gift of fresh java from Koffi, a Greater Palm Springs original. This locally-owned coffee shop and roaster was established in 2002 by John Abner and John Strohm and has now expanded to four locations — in Palm Springs North, South, Central, and Rancho Mirage (which features an on-site Roasting Room.) Pay any of these locations a visit and grab a bag of coffee beans from their wide variety including darkest, dark, medium and light roast. Koffi (with a 'K') has something for every type of coffee lover! 
Keep It Chill 
Joshua Tree Candle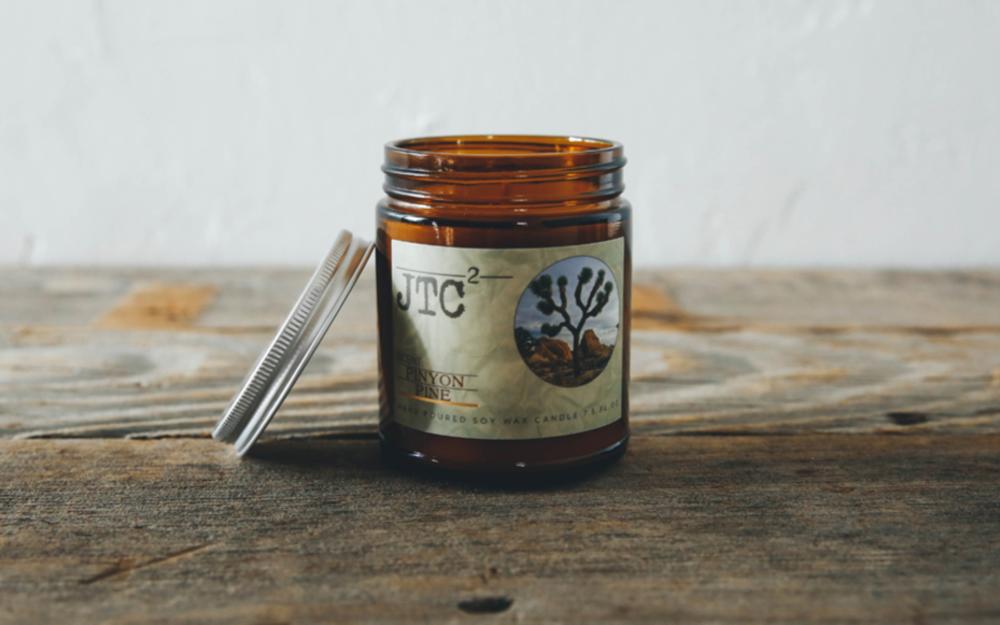 Photo courtesy of Thick as Thieves
Stay on theme with another great aromatic gift from Thick as Thieves, a Joshua Tree themed candle. These fabulous candles are hand-poured in Joshua Tree and feature scents inspired by the nature, beauty, and essence of the area. The collection includes four different scents— Pinyon Pine, Morning Sage, Campfire and Yucca Bloom. 
Handmade Soaps by Rancho Relaxo
Shop a variety of amazing locally made handmade soap at Rancho Relaxo in Rancho Mirage. With a wide range of scents, colors and shapes there's something for everyone on the market for a good sud. Their rainbow-colored #loveislove soap features a delicious scent of mandarin orange, bergamot, tangerine enhanced with peaches, strawberries and raspberries with a white musk undertone. Search their catalog for a variety of other items including candles, apparel, accessories and more. 
The Palm Springs Spa Collection
 
Pamper your loved ones with enriching self-care essentials by The Body Deli. This local skin and hair care company was established in the city of Palm Desert in 2001 by founders Margaret Skarin Clark and David Anton Parker. All products at The Body Deli are handcrafted, fresh and organic. 
The Palm Springs Spa Collection features Medjool Date, Grapefruit, Blood Orange, Vanilla, Ginger & Jasmine as the key aromatics and includes lotion, body oil, hand and body wash, and more. Take the scents of the oasis home, and share the joy with the special people in your life.
Still on the hunt for the perfect gift? Discover the many shopping opportunities available in Greater Palm Springs where you'll find exactly what you're looking for, and more!