Outdoor enthusiasts find it easy to fall in love with La Quinta, thanks to the variety of outdoor adventures found in this Greater Palm Springs city. From world-class golf courses and incredible hiking trails to fishing, camping and biking, La Quinta is an attraction oasis. Add in the scenic Santa Rosa and San Jacinto Mountains, an endless skyline of palm trees, and some of the most gorgeous sunsets you'll set your sights on, and you might never go back indoors. Ready to experience this for yourself? Get outdoors and hike, bike and swing your way into the natural beauty of La Quinta.
PGA WEST
Love to golf? Then you'll love La Quinta, thanks in part to the impressive courses at PGA WEST. Take your pick of heavy hitters like the Greg Norman Course, Jack Nicklaus Tournament Course and the acclaimed Stadium Course. Home to the The American Express (formerly the Careerbuilder Challenge), this Pete Dye-design is regularly considered one of the top courses in the country. Put yourself in the shoes of the PGA Tour finalists who come annually to tackle "Alcatraz," the 17th hole's island green, and follow the footsteps of countless celebrities and pros who have teed off here. Golfers, you don't want to miss this one.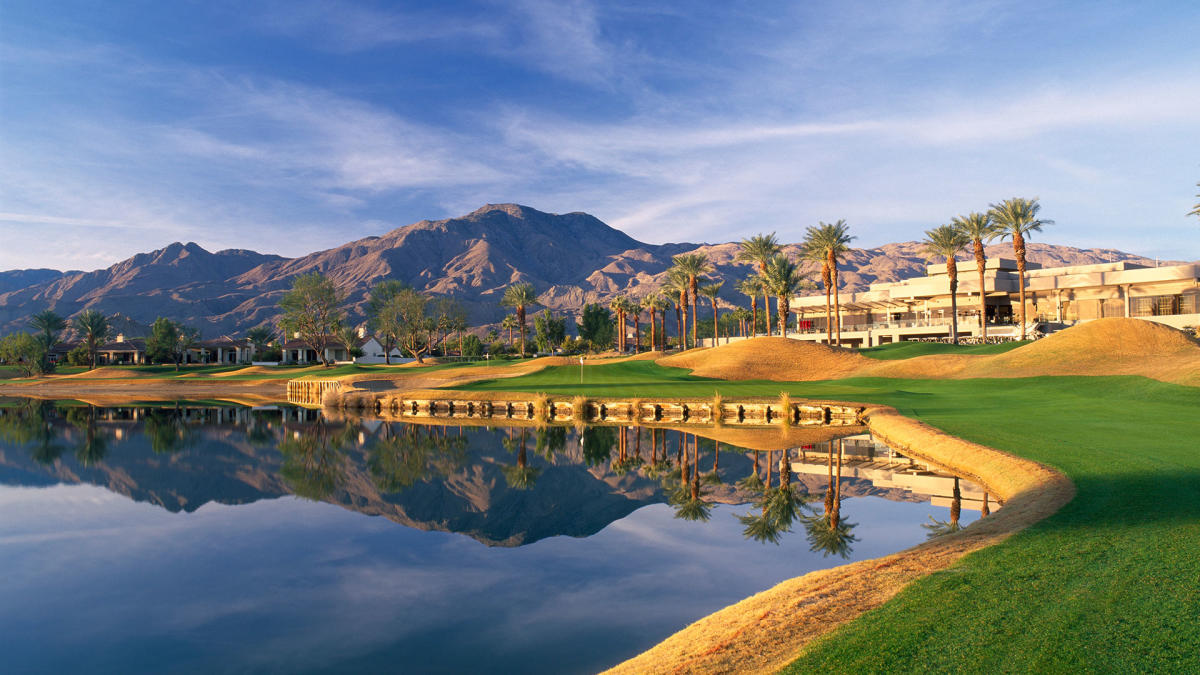 SilverRock Resort
Another La Quinta must for golfers is the Arnold Palmer Classic Course at SilverRock Resort, where visitors are invited to "challenge the rock." Once the home course for the Bob Hope Classic, this course lives up to the challenge. Deep bunkers, water features and a total length of 7,578 yards take golfers to task, while stunning views of the mountainsides keep the game enjoyable. The only question is: Are you up for the challenge?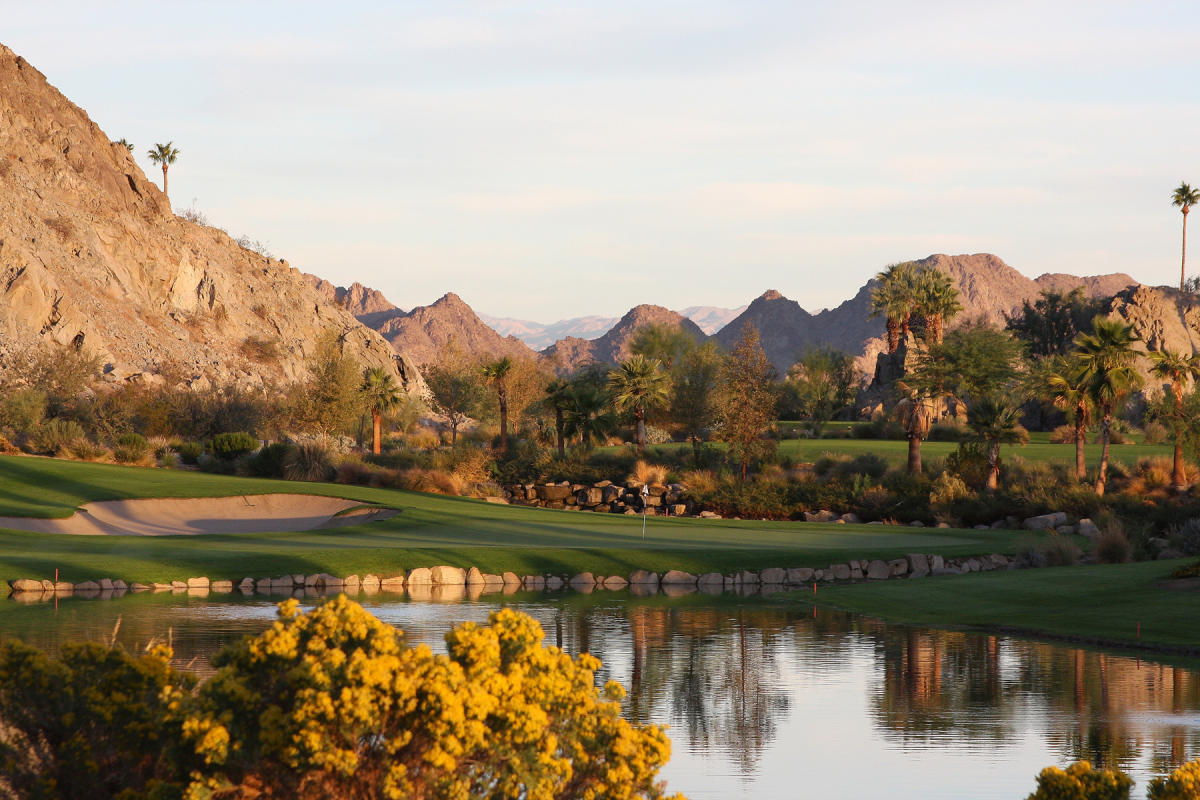 La Quinta Cove Hiking Trails
Outdoor enthusiasts love the hiking trails that take you deep into the natural side of Greater Palm Springs, and the trail network in La Quinta ranks high among local favorites. Several trails let you hike through La Quinta's dunes, mountainsides and desert landscape, whether you'd like a leisurely nature walk on the dog-friendly trail to the Cove Oasis or a sightseeing adventure to a palm oasis on the Bear Creek Oasis Trail. Up for a challenge? Discover both desert scenery and a natural lake on the Cove to Lake Trail, which takes you to the soothing waters of Lake Cahuilla. Or, for the ultimate outdoor experience in La Quinta's natural lands, try the 8.5-mile Boo Hoff Trail.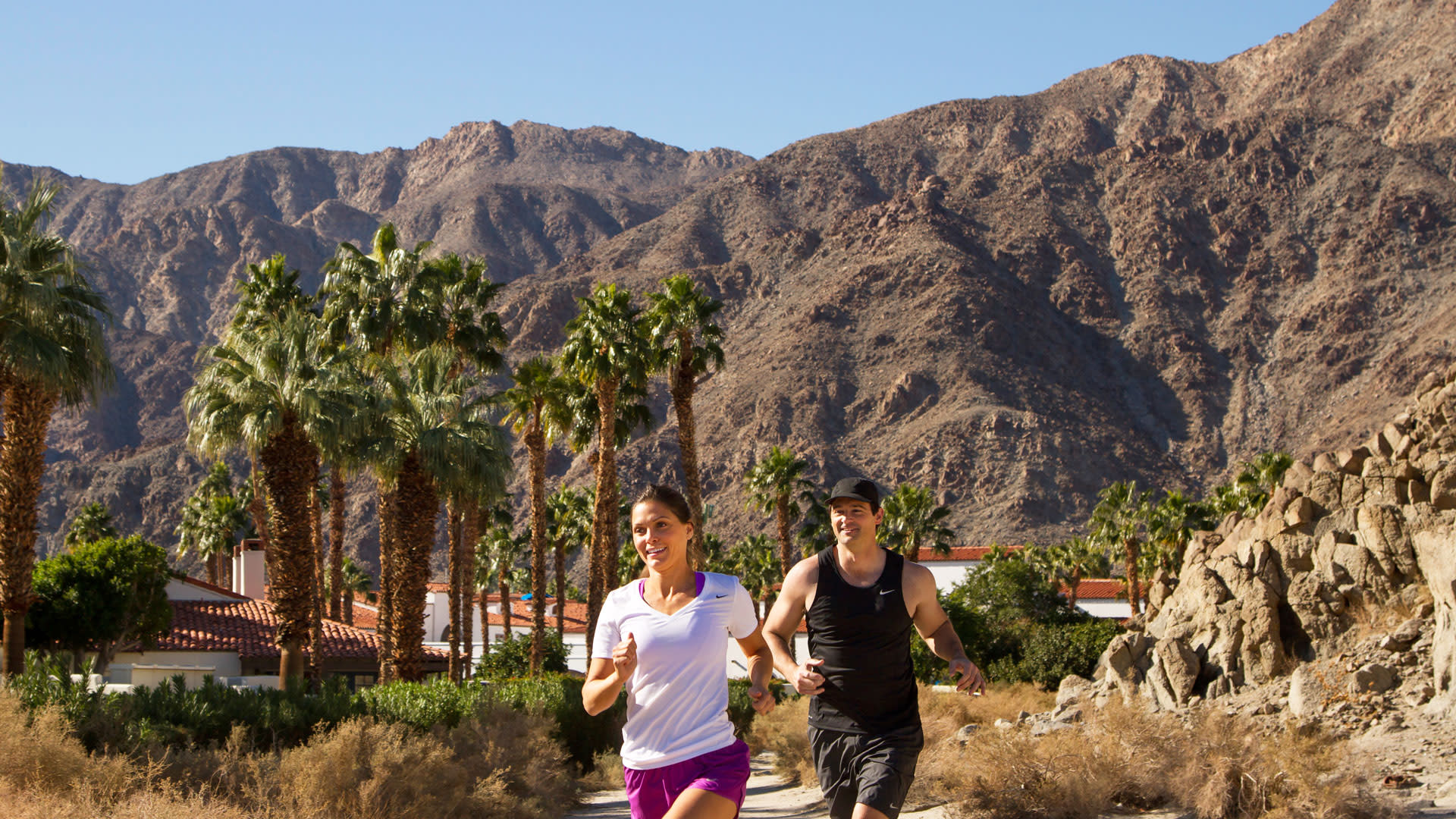 Lake Cahuilla
This sparkling lake tucked away at the base of the Santa Rosa and San Jacinto Mountains is no mirage – it's La Quinta's very own oasis for outdoor adventure. A world removed from the bustle of the city, Lake Cahuilla is a 710-acre park offering outdoor activities like camping, fishing, hiking and horseback riding. Of course, the spectacular views of Lake Cahuilla against palm trees and red-hued mountains make this a worthwhile stop even for a casual picnic lunch or stroll around the waters. No matter your activity of choice, you're sure to fall in love with La Quinta's natural side at Lake Cahuilla.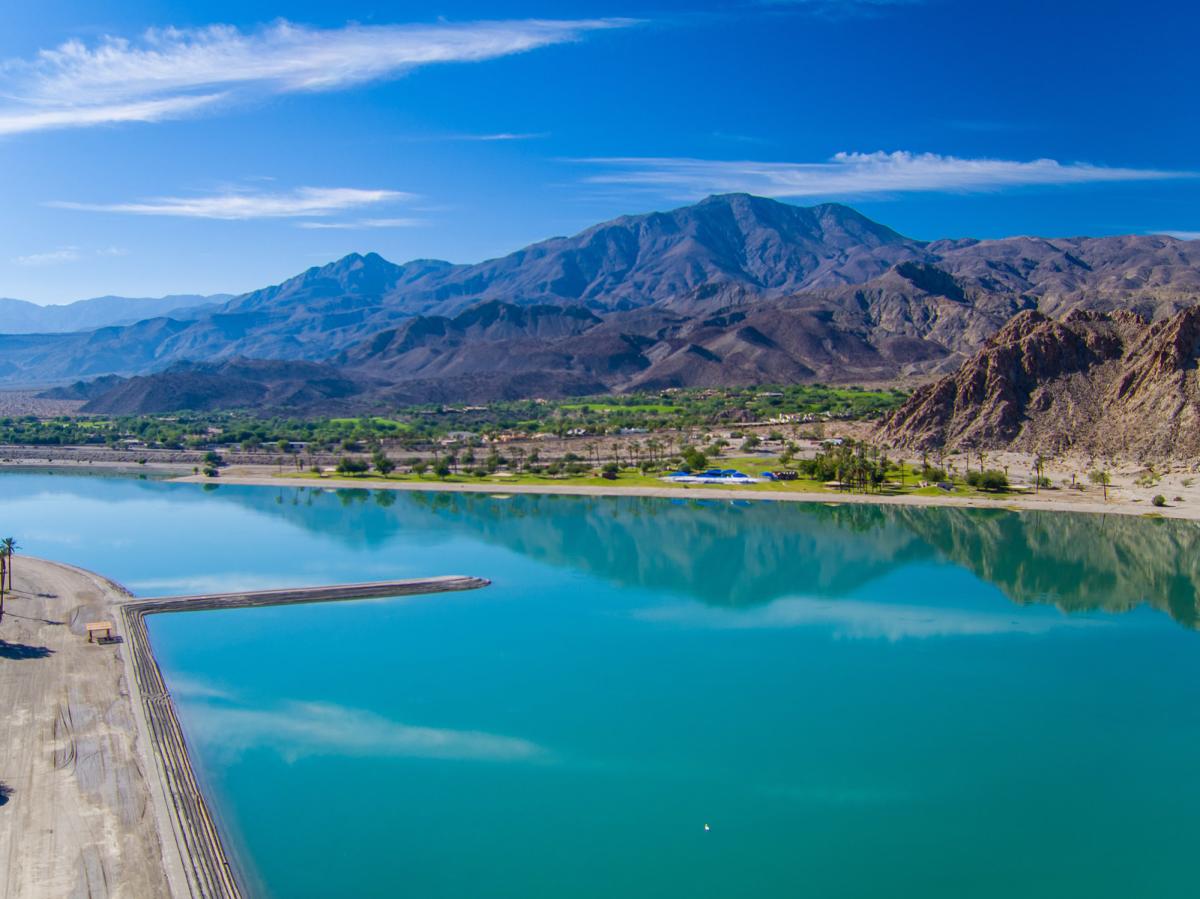 Pedego
Why pedal when you can Pedego? Explore the outdoors in La Quinta without breaking a sweat with an electric bike rental from this Old Town La Quinta bike shop. These electric bikes make it easy to enjoy the city's sunshine, clean air and mountainside views, thanks to an electric boost that keeps you moving. Two types of bikes are available: a throttle model that provides full power on demand and a pedal-assist model that automatically kicks in like cruise control as you ride. Rent for an hour, a day or five days, and discover the beauty of La Quinta for yourself!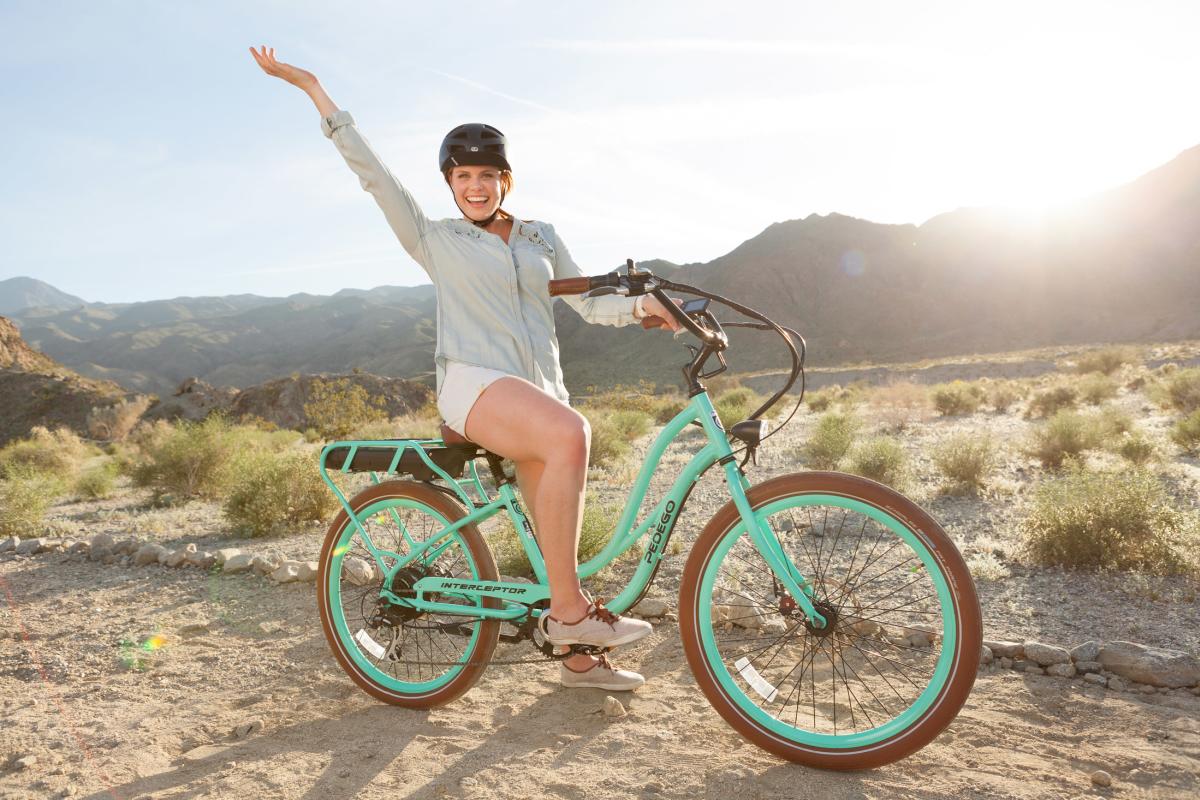 Old Town Peddler
Speaking of cycling, traditionalists will find the perfect fit at Old Town Peddler. This bike shop offers a range of cruisers and sporty styles for men, women and kids, letting you discover the curves of the desert at your own pace. Rent by the day, week or even month, and don't miss a mile of La Quinta's incredible views.