If you're planning or attending a wedding in this Southern California oasis, you are in for a special treat! Imagine sunny blue skies, beautiful mountain views, swaying palms, and of course, the air filled with love and celebration. Make your trip even more memorable by discovering all the incredible things that Greater Palm Springs has to offer. Find things to do for all ages, reach new heights with over 100 hiking trails, eat your way through the culinary scene and so much more. Fill your guests' schedule or your own free time – refer back to this guide to help you plan!
Things To Do 
Whether you're looking for some fun photo backdrops, or something to do in the days before or after the wedding, Greater Palm Springs has many amazing sights – ones that you can only find here. 
Outdoor Adventure
Palm Springs Aerial Tramway
Even those afraid of heights have been known to get comfortable in the world's largest rotating tram cars at Palm Springs Aerial Tramway. These large cars rotate slowly as they ascend to the top of Mount San Jacinto State Park. Roughly a ten-minute journey, there's spectacular vistas of the valley below. At the summit, take in one of the two restaurants, observation decks, a museum, theaters, gift shop plus over 50 miles of hiking trails. This would be a great and unique adventure to offer to your guests. 
The Living Desert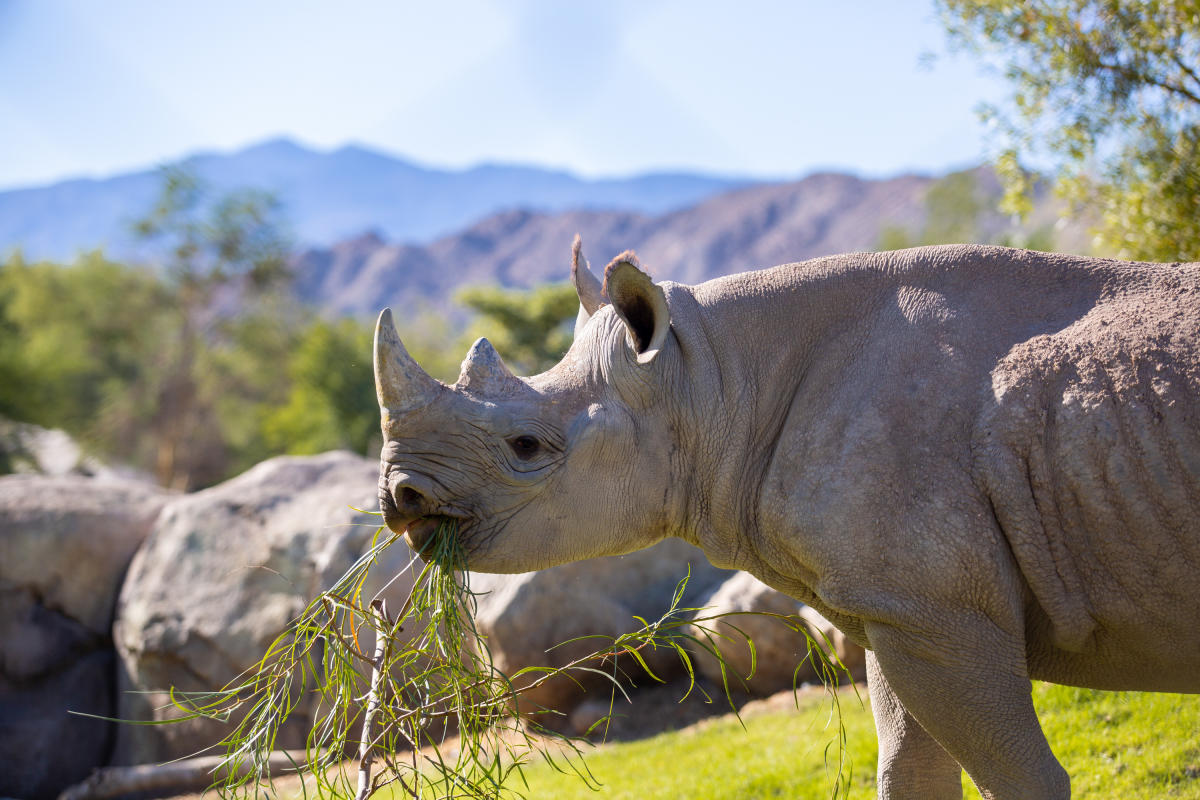 Be sure to visit one of Greater Palm Springs' most popular attractions, The Living Desert, home to over 500 animals representing over 150 species. You can visit the numerous animal and conservation exhibits and follow along the path and enjoy the lush foliage, gardens, and desert environs. Plus, take the chances to hand feed giraffes, make eye contact with the cheetahs or watch at the rhinos play in the water!
Hiking the Trails 
Greater Palm Springs is filled to the brim with hiking and walking trails. Test your limits and reach new heights. Here are just a few of the over 100 trails that are loved by adventurers: Bump & Grind and The Cross trails in Palm Desert, Museum Trail in Palm Springs, or Cove Oasis Loop in La Quinta. Head over to Thousand Palms Oasis Preserve, located in the Coachella Valley Preserve, to discover a lush oasis springing from a fault line in the earth's crust. You can take a short walk around the historic oasis, enjoy a longer hike through well-marked trails, or simply plan to pack a picnic. There are endless trails throughout Greater Palm Springs, find your favorite!
Take a tour
Signing up for a tour is a great way to get some bang for your buck and explore the best sights in the least amount of time. If you want to get out into nature, hop in for a ride with Desert Adventures Red Jeep Tour. These guided driving tours in open-air Jeeps will take you out into the desert mountains and introduce you to the area's unique flora and fauna. The Palm Springs Windmill Tour will get you up close to these powerful behemoths, plus you'll learn fascinating facts about their power generation and construction.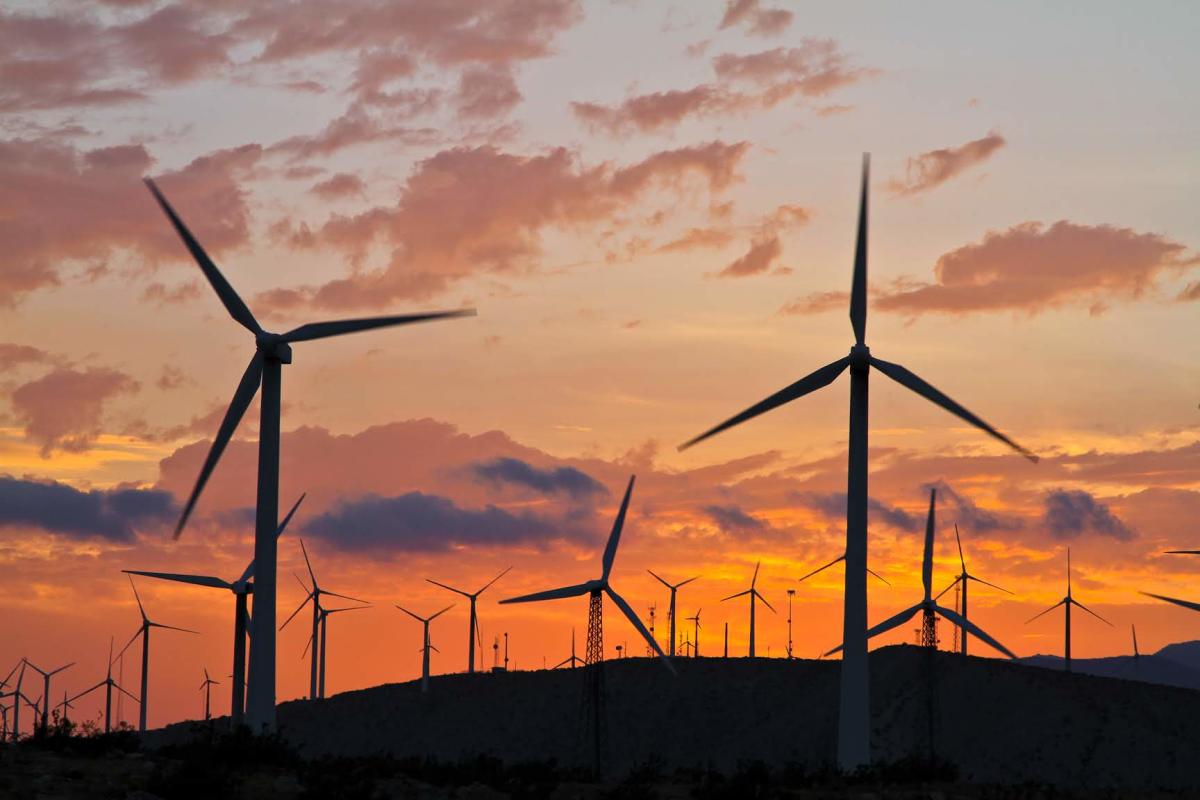 Want to learn more about the fabulous and unique architecture of Palm Springs? A self-guided driving tour with Modern Tours Palm Springs will let you pile a group into your own vehicle and follow guided instructions to some of Greater Palm Springs' most famous homes.  When you arrive at each stop, your audio guide will share the history and the beauty via your smartphone.
Shopping Haven
Palm Springs offers a great shopping scene. Stroll Palm Canyon Drive, between Alejo and Ramon, to shop till you drop. With stores from big name chains to smaller local boutiques, plus a phenomenal amount of restaurants, you can easily spend the afternoon here. In the market for a bigger purchase? The Uptown Design District has a host of furniture shops, vintage and antiques shops, and design-oriented gift and accessories stores. Every Thursday night you can take in Palm Springs VillageFest, a huge outdoor market where Palm Canyon Drive is closed to traffic between Alejo and Ramon, and pedestrians get the run of the road. Look for local food vendors, crafts, artisans, gifts and more.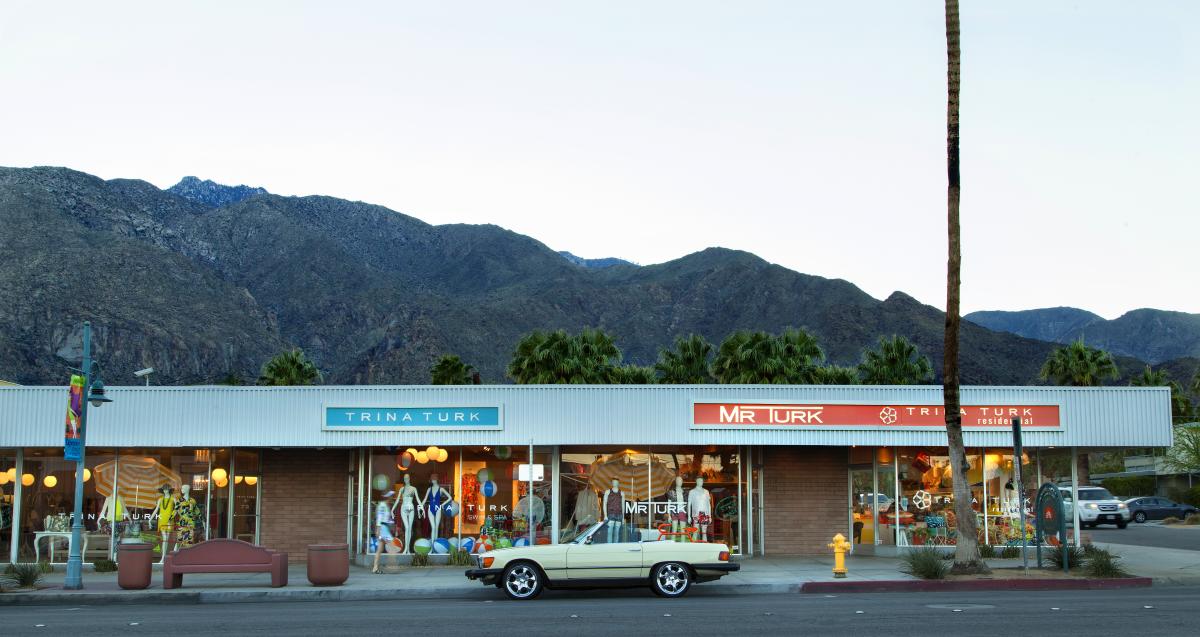 The shopping doesn't end there! Find all that you need by browsing Greater Palm Springs and all of these shops. 
Make it a Spa Day 
A trip to the spa is a must-do luxury for wedding guests and the wedding party. A relaxing massage, soaking in the natural mineral waters or a revitalizing facial are just the things to take the tension out of any wedding weekend. Greater Palm Springs has many full service spas, nail salons and massage therapy options, visit Spa Esmeralda at Renaissance Indian Wells Resort & Spa or Spa Las Palmas at Omni Rancho Las Palmas Resort & Spa, take a dip in one of the hot springs in Desert Hot Springs, like Two Bunch Palms or Miracle Springs Spa. Find more hot springs and spas in Greater Palm Springs and breathe in the quiet. 
Places to Eat 
This culinary oasis offers you a variety of options, from grab-and-go to fine-dining and everything in between. Head out to taste your way through Greater Palm Springs.
Palm Canyon Drive in Palm Springs
The foodie hot spot in Palm Springs is often times Palm Canyon Drive. Longstanding Las Casuelas is a local Mexican favorite, while Eight4Nine Restaurant & Lounge or 4 Saints at Kimpton Rowan Palm Springs Hotel  are chic options for rehearsal dinners or cocktails. Find out more about the fine-dining scene in Greater Palm Springs, it does not disappoint. 
Have Happy Hour around El Paseo, Palm Desert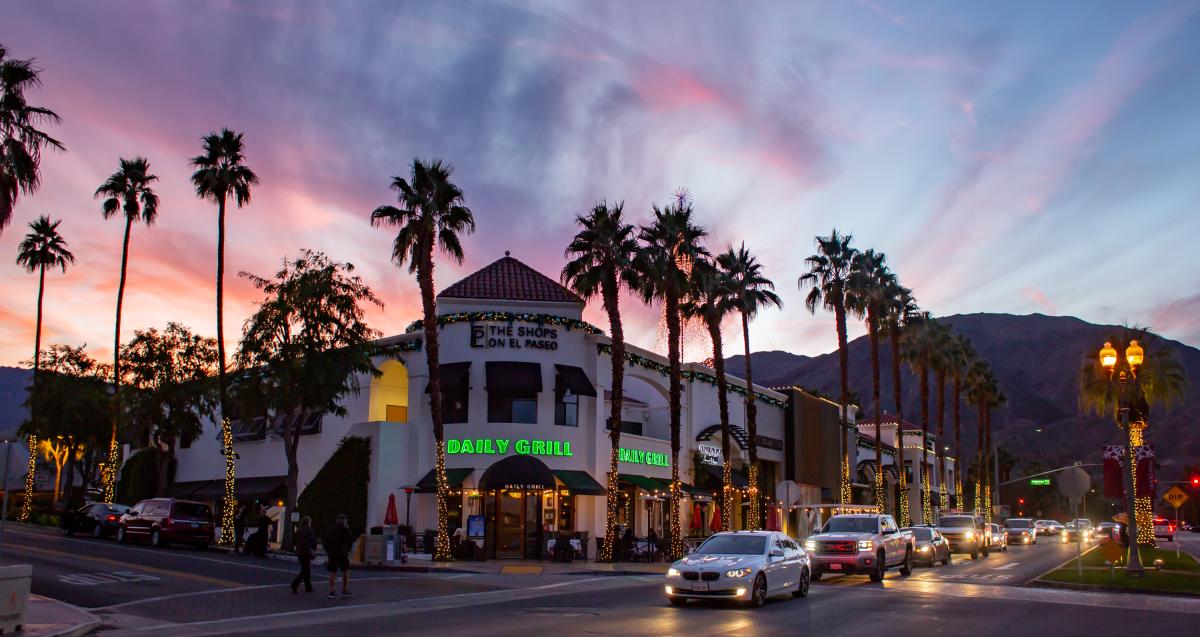 El Paseo in Palm Desert is known for its shopping, but there's plenty of restaurants lining the streets, too. Both at street level and a story above, offering air conditioned interiors or patio seating, there's a plethora of choices. One way to experience this area is to stop in for a drink and a bite at a few different places over late afternoon or early evening for the ubiquitous desert tradition, Happy Hour. Sample new favorite foods at great prices.
Check out Shabu Shabu Zen in Rancho Mirage for a tasty hot pot dinner that's a great group outing, the casual La Quinta Brewing Co's Old Town Taproom in La Quinta or Bubba's Bones & Brews in Cathedral City. For a more formal affair, sunset drinks at the mountaintop State Fare Bar + Kitchen at Ritz-Carlton, Rancho Mirage are a must, or sit among the rocks at the La Quinta Cliffhouse Grill & Bar.
If you are planning your big day and have people coming in to experience Greater Palm Springs for the first time, print out or share this itinerary to fill their free time with memorable experiences. From the dining scene to outdoor adventures and natural hot springs, Greater Palm Springs has something in store for everyone!