It's that time again when our nine cities light up to celebrate a new beginning. Although festivities will look a bit different this year, Greater Palm Springs has no shortage of ways to greet the new year. Ring in 2021 safely with these fun outdoor activities, delicious take-out dining and more. 
Pick up Dinner

Skip the cooking this New Year's Eve by ordering takeout or curbside pick up from outstanding Greater Palm Springs eateries. Sullivan's Steakhouse is offering a Holiday Special menu, including Hand-Carved Prime Rib, Filet Mignon and Lobster Tail and more. This menu is available from December 21 to January 2, 2021, with takeout pre-orders available now. 
Indian Wells Country Club will give you a hand in the kitchen with their Party at Your Home holiday menu, available for pickup. The menu consists of an exquisite four-course meal including Caviar & Potato Chips, Lobster Bisque, IPA Braised Beef Short Rib and more. Orders must be placed before 1 p.m. on December 28 and will be scheduled for pick up on December 31 between 4-7 p.m.
Bring this chic Palm Springs eatery home – Eight4Nine Restaurant & Lounge is offering a four-course dinner menu for curbside pick up this New Year's Eve. Their delectable menu features Mini Lobster Grilled Cheese, Crab and Corn Chowder, Beef Tenderloin and Jumbo Shrimp and a variety of other mouthwatering entrees and desserts. Call (760) 325-8490 to place your order and greet the new year with a belly full of good food.
Enjoy fine dining from the comfort of your own home with Eddie V's Prime Seafood's Holidays at Your Place menu. Their four-course dinner serves anywhere from two to six people and features Chilled Gulf Shrimp Cocktail Style, Chilean Sea Bass, Truffle Macaroni and Cheese and much more. Orders can be placed on their website here.
Cuistot in Palm Desert is offering a delicious New Year's Eve menu featuring Lobster Ravioli with Truffle and Chive Sauce, Lobster Pot Pie with Lobster Morceaux and Young Vegetables in a Classic Lobster Sauce, Chocolate Tulip Stuffed with Chocolate Grand Marnier Cream and Velvet White Chocolate Mousse and more. 
TRIO in Palm Springs is helping you bring the party home by offering a Prixe Fixe New Year's Eve menu complete with a bottle of sparkling wine and party favors. This three-course dinner includes Southern Corn Chowder, Chilean Sea Bass, Housemade Creamy Cheesecake and much more. This menu is available until December 28, visit their website to place your order. 
Ring in the new year with fine dining from LG's Prime Steak House. Both their Palm Springs and La Quinta are offering a delicious New Year's Eve Dinner To Go menu. Dig into Prime Petite Filet, Slow Roasted Prime Rib, Green Beans Almondine and more. Call to place your order by December 27. 
Take One Last Hike in 2020


Start off your New Year's Eve with a gorgeous hike through Carrizo Canyon in Palm Desert. This free hike hosted by Friends of the Desert Mountains provides the opportunity to spot fascinating wildlife, including the endangered Peninsular Bighorn Sheep and other desert critters. Get ready for 2021 by taking in the natural beauty of Greater Palm Springs
 
View Holiday Displays

Not ready to say goodbye to the winter festivities? Stay in the spirit by enjoying glittering holiday displays, festive photo ops and more. Make your New Year's Eve merry and bright by checking out Light Up El Paseo in Palm Desert or snap a socially distanced photo with the festive Cabazon Dinosaurs. Check out these holiday happenings that can keep you in the festive mood all the way to 2021.
Go Stargazing

There's nothing quite as breathtaking as watching our sunny skies turn into captivating starry nights. Sit back, relax and experience dazzling star displays this New Year's Eve in Greater Palm Springs. With several national parks and stunning lookout spots just a short drive away, there's plenty of spots to stargaze and wish upon a star for a wonderful 2021. 
Drive-In Movie Screening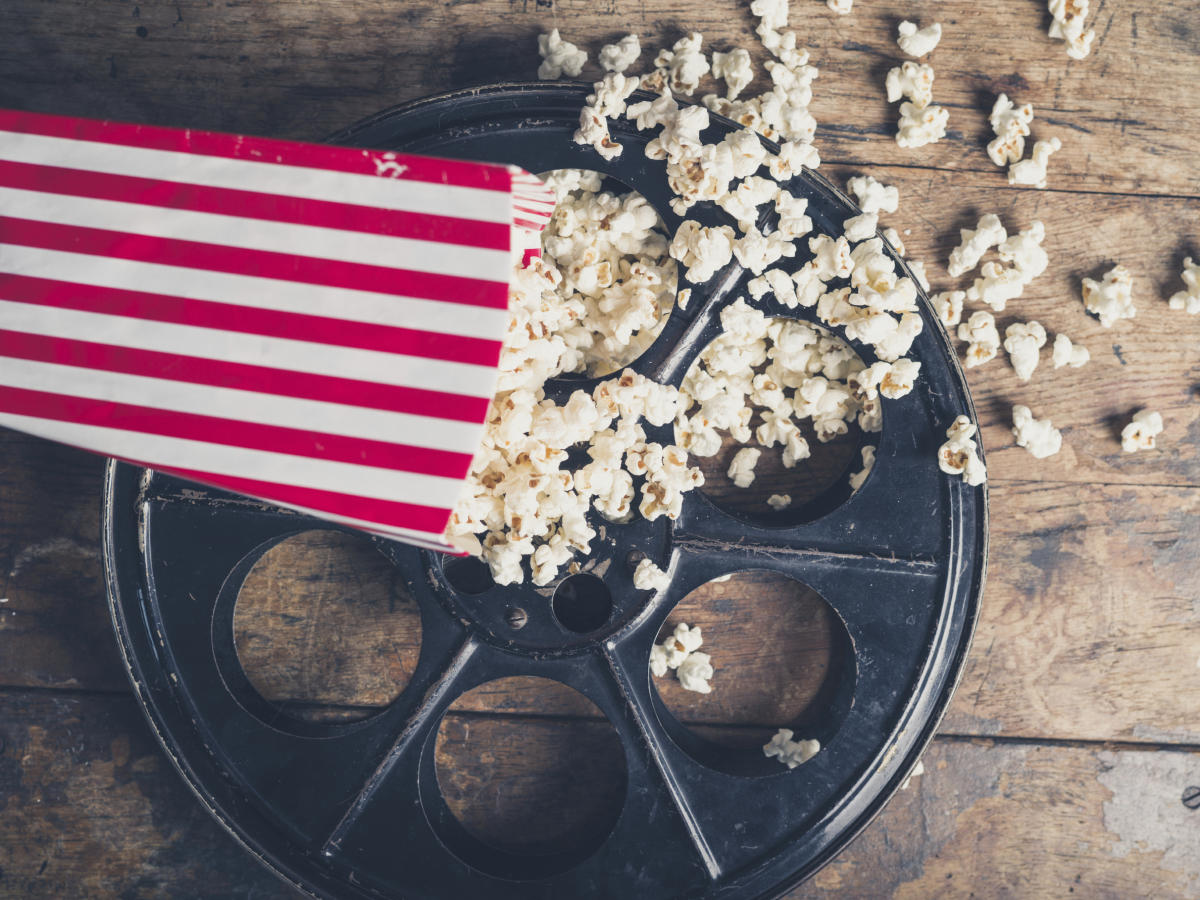 End the year by watching an action-packed movie at The Drive-In Coachella Valley in Palm Springs. Christmas Day through New Year's Eve this local drive-in will be screening the newest DC Films installment, Wonder Woman 1984. Bring the whole family and bid farewell to 2020 with a safe and fun evening. For more information on more drive-in movie screenings in Greater Palm Springs, see our blog here. 
 
End the year with more delicious Greater Palm Springs holiday dining – View more restaurants serving extraordinary food this joyous season here.