As part of our "Love Local" series, we'll be spotlighting some of the shops, restaurants, spas, attractions and businesses that give Greater Palm Springs its personality—the stories that capture not only our destination's unique set of experiences but also our hearts. Because to know them is to love them.
For us, "Love Local" means the continued support we've received from our locals (and tourists) for the past eight years.
Now thirty-year residents of the desert, Nancy and Sebastian Prieto were looking to open an ice cream store using Sebastian's grandfather's recipes from Mexico City and launched Nitroinfusions in 2013 after finding an ideal location in Old Town La Quinta where they could cater to locals as well as tourists.
Not the typical "scoop and serve" shop, Nitroinfusions uses liquid nitrogen — as its name suggests — to make more than 30 flavors and unique combinations of ice cream to order, such as salted caramel, strawberry cheesecake, roasted pistachio and olive oil, mocha cappuccino and banana lavender. The couple sources only local, fresh organic ingredients (no preservatives or additives needed) in all their sweet treats. "We are now the only ice cream shop in the Coachella Valley using liquid nitrogen as the freezing agent/method," says Nancy.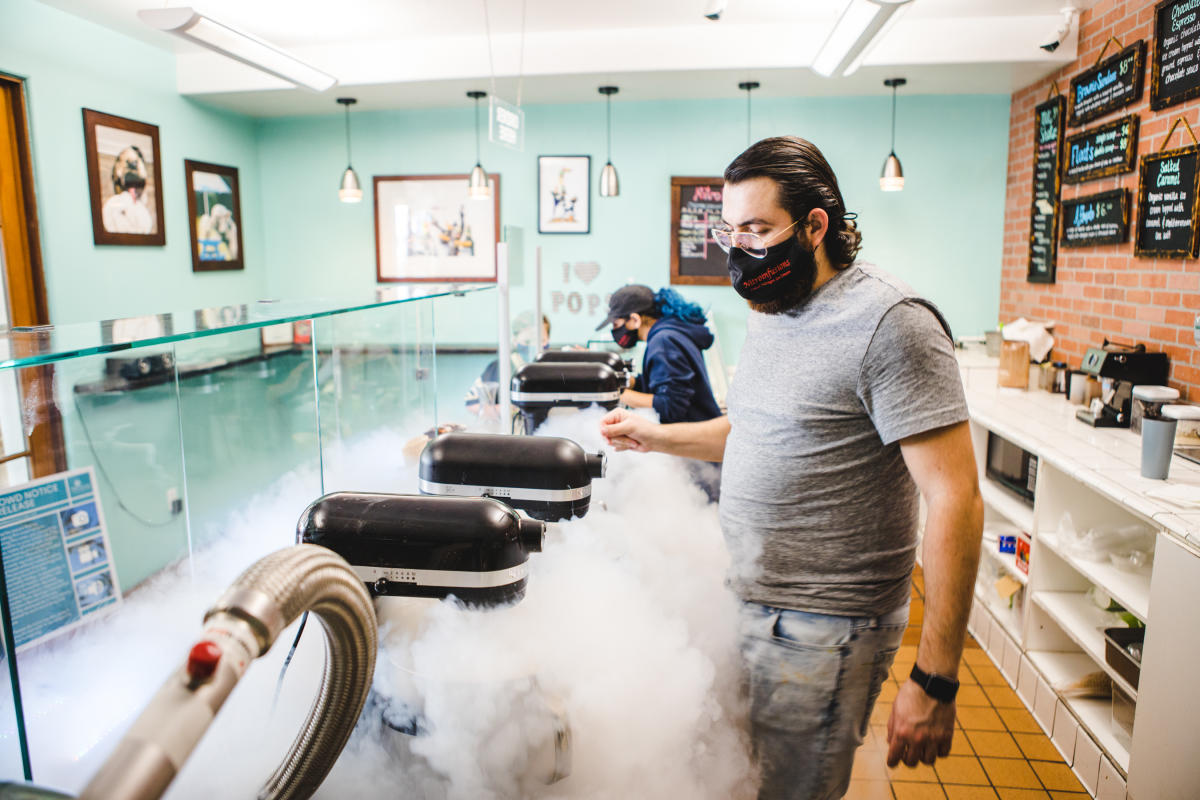 The pair were inspired to experiment with liquid nitrogen after seeing a YouTube video of a teacher using it, and the pair found that this special method makes the ice cream taste fresher, smoother and creamier.
Their regulars would agree.
"We are grateful when we see how our customers love our ice cream!" Nancy says. "We love it when locals return with family and friends when visiting and also when the snowbirds come back year after year."
Now that's something to (ice) scream about!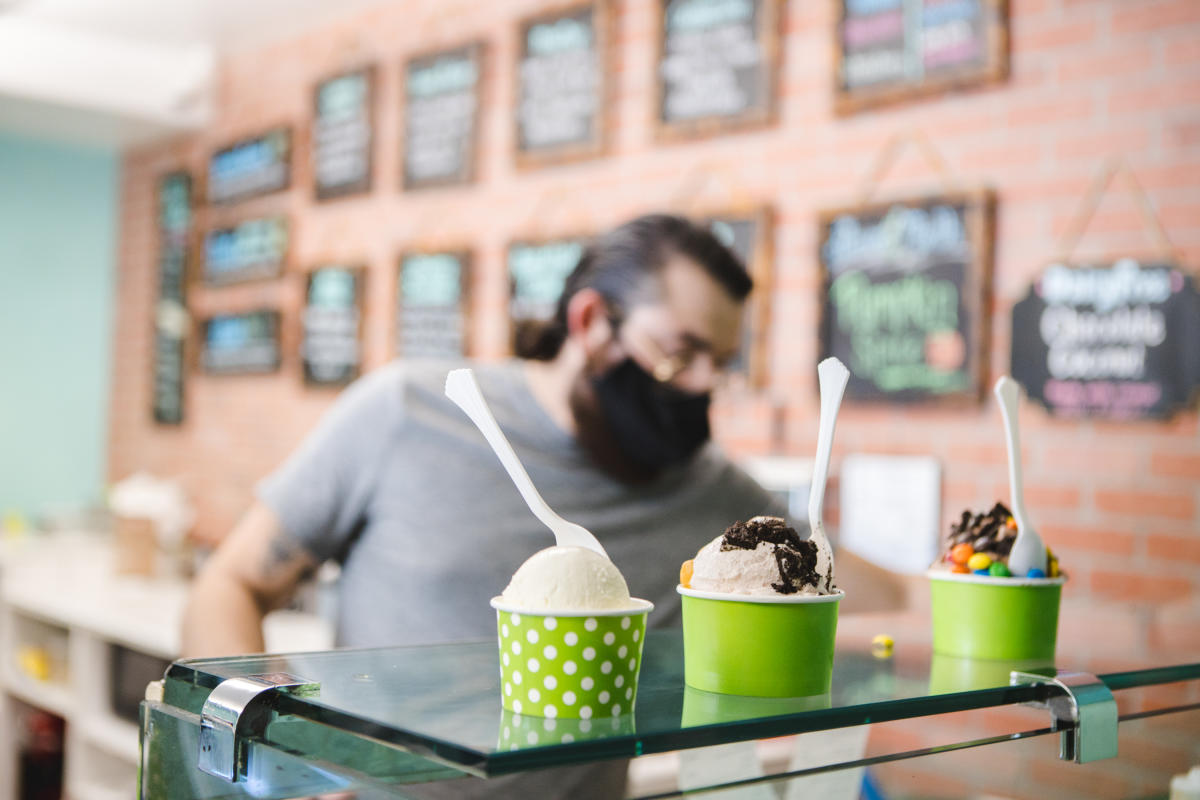 Nitroinfusions
Old Town La Quinta
78010 Main St.
Suite 108
La Quinta
760-771-0700