As part of our "Love Local" series, we'll be spotlighting some of the shops, restaurants, spas, attractions and businesses that give Greater Palm Springs its personality—the stories that capture not only our destination's unique set of experiences but also our hearts. Because to know them is to love them.
"It means supporting your community—both residents and small businesses."
After years in the restaurant business, Mark Van Laanen decided to set his sights on something a little different—something he felt Greater Palm Springs was missing: a gourmet market and deli. In September 2017, he opened On the Mark Fine Food and Provisions in the Uptown Design District of Palm Springs, where the one-stop shop of gastronomical delights made a name for itself vending artisan cheeses, small-batch oils and vinegars, and craft beer and wine until moving to their current post downtown—just look for the bright yellow and pink polka-dot cow out front.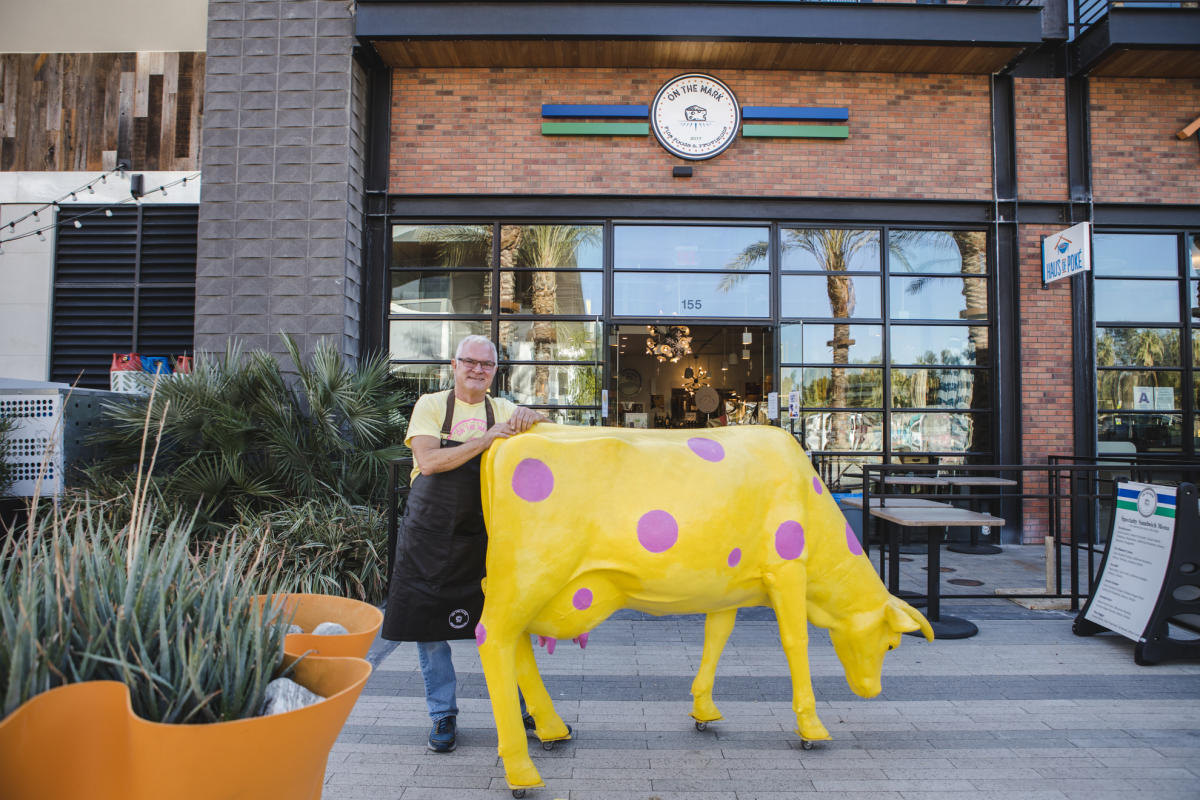 "Cheese is our No. 1 seller," says the Wisconsin native, adding that wine is a close second. Then there's "all this fun product in between." The space swells with salamis, sweets, pastas and pâtés, plus a wide selection of made-in-Greater Palm Springs products like boxes of Bread & Flours granola, jars of Desert BBQ sauce and bags (so many bags!) of the ever-popular Tutu's tortilla chips.  
"Palm Springs has a nice small-town feel to it even though there are a lot of big-city people here," Mark says. "It's a really wonderful community, and we like to support a lot of the smaller, local businesses, as well."
Even in the midst of a pandemic, On the Mark has thrived thanks to a loyal customer base, a steady flow of curious passersby and a little adaptability. When clients began asking if the store carried certain grocery staples like meat, rice, beans, flour, yeast, milk and eggs, Mark didn't hesitate. "They didn't want to go to the big grocery stores," he explains, "so we brought in some of these items, a little higher end, to keep the integrity and character of the place, and it worked. We sell out of our steaks every week. Same with our chicken."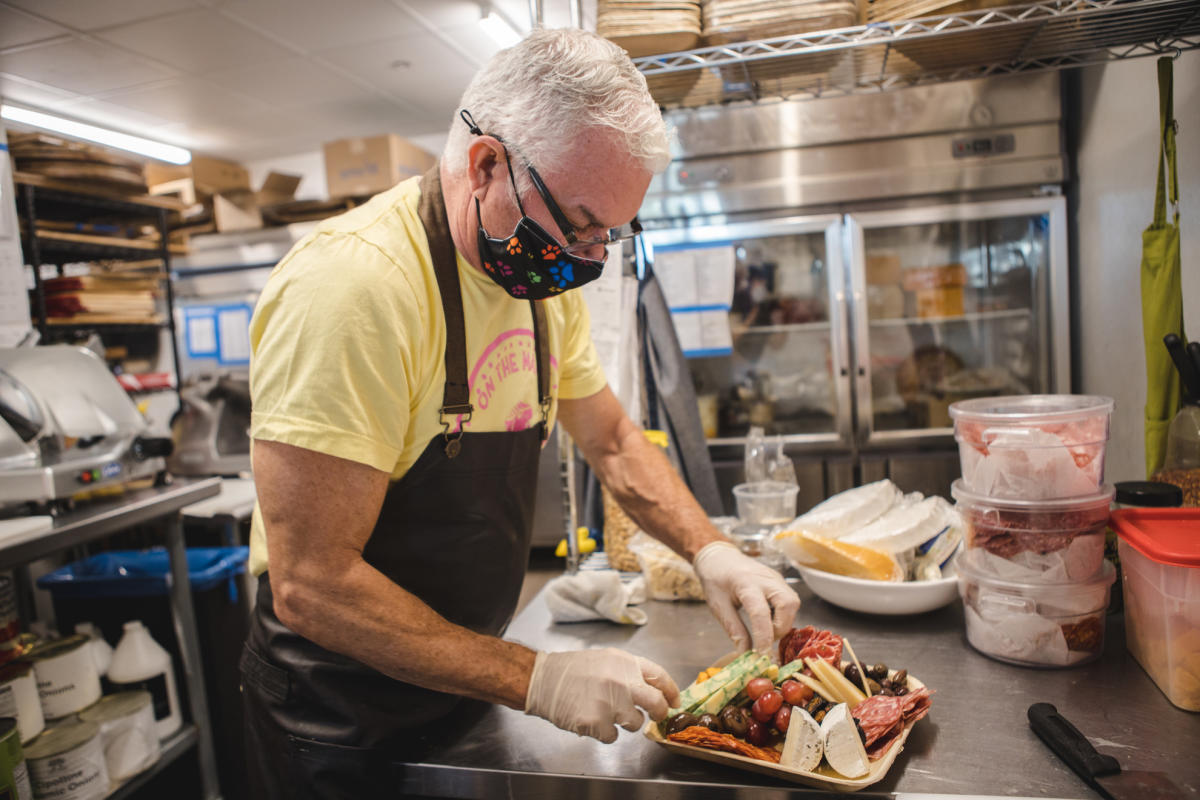 A series of virtual wine tastings has also become a hit, allowing customers to enjoy some of the shop's unique offerings at home until it's safe to gather in person again. "It ended up being way more social than we expected," Mark says, smiling. "Everyone chimes in and chats. They're a lot of fun." And so is the energy inside. On any given day, you'll find Mark and his team bustling behind the glass deli case, preparing beautiful charcuterie boards back in the kitchen or answering any questions shoppers may have out on the floor.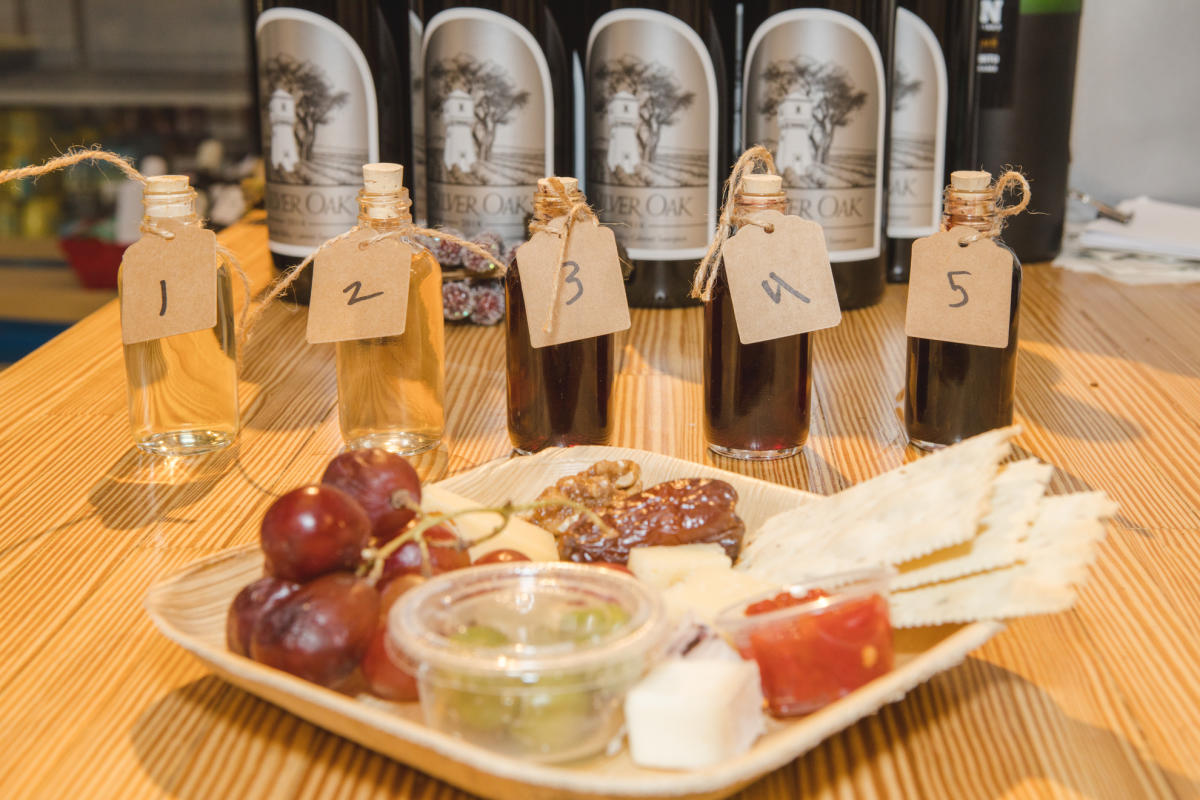 "It really makes you feel nice when someone comes in the store and says, 'This is awesome,'" he shares. "But it's also because of my staff. Everyone in here knows every product, how to use it and what to do with it. We're a really big customer service-based business. A grocery store isn't going to give you the service we give you, and our customers love that."
On the Mark Fine Food and Provisions
111 N. Palm Canyon Drive #155, Palm Springs, CA 92262
760-832-8892
www.onthemarkpalmsprings.com