"Dog days of summer" takes on a whole other meaning in Greater Palm Springs: dogs and their owners rule under the long sunny days and balmy nights! The SoCal oasis has always been one of the most dog-friendly destinations on the planet, and our four-legged friends effortlessly mix in at restaurant patios, in sprawling parks and among the excellent hiking trails that welcome pets as much as humans. This summer, treat your cute and cuddly, tail-wagging pooch at these exciting places known to create unforgettable memories for you and your furry companion.
The Ritz Carlton, Rancho Mirage | Rancho Mirage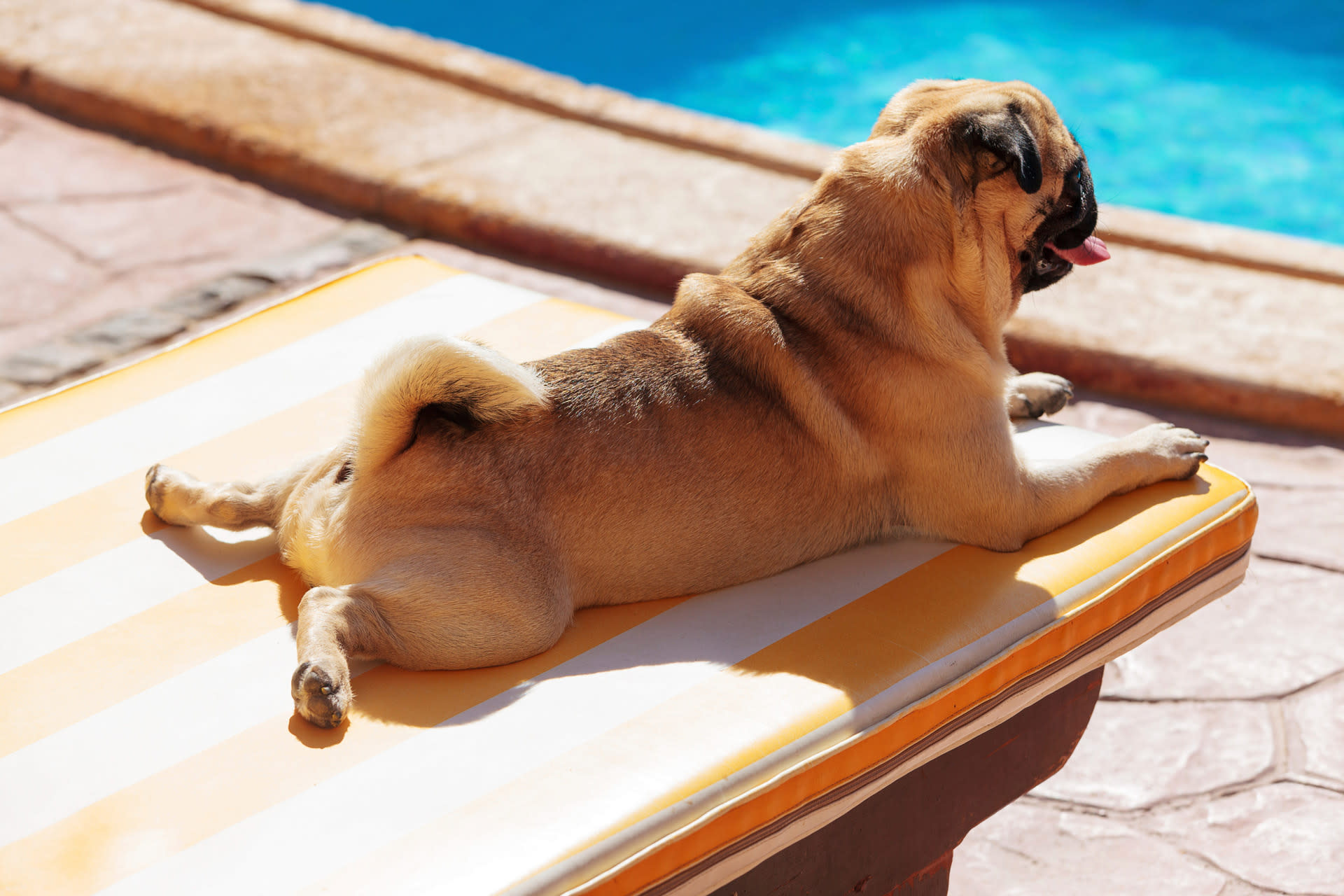 Dogs feel like royalty when they check into The Ritz Carlton, Rancho Mirage. The five-star resort perched high on a 650-foot bluff overlooking the valley has tons of good vibes and good energy, which Fido will pick up on right away. The staff bends over backward for the pooch, offering dog treats at check-in and amenities in the guestrooms. There are plenty of scenic walking areas, not to mention sprawling lawns (some with sprinklers!) that are the perfect stomping ground for grass-loving pets. From up here, there's also an amazing sunset (and unobstructed full moons) to get your pup happily howling!
The Chateau at Lake La Quinta | La Quinta
Reconceptualized as a stunning, 24-suite boutique property, The Chateau at Lake La Quinta —formerly a bed and breakfast—is uniquely the only resort in Greater Palm Springs on a lake. The chic property offers a gourmet restaurant, a quiet pool and well-appointed, modern rooms. Pups also indulge in the pet-friendly atmosphere and amenities, most specifically the rolling green lawn where they can roam leash-free. The hotel has also introduced a L' Petit Pup program that offers four-legged guests a Martha Stewart pet bed, all-natural treats from Ry's Ruffery (as seen on ABC's Shark Tank), a Nyla bone and fresh food from the pet menu created by executive chef Nestor Ruiz.
Jake's Palm Springs | Palm Springs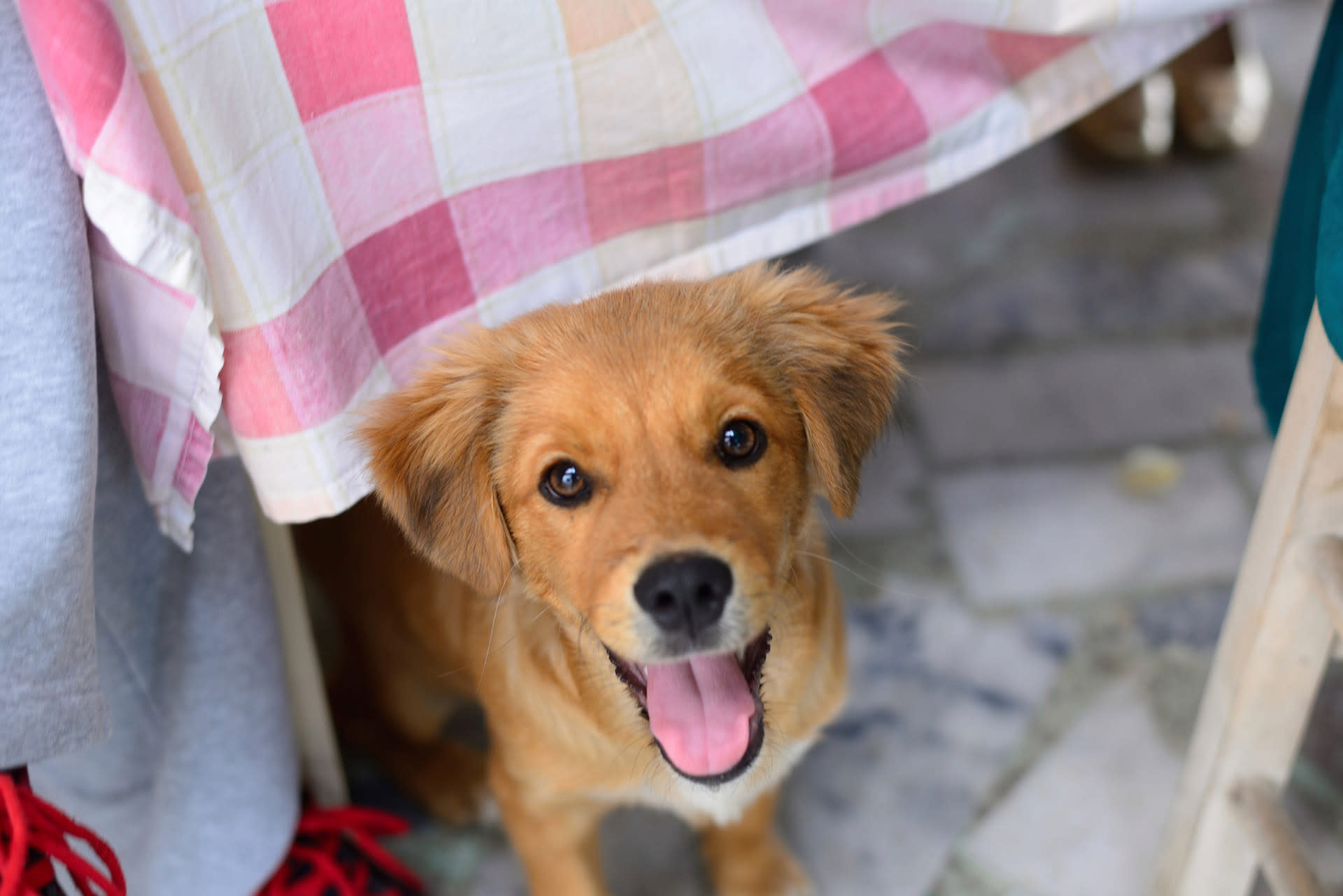 While most restaurants in Palm Springs allow pets on their patios, Jake's Palm Springs truly paved the way when it opened in 2008. In fact, Jake's is the namesake of one of the owner's West Highland terriers, an adorable little pup who often makes his rounds greeting guests (he is, after all, a silent partner!). The lively, Uptown District hot spot dishes out casual American fare, as well as water bowls and biscuits provided for canine companions. Open for lunch and dinner, Jake's also serves up a mean weekend brunch, the perfect social spot for diners and their furry friends.
Whitewater Preserve | Whitewater (near Desert Hot Springs)
Thanks to our sprawling, scenic canyons, there are miles of excellent hiking trails in this SoCal oasis, providing easy to moderate exercise for you and your pet. Dogs appreciate the convenience of the South Lykken Trail, which flaunts breathtaking views of Palm Springs, Mt. San Jacinto and Greater Palm Springs and the Araby trail leads to Bob Hope's House in the valley.
Dogs who truly like to let loose paw their way to Whitewater Preserve, a 3,000-acre wilderness conservatory that is as Instagram-worthy as it gets with unspoiled, unfurled nature. Within loops and among ridgelines, the hiking here is tremendous, and there's also a river for pups to splash in! It's the perfect retreat on a toasty summer day.
University Dog Park & Civic Center Dog Park | Palm Desert
Dogs love a sprawling park as much as their two-legged companions and, in Palm Desert, there are almost a dozen human-friendly dog parks where both man and his best friend can joyfully frolic together! Pups love University Dog Park, featuring 2.5 acres of rolling green, benches, picnic pavilions and a separate large and small dog area.
If your dog is a social butterfly, she'll have a field day at Civic Center Dog Park, a generously sized field and the most popular dog park that's chockfull of regulars.