As part of our "Love Local" series, we'll be spotlighting some of the shops, restaurants, spas, attractions and businesses that give Greater Palm Springs its personality—the stories that capture not only our destination's unique set of experiences but also our hearts. Because to know them is to love them.
"It means supporting the people and the businesses that bring life and energy to this community, to always respect the nature that embodies us and to continue to tell friends, family and those I've just met about the secrets and the magic that Greater Palm Springs has to offer."
Power Yoga Palm Springs (PYPS) owner Kim Funkey is all about community. Born and raised in Palm Springs, Funkey purchased PYPS in 2018 after a 10-year stint managing her family's local restaurant and bar businesses and was ready for a change. "Over those 10 years, yoga was my escape from the hectic service industry, and my yoga practice brought a huge amount of joy and peace to my life," she says.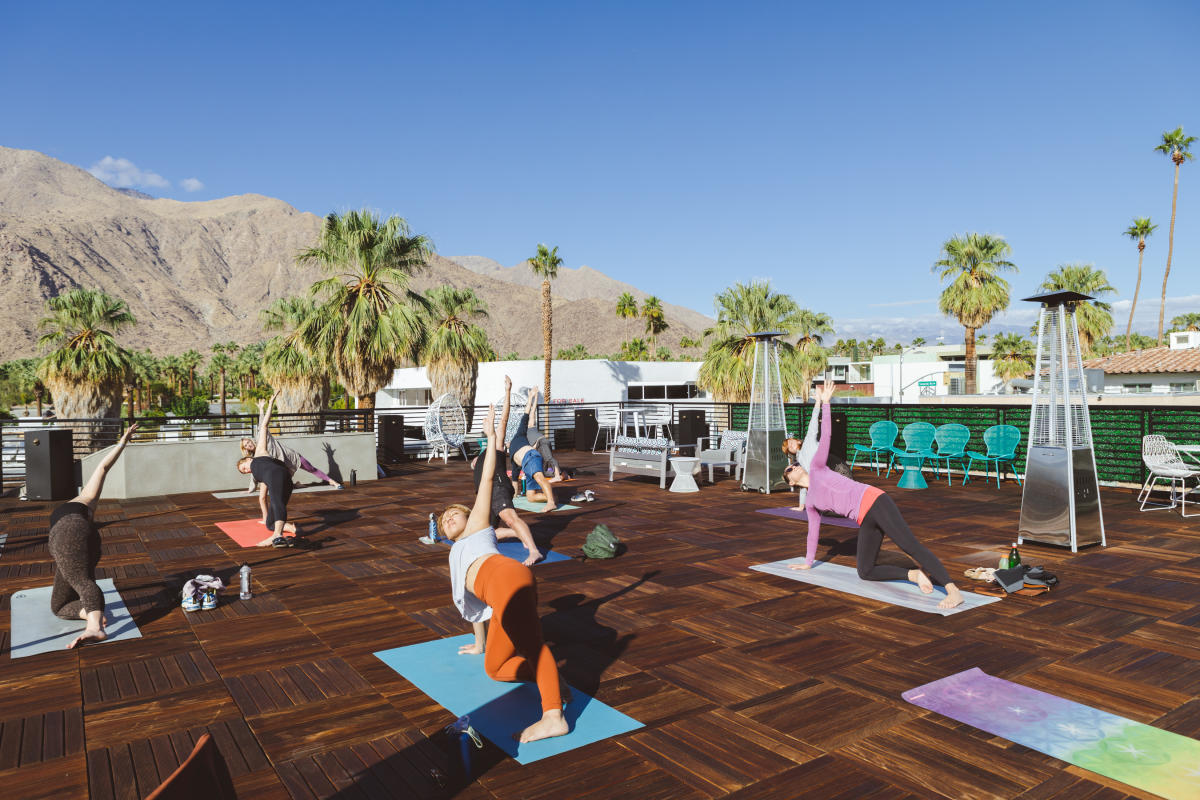 So when the opportunity arose to buy the studio where her yoga journey began, she took it. For Funkey, it's all about sharing the transformational power of yoga in the place she grew up. "I can't imagine a better place to own a yoga business. Palm Springs is my home; the desert's beauty and life has guided me to be who I am today," she says. 

Funkey and her diverse group of yoga instructors welcome all with a smile and warmth that makes them feel at home, offering a variety of classes in a calm and clean space. The studio also hosts regular classes outdoors.

"I feel so honored and excited when someone comes to take a class," she says. "When I see names on our list it truly warms my heart. I genuinely care about everyone who visits and am so happy to guide them in their practice and thankful that they are taking the time to focus on self-care and bring peace and healing to themselves and their community. The more people who come to yoga, the more light and love we get to spread in the world!"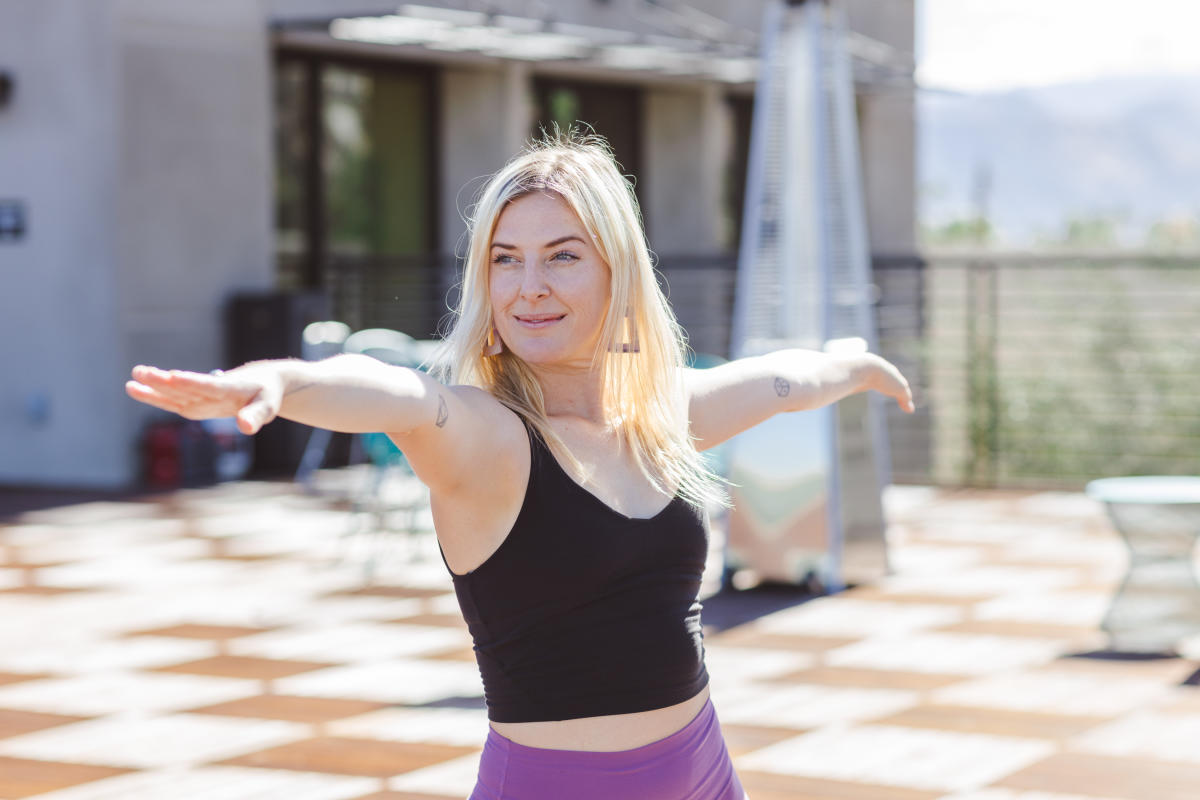 Funkey's commitment to healing her community extends beyond her business. In addition to running her studio, Funkey is on the Executive Board of Main Street Palm Springs and is the president of Variety – the Children's Charity of the Desert, which serves the special needs of children and their families who are at-risk and underprivileged in the Coachella Valley. She's also involved with United Cerebral Palsy of the Inland Empire, teaching yoga for their after-school program. 

"Yoga has changed my life in many positive ways, and I am honored and privileged to share the wonders of this practice with the individuals that make up this beautiful desert and those who are visiting. I've put my heart and soul into creating a space that welcomes everyone, wherever they are on their yoga journey, and helps make them feel the magic of this desert oasis."
Power Yoga Palm Springs
333 North Palm Canyon Drive #214
Palm Springs, CA 92262
(760) 835-0964

Want to discover extraordinary yoga experiences in Greater Palm Springs? Find your flow here to learn more!