Now is the perfect opportunity to take a break, breathe, and reconnect. Greater Palm Springs is home to world-renowned resorts and spas surrounded by beautiful landscape, and Indian Wells lives at the heart of this wellness oasis. Four luxurious resort spas in Indian Wells offer a variety of gratifying treatments, from massages to facials to body scrubs – sure to soothe the mind, body, and soul. Whether you're looking for a serene stay-cation, a romantic retreat, or a delightful daytime getaway, these Indian Wells spas will relax, replenish, and rejuvenate you.

The WELL Spa at Tommy Bahama Miramonte Resort & Spa is a luxurious escape that draws inspiration from the surrounding flora and healing desert landscape. This scenic sanctuary has historic citrus groves on-site, which means hand-picked fresh fruit is used in their deluxe body scrubs and massages. Designed as a Tuscan Villa, the spa also includes eucalyptus-infused steam rooms, nine indoor treatment rooms, three outdoor relaxation spaces, four outdoor cabanas with open air showers, and both hot and cold soaking pools. This lavish resort has incredible views of the surrounding palm trees and Santa Rosa mountains, making this unique spa the perfect place to recharge, rejuvenate, and relax.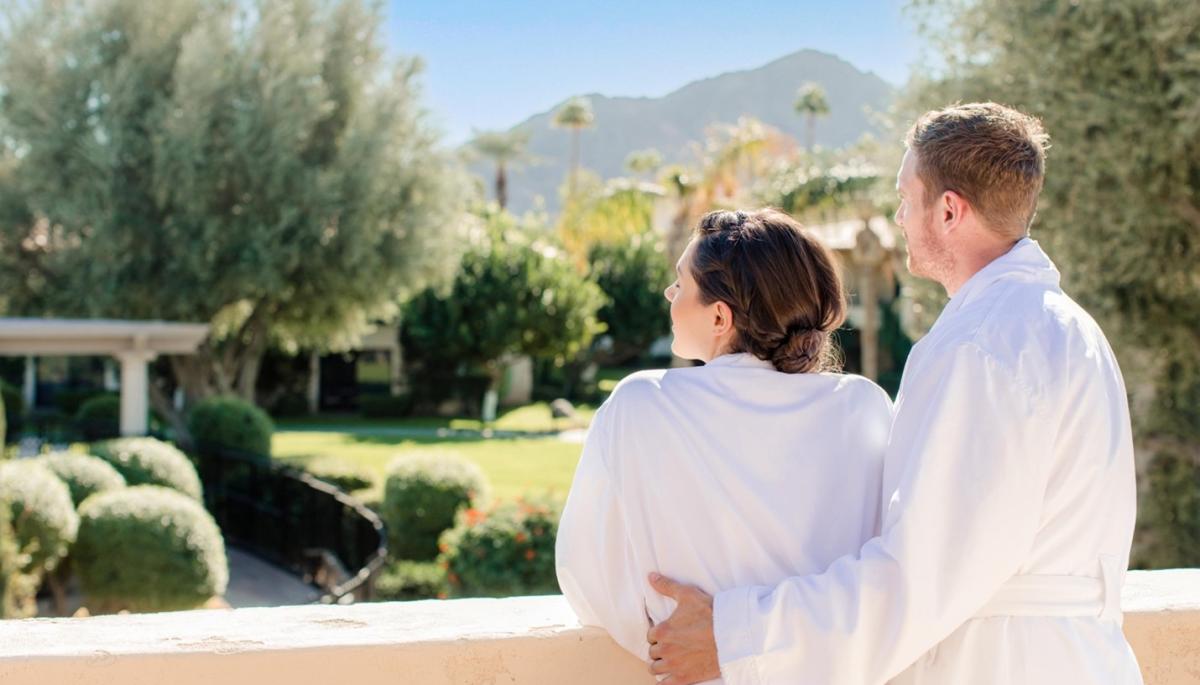 Enjoy The WELL Spa's All American Spa Package for only $269, which includes an All American Custom Massage paired with a 50 minute Revitalizing Facial. Need a break from the work week? Take advantage of their midweek special by booking your treatment on a Wednesday or Thursday for 30% off.
Contact The WELL Spa at (442) 305-4505 or miramontespa@miramonteresort.com and visit here for more details.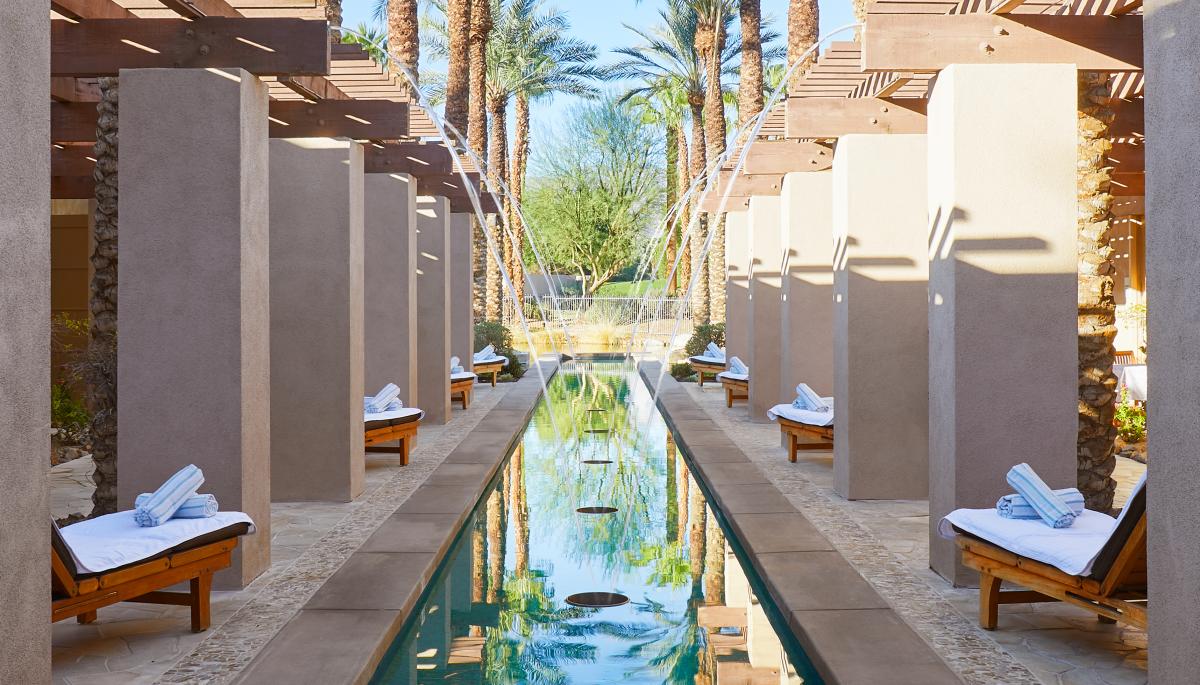 The Agua Serena Spa & Salon at Hyatt Regency Indian Wells combines physical and mental wellness in order to achieve the ultimate state of relaxation. This 30,000 square foot wellness facility is enclosed by bright blue lagoons and lush green lawns, welcoming you to a private garden patio surrounded by towering palms and picturesque mountain views. This exceptional spa features private men's and women's facilities, including a relaxation room, dry sauna, jetted tub, and outdoor showers. Unwind to the sound of gentle flowing water at the soothing co-ed Reflection Patio, utilizing hydrotherapy and the scenic landscape to reach a serene state of bliss. Agua Serena Spa believes that a well-rounded spa experience should ignite all the senses, using the synergy of human touch and extraordinary products on your journey to physical and mental contentment.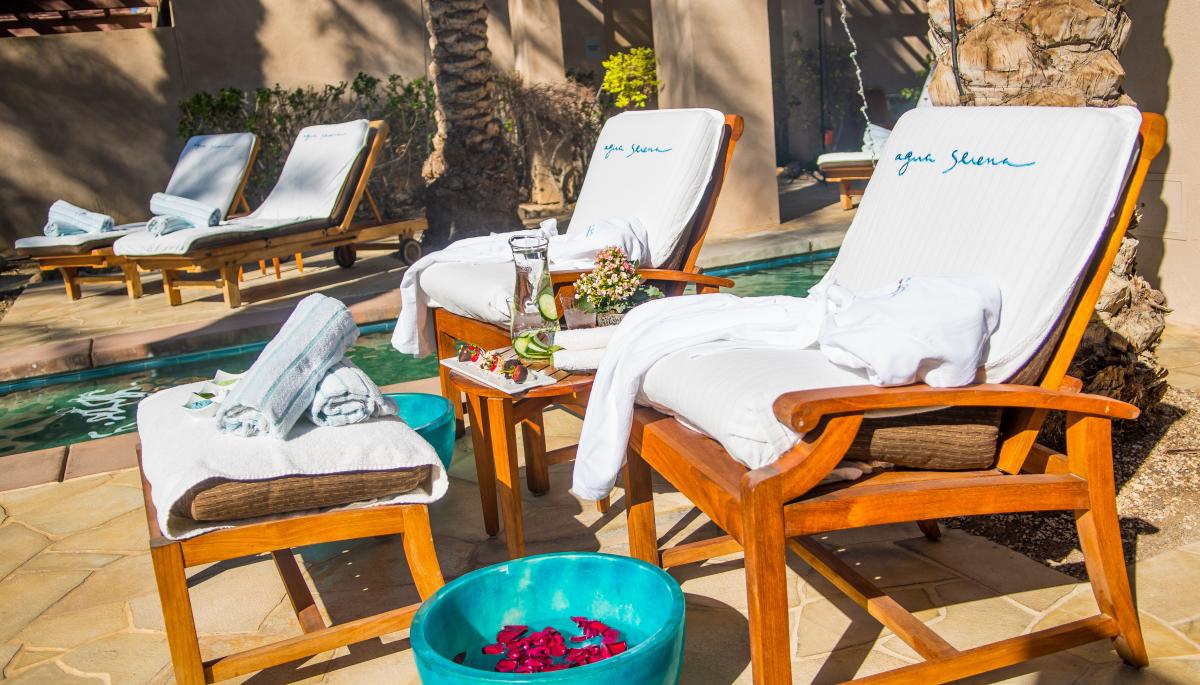 Contact Agua Serena Spa at (760) 674-4100 or book your appointment directly here.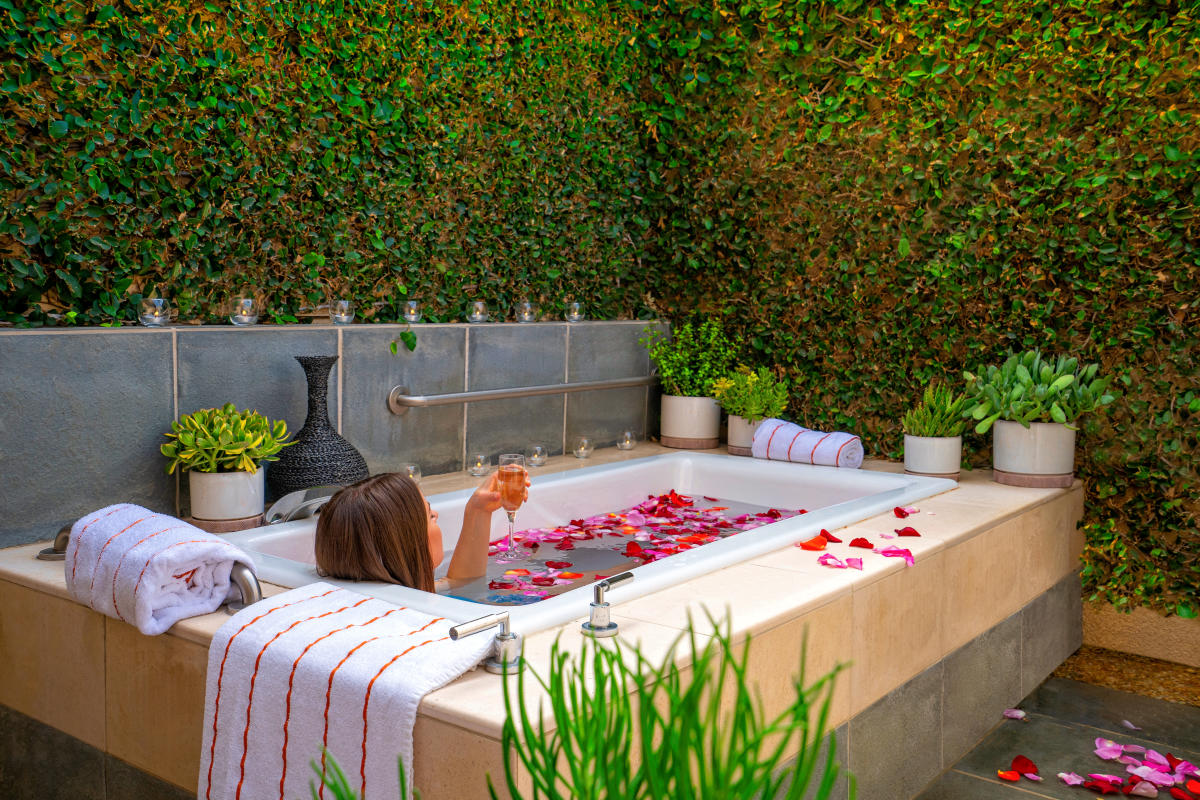 Spa Esmeralda at Renaissance Indian Wells goes beyond traditional wellness treatments with an array of desert-inspired therapies that will renew the body and soul. This breathtaking spa features 13,000 square feet of serenity, including 11 indoor treatment rooms, eight outdoor treatment cabanas, one indoor couples' treatment suite, private men's and women's steam rooms, and relaxation lounges. Best of all, this alluring facility has a lush garden courtyard complete with charming waterfalls and an exquisite jacuzzi spa, providing an intimate and tranquil experience that cannot be found anywhere else. Whether you're looking for a massage, facial, body wrap, or a mineral soak, this world-class spa is sure to leave you glowing and revitalized.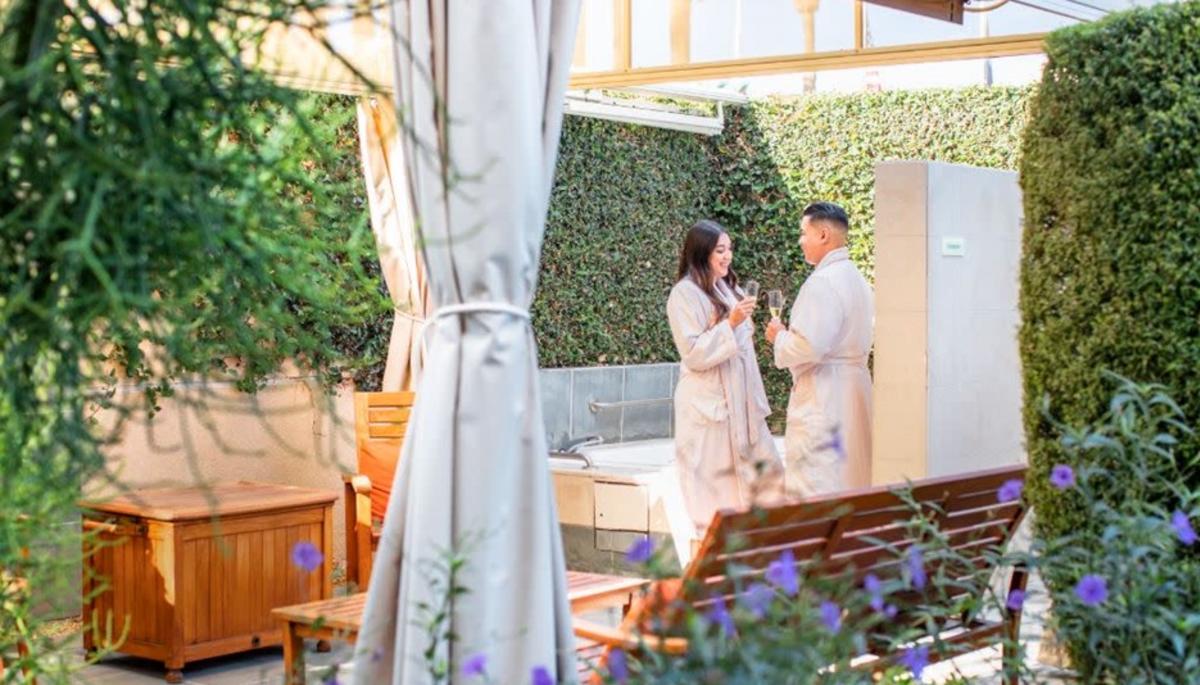 Save up to 20% on their glowing seasonal treatments, including the ultra-hydrating Neroli Blossom Scrub or the rejuvenating full-body Sage Salt Scrub. Need some extra hydration after too much time in the sun? Try their Stone Crop Facial, which refreshes the face with a Hungarian succulent known to firm stressed skin and reduce the signs of aging.
Contact Spa Esmeralda at (760) 836-1265 or book your appointment directly here.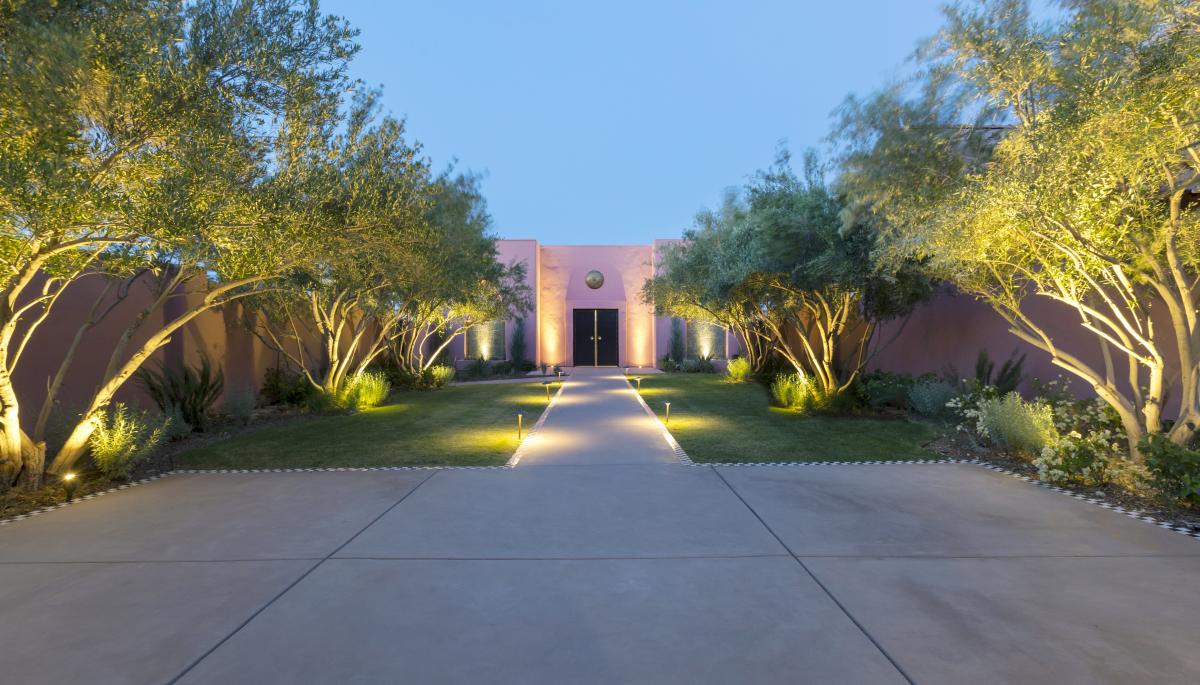 This gorgeous, Moroccan-inspired luxury spa combines traditional Western wellness treatments with detoxifying minerals and botanicals from across the globe. Located in the hotel's stunning Olive Grove, this newly designed signature spa features three intimate treatment rooms, including one room for couples only, as well as a luxurious reception and retail area to enjoy before and after your treatment. The appealing services this spa provides are designed to promote vibrancy, health, and inner beauty, using naturally-sourced Moroccan ingredients that detoxify, hydrate, and renew the skin and body. Replenish yourself at the lush Sands Spa to leave your body and mind refreshed and revitalized.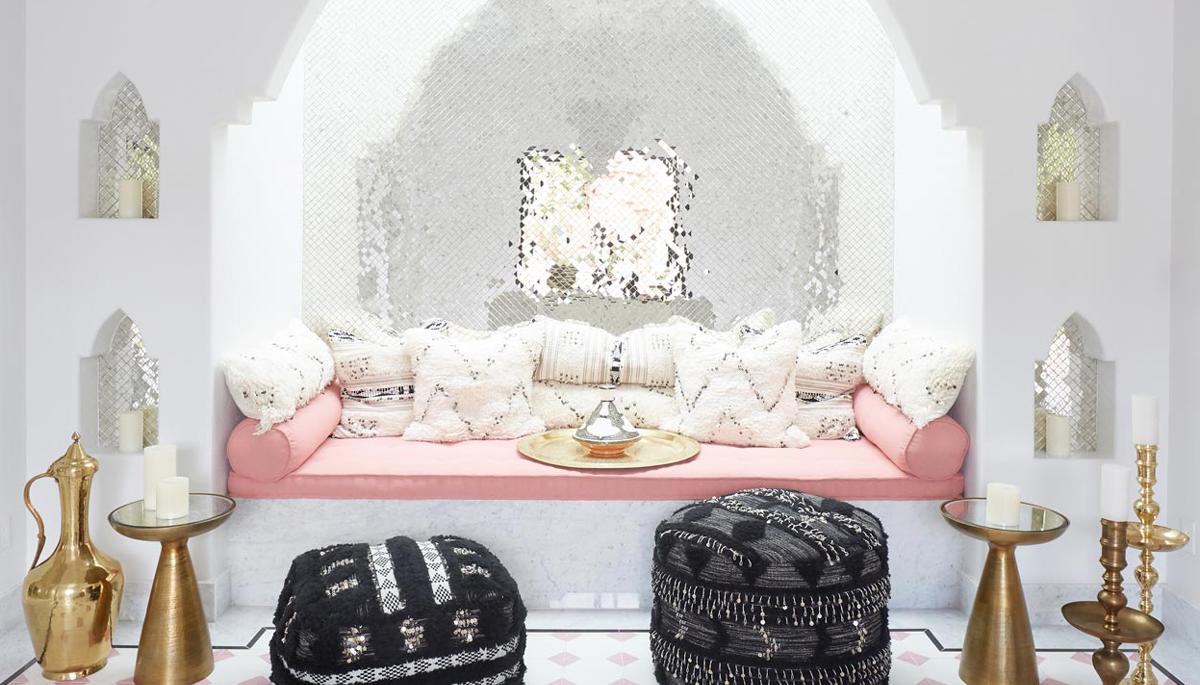 Discover picturesque surroundings and world-class treatments at these Indian Wells spas, giving you an unparalleled experience of comfort, peace, and pure pampering. The hardest part is choosing which place to go to! No matter what you choose, you can't go wrong when you decide to refresh, relax, and replenish your mind, body, and spirit at these four beautiful spas in Indian Wells.
To reserve your appointment at the spa please email concierge@sandshotelandspa.com.
For more beauty unmatched, follow the City of Indian Wells on Instagram and Facebook.