Greater Palm Springs provides stunning views of the natural desert terrain and mountain ranges from just the right vantage point. For a fun family event that showcases all the wonderful sights of this Southern California oasis, attend the Agua Caliente Casinos Presents 8th Annual Cathedral City Hot Air Balloon Festival + Food Truck Fiesta.
Agua Caliente Casinos will be presenting this event from November 18 through 20, featuring balloon rides, two balloon glows and three morning balloon launches seen throughout Greater Palm Springs. Attendees will capture the beauty of several new hot air balloons to the festival this year. Here's a roundup of all the events happening throughout the three days of the festival, so get your hopes as high as a hot air balloon!
Friday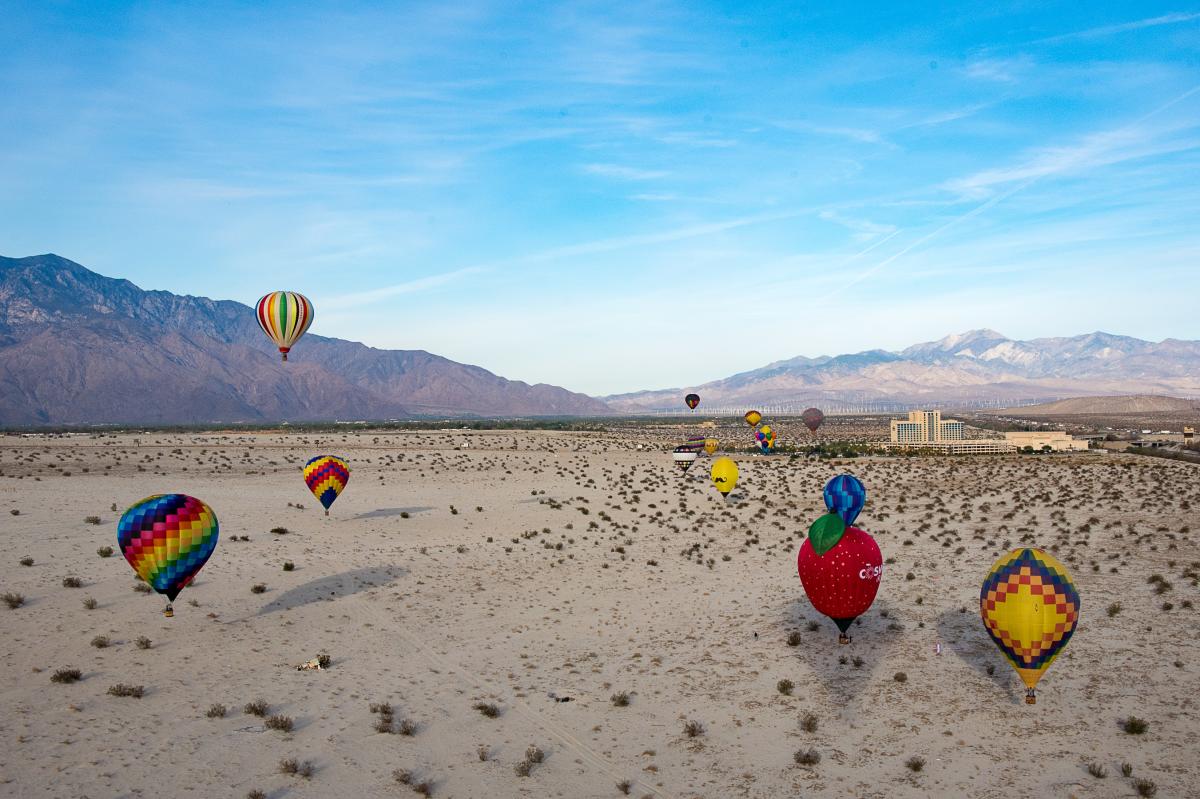 The first flight begin at 6:30 a.m. for the balloon launch at the Agua Caliente Resort Casino Spa Rancho Mirage. Watch as colorful hot air balloons rise into the sky over beautiful Greater Palm Springs. 
Continue the day at the Food Truck Fiesta, which will take place at the Cathedral City Community Amphitheater from 4 to 9 p.m., for an evening of live music, the best food trucks in Southern California, a free kid's zone, a beer garden and tethered hot air balloons. Entice your tastebuds with a selection of great eats.
Friday's festivities end at The Westin Mission Hills Golf Resort & Spa with the Balloon Glow and Grooves Jazz, taking place at 7 p.m.
Saturday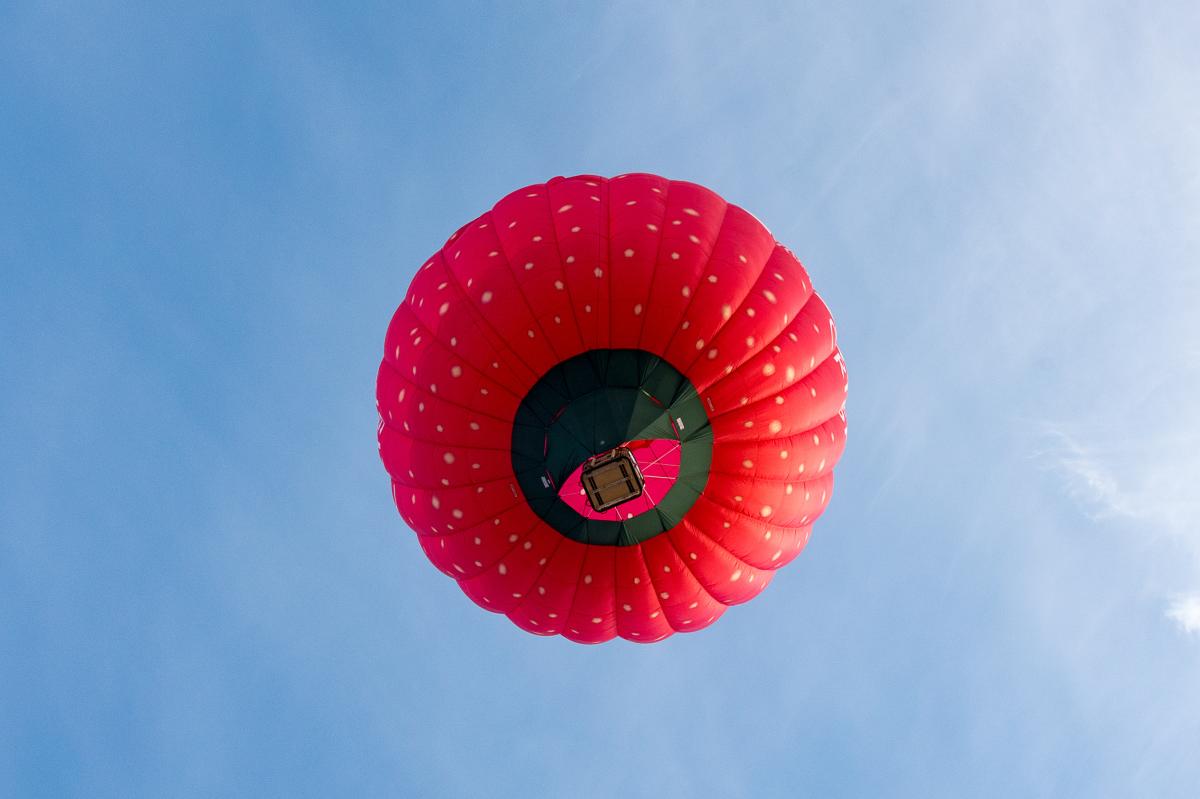 The day's events begin at the Westin Mission Hills Golf Resort & Spa with a morning balloon launch at 6:30 a.m. The day continues with the Food Truck Fiesta and Beer & Wine Gardens from 11 a.m. to 8:30 p.m. at the Cathedral City Amphitheater Park.
A Banana Balloon Candy Drop will take place at 11 a.m. and is free for all children. A giant banana balloon will lower to the ground, and once landed, kids can rush inside the lawn to grab up to 10,000 pieces of candy, courtesy of sponsor La Michoacana.
Gather in downtown Cathedral City with family and friends to pick a spot on the festival lawn and watch the inflation of the hot air balloons. At 6 p.m., join thousands of people to watch the night sky light up like a kaleidoscope with colorful balloons. You can dance to the upbeat music or take a selfie to post on social media – make sure to tag us @VisitGreaterPS on Instagram and Facebook! The headlining music act for Saturday will be The Dream Boats.
Sunday
The last day of the Cathedral City Hot Air Balloon Festival & Food Truck Fiesta consists of the Agua Caliente Resort Casino Spa Rancho Mirage Morning Balloon Launch, starting at 6:30 a.m. There will also be a Special Shape Breakfast and Balloons at Big League Dreams Cathedral City from 7 to 10 a.m. Attendees can enjoy a delicious pancake breakfast as special shaped hot air balloons inflate on the iconic baseball fields for all to enjoy. Among the balloons are the Cosmic Crisp Apple, Ms. Autumn the Jack-O-Lantern, Buckeye the Beaver, Sushi the Goldfish. Tether balloon rides will be available for purchase the day of the event.
Purchase tickets to Cathedral City Hot Air Balloon Festival & Food Truck Fiesta by visiting eventbrite.com for VIP 3-Day All-Access passes or to buy individual day tickets. To view all signature events returning to Greater Palm Springs, visit Signature Events in Greater Palm Springs.