We've all heard of – or taken part in – an evening of bar hopping. While this festive activity has a tendency to leave you feeling fabulous for only a while, a more long-lasting euphoria may be found in "spa hopping." 
It's easy to do in Greater Palm Springs which offers some of the most diverse spa experiences in the world.  In fact, Desert Hot Springs alone is home to over ten boutique spas and resorts within a 6-minute drive from one another. A full day of hopping from one spa to the other is a fun and rewarding way to get the flavor and therapeutic benefit of each property.
This 2-day spa-venture allows for an eclectic sampling of local desert-inspired services and unique spa practices stemming from different cultures.
Start your journey in Desert Hot Springs which is steeped in history going back to 1914 when the first hot and cold mineral springs were discovered. The therapeutic waters were the impetus to establish the town and in 1941, wells were drilled to debut the first bathhouse.
Day 1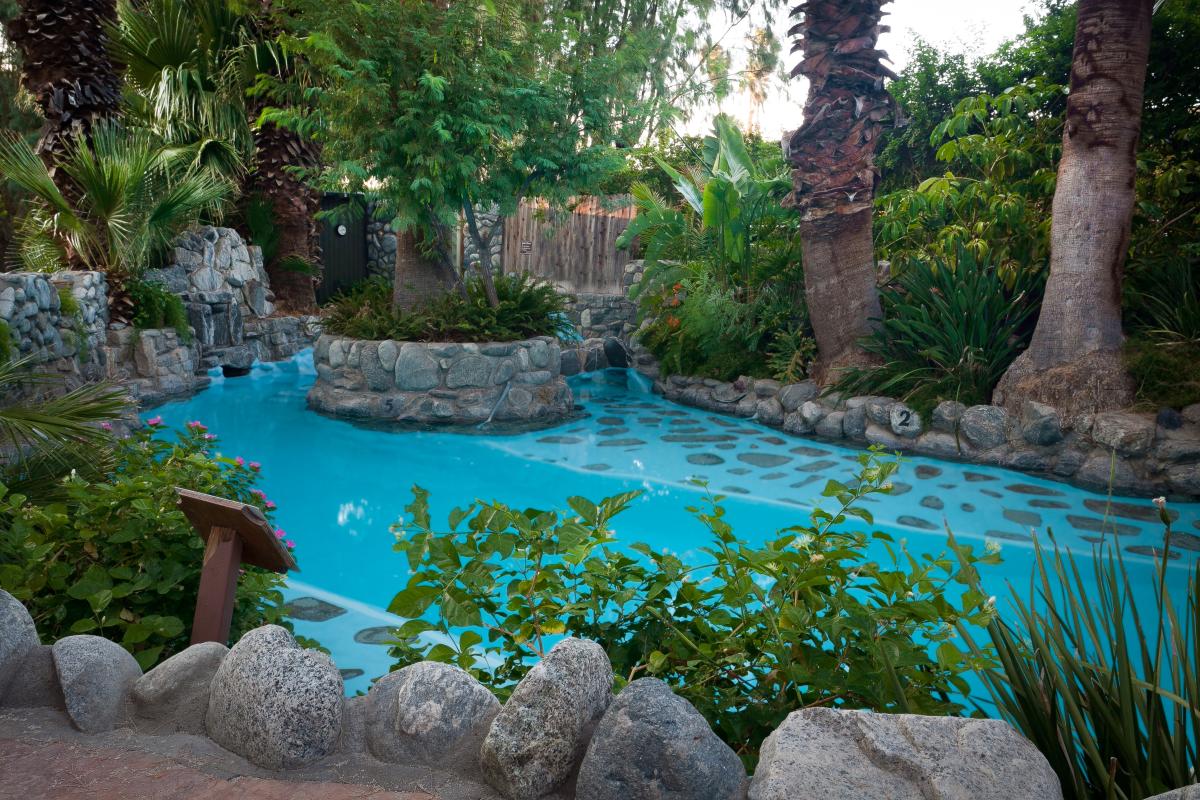 Spend some time "taking the waters" at this historic retreat visited by celebrities and historic figures since the 1920s.  A spa experience here is not complete without a 30-minute mud bath fully immersed in healing clay and peat moss. This deeply relaxing and hydrating experience can be enhanced with an herbal poultice treatment.  At the end of the bath, a warm muslin bag tightly bound and filled with herbs will be worked over your muscles for complete relaxation.
After this therapeutic warmup, try the Bohemian Body Essence.  The 90-minute, multifaceted treatment includes a sugar scrub, a shea butter body melt and a facial massage with a prickly pear face oil.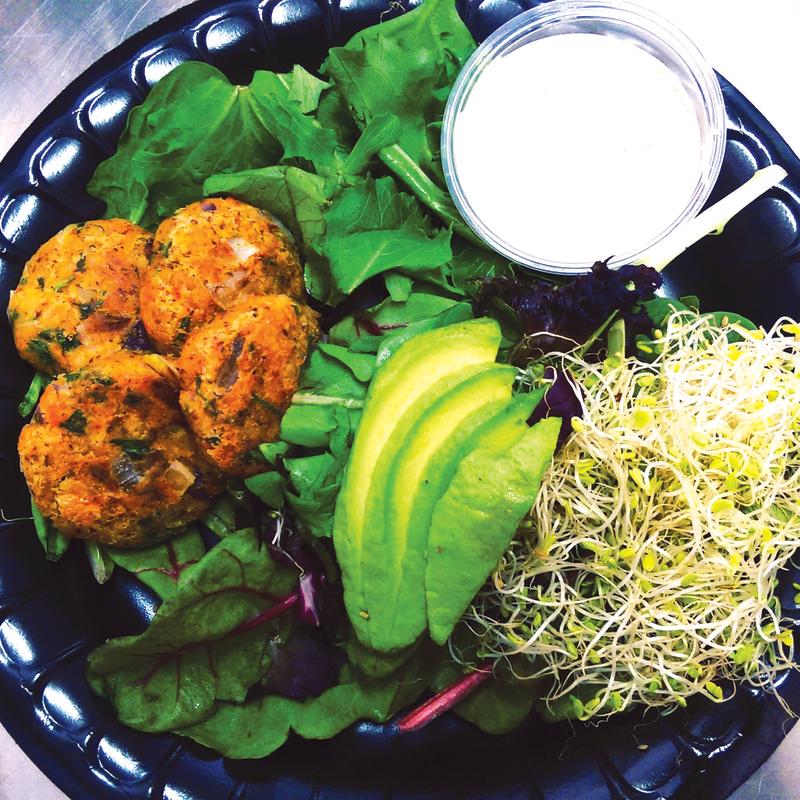 After three hours of pampering, you'll be ready for lunch at The Restaurant at Two Bunch Palms, Their organic restaurant featuring local fare and farm-fresh produce in a relaxing, natural environment. In fact, stay in your spa robe (as many do) for an extra special experience.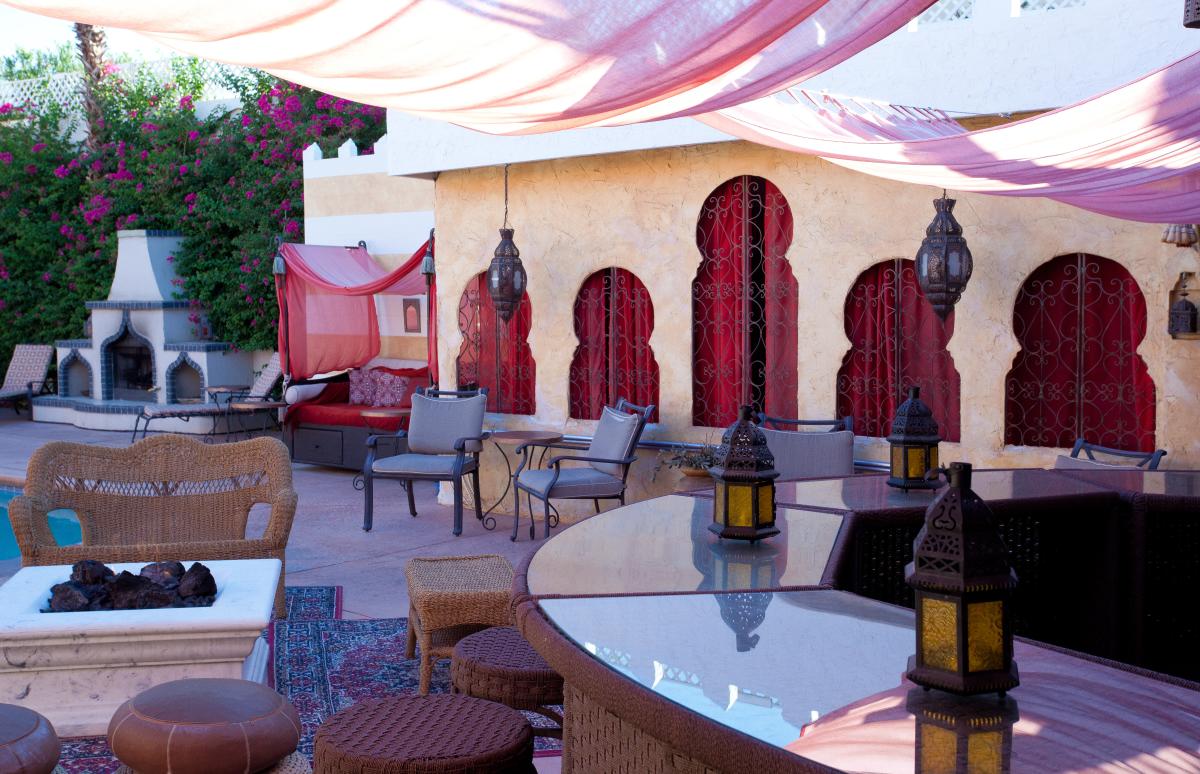 Right down the road you'll enter Morocco. This boutique hotel features exquisite décor from the country of origin and plays Casablanca on a continuous loop in one of many relaxation spaces. You can choose to stay in one of their individually themed rooms or simply take a day-pass and lounge in their mineral pool and plush surroundings.
If you're enticed by their many treatments, an offering to complement your previous two is the Thai massage which opens gateways of energy in the body. This treatment standardly uses no oils and, as the body has been hydrated at the previous spa hop, all that's required is a comfy t-shirt and sweat pants for this stretching technique referred to as "lazy man's yoga." Every body part will feel released of tension.
Make sure your evening includes one of El Morocco's signature "Morocco-tinis" and a game of bocce, or simply more hanging around and relaxing. 
Wake up in the morning with some French pressed coffee and a complimentary breakfast before you head off for your second day of spa hopping.
Day 2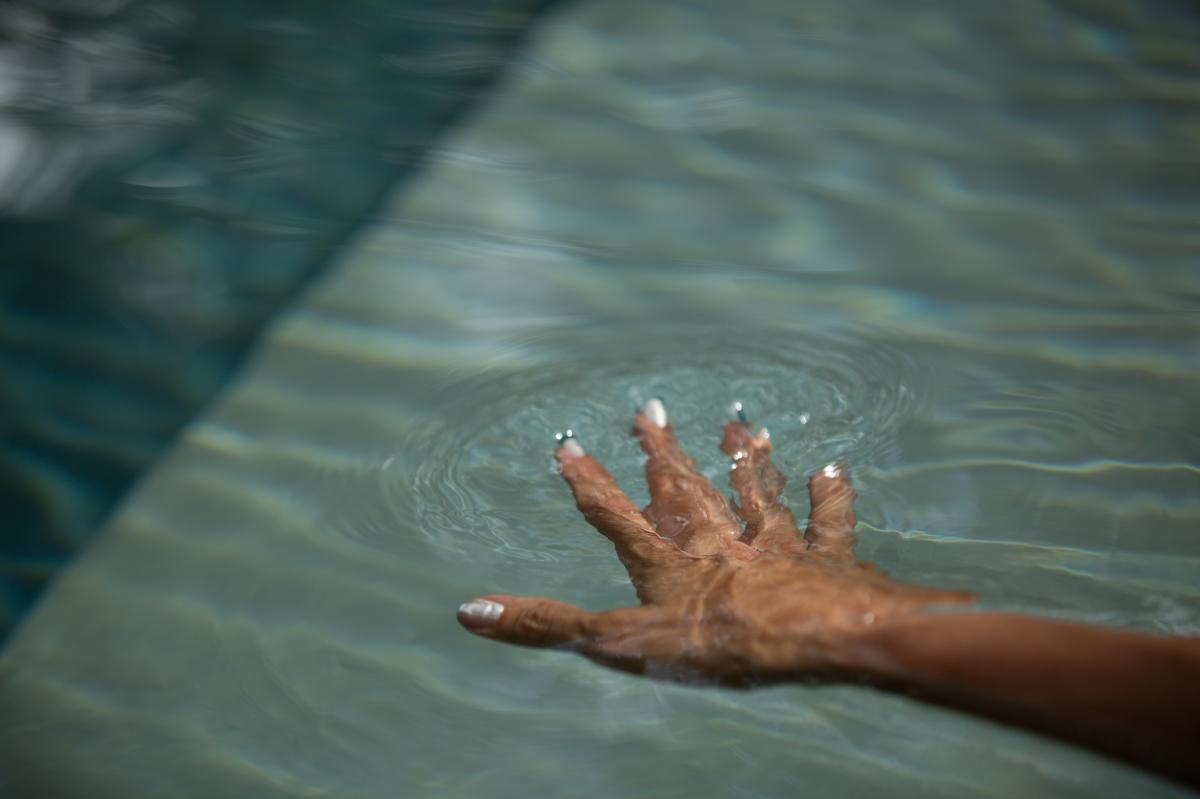 Up the road from El Morocco is Miracle Spas which offers an affordable day pass and eight hot mineral pools to enjoy. If you are up for another treatment, try the "Thirsty Cactus Facial" which infuses all the necessary nutrients to keep your skin in balance while exposed to the desert environment. This anti-aging facial finishes with a cantaloupe melon moisturizer and will give you a vibrant glow for your next stop at one of Palm Springs hippest locales.
If you are hungry for lunch, stop at Palm Greens in Palm Springs for more healthy and satisfying cuisine before you head to the Ace.
This bohemian, eclectic resort has numerous attributes and a full calendar of activities including drumming circles, yoga, full moon parties, and chakra healings. These unique and energetic experiences vibrate amongst the mountains of the Coachella Valley and can be felt at the core. 
Start your esoteric journey with a 60-minute "Good Vibrations" treatment. Energy work such as meditation, Reiki, crystals and sound healing will be orchestrated into this physical, emotional and spiritual journey which you are sure to always remember.
Book an overnight stay at this retro, laid back, cool, chic destination and experience one of their festive events to complete a perfectly orchestrated spa hopping experience.