As part of our "Love Local" series, we'll be spotlighting some of the shops, restaurants, spas, attractions and businesses that give Greater Palm Springs its personality—the stories that capture not only our destination's unique set of experiences but also our hearts. Because to know them is to love them.
"There are so many different aspects of love in Greater Palm Springs. I love waking up and seeing the mountains and palm trees. I love the energy that's inspired by the landscape. ...And I love supporting all the local businesses here."
​For Ashley Skarin, owner of The Body Deli in Palm Desert, creating skincare just comes naturally. "I made my first soap experiments when I was around 13 years old," she says. "It was for a science fair project, testing out which blends of oils made the hardest bar of soap."
Now, the second-generation cosmetic chef helps run her family's business, which has been crafting small-batch body, hair and skincare products in the heart of Greater Palm Springs for over 20 years. It all began when Skarin's mother, who co-founded the company, wanted to find a solution to a skin issue she'd been having. After learning about the potential side effects people can experience from synthetic fragrances, dyes and preservatives, they decided to make their own products to help heal her skin.
"It worked, and it just kept growing from there," Skarin says, likening their business to a juice bar—only for your skin.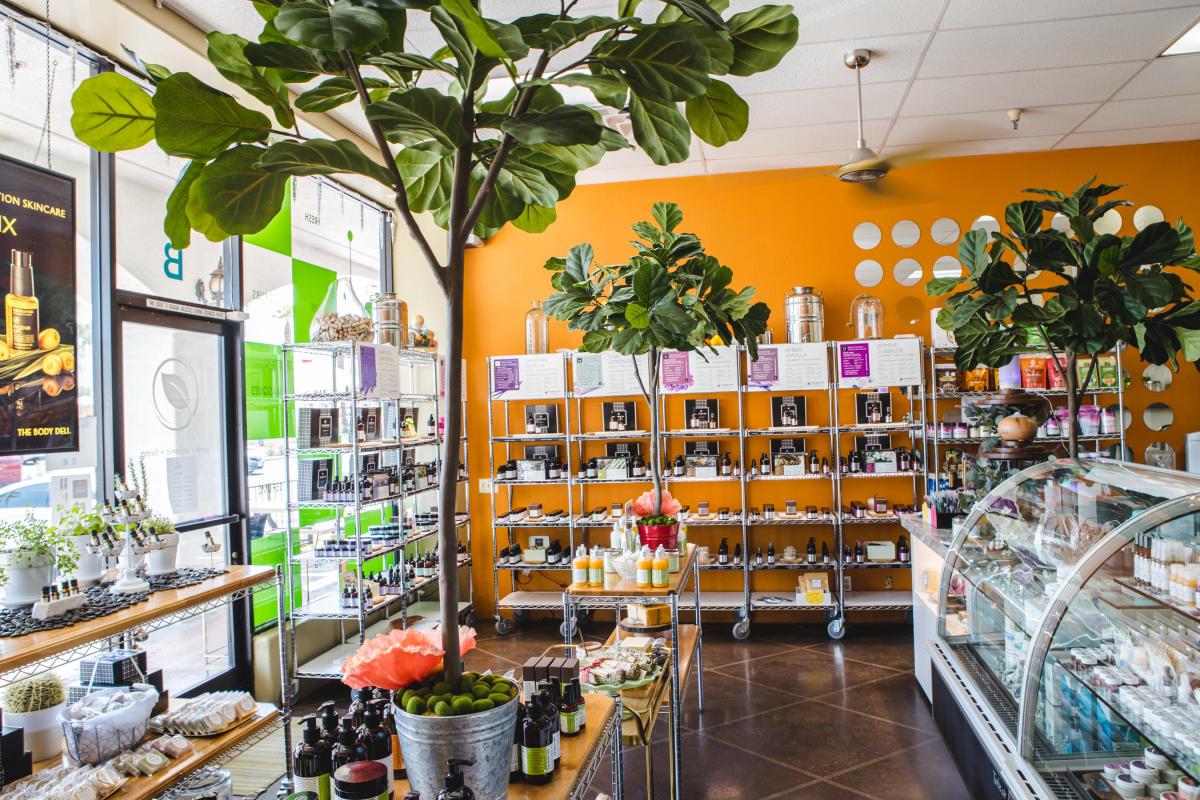 The Body Deli actually started in the kitchen (hence the "deli" part of the name) and pioneered the "raw beauty" industry, using organic superfoods such as blueberries, kale, cantaloupe, pink grapefruit and carrots to pack all of their products with pure, powerful micronutrients that nourish and transform the skin.
"What's unique about The Body Deli is that everything is really fresh," Skarin explains. "Most products that people buy at other stores have been made possibly a year or two before they reach the shelf. They're getting shipped in big containers, maybe stored in a warehouse at a really hot temperature. And because of all those factors they have to use a lot of preservatives."
Meanwhile, The Body Deli's cleansers, scrubs, serums, lotions and more are prepared daily in small batches and are preservative-free; some items, like the Cucumber Juice Elixir, even require refrigeration.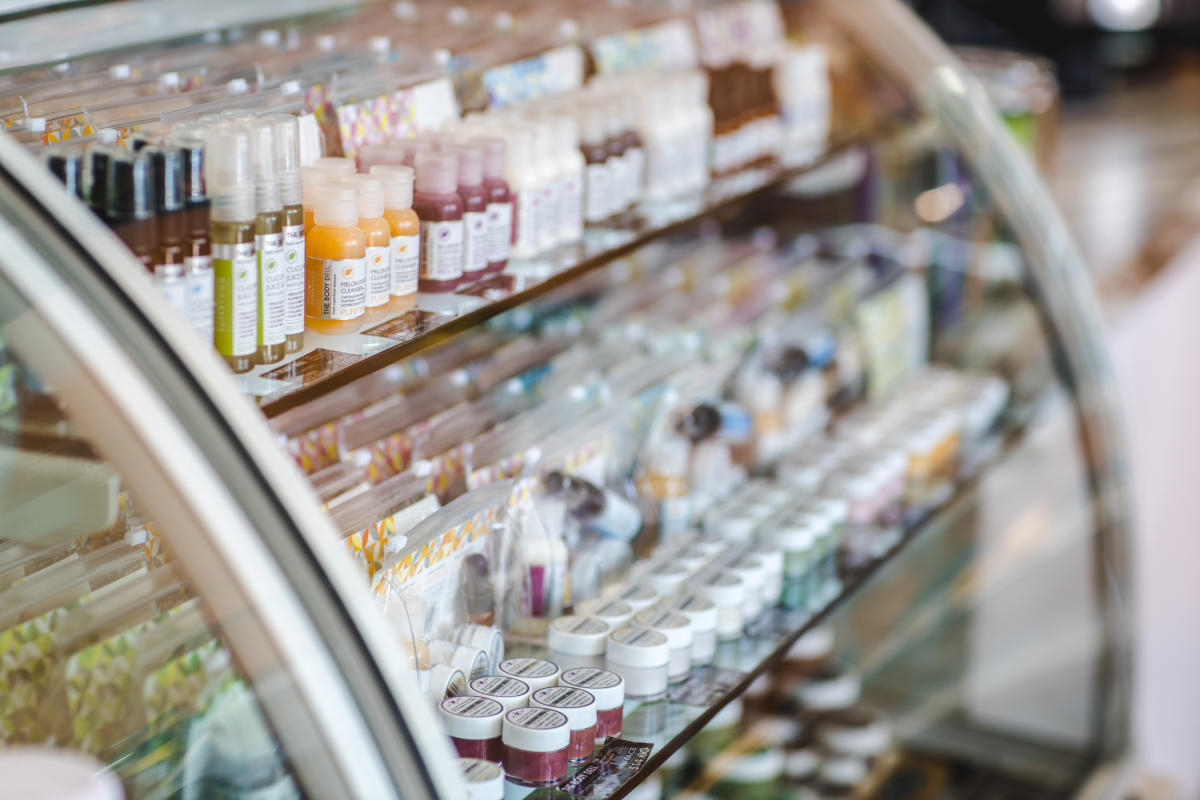 "It's more like grocery than typical skincare," she adds. "You want to use it up while it's fresh and alive, and you can smell and feel the quality."
Though she wears many hats, you'll often find Skarin helming the counter and assisting customers alongside her husband, Augusto. "We get lots of locals that we like to help," she says, "but many times people are visiting from out of state and they fall in love with the products."
Her favorite item? It's hard to choose, but she always recommends the Palm Springs Spa Collection for visitors who want to take a piece of Greater Palm Springs home with them. The line was specifically created to encapsulate the desert's vibe, incorporating locally grown citrus and dates (which, she adds, are full of antioxidant value and not only good to eat but also good for your skin).
They've also launched a new Pure Therapeutic Essential Oil Collection, sourcing only the finest sustainable plant extracts from around the world to create their own unique blends, and developed a hand sanitizer line during the pandemic, using organic alcohol and pure essential oils like lavender, lemongrass and mint. "We actually gave the hand sanitizer away as a gift with purchase and donated to local hospitals and the sheriff's department," she says. "Just a little something to keep people healthy and let them know we're here and supporting them."
73910 Highway 111, Suite B & 73560 El Paseo, Suite B, Palm Desert, CA, 760-340-3731 & 760-836-9106