There is no shortage of shops, dining and entertainment to be found in Greater Palm Springs. This Southern California oasis is equipped with so many activities to ensure that you have an unforgettable stay. Many of these locations also provide accessibility, ensuring that visitors can fully enjoy the natural beauty and one-of-a-kind attractions. Here is a roundup of amazing Greater Palm Springs activities that provide accessibility and meet ADA requirements for guests.
The Living Desert Zoo & Gardens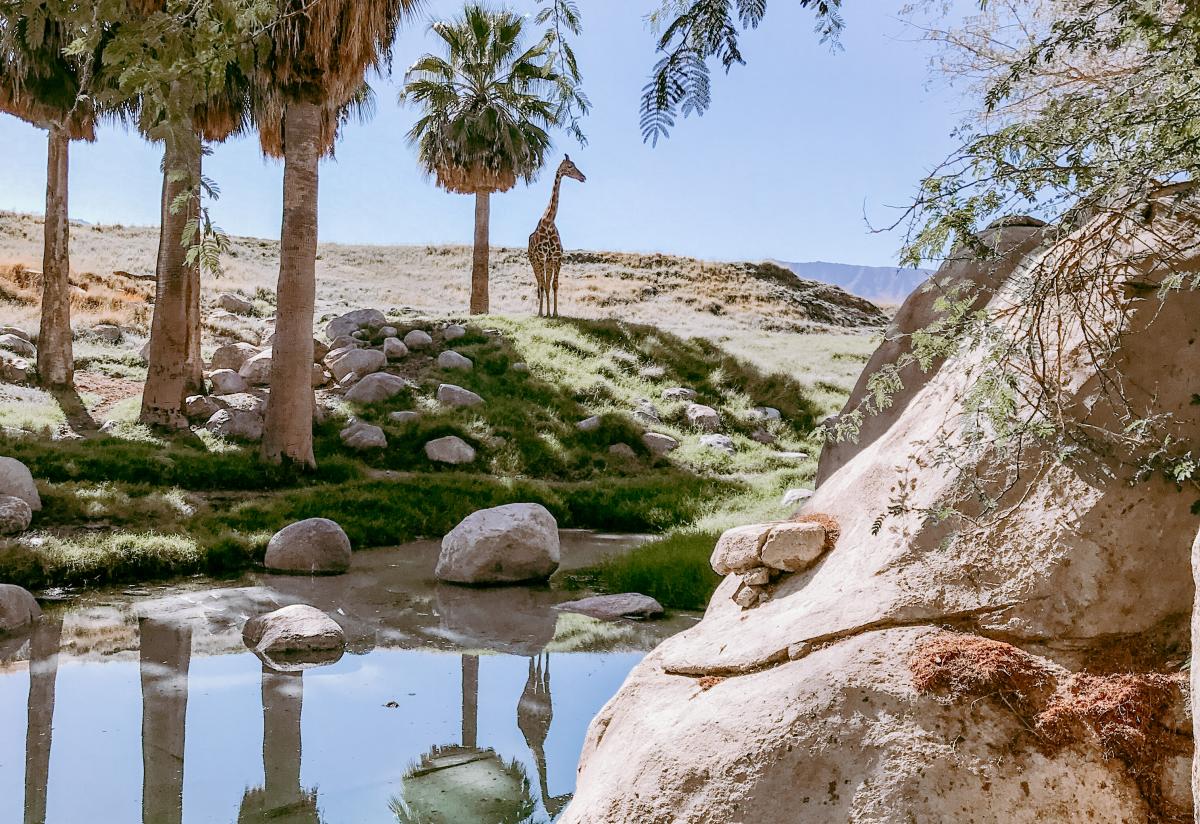 The Living Desert is home to over 500 animals representing over 150 species, ranging from rhinos and giraffes to naked mole rats and snakes. For guests with sensory processing needs, sensory bags containing special KultureCity VIP badges, fidget tools, noise-canceling headphones, and other resources are available for checkout. These sensory bags come at no cost and only require leaving an ID at the admissions windows or guest services Office located at the entrance.
The zoo also offers an Assistive Listening Device that can aid hearing. If a hearing-impaired guest is accompanied and needs assistance from an aid, the aid is offered a complimentary daytime admission ticket. Monoculars are offered to aid sight-impaired guests. If an aid is needed to assist, the aid will receive a complimentary daytime pass into the park. 
The Living Desert has wide, paved pathways for guests with mobile needs, making exploring accessible for strollers and wheelchairs. Child strollers, wheelchairs, and electric scooters are available for rental at the park entrance. The Living Desert welcomes all well-behaved service dogs, if there are additional questions or concerns about other service animals, please view their Service Animal Policy. For more information on accessibility at The Living Desert, visit here. 
Palm Springs Aerial Tramway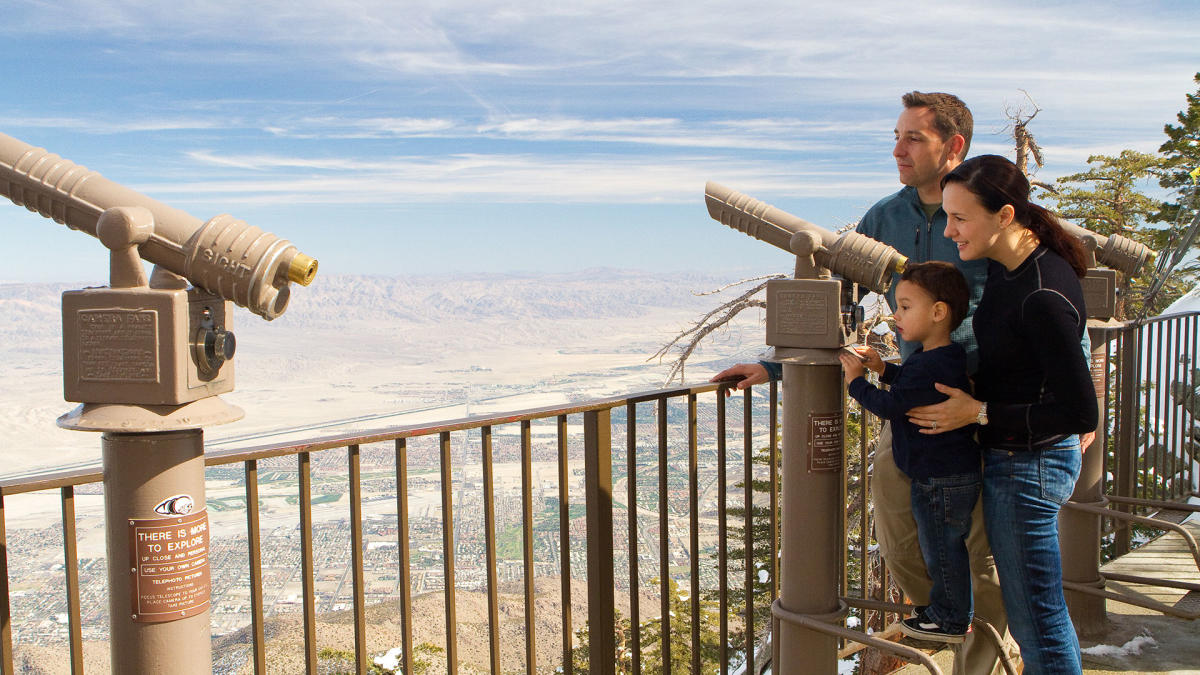 The Palm Springs Aerial Tramway is a breathtaking experience that showcases the beautiful views of Greater Palm Springs. Guests ascend two and a half miles up Mount San Jacinto in the world's largest rotating tramcar. The Valley Station, located at the bottom, the tram car, and the Mountain Station, located on the mountain, are all fully wheelchair accessible and ADA compliant. For more information on accessibility at Palm Springs Aerial Tramway, visit here.
Palm Springs Art Museum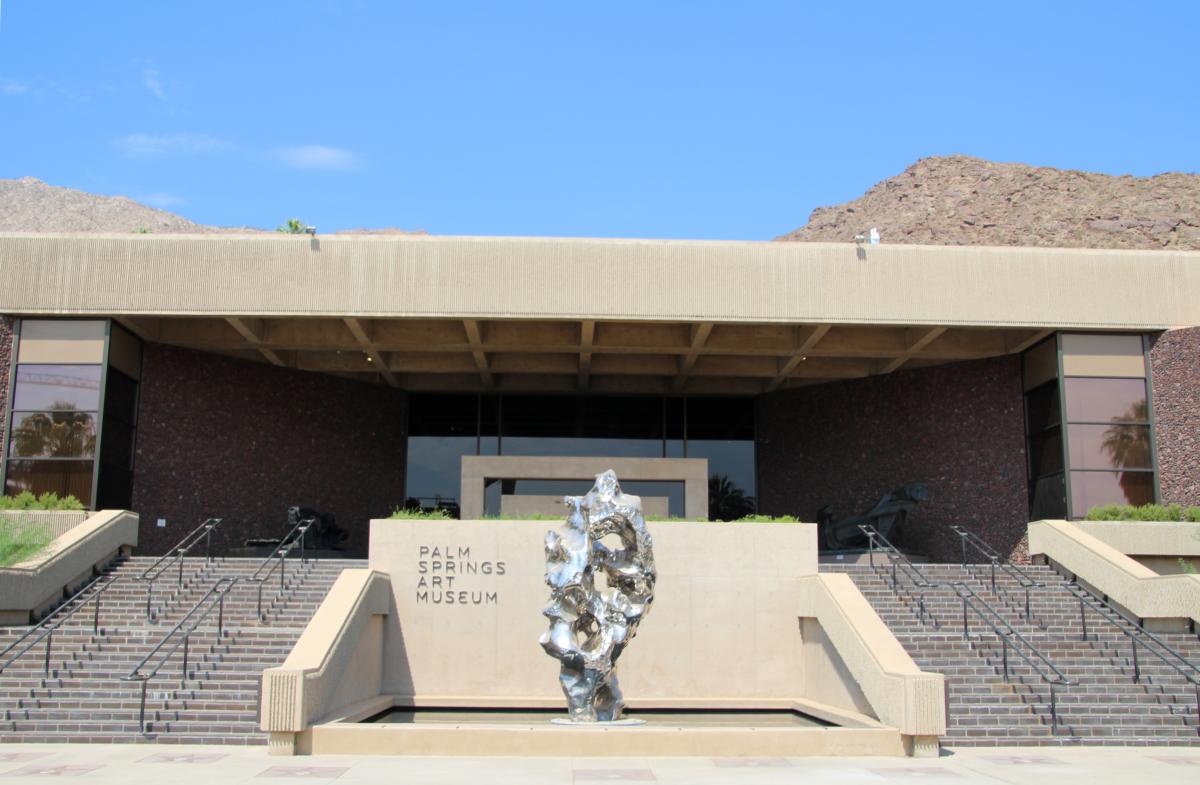 The Palm Springs Art Museum houses authentic works of art that span decades and mediums–a place that everyone can enjoy. To make sure that all guests have the best experience viewing the structures, paintings, and videos, the Palm Springs Art Museum has committed to being as accessible as possible. 
Anyone who requires a sign language interpreter for effective communication to participate in a program, service, or activity can organize those accommodations at the museum. All videos with audio in permanent and temporary exhibitions will also have closed captioning, open captioning, or an accompanying transcript will be available upon request from the admissions desk. Some special exhibitions that provide audio tours will have accompanying transcripts available upon request from the admission team.
All exhibits at the Palm Springs Art Museum are wheelchair accessible with standard wheelchairs being available at no charge; they are available upon request at security. Visitors who require assistive animals, such as guide dogs, are also welcome to bring them to the museum. For more information on accessibility at Palm Springs Art Museum, visit here.
Palm Springs Air Museum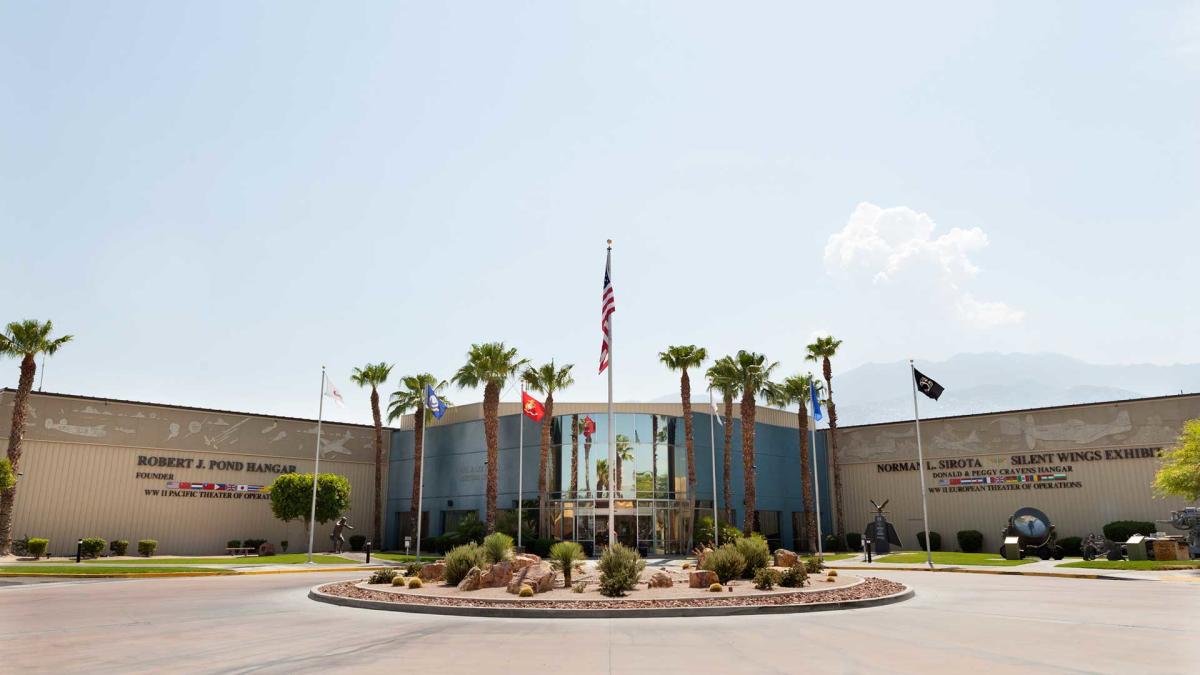 Visiting the Palm Springs Air Museum is like traveling back in time with the assortment of vintage aircraft and memorabilia covering the grounds. This museum is dedicated not only to honoring the veterans but also to educating the youth about the sacrifices made on their behalf.
To make this experience accessible, they host handicapped accessible youth tour groups guided through the museum on an exciting journey through the history, science, and technology that make up the museum's aircraft. Pre-arranged group tours are accommodated with handicapped accessibility any day of the week between the hours of 10 a.m. and 3 p.m. These tours are guided by knowledgeable docents, many of whom are veterans and former pilots who conduct fully escorted tours through all four of the hangars discussing the history and individual backgrounds of each of the aircraft. To find out more information about Palm Springs Air Museum's accessibility, visit here.
Indian Canyons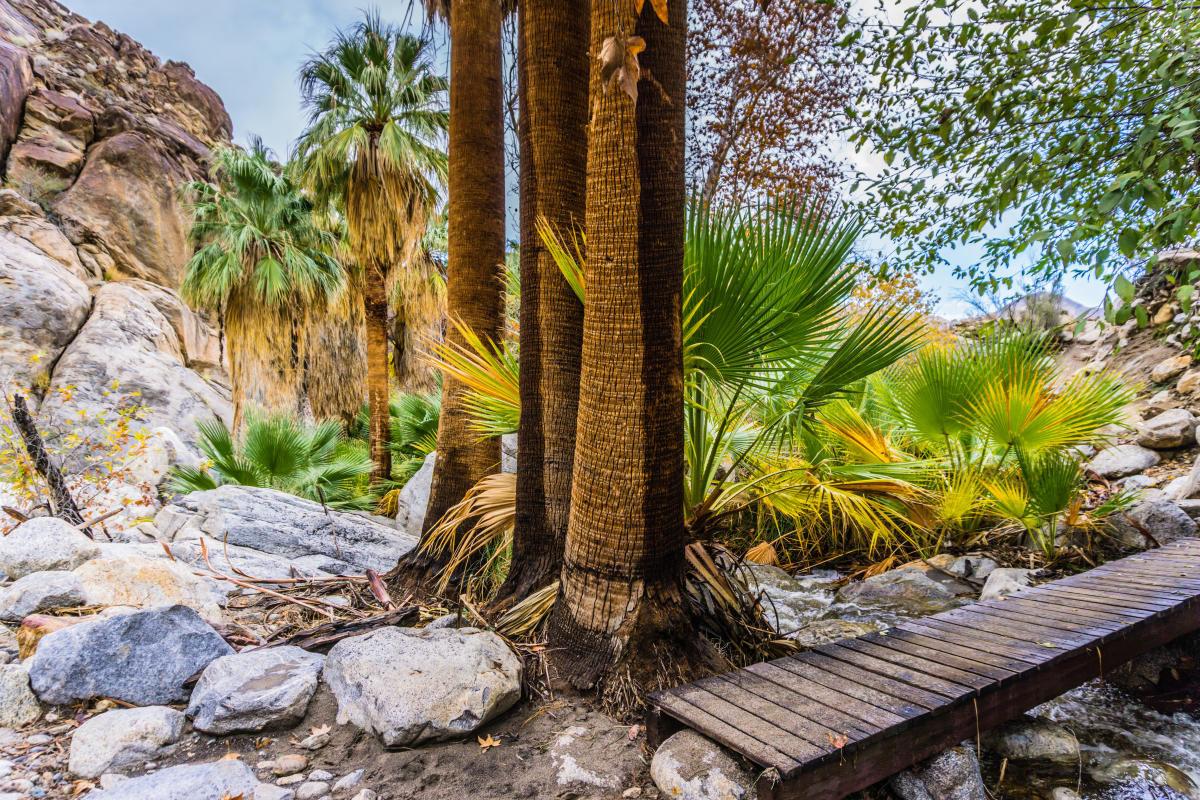 The Indian Canyons trailheads let visitors immerse themselves within the natural landscape of Greater Palm Springs. There are many different hiking trails to choose from with varying degrees of difficulty. Specialized handicapped accessible routes can be found at the Indian Canyons' Murray Canyon and Andreas Canyon Trailheads. While the other trails may be less developed with dirt instead of being treated with gravel, these routes are far less strenuous and feature nice palm groves, picnic tables, and a peaceful stream running right through the trail. This ensures that most visitors will be able to easily make it through and be able to enjoy a picnic under the palms. For more information on hiking trails and accessibility, visit here.