This is a guest post from Thoughtful Misfit.
While Joshua Tree may be best known for its signature trees, stunning national park, sunsets and natural landscape, it also has a thriving community in and around it chock full of culture. From art galleries and local boutiques to famous music venues and wellness retreats, this small, special place and the surrounding towns attract adventurers, creatives, and out-of-the-box thinkers.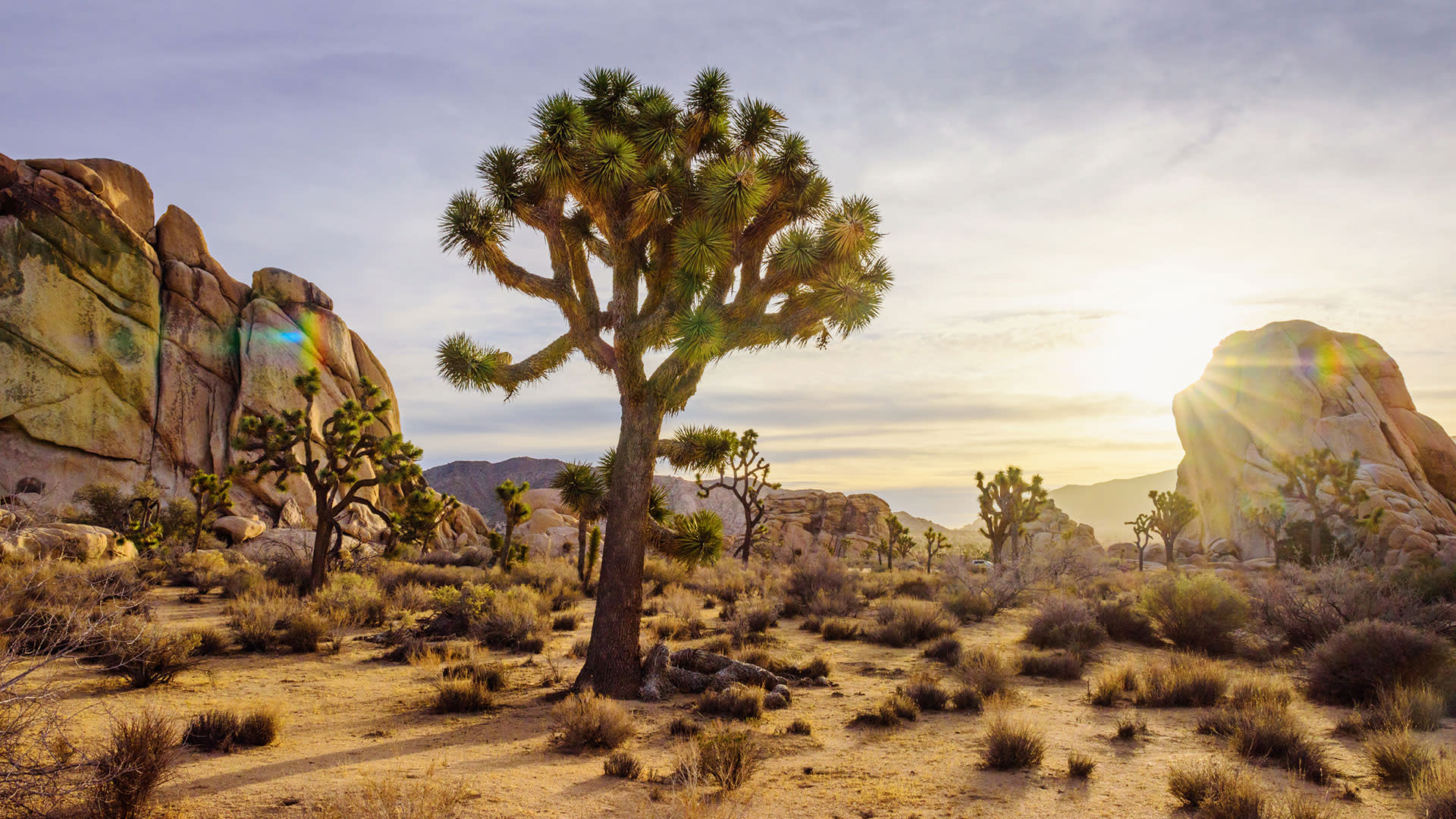 But what many may not know is that Joshua Tree is also a hotspot for foodies. From sustainably sourced saloons to picturesque cafés, here's a highlight of some of the best places to eat in Joshua Tree.
Joshua Tree Saloon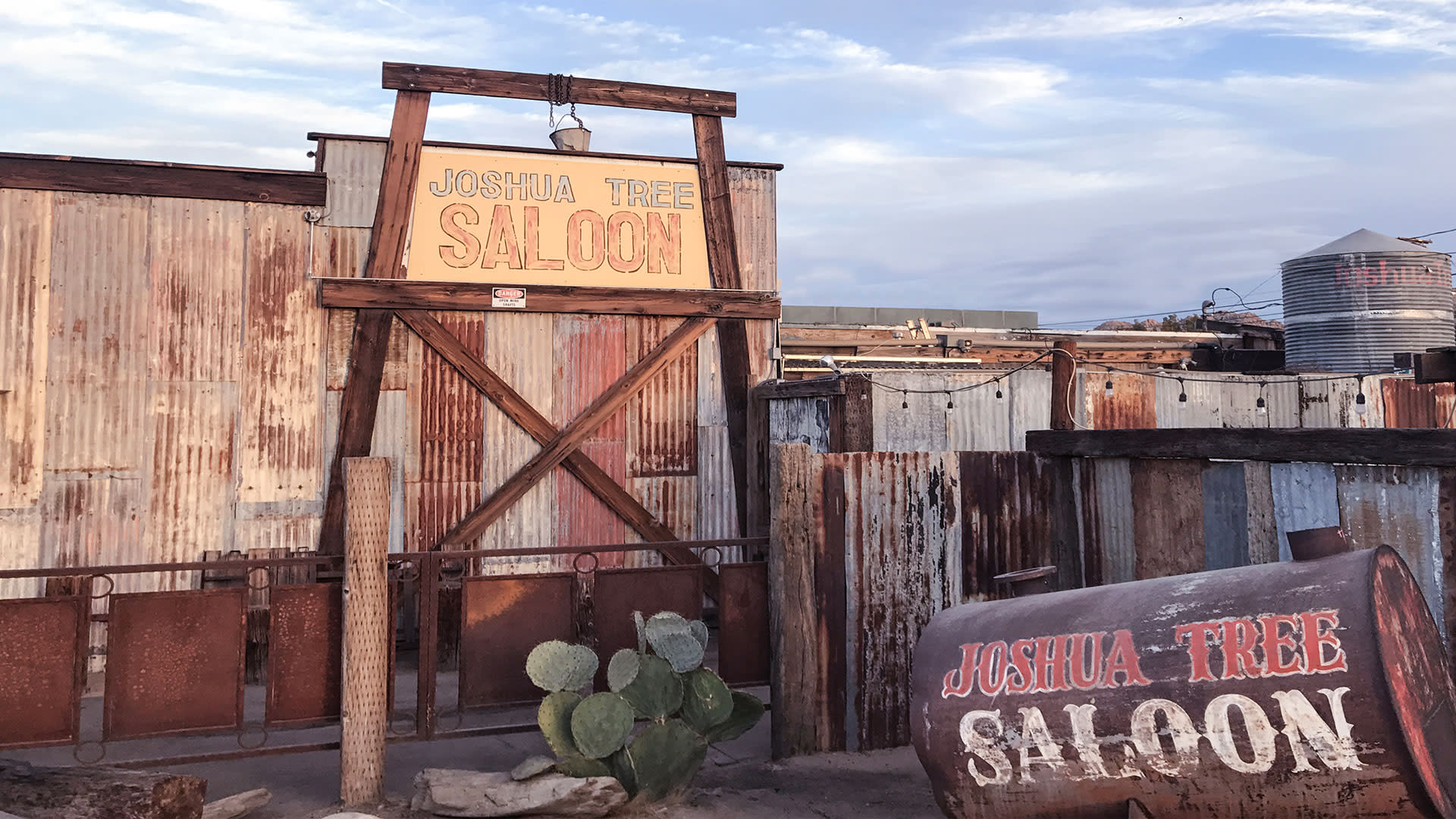 Walking into Joshua Tree Saloon will feel a little like walking into the start of a bar brawl in a Wild West movie. But that's about as rugged as it will get. From the super friendly waitstaff to the unbelievably delicious menu (all their beef is grass fed by the way), this is a fun place to go at night for live music and a meal - but make sure to go early as by 8 pm, the place can get packed. Plus, their breakfast menu is delicious, varied, and cheap. Top picks include their award-winning Fish Tacos, Jalapeño Poppers, and Ahi Poké, and pretty much any of their burgers.
The Natural Sisters Cafe
If you're a vegetarian, vegan, or just like to eat healthily, The Natural Sisters Cafe is ideal for breakfast or lunch. All organic and near the park entrance, this is a great place to pick up lunch or grab a smoothie before heading into the park. Highlights include home-brewed Kombucha and Vegan Carrot Cake, but Natural Sisters also offers unique specials that they change on a regular basis which are definitely worth checking out.
Crossroads Cafe
A place well-known to locals and frequented by visitors sits in the middle of downtown Joshua Tree. Crossroads Cafe gives the ambiance of the desert lifestyle mixed with a welcoming vibe that makes it feel like you are eating a home cooked meal. Some of their most popular items come from their breakfast menu, like the Xroads Omelet and the Biker Scramble served with their home-fried potatoes. Find vegetarian and vegan options, head over and enjoy their delightful menu! 
La Copine
A true gem in the desert and seemingly in the middle of nowhere, La Copine is a hip, unexpected New American restaurant with an incredible menu and equally impressive decor. A hot spot for everyone from locals to the LA crowd, the menu has its staples, but swaps out fresh additions regularly and is perfect for a small or large appetite. Highlights include the Duck-Chicken Mousse, Blackened Green Beans, and the Biggie Shorty, but the menu is generally foolproof - the odds are in your favor for leaving the table fully satisfied.
Sam's Indian Food
A hole-in-the-wall spot that's loved by the locals, Sam's Indian Food has a loyal stream of customers and will impress even the most discerning foodie. While the traditional Indian fare is a steady favorite, their Indian-style pizza and range of pasta dishes offer a unique twist that is sure to satiate.
Frontier Cafe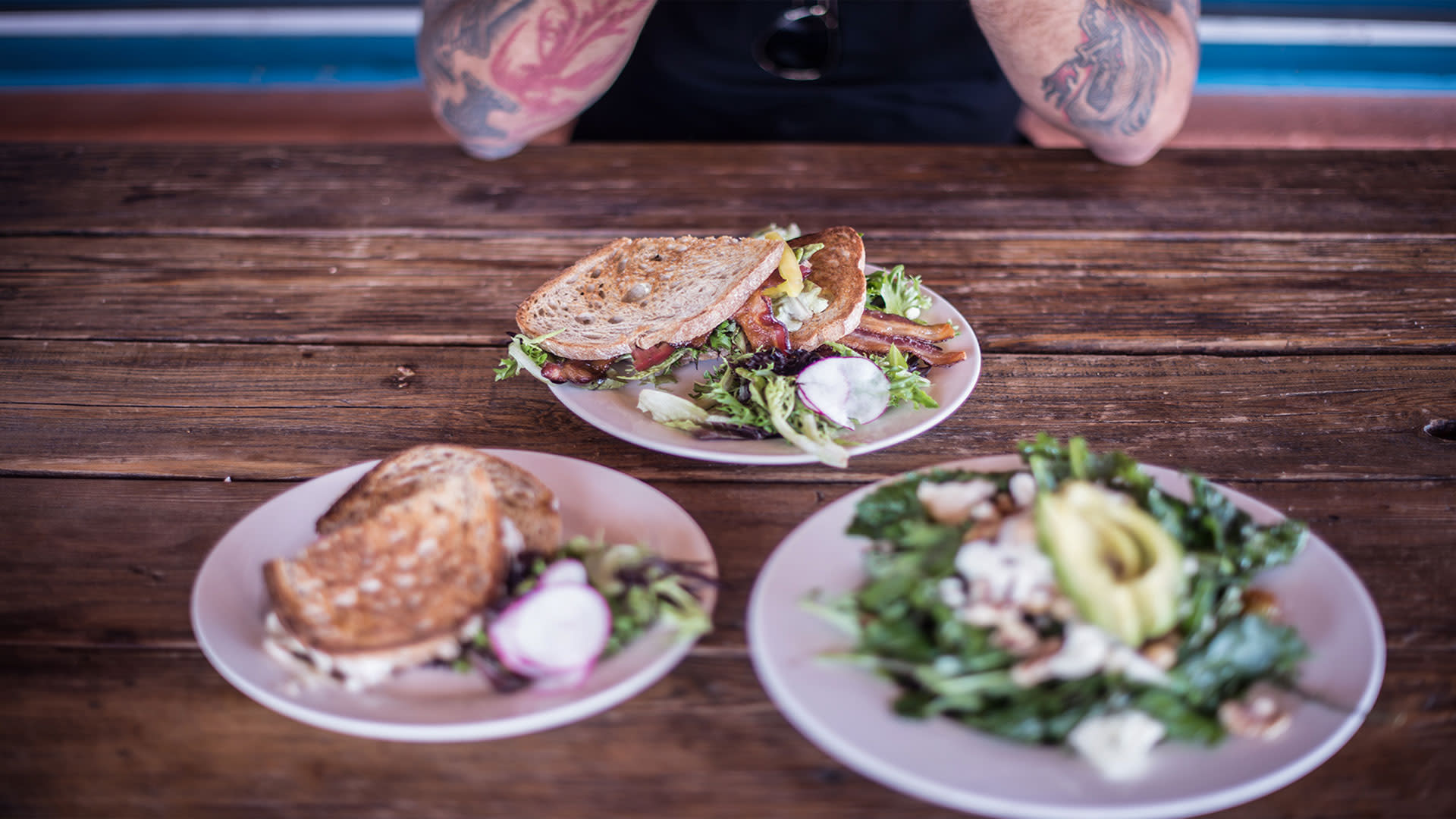 The perfect stop for on your way in or out of Joshua Tree, Frontier Cafe in Yucca Valley offers fresh and healthy breakfast and lunch options that taste just as good as they are good for you. The atmosphere is casual and comfortable with rustic cafe tables on one side and a charming lounge area with couches, books, an extensive record collection and player, and a coffee table on the other. You can also expect to catch live music here quite often.
Breakfast highlights include the Breakfast BLT or the Breakfast salad depending on mood, and lunch highlights include the Tuna Melt or the Kale Chopped salad. And while this is mainly a breakfast and lunch spot, the kitchen often stays open till 6 pm.
Yucca Valley Outpost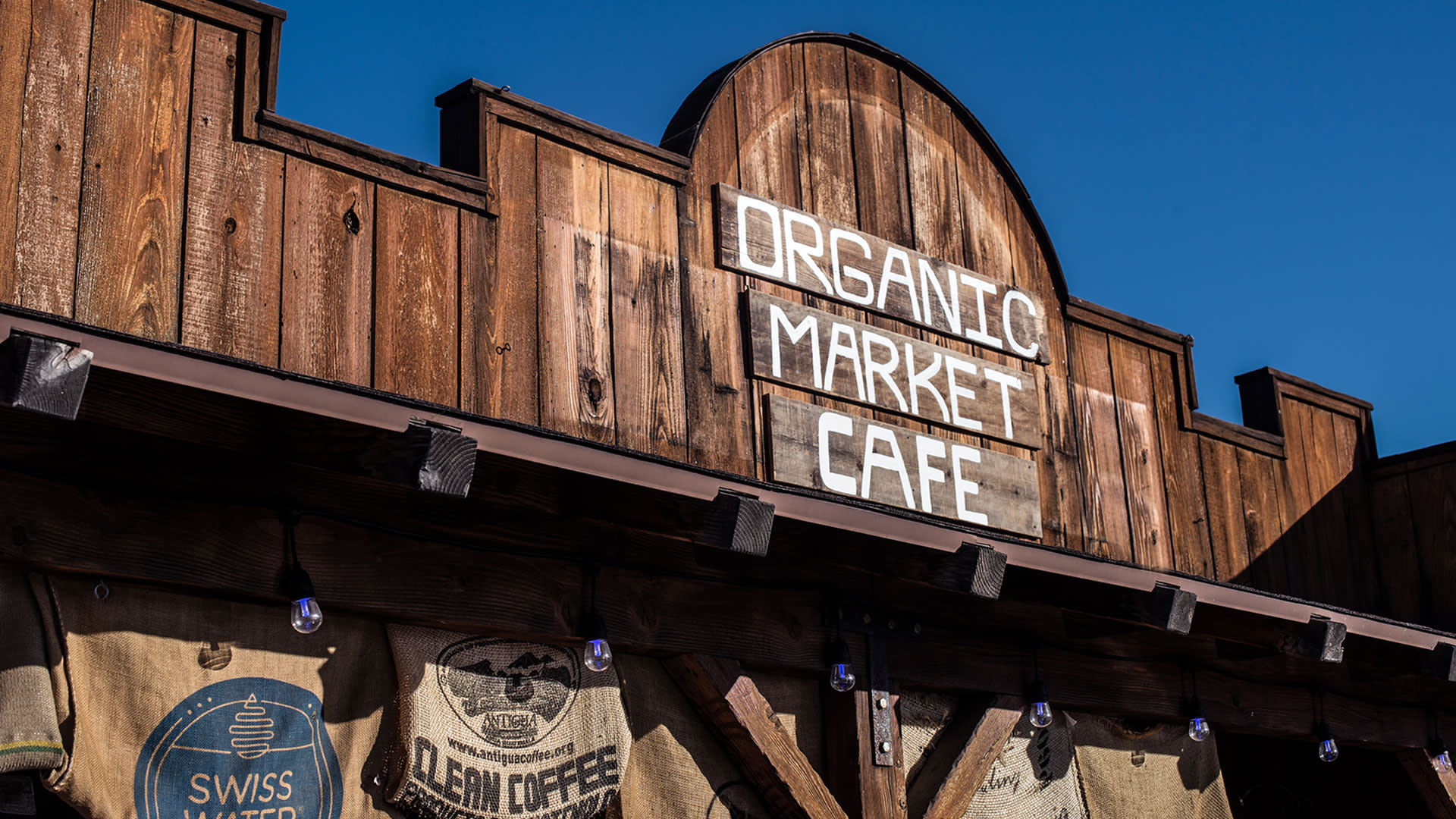 One of the newest additions to the high desert, Yucca Valley Outpost offers up freshly baked pastries and clean, organic coffee. The pastries are baked daily and are mostly vegan, but even a red-blooded meat eater would find them delicious. A must try is their organic Cascara, which is made from the sun-dried skins of the coffee bean. While you're there, be sure to ask about their club memberships, which include special dinners and brunches.
The Jelly Donut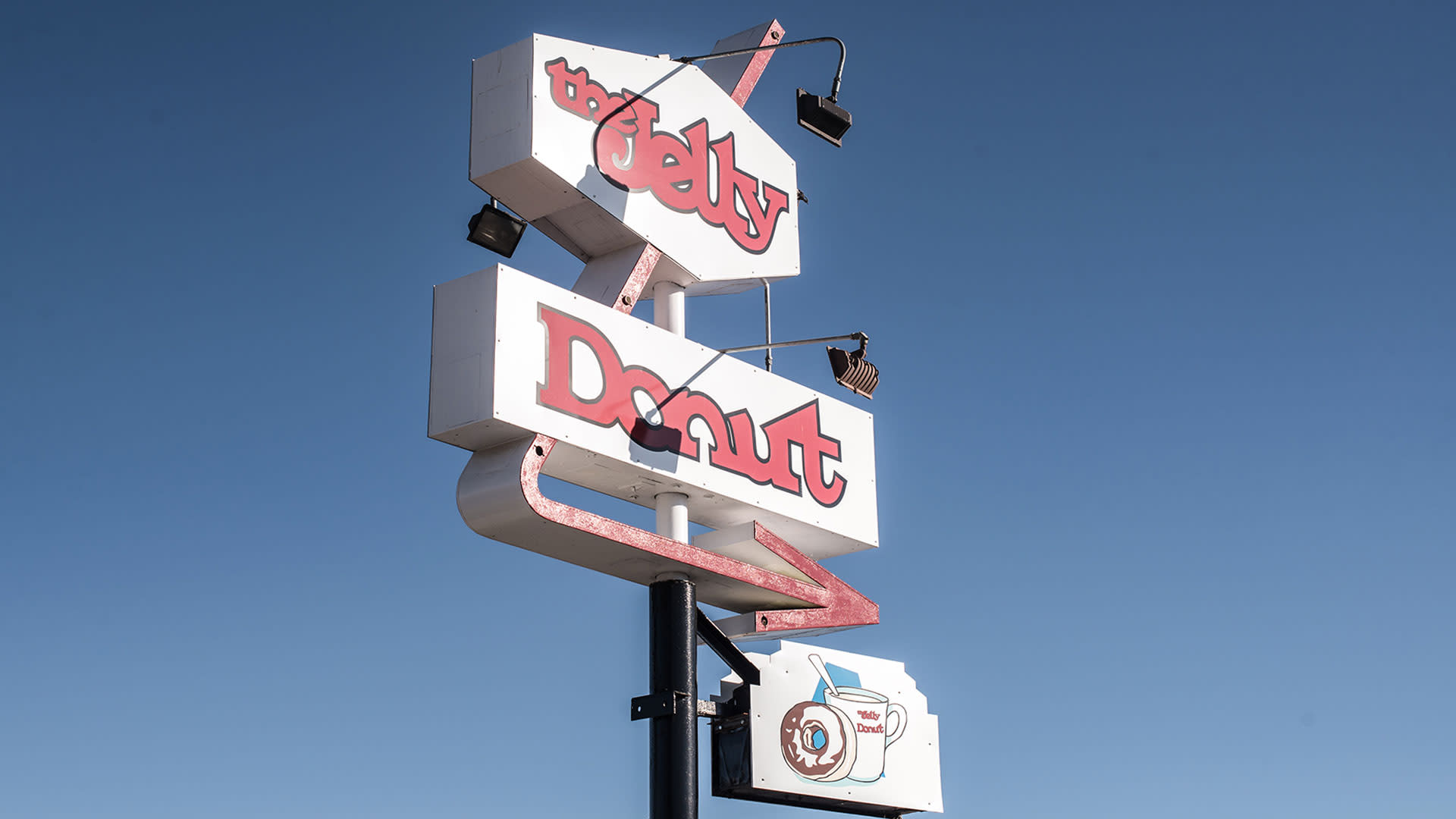 From the Americana classic sign to their fresh-baked donuts, The Jelly Donut is a long-standing high desert fixture and the ultimate spot for getting your sugar fix. Donuts are baked fresh every morning and often in the afternoon as well. Pro tip: ask which trays are the newest ones out of the oven for the freshest donut you may ever sink your teeth into.
With nearly 800,000 acres of mystical beauty, Joshua Tree National Park is...
Read More