We've all got that one car we lust after; the dream-mobile that we covet for that 'someday' in the distant future. Why wait? You can try out your dream car while visiting Greater Palm Springs by renting unique, vintage, photo-worthy, and luxury automobiles from local rental agencies.

Enterprise is known as one of the largest rental companies out there, and while many of us might pick up a basic sedan or SUV, Enterprise has a long list of luxury cars available for rent through its Exotic Car Collection in Cathedral City.
Fancy steering yourself around the Coachella Valley in a Lamborghini Huracan? Perhaps you'd prefer a Maserati Ghibli, Jaguar F-Type or a Chevrolet Corvette Stingray? Those are just a sampling of the vehicles available for rent by the day or the week.
Make amazing memories by driving yourself up to the scenic viewpoint on Highway 74 and snapping some great photos. Of course, you can also cruise around the city looking at midcentury modern homes and buildings, then take a great shot of your fabulous luxury automobile parked at the curb for an Instagram photo that will make all your friends back home jealous.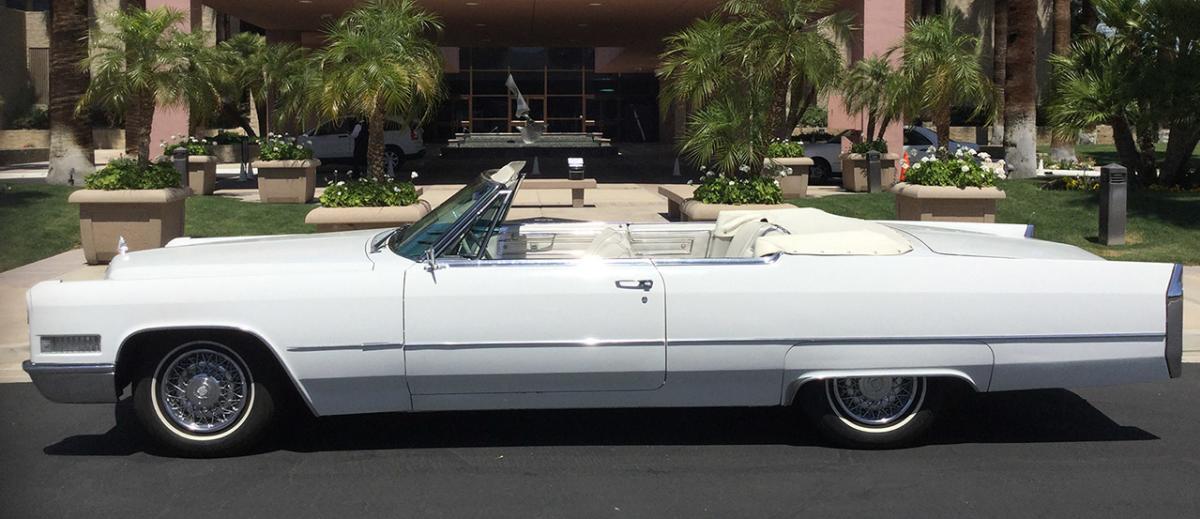 How would you like to tool around town in a 1966 Cadillac DeVille Coupe? Maybe a vintage Lincoln is more your speed?
Palm Springs Classic Cars rents vintage automobiles out by the hour, so if you want something for a quick photo opportunity, a special event like a marriage proposal, or you want to had out on a day trip to Joshua Tree National Park, you can motor in style with one of these vintage beauties.

If you're looking to add the thrill of being behind the wheel of a high-performance car to your stay in Greater Palm Springs, you can find plenty to entice you here.
From exotic sports cars to luxury sedans and SUVs, the 800ExotiCar Collection has a wide variety of exotic and premium luxury vehicles. Depending on whether you want a car to help celebrate a special occasion, or you just want to have a bit of fun over the weekend, you can find what you're looking for—plus some surprising offerings.
Experience a Ferrari, Lamborghini, Rolls-Royce, or many other top of the line cars. These exquisite vehicles are available for pick-up or door-to-door delivery.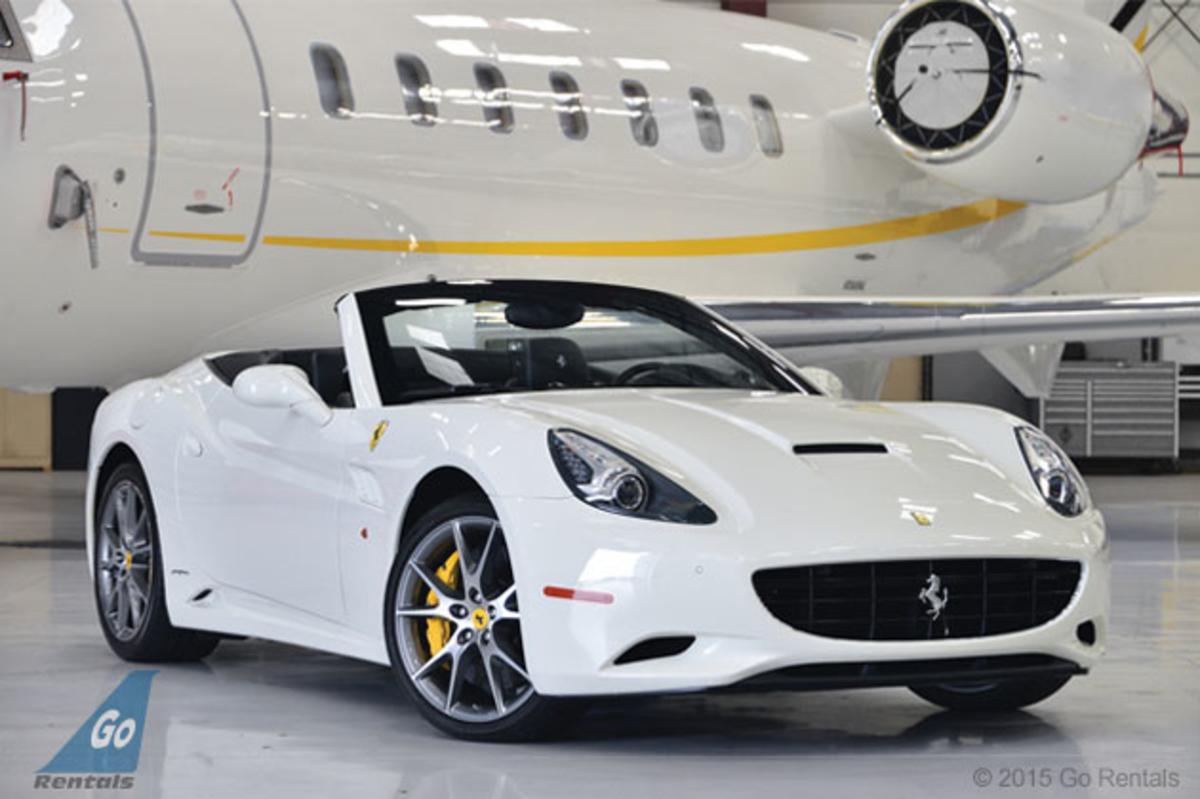 You can pick up your luxury car from one of Go Rentals' Greater Palm Springs locations, or they'll deliver it to one of the area's resorts for you.
Choose from dozens of high-end automobiles like the Ferrari California, Mercedes G-Wagon, Bentley GTC or Bentaga and many more. Go Rentals recommends you call for current availability.
This Lomita, California-based rental agency will deliver a fabulous ride directly to you at the Palm Springs International Airport when you arrive. Load up your luggage, and pull away in style! They even offer after-hours delivery of vehicles, meaning that no matter how late your flight gets in, you can still have luxury wheels waiting for you.
Plus you can choose from one-way rentals across California and Nevada or complete your trip where you picked up. The company has an Aston Martin V8, the BMW 650 convertible, plus a Ferrari 360 Spider and Jaguar's XKR convertible, just to name a few.
Piloting one of these fine cars out to the Salton Sea, Borrego Springs, or just driving around Greater Palm Springs you'll be guaranteed to be the center of attention.
This car rental boasts concierge service that saves you time; when you arrive at Palm Springs International Airport, you'll be greeted by someone with your last name on a sign. They'll escort you to your waiting luxury car at the curb and send you on your way. When your rental is finished, they'll pick you up curbside too, right at the departures area.
With numerous Mercedes sedans, plus BMWs and Jaguars, you can find something to make your visit to Greater Palm Springs amazing.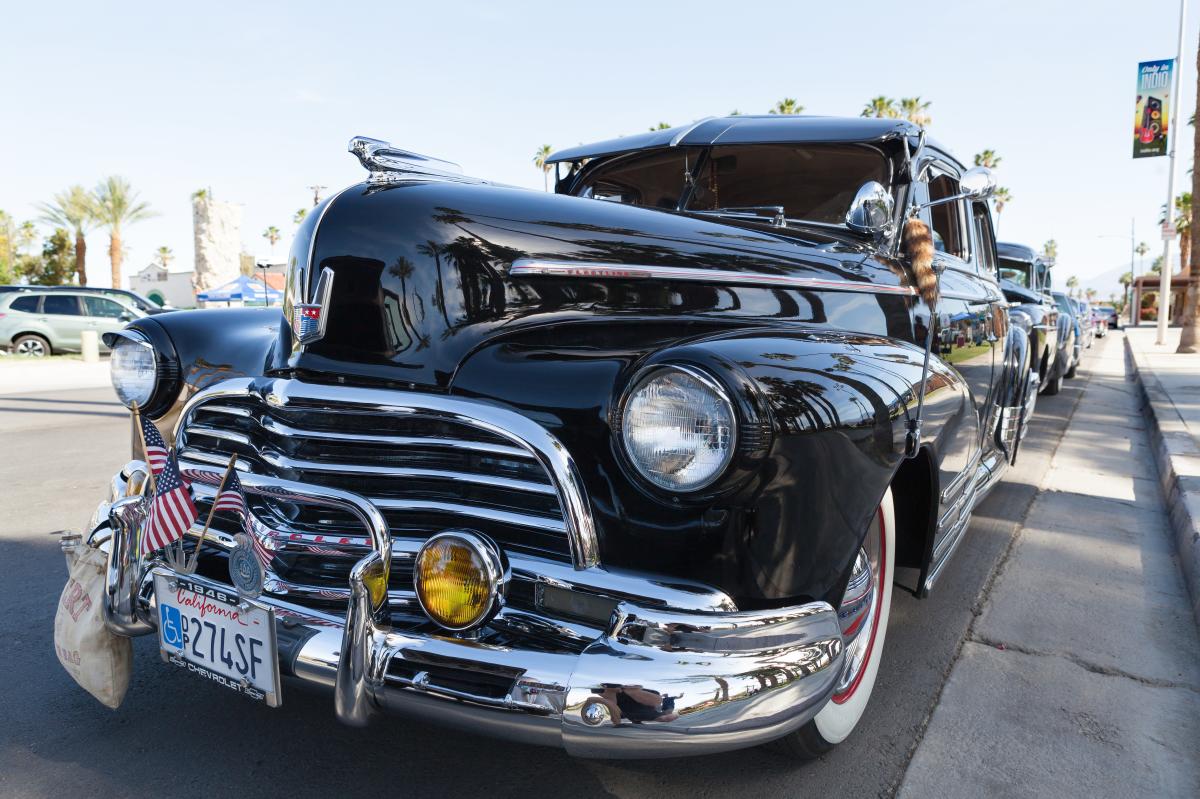 Whether you want a vintage or classic car or something luxurious or even ultra rare, there are plenty of places in Greater Palm Springs that can get you driving in style. If you're looking for more things to do during your visit to the oasis, make sure to check out our full events calendar in Greater Palm Springs.