It's time to start planning for Modernism Week 2019! The event schedule is now live and tickets are officially on sale at ModernismWeek.com. Wondering what to see and do? We have you covered!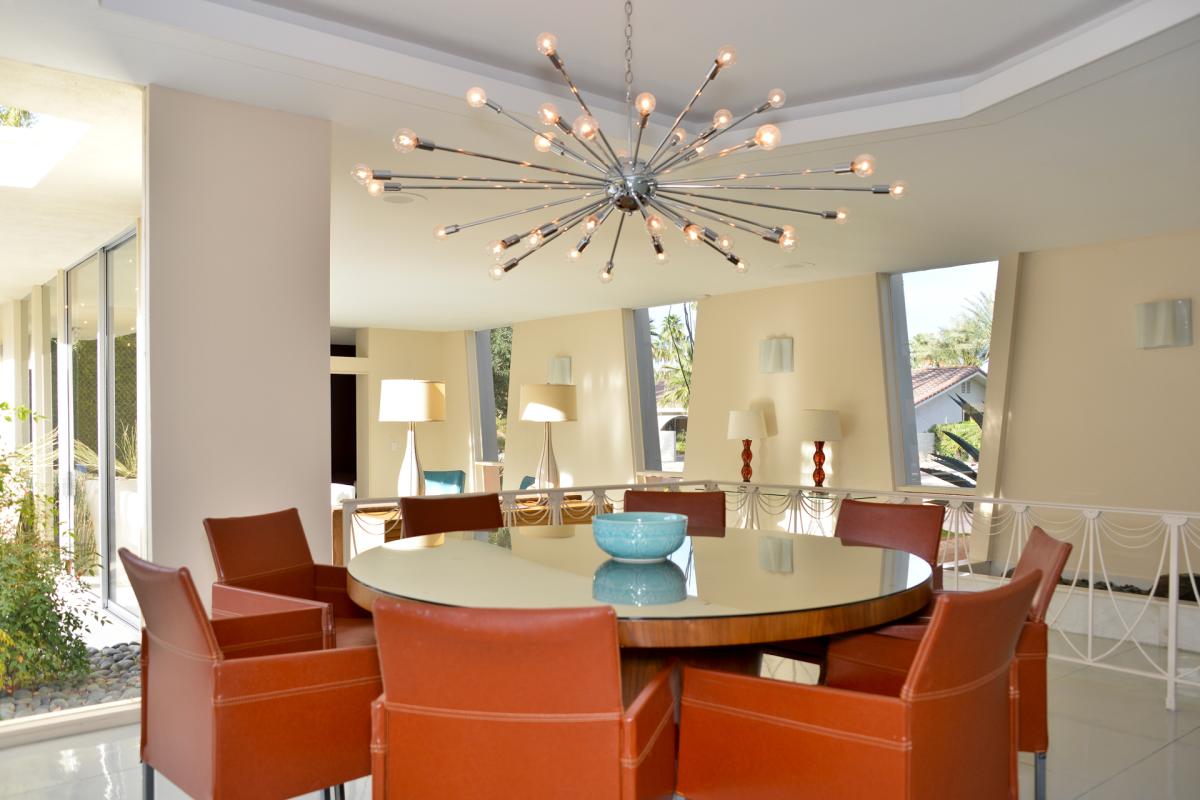 Modernism Week's 14th annual signature event will be held February 14-24, 2019, featuring midcentury modern architecture, interior, and landscape design, art and vintage culture. Events include exterior and interior home tours, walking and bike tours, double-decker bus tours, educational lectures and presentations, garden tours, film screenings, expert panels, a classic car show, nightly parties, dinners and more.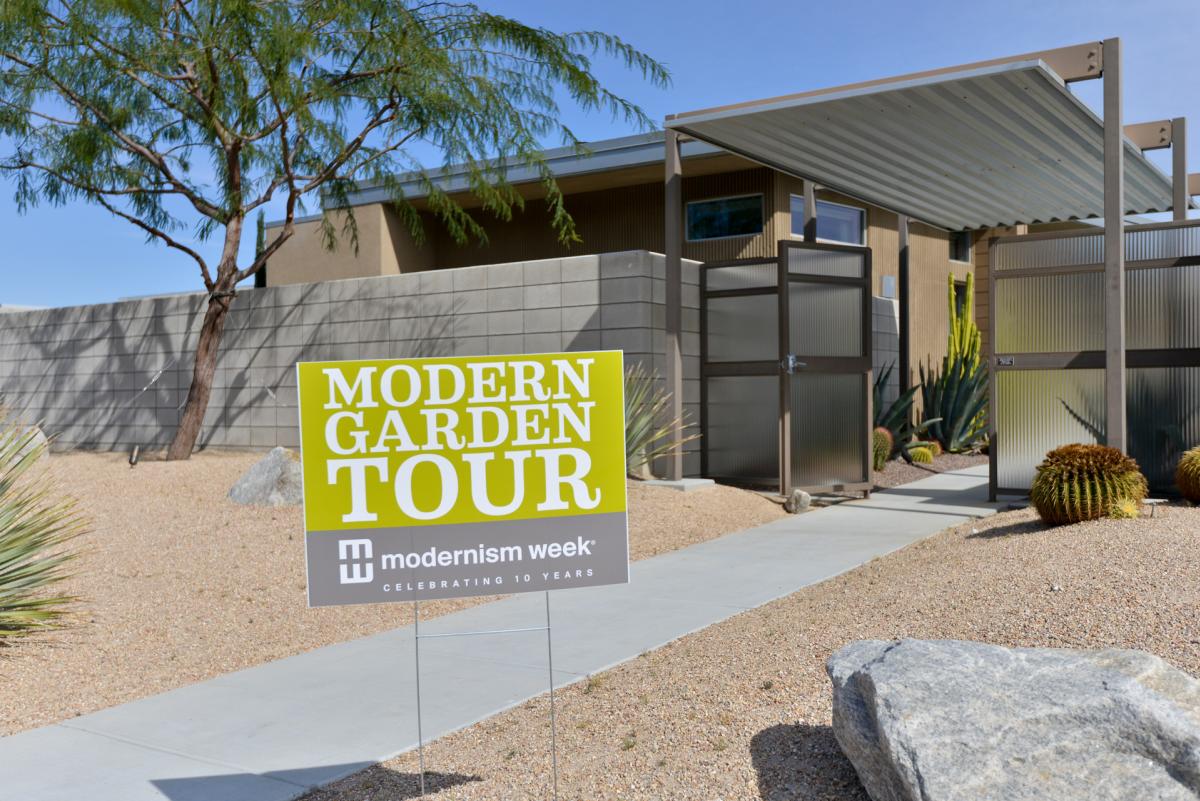 New for 2019
Architect Moshe Safdie, CC, FAIA, will present the 2019 keynote presentation on February 16 at the Annenberg Theater at Palm Springs Art Museum. Safdie has designed a number of significant buildings, including the Skirball Cultural Center in Los Angeles, the Marina Bay Sands Integrated Resort in Singapore (recently showcased in the film "Crazy Rich Asians") and the Habitat '67 at the World Exhibition Expo in Montreal.
The Modernism Week Opening Night Party falls on Valentine's Day this year and the "Modern Love" themed event will feature cocktails and dancing at the Indian Canyons Golf Resort Clubhouse.
The Modernism Week Show House: The Christopher Kennedy Compound will showcase a refurbished midcentury home in the Indian Canyons neighborhood of Palm Springs, with 12 leading interior designers undertaking the redesign. Tours of the home will be offered daily.
Four Modernism Week Featured Homes will also be available for tours throughout the event: "Green Gables," a 1958 home designed by Palmer & Krisel that has undergone a full renovation by H3K Design; "La Vie en Rose," a 1958 home in Vista Las Palmas that has been renovated by Christopher Kennedy; "Axiom Desert House," a 2,110-square-foot modern prefab by Turkel Design; and "Desert Eichler," a newly-built replica by KUD Properties of the original homes designed by Joseph Eichler, now modernized for today's standard of living.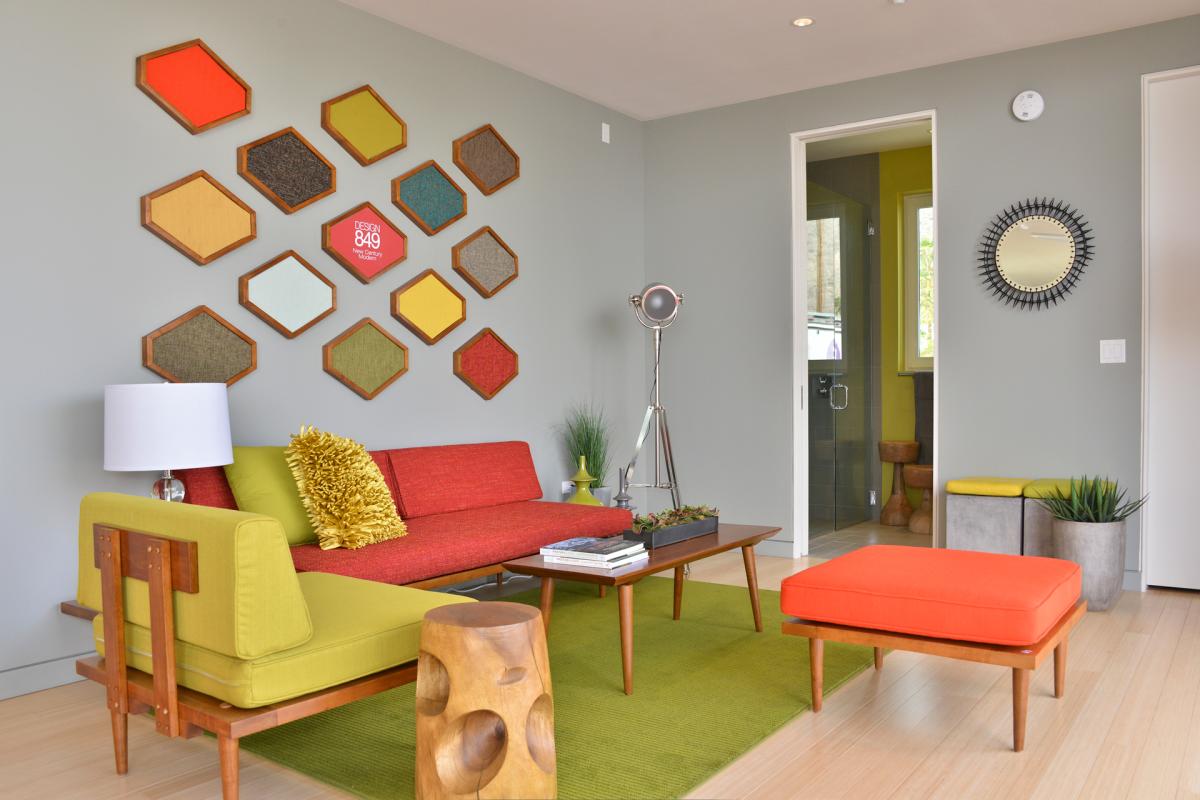 Modernism Week 2019 attendees will have the opportunity to attend a play by Tom Lazarus called "The Princes of Kings Road," which dramatizes a real late-life hospital room encounter between Richard Neutra and his fellow architectural titan Rudolph Schindler.
On February 15, Modernism Week will host a special dedication ceremony on the Palm Springs Walk of Stars for acclaimed interior designer Arthur Elrod (1924-1974). Elrod's former home will also be open for a home tour and evening cocktail party on Thursday, February 21 with special guest Nelda Linsk, an early client and life-long friend of Elrod's.
One of Albert Frey's most intact residential works, the Cree House in Cathedral City, has been meticulously preserved and restored to nearly its original 1955 condition. The home, never before seen by the public, will be available for daily tours during Modernism Week.
Other new events include "Midcentury Wine: California and France's Rivalry Wine Tasting;" "Everything You Don't Know about Modern California Architecture," presented by Alan Hess; a new Charles Phoenix presentation called "ALOHALAND;" and a party at the Lawrence Welk estate.
Popular Returning Events and Features
Modernism Week's CAMP ("Community and Meeting Place") will be the central hub for Modernism Week from February 15-24. Located across from the Palm Springs Art Museum in the future downtown Palm Springs public park space, CAMP will include an information desk, box office, a café by Cheeky's, the Modernism Week merchandise store by Destination PSP, a Ferguson Bath, Kitchen & Lighting Gallery immersive experience in partnership with JennAir and Brizo, designer lounges and a theater. The Dreamboats singing group will offer free daily performances at CAMP. Entrance into CAMP is free and open to the public.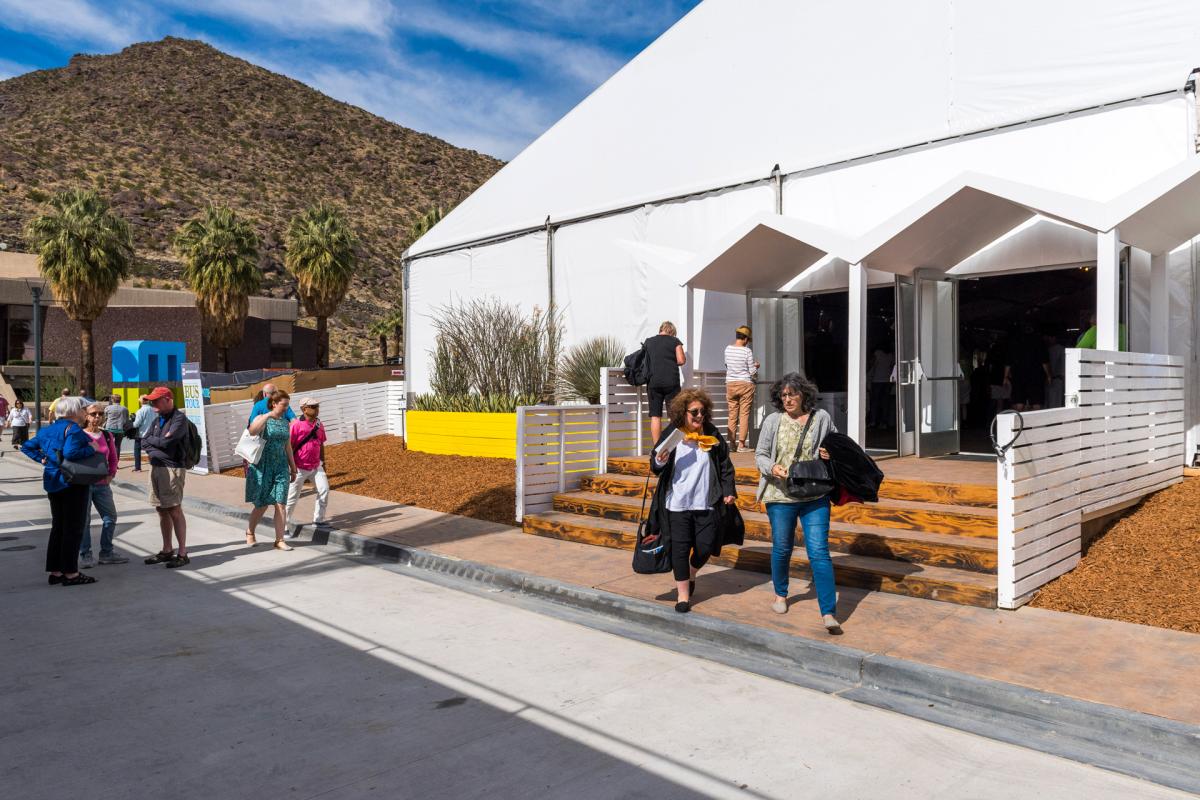 The 18th annual Modernism Show & Sale at the Palm Springs Convention Center (February 15-18) will showcase 85 national and international dealers offering furniture, decorative and fine arts representing design movements of the 20th century. The Modern Design Expo that adjoins the Show & Sale will feature cutting-edge modern design and technology.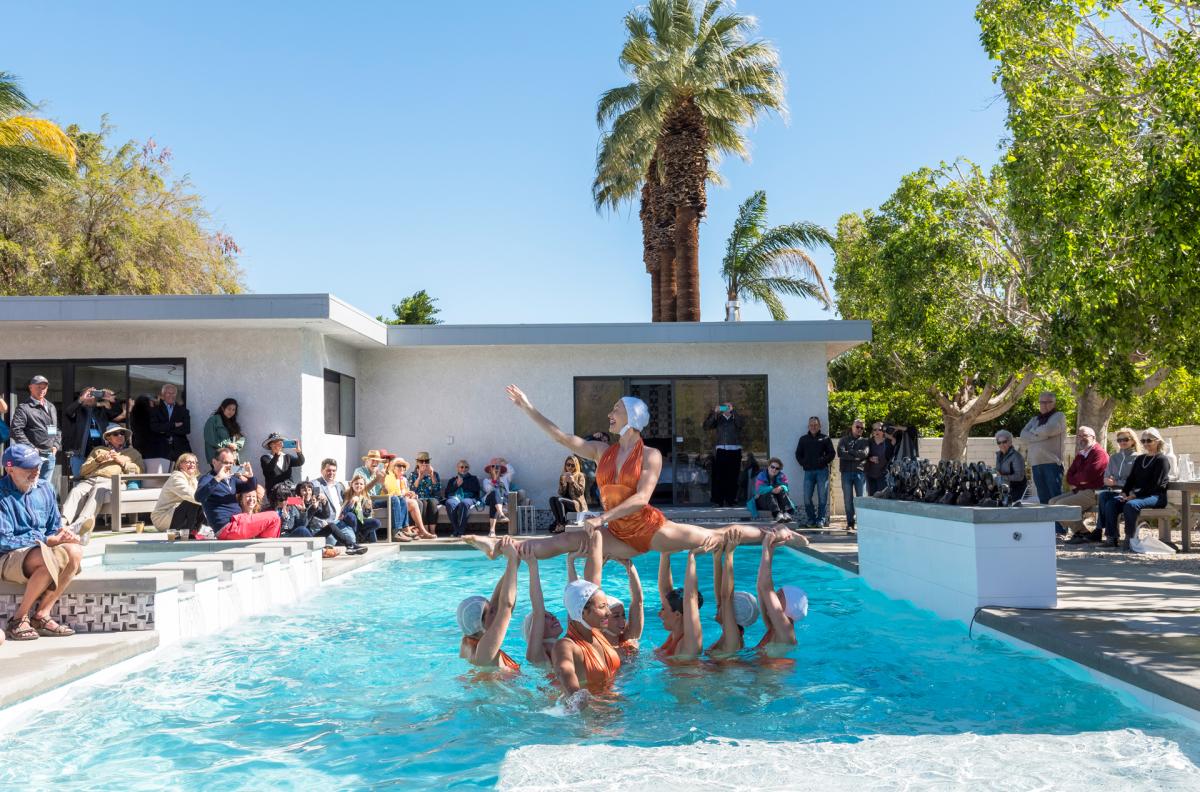 Some popular returning events include the Premier Double Decker Architectural Bus Tours; the Modernism Week Signature Home Tour; tours of Sunnylands; Illuminated Modern, a sunset architectural bus tour; Frey House II tours; performances at a local residence by the Aqualillies synchronized swimmers; tours of iconic homes throughout Greater Palm Springs, including the residence formerly owned by Frank Sinatra; and architectural walking tours specially curated for Modernism Week.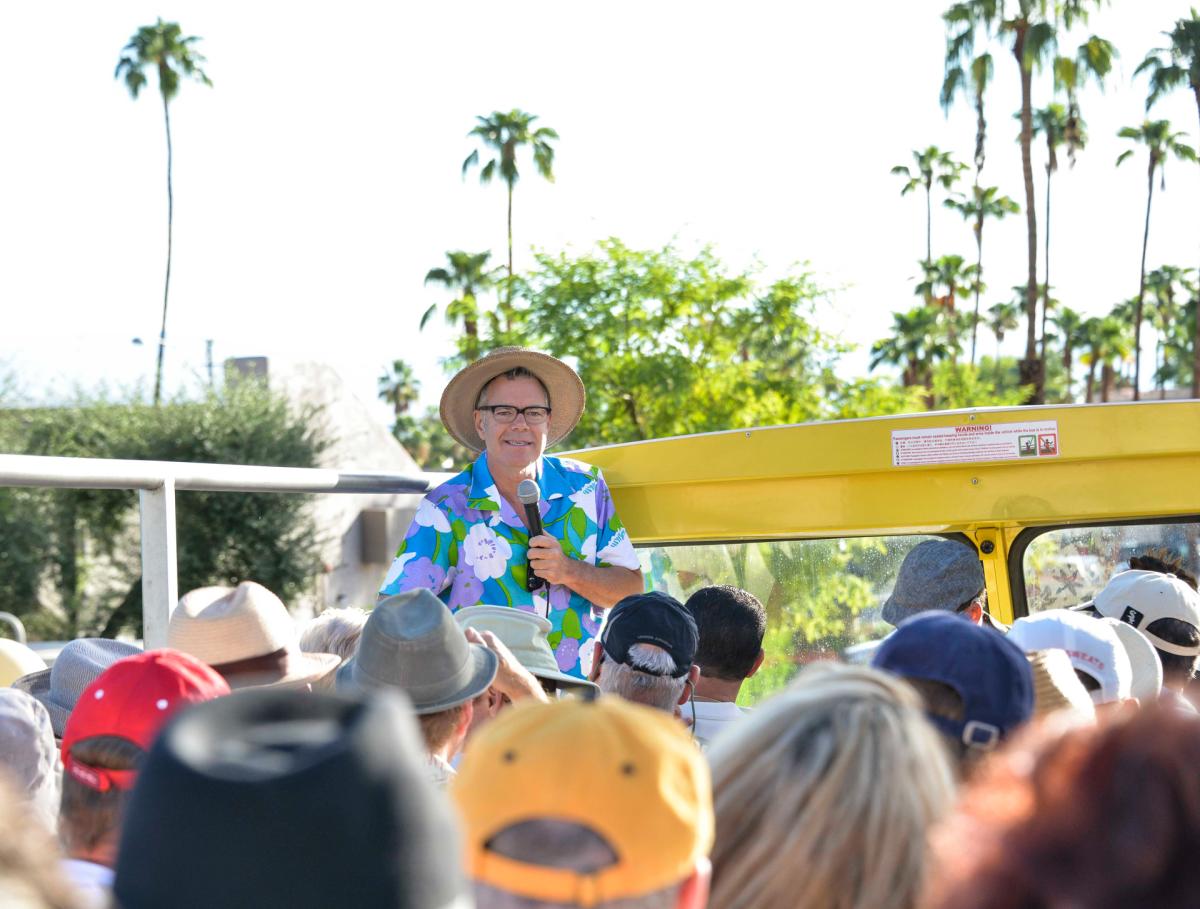 Start planning your Modernism Week 2019 itinerary now and then be sure to snag your event tickets starting at 12 p.m. PDT on November 1 – many events sell out quickly! Additional events will also be added on the first of each month leading up to the festival, so stay tuned for more details.
If you're looking for more happenings in the oasis, check out our full events calendar in Greater Palm Springs.
Images courtesy of Modernism Week / David Lee