After a month of virtual events in February, Modernism Week is ready for some socially distanced, in-person action. 
From April 8-18, Modernism Week returns with a diverse slate of programming that includes everything from a cocktail class and fashion show to designer home tours and a classic car show. 
The programming is limited, however, there is still plenty for the modernistas at heart to experience. So dust off your Pucci inspired caftan and grab that mask for a mid-century marathon of activities. 
Modernism Week is a popular event in our SoCal oasis, so the sooner you secure tickets - at www.modernismweek.com - the better.
To make it easy, here's our guide on how to make the most out of Modernism Week. 
What to expect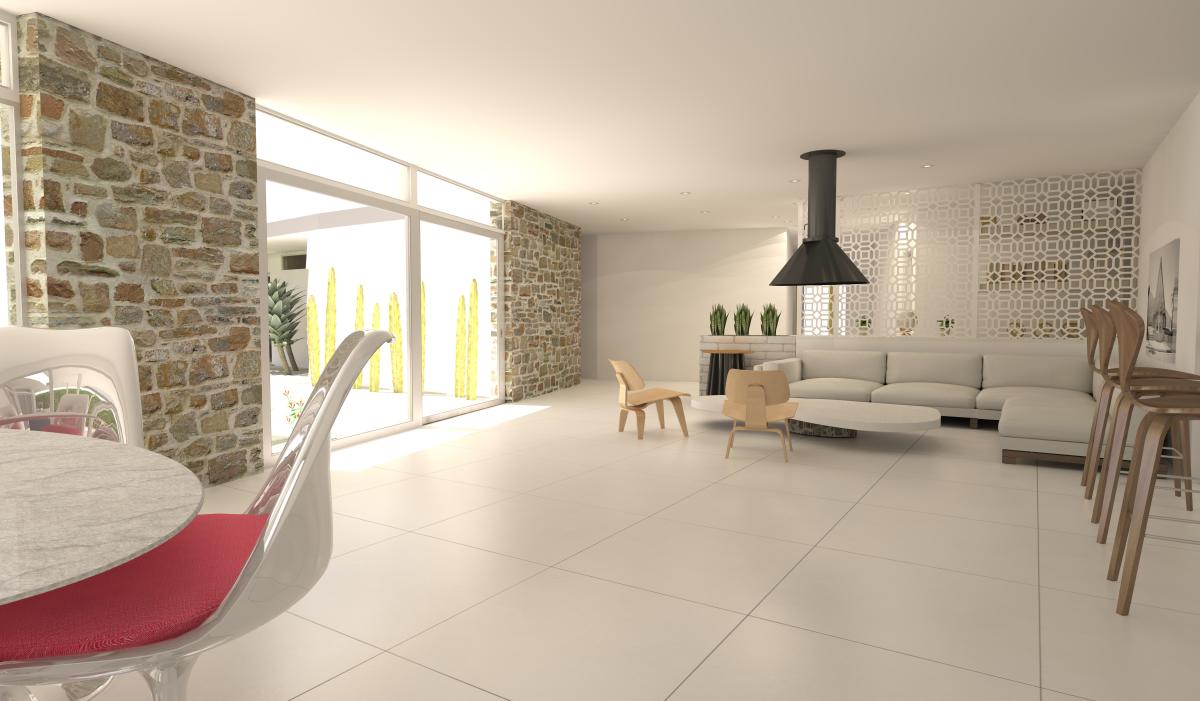 Organizers have touted safety precautions. All events are designed with safety in mind and all participants must adhere to CDC safety protocols. 
So expect to wear a mask, practice social distancing and use lots of hand sanitizer.  Many of the events are also taking temperatures as guests arrive. The two designers featured home tours, for example, allow a limited number of participants in each time slot to allow for plenty of room. 
Lots of mod fans use this opportunity to dress the part - so you're bound to see some fun retro fashion. Have fun and dress the part too if you fancy! 
What's New 
The great thing about Modernism Week is the variety of events. And with each iteration, there are new tours and experiences to be had. Here are a few:
"The Lazy Sunday Afternoon … High Desert Driving Tour" is a new event that will provide lots of spectacular scenery and unique architecture. The two-hour tour takes participants past all the high desert hot spots in Yucca Valley, Joshua Tree, Pioneertown and Pipes Canyon. It's self-guided, you do it all on your own, but there are still guidelines that need to be followed.
Design, dance and drama. You'll find all that, and more during the "Lines of Movement, Lines of Modernism: Butler-Jaffe House Tour." Guests will be treated to a 1971 architectural marvel alongside storytelling and song and dance performances. Light refreshments will be served. You can't beat that!
During the "Viva Las Vegas!" event, guests can sip on a "Sin City" cocktail and munch on popcorn as they are treated to vintage movie clips and slide shows of Las Vegas from the early 1900s through the 1970s. This is an outdoor event so guests are encouraged to bring their own chairs. 
Featured Home Tours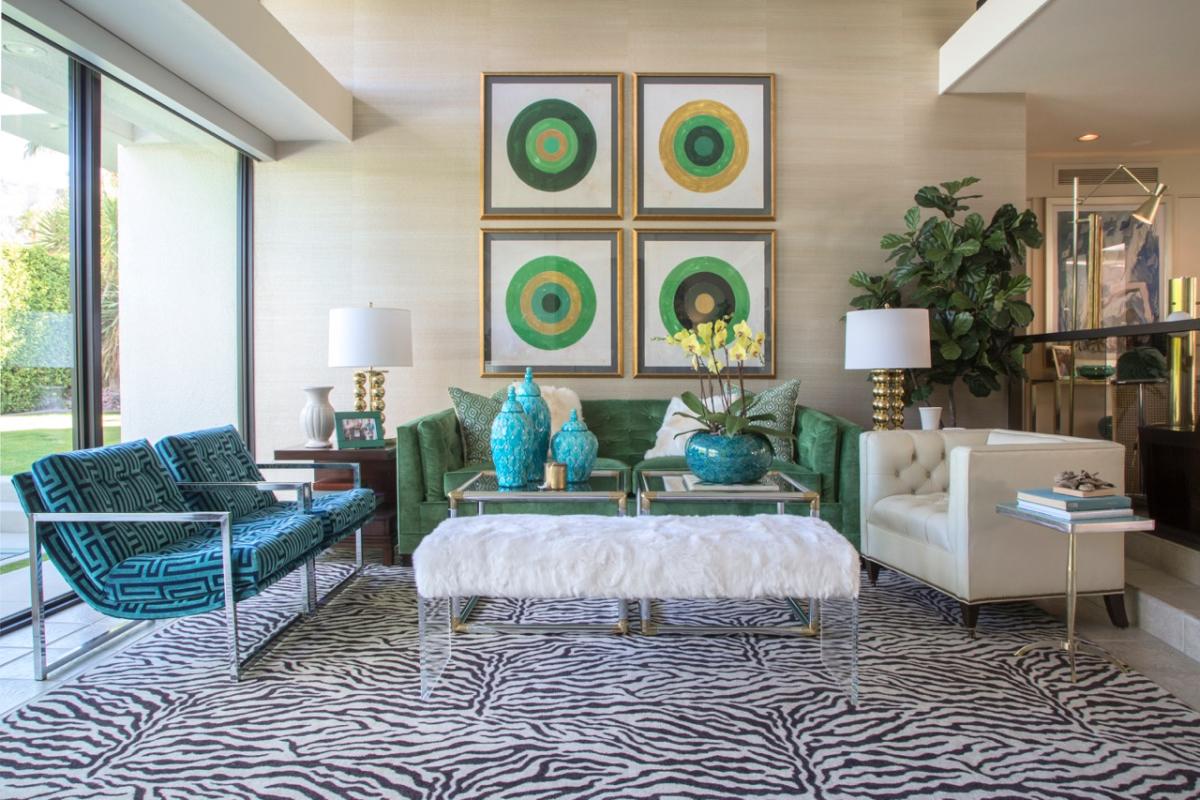 A cornerstone of Modernism Week is the unique tours that offer intimate inside looks at new and vintage homes. Guests can peruse dwellings that ooze midcentury vibes and feature modern architecture and covetable interior designs. 
The "Seventies Sackley" home tour features the 1975 Indian Canyons home in Palm Springs designed by architect Stan Sackley and recently updated by Grace Home Furnishings. 
Among its many flattering features, guests can stare in awe at the see-through fireplace and walls of glass.
The "Sunburst Palms" tour features a 1956 Lawrence Latham designed home in Palm Springs' Deepwell neighborhood. The bright and colorful home has been remodeled by H3K Design and is sure to provide endless inspiration for indoor and outdoor home projects. 
Quirky & Fun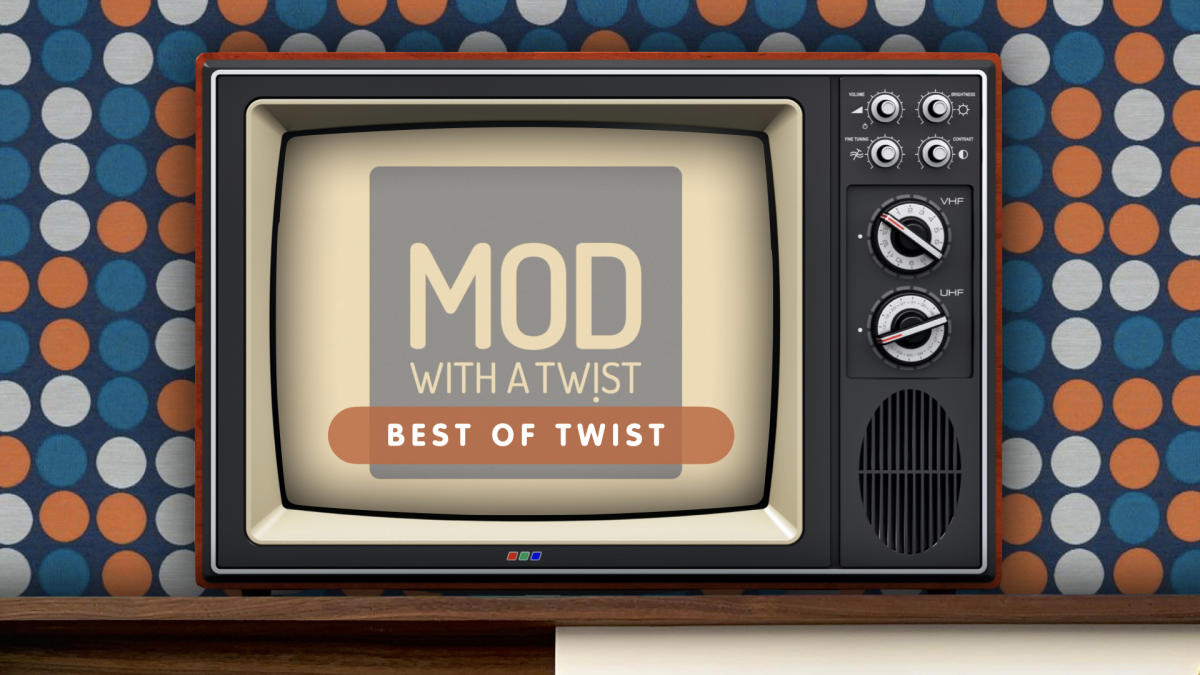 You'll want to roll up your sleeves and listen up during these Modernism Week events that will literally quench your thirst and leave you wanting more. 
Get ready for daytime drinking during the "Midcentury Mixology Clinic at Mr. Lyons."  This interactive class shows participants how to make their own midcentury era drinks. The event takes place on Seymour's outdoor patio in Palm Springs and accommodates social distancing. As with any type of day drinking event, you arrive with one friend and you leave with a dozen. 
The "Mod with a Twist" programs allow attendees to relax with a glass of wine under a starry sky and enjoy some fun and funny stories on all things midcentury. The event takes place poolside with social distanced seating and covers such topics as "Eau de Midcentury Man: the golden age of bad cologne," "Tiki Mania" and "Where is my flying car: why the midcentury future never happened." 
Sunnylands always shines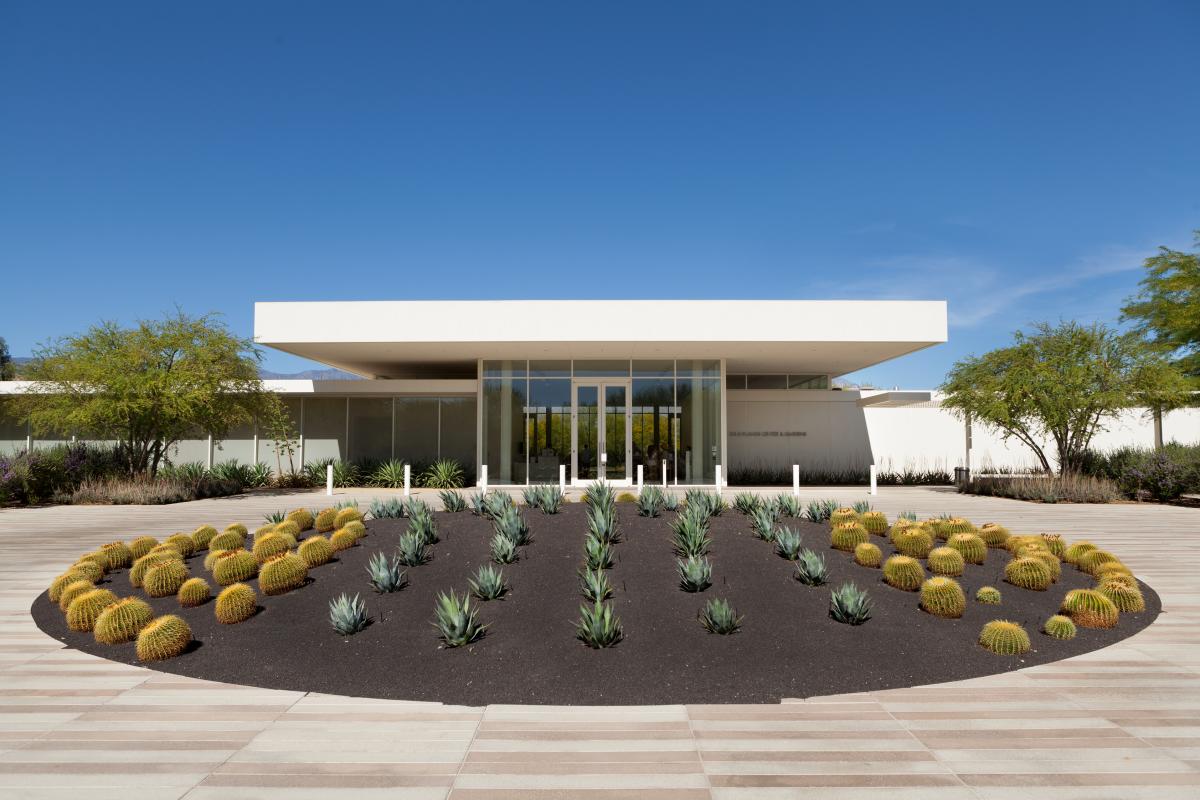 Sunnylands is considered a treasure in the Coachella Valley. The former home of Walter and Leonore Annenberg designed by A. Quincy Jones, is architecturally spectacular and has hosted a number of presidents and global dignitaries over the years. 
The Sunnylands Center & Gardens is offering a "Historic Walk" and "Landscape Tour" as part of Modernism Week, but tickets are likely sold out because of its popularity. 
Don't fret. You can still visit the Sunnylands Center & Gardens in Rancho Mirage which includes a rotating art exhibition, cafe and gift shop. The public is allowed from 8:30 a.m. to 4 p.m. Wednesday through Sunday to explore the gardens on their own. 
Sunnylands is also the location of a Desert X art installation by Ghada Amer called "Women's Qualities." The art exhibit features large metal planters shaped into letters and is also free and open to the public. If you can't join a Modernism Week tour, you can still stop by and be inspired. 
Looking for more fun events in our SoCal oasis? Be sure to check out our events calendar here.