"The real voyage of discovery consists not in seeking new landscapes, but in having new eyes." - Marcel Proust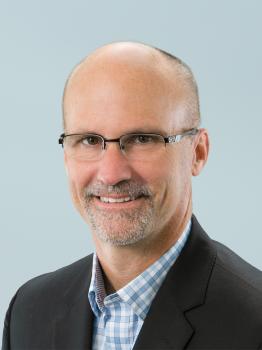 Gary Orfield Director of Tourism Development
March 8, 2022: Arts & Culture in Greater Palm Springs is part of the landscape across all nine cities. If gazing at art inside a museum is not your style, drop the top of your convertible and take a self-guided Greater Palm Springs art tour and see the outdoor pieces on public display. Your adventure will take you all the way through Greater Palm Springs as you stop pass everything from a large roadrunner sculpture to a 25 foot statue of Marilyn Monroe. 
January 8, 2022: Like you, I'm always on the lookout for authentic, local experiences when I travel and I'm willing to share one of my favorite hangouts in Greater Palm Springs. In the City of Coachella, you will find a rich Hispanic heritage in full display and if you can follow directions, I'm going to make it simple. Step 1: Order your favorite beverage from 6th Street Coffee.
Step 2: Visit Las Tres Conchitas Bakery next door.
Step 3,: Take a walking tour of more than a dozen wall murals, otherwise known as the Coachella Walls. An ongoing, arts-driven community revitalization project in downtown Coachella's Historic Pueblo Viejo District. It is produced by artist Armando Lerma and curator Medvin Sobio and supported by the City of Coachella. A walking, self-guided map is even provided.
Finally, Step 4: Sake your claim on one of the many park benches in front of City Hall to absorb the ample sunshine.
December 28, 2021: I was just as surprised as many first-time visitors when I originally questioned the very large "ditch" running down the center of the Greater Palm Springs. Well, this is a 50-mile / 80-kilometer storm channel starting at the San Gorgonian Pass ie: where you see the windmills, to the Salton Sea. This large storm channel is the backbone of the Coachella Valley Water District's (CVWD) 16 storm water protection channels totaling 135 miles / 217 kilometers. This project- was designed to withstand a 100-year flood and capture rainwater as it pours from the adjacent mountains onto the valley floor. As you travel throughout Greater Palm Springs, you will notice the main channel filled with everything from concrete lined walls, natural desert landscape or in some cases, incorporated into the routing of fairways by local golf courses.
December 15, 2021: One of my favorite ways to see the valley is a quick drive-up Highway 74 to Vista Point. Heading West on Monterey Avenue or as many refer, the Palms to Pines Highway, you begin your ascent on Highway 74 snaking up the mountain to arrive at Vista Point, which is about 5-miles / 8 kilometers from the Monterey Avenue, El Paseo cross street. Use caution as you turn into the parking area of Vista Point and mind the ledge! Once there, you will be rewarded with great views looking across the communities of Palm Desert, Indian Wells and La Quinta. On a clear day, the Salton Sea will be visible about 40-miles / 64 kilometers away to the southeast.
November 8, 2021: I was excited to hear of the planned joint departure from London's Heathrow Airport between rivals, Virgin Atlantic and British Airways, headed to New York's JFK to celebrate the reawakening of international borders' pandemic induced coma. Attending IPW in September along with re-opening our offices in the UK, Germany and France has allowed me to finally reconnect with so many dear colleagues and partners. As we build our strategies and goals moving forward, forecasting and understanding how the pandemic will change the art of traveling is going to be a dynamic process.