"The world is a book and those who do not travel read only one page." - Saint Augustine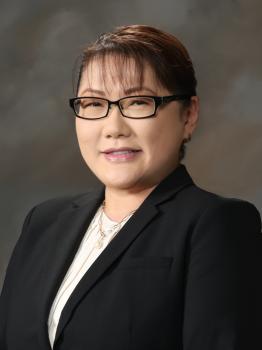 Julie Kawaguchi Tourism Development Manager
November 10, 2022: Do you have things that you always do when you travel? For me, it is the Japanese tradition of buying "omiyage", regardless of the length of the trip. 
What is "omiyage"? The Japanese word "omiyage" (pronounced o-Mi-a-geh) when translated directly into English, means "souvenir". However, omiyage is not something that you buy for yourself as a memento of a trip, but they are gifts that you bring back to your family, friends, and co-workers after going on a trip. It would also include gifts you would bring to people who are living in the destination where you are visiting. When you break down the Japanese characters of the word omiyage, they mean, "local" and "products" …omiyage are local products, usually food or other goods, that you would gift when taking a trip. It is a cultural obligation of sorts, with many traditions.
The custom of omiyage was engrained in me at a young age, and as I grew older and began to travel on my own, the custom has taken on a life of its own. You want to try to find something local, unique, and hopefully, something that has not been received before. Omiyage that I have taken to friends and family in Japan in the past have been Trader Joe's and Wholefoods reusable bags, Trader Joe's cookies and spices, flavored popcorn, and MLB and NBA goods. 
Now, whenever I travel, a countdown clock starts ticking after I confirm my trip to find the perfect omiyage to bring to my destination, and when I arrive at the destination, another countdown begins to how many days I have left to find the perfect omiyage to take back home with me. 
I recently found the perfect place in Greater Palm Springs, a great place to spend some time unwinding that also sells unusual omiyage!
When I mentioned that I would be visiting Moorten Botanical Garden, to my surprise there were many long-time residents who have not had the opportunity to visit or were not aware of its existence. This one-acre family-owned "living museum" is home to more than 3,000 varieties of cacti and other desert plants and opened in 1938. It is a historic landmark.
The small entrance is only marked by a large American flag and the Moorten Botanical Garden wooden sign. Once you enter, your eyes are filled with various plants and trees all around. After you pay the small entrance fee, you are given a map and shown where the starting point of the trail is. From there you are free to roam at your leisure. The winding paths of the trail which encircle the garden are lined on both sides with various cacti and desert plants and are grouped into different regions, such as the Sonoran Desert region, Mojave Desert region, etc. Many of the plants are those that I have never seen before. Further down the winding path, there is a bird sanctuary and wildlife feeding areas, with benches. 
The highlight of the tour is towards the back of the garden. There is a small shed, and at first, I was not certain if it was open to the public, but once I pushed open the door, I saw the image I found on so many Instagram pictures! It was the "cactarium", (a word coined by Moorten's). The small greenhouse-like shed housed the rare plants and cacti. Some of the plants here looked so unique like exotic plants from another planet!
Towards the end of the garden path maze, you will come across a few tortoises, and gold miner relics, and get a glimpse of their nursery. The best discovery for me was that before the exit of the garden, you will find cacti and desert plants for sale! My omiyage discovery! It will be difficult for overseas travelers to take these omiyage home with them, but perfect for those who visit by car. They sell cacti of all varieties and even sell pottery made by local artisans. 
Moorten Botanical Garden also has areas that can be used as a venue for weddings, art exhibitions, and special events. Strolling around the entire garden will not take more than one hour, so make sure to put this in your itinerary the next time you visit Greater Palm Springs.
Just a tip for other omiyage searchers out there…. Greater Palm Springs has lots of great local products that I have come across. Some insider tips are Brandini Toffee goods, date crystals or the date sampler pack from Shields Date Farm, cute Palm Springs Life reusable shopping bags, and tissue boxes that look like miniature modern architecture homes from Destination Palm Springs.
October 25, 2022: Do you remember any of your class lessons from elementary school or junior high school?
When I heard the announcement that the "Beyond Van Gogh immersive experience" was coming to Greater Palm Springs, I immediately thought of my 8th-grade art instructor, Mr. Parker.
Mr. Parker introduced our class to Van Gogh with his slide show presentation whilst playing the song "Vincent" (Starry Starry Night by Don McLean) in the background. To be honest, it is not the words he spoke that I remember most, but what stuck in my mind all these years is how emotional he was while speaking about Van Gogh's life and struggles….by the end of the lecture he was in tears. It was the first time I had seen an adult cry. I am not sure if that is the reason, but after that, I was drawn to Van Gogh anytime I heard his name on the news or saw an article about him in a magazine. I felt a special connection to Van Gogh and his artwork.
As soon as the tickets became available, I bought a ticket for the exhibit at the Forum at Empire Polo Club and counted down the days to my reservation. 
What can you expect at the exhibit? The exhibit is divided into two rooms. The first room is a walk-through section of written panels that tells Van Gogh's life story and depicts his close relationship with his brother through their letters to one another over the years.
What will literally take your breath away is the second room of the exhibit. This is where 300 of Van Gogh's artworks are digitally displayed on all surfaces and come to life.
When I walked into the second room it was right when white cherry blossom petals were blowing and dancing across the walls and floors… the music playing was awesome. It was so beautiful that I stood in one spot, and I forgot to breathe. It felt like I was walking through someone's magical dream. I could have spent hours in that room, watching the still and moving art images. It was a very moving experience.
My tip for those of you who have not had the opportunity to visit yet is to remember to walk around the entire room and look at all four walls, the floor and surfaces, and to get different viewpoints. I was so mesmerized in the first few seconds that I stood in one corner of the room the entire time. Also, don't forget to breathe! I caught myself constantly in awe of the exhibit, holding my breath. I loved the experience so much that I already bought another ticket to see it again. The exhibit is currently scheduled to end on November 27. So, you still have time to see this incredible show!
October 7, 2022: "Are we there yet?" …When you are a young child on a road trip, be it short or long, your parents are your gauge of how far you are from your destination. As you grow a bit older, if it is a place, you have been before, landmarks begin to mark time…. the huge Stan's Donut meant you are close to LAX, and the large whale air balloon that floated above the car dealership was a sign that you are almost at Huntington Beach …. even as adults, we subconsciously breathe a sigh of relief when we see familiar landmarks signaling you are almost home.
If you are driving down the 10 Eastbound from Los Angeles headed towards Greater Palm Springs, the famous landmark that signals that you are close to the gateway to the nine cities of this Southern California oasis is the San Gorgonio Wind Park. There is no way to miss this landmark since there are approximately 2,700 windmills that line both sides of the freeway!  

I had always thought the windmills were nice to look at but honestly did not realize how they worked to produce sustainable energy. How do they work? Why
are some spinning and some not? How much energy do they produce? How tall are they? Can they spin forever? My list of questions in my mind went on and on whenever I drove by.

I might be a nerd, but when I heard that Palm Springs Windmill Tours, offered tours, I was excited! They offer both guided golf cart tours that last about an hour and self-driving tours.  For the self-driving tour, you are given a map with 10 stops and an audio app. You can go at your own pace, stopping at each point and looking at the exhibits. Depending on your pace, it takes approximately 1.5 hours. The tour starts at the tour center where there is a 15-minute video on wind energy. So simple to make the reservation online.

2022 is the 40th anniversary of generating clean energy in the area…go out and learn about these incredible giants…you will not be disappointed!
September 16, 2022: Salvation Mountain has been one of those places that always piqued my curiosity whenever I saw an article, blog, or Instagram featuring it. Located just east of the Salton Sea, Salvation Mountain is a great side trip just outside of Greater Palm Springs.
The 50 ft. high, 150 ft. wide artwork landscape was created over the course of close to 30 years by Leonard Knight. It was his way of sharing the message of love and religion with the world. I drove out to Salvation Mountain on an early morning in July. Maybe because of the time of day, or the hot summer season, I was the only person there. I was able to walk around in solitude and even venture inside the smaller caves at a leisurely pace. I was taken in by the bright colors and messages that seemed to pop up against the surrounding desert landscapes….it was peaceful, beautiful, and quirky all at the same time. You do not have to be religious or spiritual to take away something from the experience. It was inspirational to read about Leonard Knight's commitment to his work and how he continued to work on his project after several facing setbacks. Pictures cannot quite capture the magic as Salvation Mountain is something that must be experienced in person.
For those who love trivia facts, Salvation Mountain was named a National Folk Art Site in 2000, and in 2002 was named a National Treasure in the Congressional Record of the United States.