"The world is a book and those who do not travel read only one page." - Saint Augustine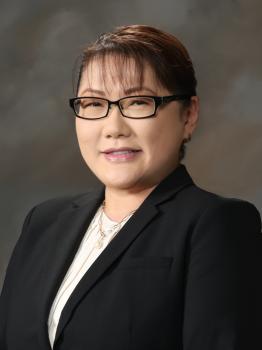 Julie Kawaguchi Tourism Development Manager
March 2022: I always get excited when I discover an interesting destination, restaurant, or shop that I can share with friends. I heard about the Galleta Meadows Estate. Sprinkled throughout the city of Borrego Springs (approximately 1.5 hours from Palm Springs) there are over 130 metal sculptures that were created by the artist/welder Ricardo Breceda. The amazing sculptures that pop up against the desert backdrop are a must-see! If you are planning a day trip from Greater Palm Springs in late February to March, how about an afternoon of metal sculpture finding after hiking and seeing the blooms in Anza-Borrego Desert State Park? Or perhaps going star gazing after sculpture hunting? The Anza-Borrego Desert State Park is officially designated as a dark-sky park. For a map of the sculptures, you can stop by the Anza Borrego Visitor Centre. On my first trip, I was able to see 16 and looking forward to taking more trips to eventually see all 130! If you happen to be driving home on the 79, past the 74 turnoff, you can also stop by Ricardo Breceda's Art Gallery.
November 2022:  "Omiyage" is a Japanese tradition of buying local products as gifts for friends, family, and coworkers when returning from a trip. The custom is deeply rooted in Japanese culture, and it has become a personal habit for many who practice it. I made it a point to find unique omiyage every time I travel, such as reusable bags, spices, flavored popcorn, and sports goods.
I recently visited the Moorten Botanical Garden in Greater Palm Springs, a small family-owned living museum that houses over 3,000 varieties of cacti and other desert plants. The garden, which opened in 1938, is a historic landmark and features winding paths lined with different desert plant regions, a bird sanctuary, wildlife feeding areas, and a cactarium that houses rare plants and cacti. I was thrilled to discover that the garden sells cacti and pottery made by local artisans, perfect for an omiyage gift.
Other insider tips for omiyage searchers in Greater Palm Springs include Brandini Toffee goods, date crystals or the date sampler pack from Shields Date Farm, Palm Springs Life reusable shopping bags, and miniature modern architecture homes tissue boxes from Destination Palm Springs. The Moorten Botanical Garden is an ideal destination for those looking to unwind and enjoy the unique desert scenery while also finding the perfect local gift to bring back home. The garden also serves as a venue for weddings, art exhibitions, and special events.
October 2022: When I heard the announcement that the "Beyond Van Gogh immersive experience" was coming to Greater Palm Springs, I immediately thought of my 8th-grade art instructor, Mr. Parker.
Mr. Parker introduced our class to Van Gogh with his slide show presentation whilst playing the song "Vincent" (Starry Starry Night by Don McLean) in the background. As soon as the tickets became available, I bought a ticket for the exhibit at the Forum at Empire Polo Club and counted down the days to my reservation. 
The exhibit is divided into two rooms. The first room is a walk-through section of written panels that tells Van Gogh's life story and depicts his close relationship with his brother through their letters to one another over the years. When I walked into the second room it was right when white cherry blossom petals were blowing and dancing across the walls and floors. It felt like I was walking through someone's magical dream.
My tip for those of you who have not had the opportunity to visit yet is to remember to walk around the entire room and look at all four walls, the floor and surfaces, and to get different viewpoints. I was so mesmerized in the first few seconds that I stood in one corner of the room the entire time. I loved the experience so much that I already bought another ticket to see it again. The exhibit is currently scheduled to end on November 27. So, you still have time to see this incredible show!
October 2022: "Are we there yet?" When you are a young child on a road trip, be it short or long, your parents are your gauge of how far you are from your destination. As you grow a bit older, if it is a place, you have been before, landmarks begin to mark time. Even as adults, we subconsciously breathe a sigh of relief when we see familiar landmarks signaling you are almost home.
If you are driving down the 10 Eastbound from Los Angeles headed towards Greater Palm Springs, the famous landmark that signals that you are close to the gateway to the nine cities of this Southern California oasis is the San Gorgonio Wind Park. There is no way to miss this landmark since there are approximately 2,700 windmills that line both sides of the freeway!  I had always thought the windmills were nice to look at but honestly did not realize how they worked to produce sustainable energy. How do they work? Why are some spinning and some not? How much energy do they produce? How tall are they? Can they spin forever? My list of questions in my mind went on and on whenever I drove by.

When I heard that Palm Springs Windmill Tours, offered tours, I was excited! They offer both guided golf cart tours that last about an hour and self-driving tours.  For the self-driving tour, you are given a map with 10 stops and an audio app. You can go at your own pace, stopping at each point and looking at the exhibits. Depending on your pace, it takes approximately 1.5 hours. If you are planning a sustainable Greater Palm Springs itinerary,  here's some eco-inspiration for your next trip.