As part of our "Love Local" series, we'll be spotlighting some of the shops, restaurants, spas, attractions and businesses that give Greater Palm Springs its personality—the stories that capture not only our destination's unique set of experiences but also our hearts. Because to know them is to love them.
"When it comes to purchasing local goods or going out to eat at local restaurants, these are the things that help create the identity of your community. As a business, we thrive on the local community."—Brandon Weimer, Owner/Founder, Brandini Toffee
In 2006, Brandon Weimer and a family friend began selling homemade toffee to help pay for a class trip to Italy. The scrumptious blend of butter, sugar, dark chocolate and fresh roasted almonds became a hit, and the duo more than met their original funding goals. But the sweetest part? Brandini Toffee, and all its handcrafted, candied splendor, was born.
Featuring a simple line of toffee-inspired products ranging from popcorn to ice cream, this family-owned shop in Greater Palm Springs is beloved by locals, visitors and celebrities alike. They've appeared on The Martha Stewart Show, been a featured favorite on Oprah Winfrey's O List, and even earned the gold sofi Award—the only toffee shop to do so. Their commitment to using only premium, preservative-free ingredients has led to multiple storefronts and shipments worldwide—making life sweeter for all of us.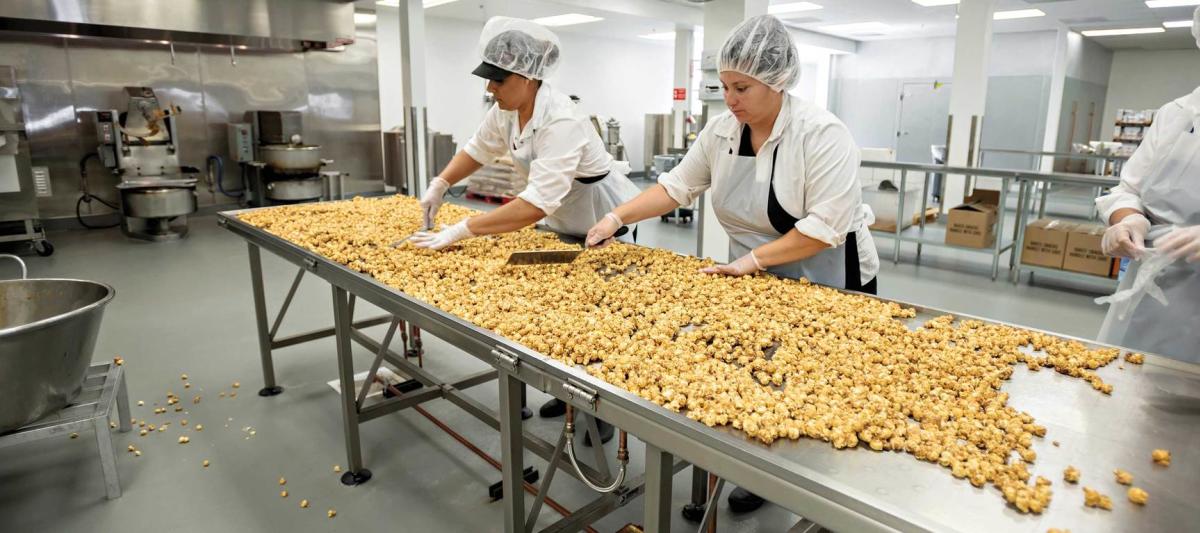 "I like to think, and this is based on customer feedback, that we make the perfect gift for the people that you care about and also for yourself," Weimer says. Indeed, the elegantly packaged products are just as pretty as they are tasty. If you've never sampled one of their gourmet treats, Weimer recommends you start with a classic: the Almond Toffee that began it all.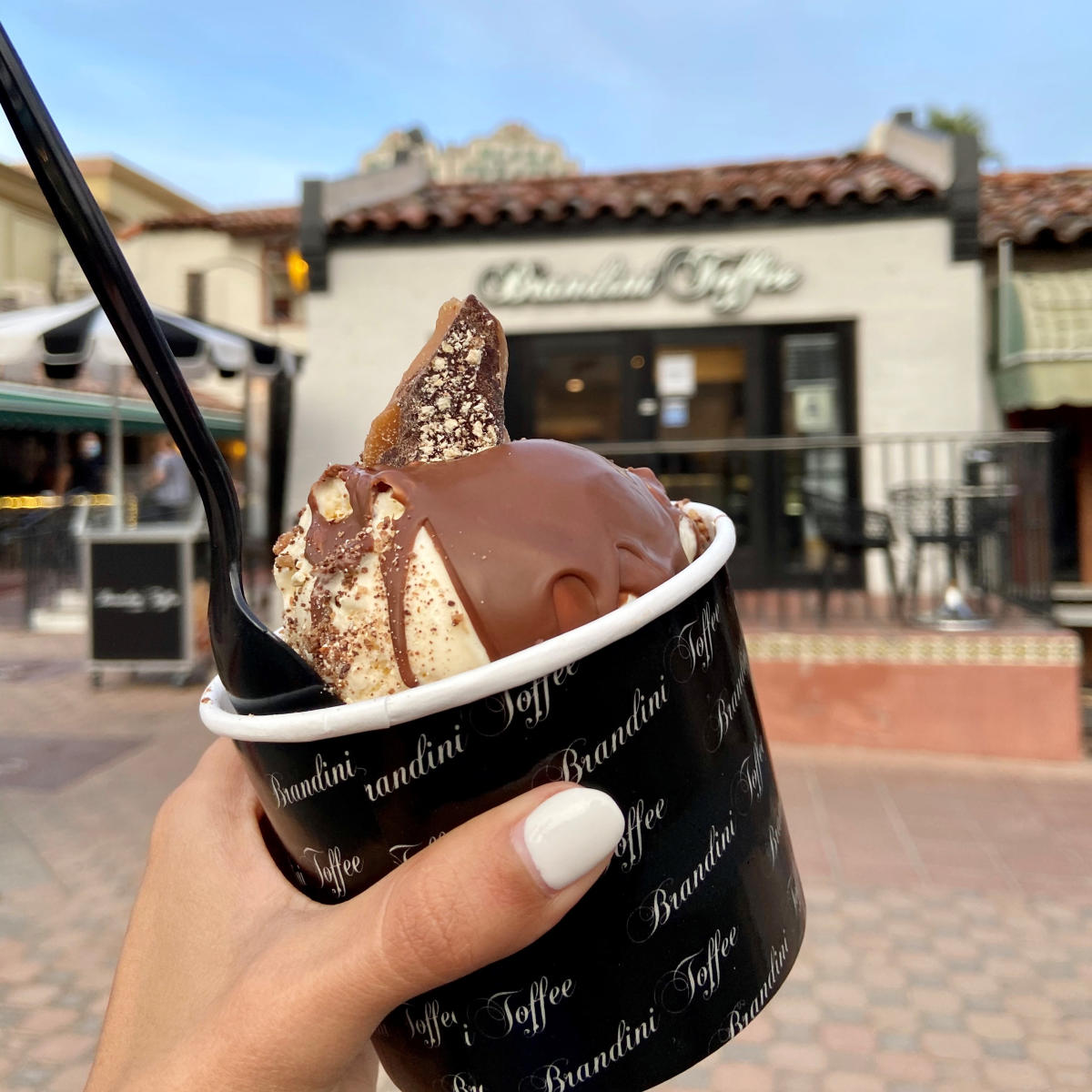 But there's really something for everyone, he adds. Toffee popcorn. Toffee crumbles. Toffee milkshakes. If you really want to satisfy your sweet tooth, you can even stop by the Rancho Mirage factory for a behind-the-scenes look at how the toffee is made.
For Weimer, a Greater Palm Springs native, the toffee industry has become an "outlet of creativity," allowing him and his family to forge their own entrepreneurial way—learning how to garner mass appeal for a boutique, artisan product. Having started the business with nothing more than a website and a booth at Palm Springs VillageFest and College of the Desert Street Fair, Weimer has relied on the community's embrace every step of the way.
"There's an unlimited number of chain stores and big names that you can visit and give money to, but the local community is everything," he says. "We've always pondered what would've happened if this business were to try to flourish in another community, perhaps one that's larger … and we feel very fortunate to be in the toffee business and to have started it here in Greater Palm Springs."
Brandini Toffee
Factory and Store:
42250 Bob Hope Drive
Rancho Mirage, CA 92270
Store:
132 S. Palm Canyon Drive
Palm Springs, CA 92262
760-200-1598
www.brandinitoffee.com