Greater Palm Springs is known around the world for many things: perfect weather, midcentury modern architecture, an indoor/outdoor lifestyle and world-class golf and tennis all embraced by stunning natural desert beauty.  All of this equals a great incentive to get outside, explore the indigenous beauty, get acquainted with the local landmarks, roam the peripheries of the Central and Northern desert regions and discover the signature flora and fauna. In other words, roam! We've created a 3-day itinerary that allows you to do just that, while delivering glimpses of the diverse experiences that make the area truly unique.
DAY ONE
Breakfast at Farm
Pack that belly full with a hearty meal in preparation for a major morning hike. In downtown Palm Springs, Farm's Provencal-style specialties include a duck confit omelet, a Portobello, shiitake, Gruyere and garlic crepe, chicken and waffles or caramelized banana French toast.
Buy a ticket to ride in the rotating tramcar that ascends two and a half miles high above the valley floor. Once at the top, you'll find a trail head to the most popular hike to the San Jacinto Peak, an eleven-mile round trip trek through mountainous terrain, tall trees and woodsy meadows that culminates on a peak with breathtaking 360- degree views.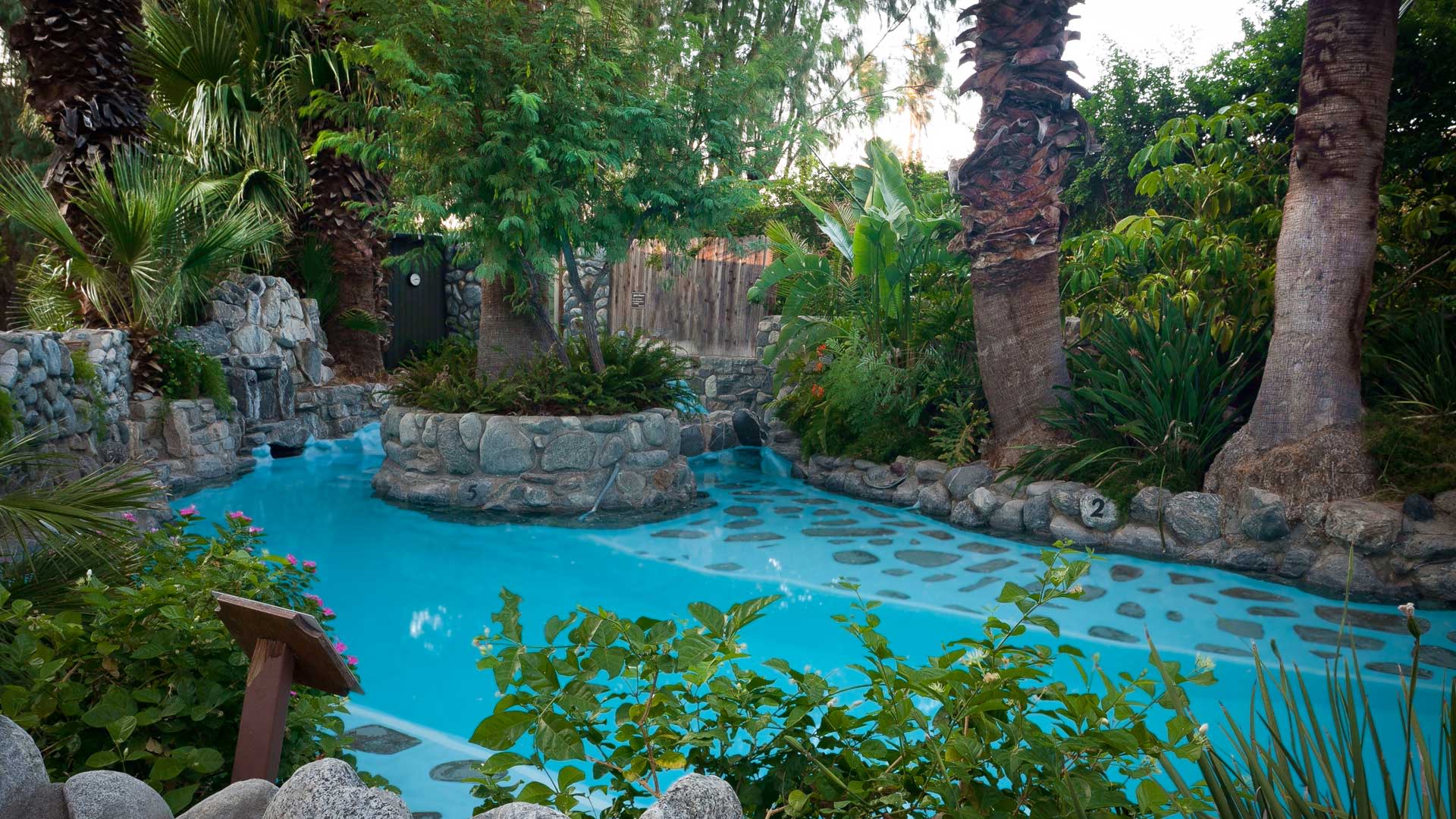 Book a night stay at this exclusive Desert Hot Springs resort known as a getaway for the stars. Enjoy a healthy dinner at the onsite Essence Restaurant and then soak those tired bones in the transformative and healing mineral spring waters of the Grotto. Midnight soaks under the stars are encouraged.
DAY TWO
Drive to the High Desert
After morning tea or coffee, take advantage of a soothing spa treatment before leaving the resort and heading out of town onto Highway 62. The route cuts across the Little San Bernardino Mountains up toward the High Desert region.
Lunch at Crossroads Cafe
Grab lunch at this favorite funky spot for local mountain climbers and bicyclists rolling through town. The popular "Dirt Bag" features chicken and cilantro soup poured over a biscuit. There are also lots of vegan and vegetarian options. Eat up because you've got more walking and hiking to do.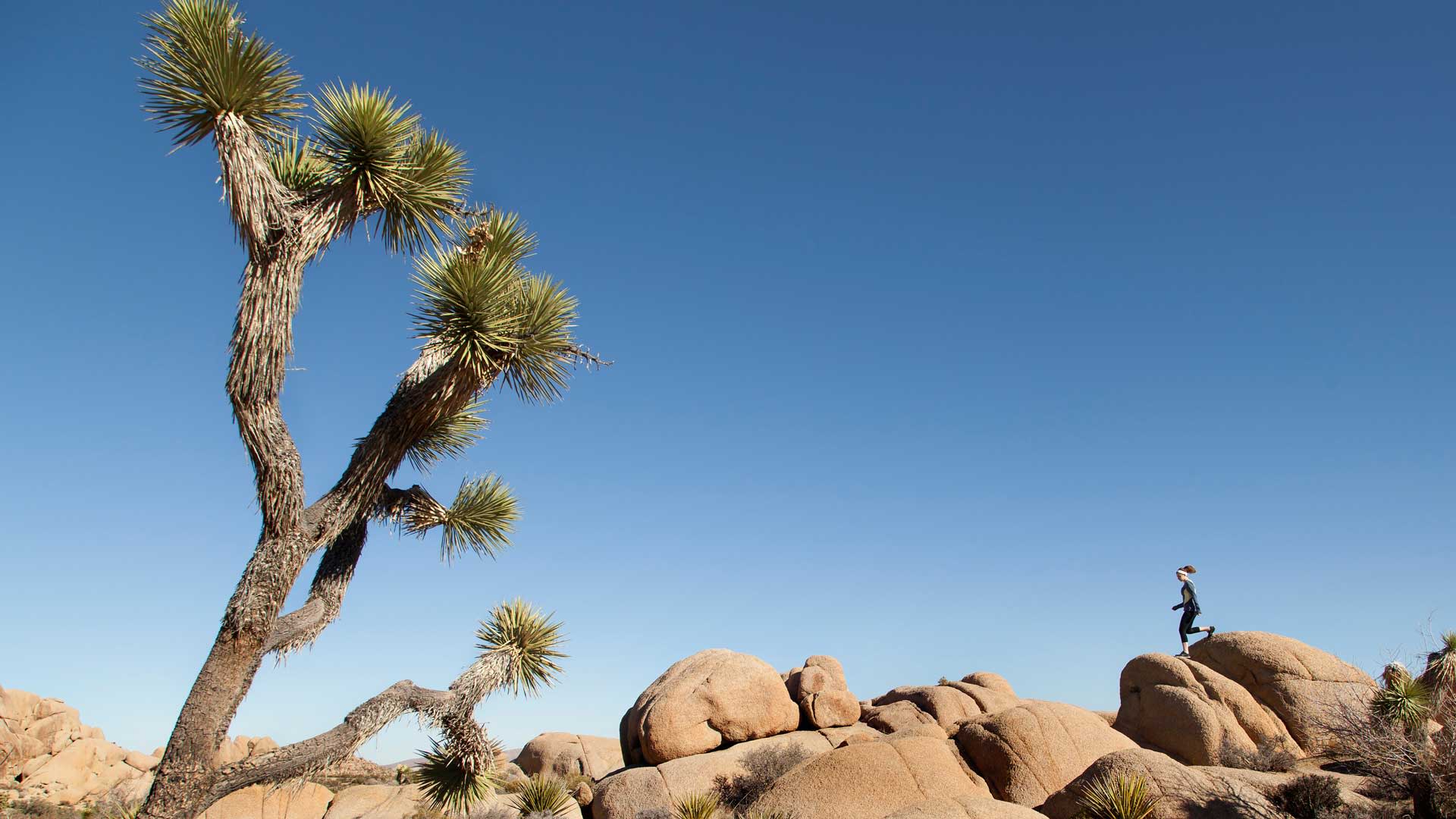 Spend a few hours enjoying the nearly 800,000 acres of stunning desert, boulder formations and sentinel-like Joshua Trees with a drive through the park. Stop along the way to explore the landscape on foot and stroll the nature walk through the Oasis of Mara, a cornerstone of the park's history.
Grab a room at this beloved family-owned inn known for its simplicity and hospitality. Choose from wood frame cabins on the lawn surrounding an oasis or the historic 1943 adobe bungalows with private sun patios that dot the property. After a shower and change, head out for some distinctive high desert entertainment.
Dinner and a Show in Pioneertown at Pappy & Harriet's
Drive to Pioneertown, a tiny area that started as a live-in Old West movie set in the 1940s where movies like The Cisco Kid were made. It still stands today as it did back then and features the world-renowned saloon and restaurant Pappy & Harriet's. Live music is featured nightly alongside old-school hearty BBQ cooked outside on a mesquite wood grill. The place attracts bands from all over the world and recently featured an impromptu concert by Paul McCartney who happened to be in town after performing at Desert Trip.
If you're still up for an adventure after dining and dancing, head back to 29 Palms to this wonderful observatory, which offers a variety of telescopes set up to view the gorgeous star-filled skies.
DAY THREE
Enjoy a meal at this quirky little health food haven featuring sprouted English muffins, bagels, granola and packed veggie omelets. Take a Rock Climber's Revenge smoothie with banana, cashews and soy milk for the road.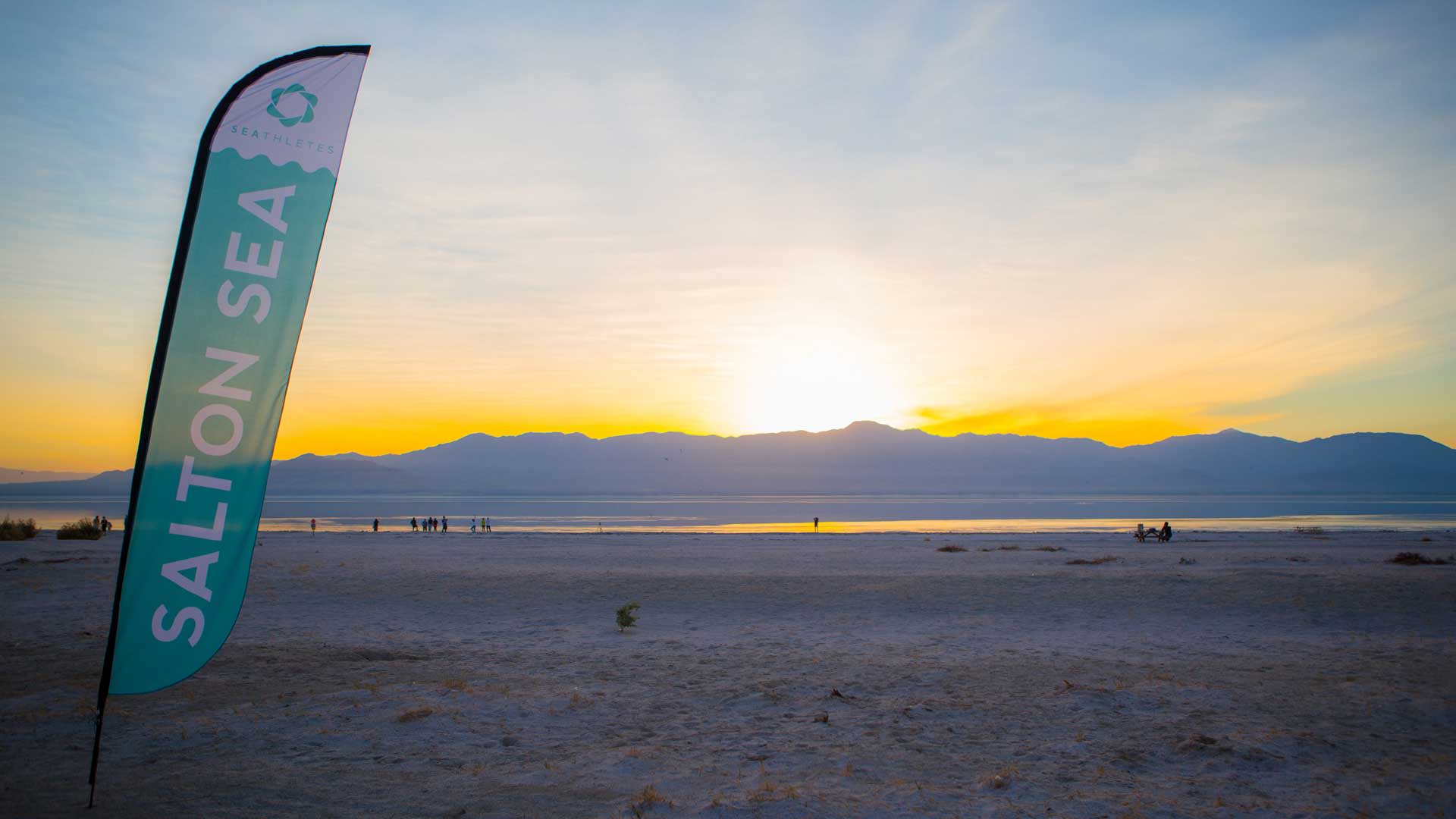 Explore the Salton Sea and Salvation Mountain
Drive 37 minutes via Box Canyon Road down to the Salton Sea, which started in the 1950s as a vacation place for Hollywood stars. Today, the Sea is in need of resurrection, but still stands as one of the main bird migration areas in the west. Visit the Sonny Bono National Wildlife Refuge here. Then drive a few miles away to Niland to witness the massive outsider art installation that is Salvation Mountain. Built up over the years by the late eccentric Leonard Knight, the mountain consists of mounds of sand painted over in an odd homage to the love of God. You can walk inside the mountain and on top of it to see the various bits of painted biblical and religious scriptures.
To-Go Lunch at TKB
Head back to the Coachella Valley. In Indio, stop at TKB Bakery for one of their famous deli sandwiches that come stuffed with all the traditional fixings and the fun addition of crunchy potato chips.
In 2001, Walter and Leonore Annenberg established The Annenberg Foundation Trust at Sunnylands as a think tank setting where world leaders and other influencers could converge. Prior to her death in 2009, Leonore Annenberg began to build a spectacular new 17,000-square-foot building and nine-acre garden that would provide additional space for retreats as well as a place for the public to learn of the historic significance of Sunnylands. You can stroll the magnificent property or book a guided tour.
Spend the end of the afternoon at this preserve devoted to showcasing all the glories of the desert's flora and fauna. You can walk the grounds and see animals from North America, Africa, Asia and Australia including wild dogs, oryxes, ball pythons, bobcats and more. Learn about various types of desert plants and view featured presentations that take place hourly.
Shop and Dine on El Paseo
End your trip with a walk along El Paseo, known as a miniature Rodeo Drive. The art-lined thoroughfare features more than 250 retailers including noted luxury brands like Tiffany. Enjoy a relaxing dinner at any of the world-class restaurants featured such as Mastro's Steakhouse or Wolfgang Puck's. There is something to please every palate.