From hands-on studios and galleries galore to ongoing outdoor showcases and one of the top-rated arts festivals in the country, La Quinta's plentiful palette includes every shade of art. Ready to dip your brush into this creative scene? Here's a few top picks for discovering your own art oasis in La Quinta.
La Quinta Art Celebration
Art lovers, you'll be excited to learn that one of the nation's top-rated arts festivals makes it home right here in La Quinta. Stroll across the rolling green lawns to check out incredible displays of blown glass, metal sculptures, canvas art and more from 200-plus artists, including award-winning talent from across the country. Between meeting the artists and browsing for your next piece of home décor, you can indulge in food, wine, beer and live entertainment all weekend long.    
Art on Main Street
The scenic stretch known as Old Town La Quinta transforms into a creative haven as dozens of local artists display their works during Art on Main Street, an ongoing outdoor art showcase. Wander through Old Town on select Saturdays from October through April and discover local talent in the form of jewelry, paintings, sculpture, blown glass and more. Not only can you mingle with the artists, but you just might find a piece of La Quinta to take home with you!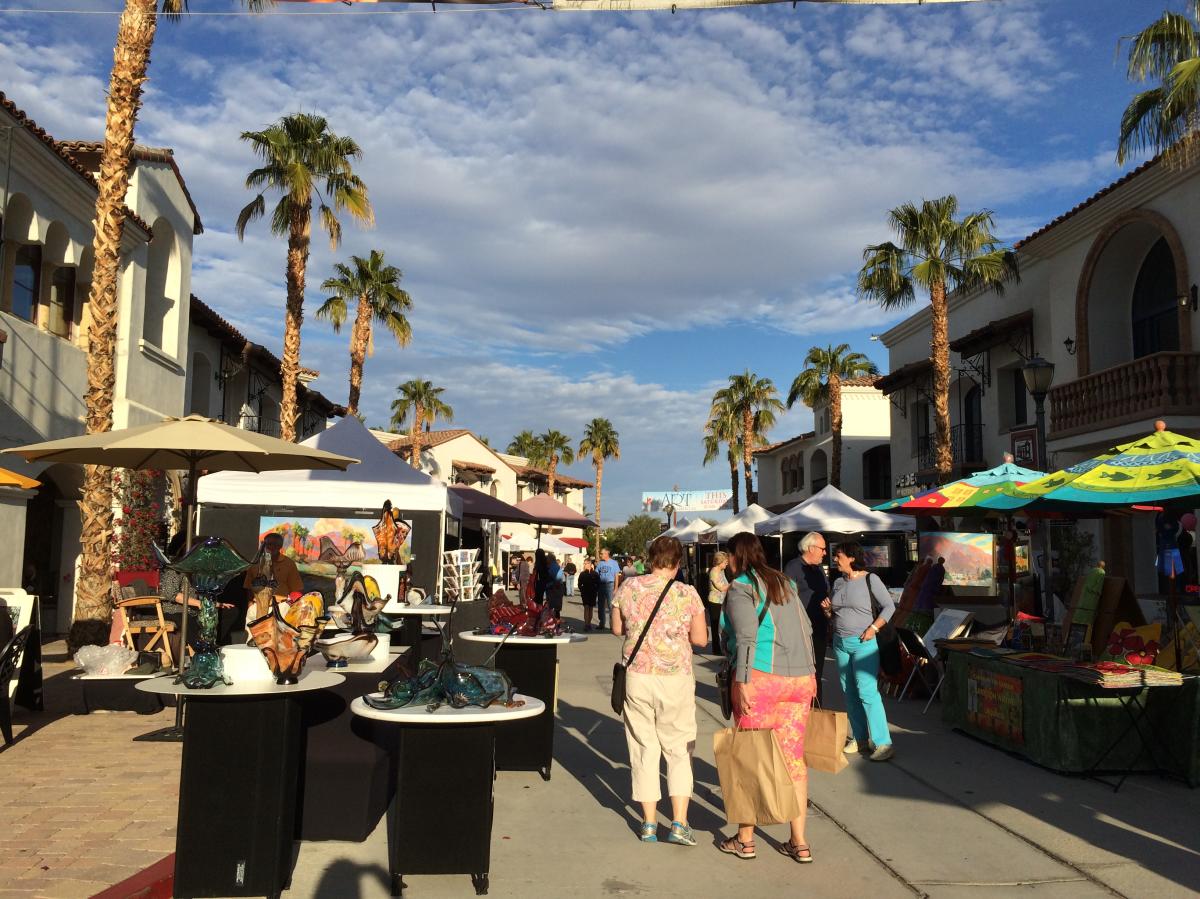 Old Town Artisan Studio
Feeling artsy? Express yourself with clay, glass, paint and more at La Quinta's Old Town Artisan Studio, where visitors of all ages and skill levels can unleash their creative sides. Drop by a glass art and jewelry class to make your very own souvenir, or get down and dirty at the wheel in a ceramics workshop. The studio's robust calendar also includes sculpture, painting, drawing and ongoing workshops. In town for a special occasion? Personalized, private events are available so everyone can create their own keepsakes.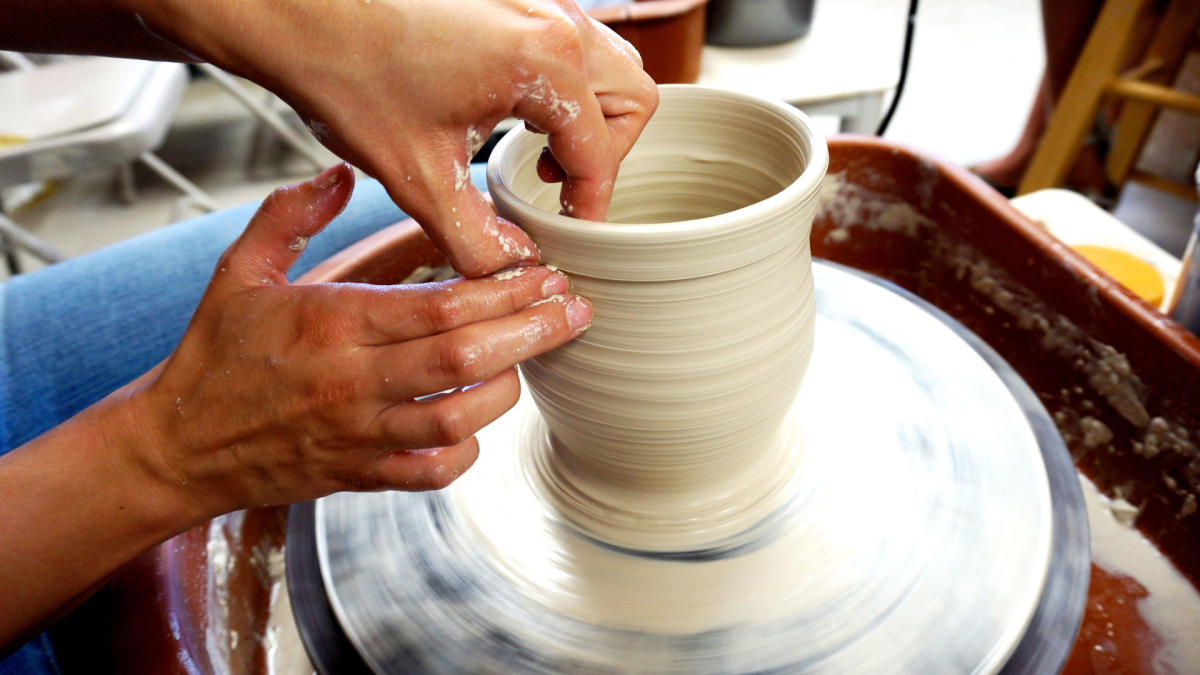 La Quinta's gorgeous natural backdrops (we're talking picturesque mountainsides, plenty of palm trees and surreal desert skies) offer plenty of reasons to wander the city – but the robust public art program takes La Quinta's eye candy to the next level. The city's Art in Public Places program keeps streets, parks and public spaces flourishing with both permanent and temporary art installations, from monuments to statues and even colorfully decorated signal boxes. Our pick for public art is La Quinta Civic Center Park, where you can enjoy several outdoor art pieces, as well as scenic ponds, flowing fountains and lush landscaping.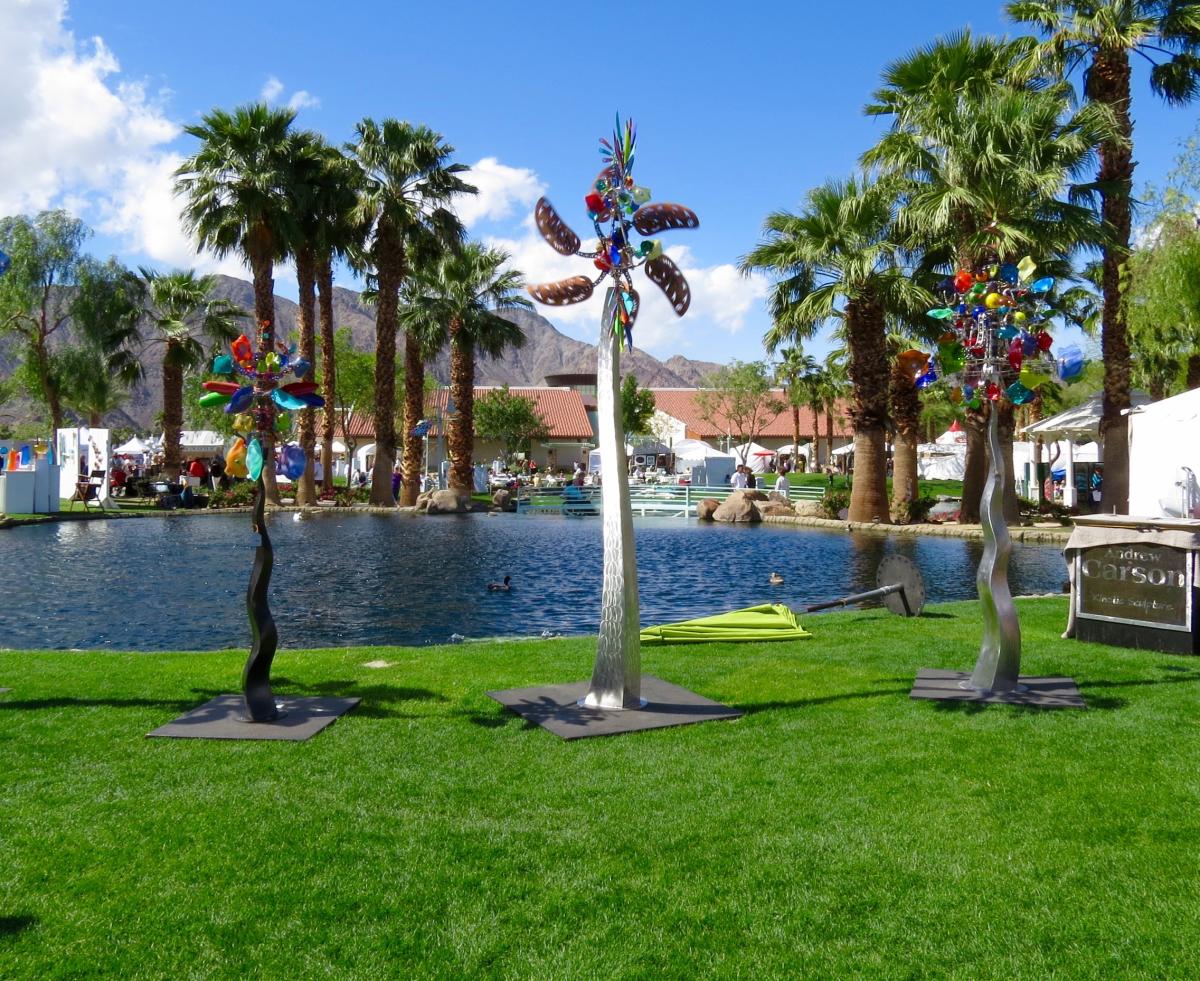 La Quinta Museum
Get a double dose of both art and history at La Quinta Museum. Here, exhibits focus on everything from the history and art of the indigenous Cahuilla tribe to the mid-century modern designs found throughout the Coachella Valley. Plus, you can flex your own creative muscles during special programs throughout the year.
Galleries
After soaking up the sun, make a little time to soak up some visually stunning sights at La Quinta's many art galleries. A walk through Old Town La Quinta offers a chance to see several galleries by local artists. A current list of galleries throughout La Quinta can be found here.