Experience the ultimate romantic getaway in Greater Palm Springs.  Take some time to celebrate your love before welcoming your bundle of joy and rekindle the spark amongst the beauty of this Southern California oasis. 
 
Romance & Relaxation
The Ritz-Carlton, Rancho Mirage

A luxurious getaway awaits you at The Ritz-Carlton, Rancho Mirage. This upscale resort offers plush accommodations, impressive dining options, and an unparalleled view of Greater Palm Springs. 
 
Relax and feel restored with a trip to their desert-inspired spa. The Ritz-Carlton Spa, Rancho Mirage features 16 treatment rooms, private terraces, plunge pools, a state-of-the-art fitness center, a full-service salon and a boutique. Amp up the romance by booking their California Couples Massage, a customized massage you can enjoy side-by-side with your special someone. 

Quality Massage and Facials
Experience pure bliss from the comfort of your own hotel room with a specialized mobile massage from Quality Massage and Facials. Their team of licensed massage therapists delivers outstanding services, from deep tissue massages to facials, and holistic therapeutic treatments. Mommy-to-be can delight in a Maternity massage, designed to bring relief and comfort for any special pregnancy needs. 
 
Azure Palm Hot Springs Resort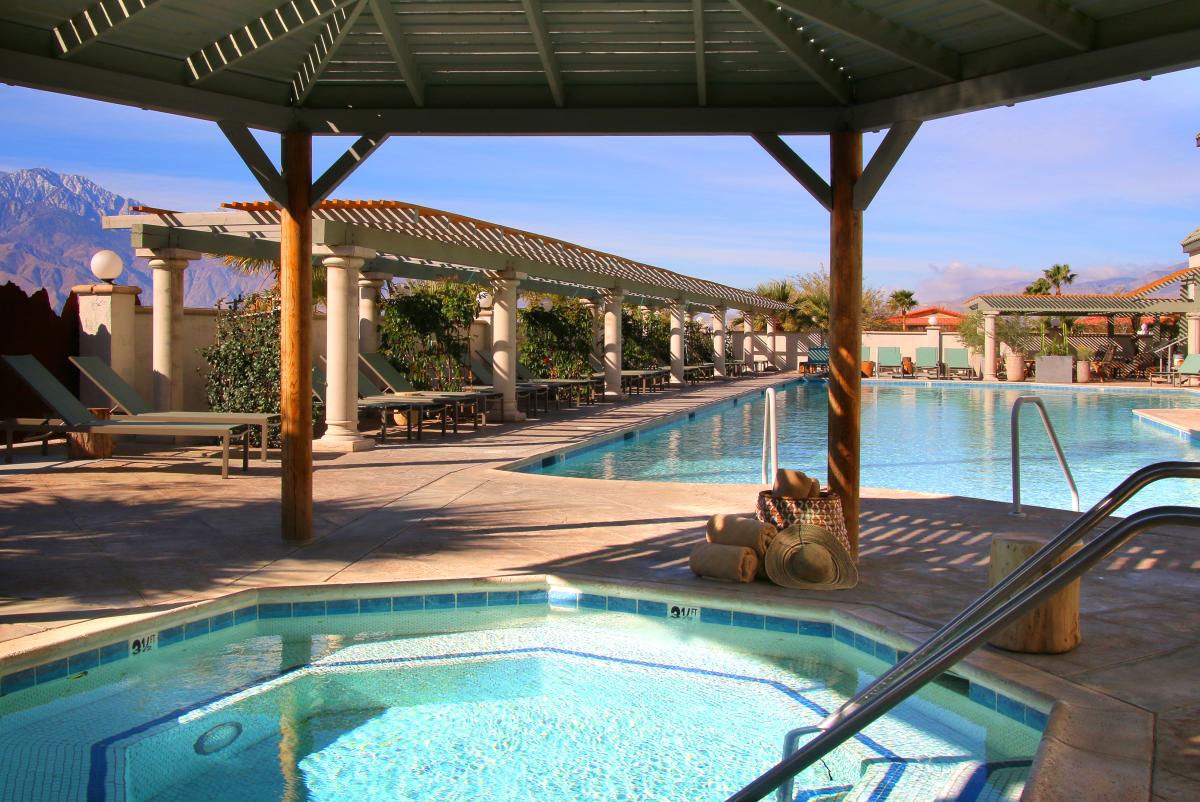 Photo courtesy of Azure Palm Hot Springs Resort
Feel rejuvenated after a stay at Azure Palm Hot Springs Resort in Desert Hot Springs. This hidden gem features expansive mountain views and promises the complete spa experience, making it the perfect place for your last romantic trip before baby. Their spa treatments range from massages to body treatments, facials and holistic treatments. Mom can enjoy a Pregnancy Massage, a 60-minute firm pressure massage using compression and cross-fiber techniques which help improve muscle mobility.
 
Avalon Hotel & Bungalows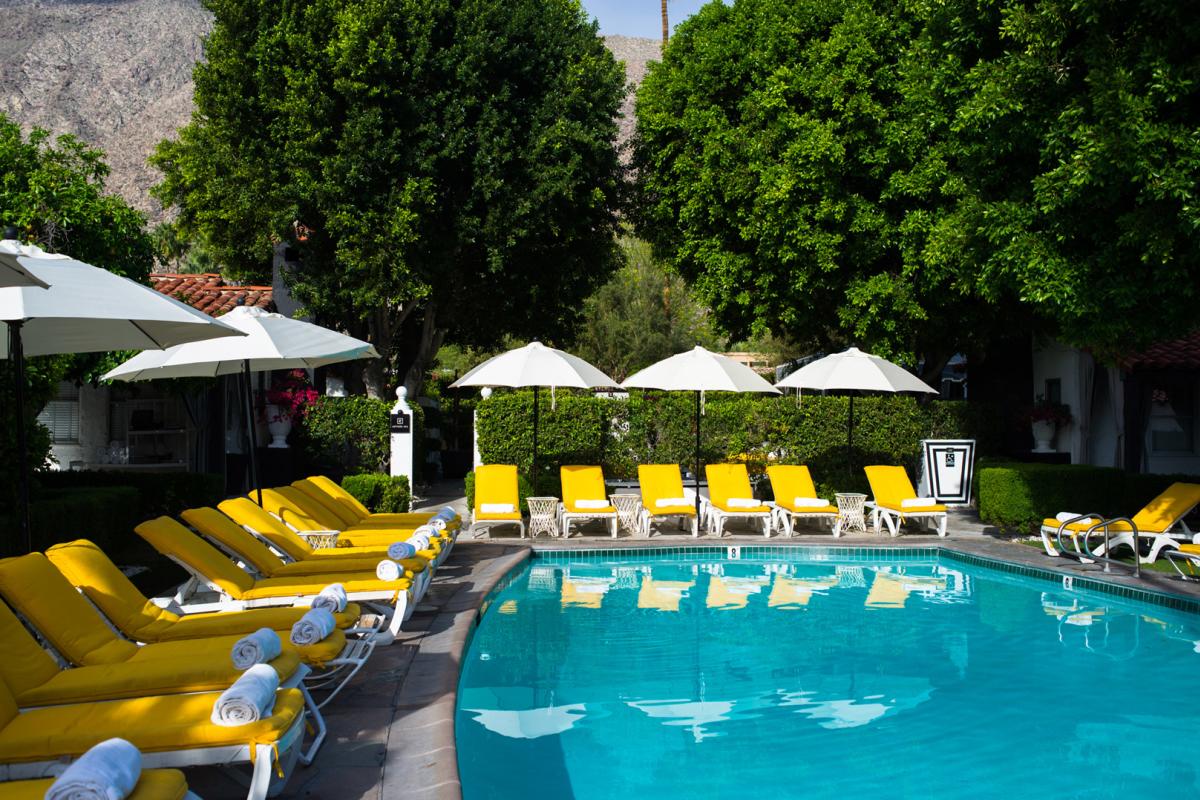 Plan a getaway with style and the right amount of sophistication at the Avalon Hotel & Bungalows in Palm Springs. Fall in love with their Spanish-style lodgings including dreamy studios and 13 private villas. Lounge poolside, grab lunch at their onsite restaurant or chill at one of their spa cabanas. If relaxation is on the agenda for your desert escape, this is the place to be. 
Don't miss the chance to visit their exceptional Estrella Spa, a peaceful garden hacienda where seasoned therapists are ready to pamper you. Take your pick from a variety of treatments including scrubs, massages and more. Their 60-minute Prenatal massage is specially designed for moms-to-be in their second or third trimester and offers a restorative treatment that helps relieve muscle tension and fatigue. 
 
Searching for more places to stay? Picture your next getaway at one of these locations.
Shop for Baby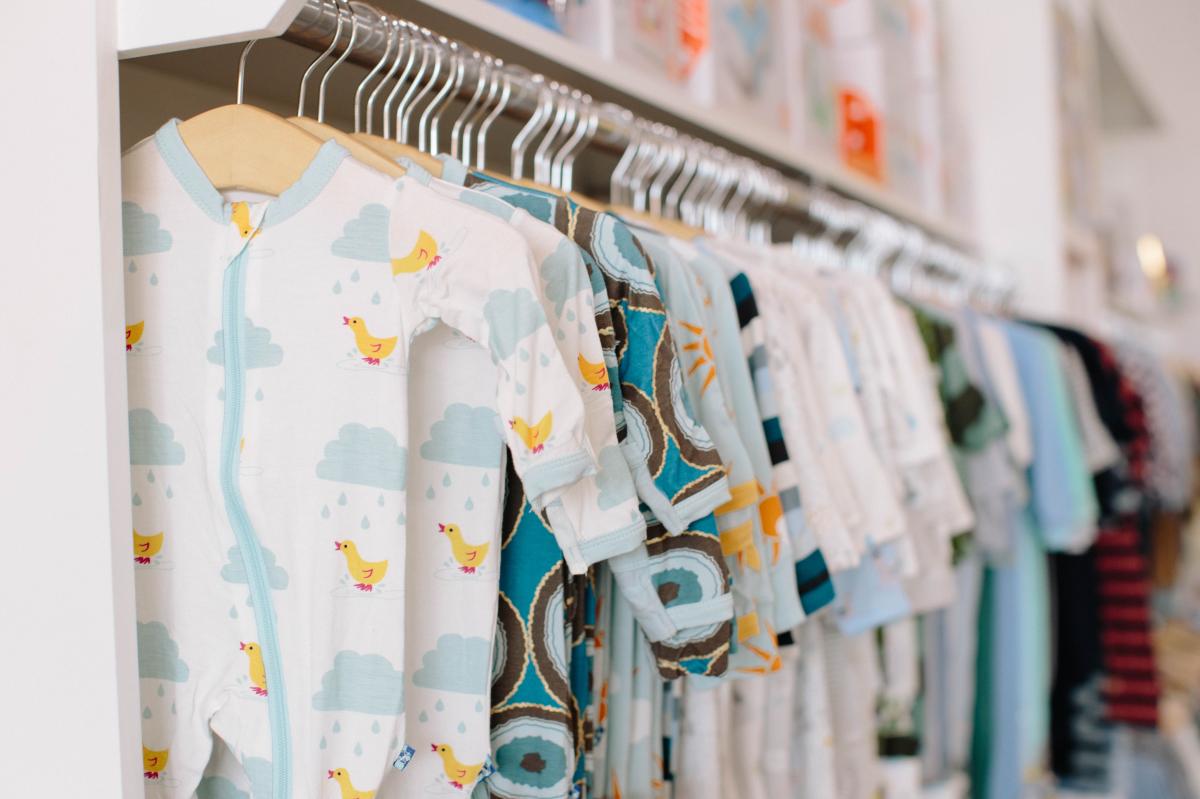 Photo by Jordan Nix
Shop charming and unique baby clothes, toys and more during your visit. With a variety of charming boutiques, local shops, and high-end stores, Greater Palm Springs has endless options for expecting parents looking to add to their nursery closet.
The Lumpy Bunny
Stop by El Paseo in Palm Desert for an extraordinary day of shopping. Visit their shops, view public art, or dine al fresco at any of the excellent restaurants in the area. Be sure to stop by The Lumpy Bunny, an eclectic children's boutique established in 2003, carrying a variety of designs guaranteed to make your little one stand out.
 
Jada Bug Kids Boutique
Keep the retail therapy going by visiting Jada Bug Kids Boutique in La Quinta. This local shop offers everything from clothing to books, to bath and skincare products, blankets, car seats and much more, making it a one-stop-shop for new parents. 
 
Dinner for Two
Bring romance to the dinner table by enjoying a delectable dinner in elegant dining rooms or under swaying palms, and stunning views of the San Jacinto Mountains. Whatever your preference, this foodie oasis has something for every appetite.  
 
Copley's on Palm Canyon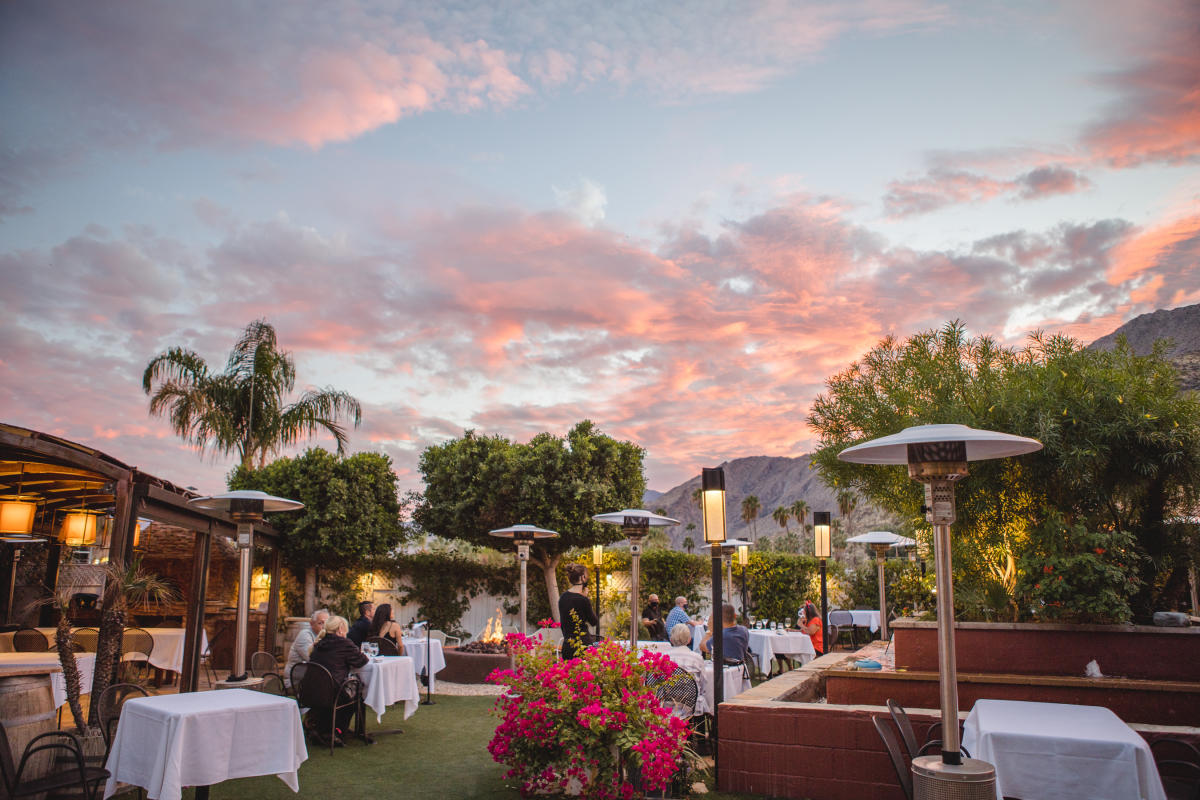 Delight in upscale cuisine at the award-winning Copley's on Palm Canyon. Located in the historic Cary Grant estate, this Greater Palm Springs staple serves delicious American cuisine infused with traces of tropical and European flavors. Their outdoor seating is perfect for an enchanting and unforgettable dinner for two.
 
Wally's Desert Turtle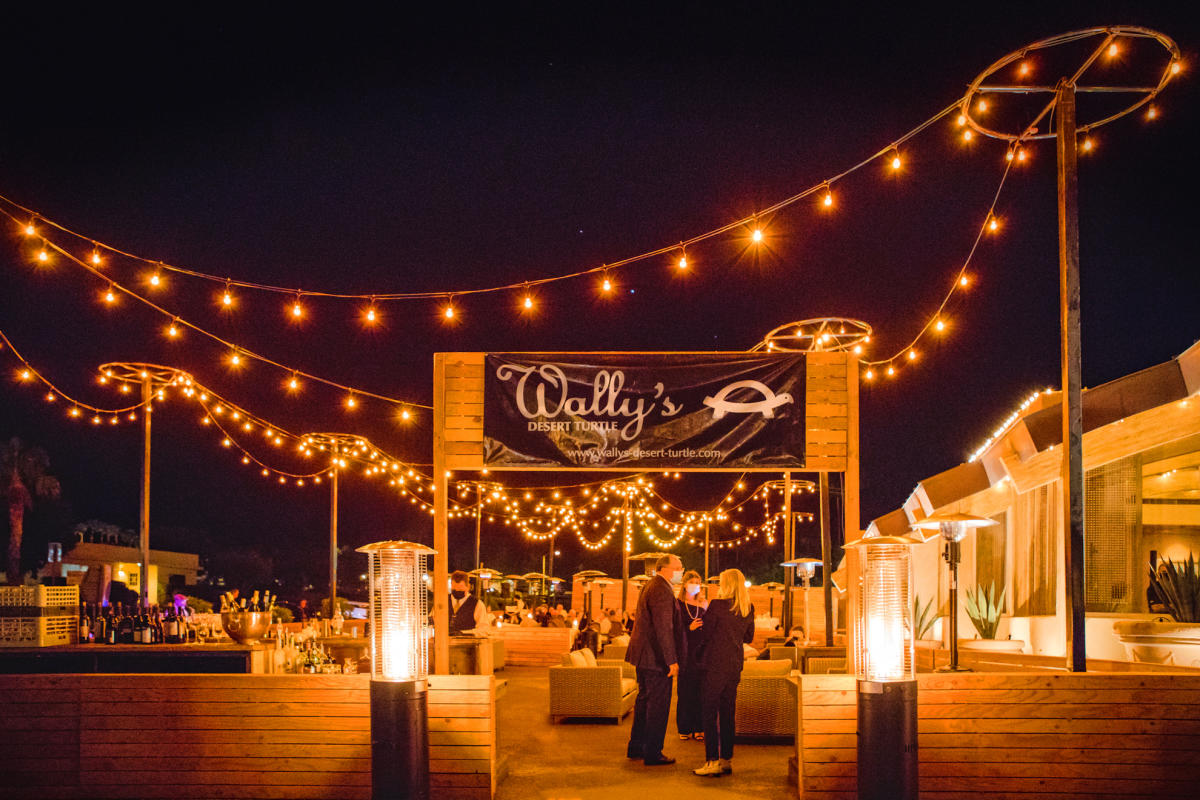 Make it a classy evening and savor fine dining at Wally's Desert Turtle. From the moment you walk in you're greeted with mirrored ceilings, dazzling chandeliers, and sophisticated decor guaranteed to set the mood for your romantic dinner. This desert icon offers contemporary California cuisine, prepared expertly by a classically trained Chef. Reserve your table and enjoy a dining experience like no other. 
 
Searching for a different dining affair? Take your pick from any of these remarkable Restaurant and Nightlife options. 
 
Sweeten Your Getaway
Take a moment to indulge your sweet tooth while enjoying your babymoon. Share a date shake, split some toffee, name your craving and this Southern California oasis has you covered. 
 
Shields Date Garden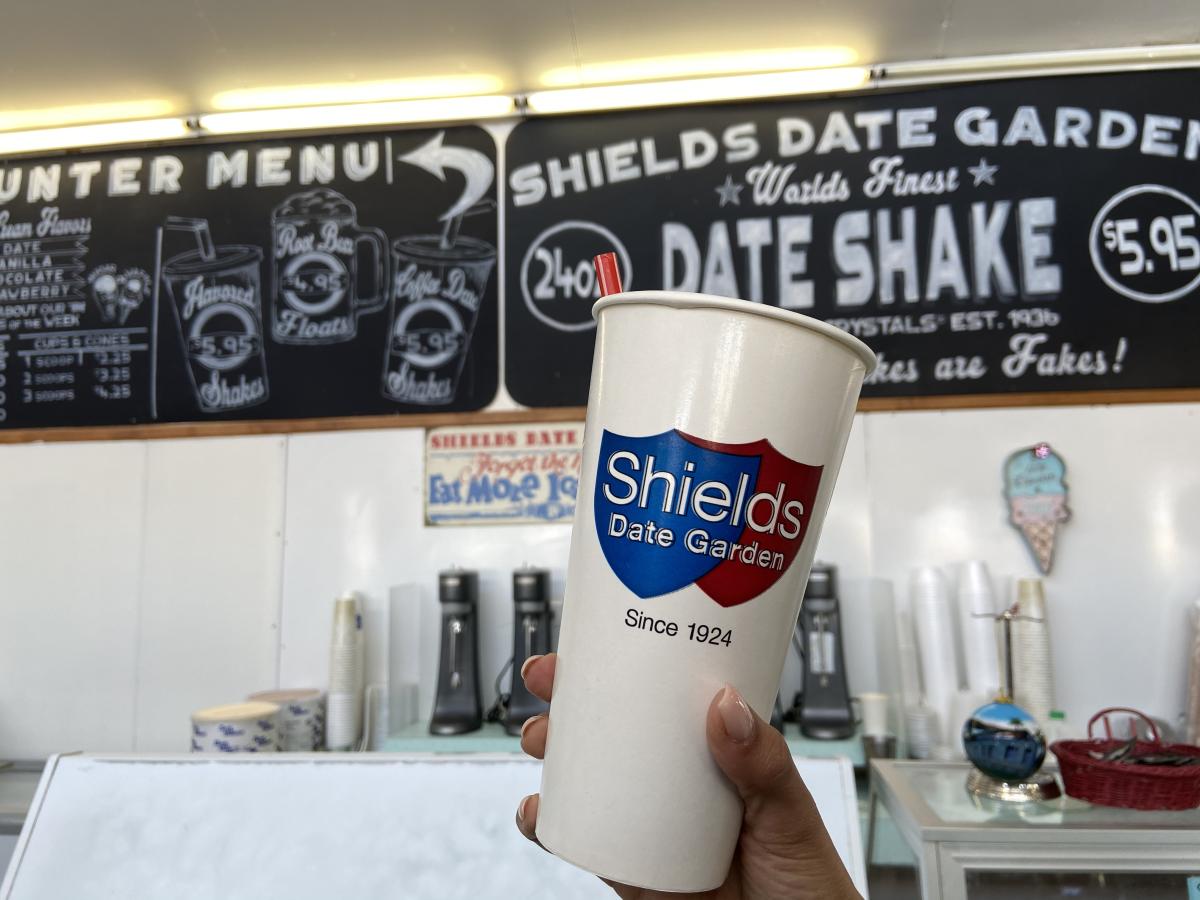 Sip and savor a date shake, a truly delicious sweet treat and a signature Greater Palm Springs dessert. Stop by the famous Shields Date Garden, walk through their date garden, and try their delectable date shakes, made with farm-fresh dates. You can also enjoy this cold and creamy delight at any of these locations, each serving their own spin on this classic treat.
 
Brandini Toffee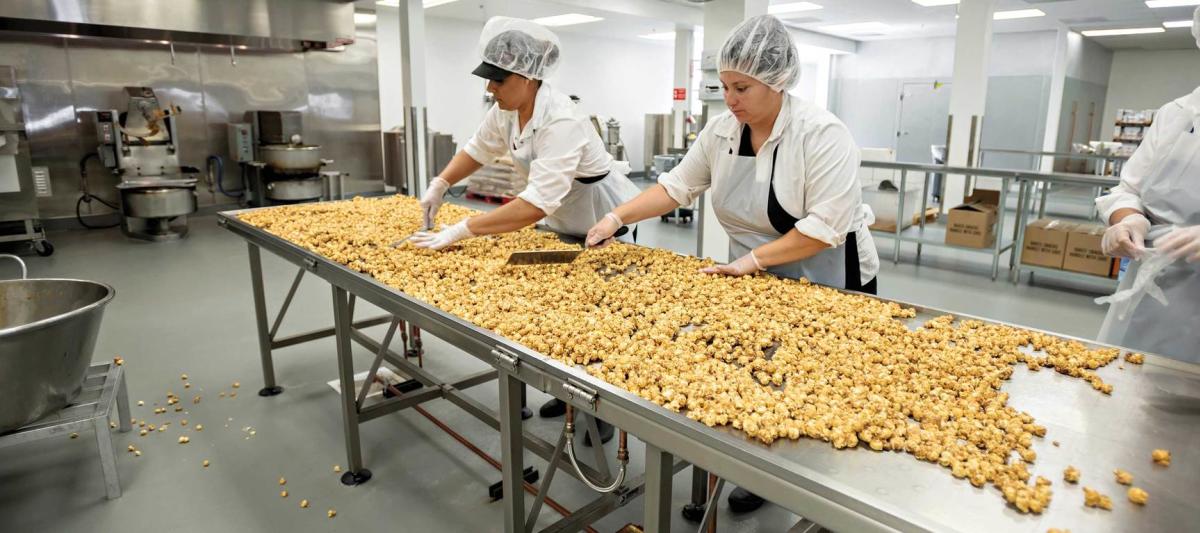 Are you a chocolate-lover or toffee obsessed? Brandini Toffee is the place for you. This family-owned toffee-making business offers handcrafted toffee created with premium ingredients. Established in 2002, Brandini Toffee is a must-try when visiting Greater Palm Springs. Some of their signature sweet treats include Almond Toffee Bites, Cashew Almond Toffee Popcorn, and more. 

Find more places to explore while celebrating your babymoon in Greater Palm Springs. Take a look at these things to do while visiting our Southern California oasis.