Whether you're a foodie, a bon vivant, or just a straight-up chowhound, mark your calendar for the Palm Desert Food & Wine Festival Presented by Agua Caliente Casinos from March 24-26. The annual culinary festival includes a variety of events that will appeal to all types of food and beverage fans from those with a sophisticated palate to those with a barbecue stain on their shirt. Food lovers are food lovers after all. 
There's everything from a celebrity chef wine dinner and countless cooking demos, to Grand Tastings with endless samples of food, wine, beer and spirits. Most of the events are located underneath the big white tents atop the parking structure at The Gardens on El Paseo in Palm Desert, but there are a few off-site events that will tempt your tastebuds as well. 
 
Notable Chefs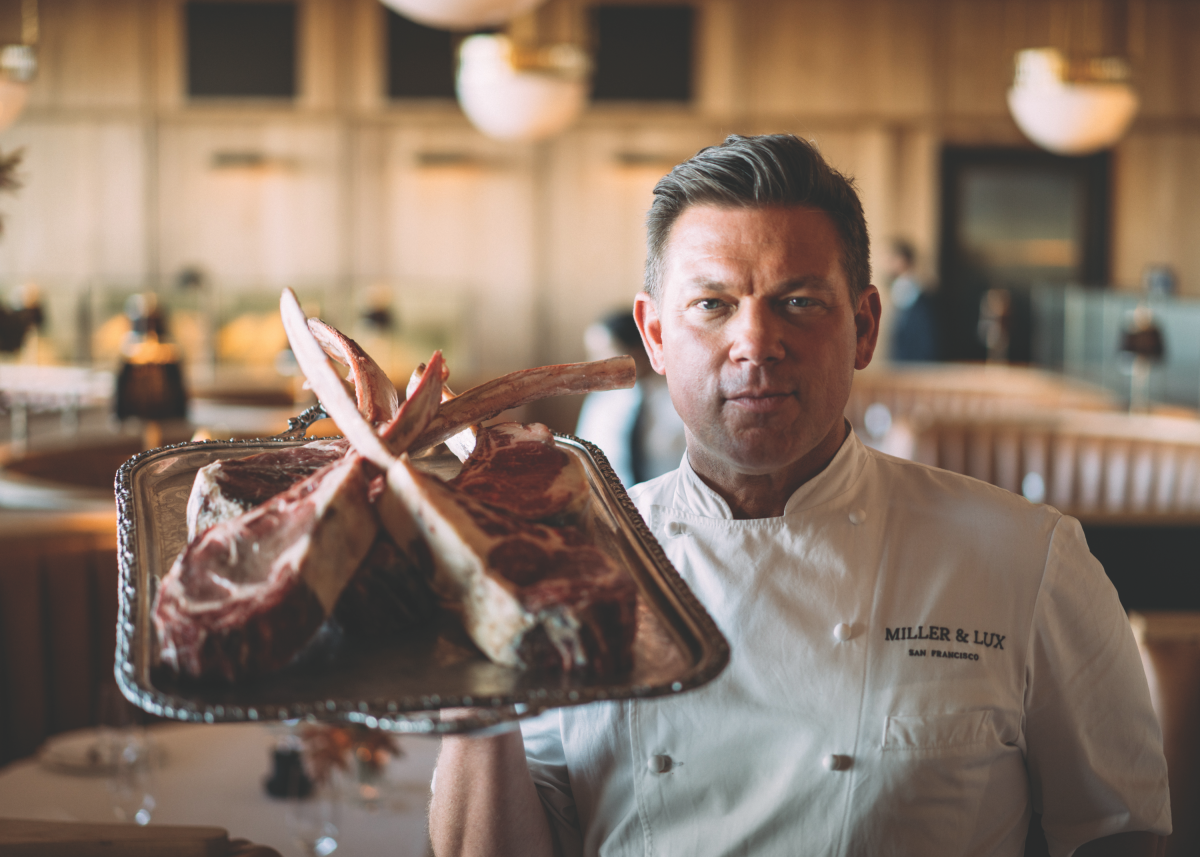 The festival is known for attracting some of the biggest names in the cooking world and provides various opportunities to see them in action, taste their creations and even rub elbows. This year's impressive collection of celebrity chefs includes Curtis Stone, Tyler Florence, Aarti Sequeira, Zac Young, Jamie Gwen, and many others.  Most can be seen leading cooking demos as part of the Grand Tastings on March 25 and 26. But there are also a variety of special ticketed events hosted by the culinary pros. 
When: March 24
This live cooking demo event has chefs preparing each course on stage while you sit back, relax, eat, and drink.  Zac Young serves as host and is sure to bring his wit and unpredictability to the feast and wine-pairing event.  He will be joined by Afrim Pristine who will provide the first course: Humboldt Fog goat cheese and plums with white balsamic and Marcona almond vinaigrette. Jamie Gwen will provide the second course: Foie gras cream puff with strawberry rhubarb salad, hazelnuts, and prosciutto crunch. Tyler Florence will deliver the third course: Surf & Turf or carrot pappardelle as the vegetarian option. Yolanda Gampp will provide dessert: Lemon brûlée cheesecake with berry compote. Tickets are $250. 
When: March 25
The Michelin-starred chef will lead a three-course wine dinner with special guest Yolanda Gampp, known as the "Beyonce of Cakes."  A wine pairing will be provided by Unshackled and Saldo Wines by The Prisoner Wine Company. The menu includes Watermelon Salad for the first course;  Cioppino with mussels, shrimp, salmon, halibut, tomato, fennel, and a garlic crostini for the second course; and a key lime pie cake trifle for dessert. Tickets are at $250 for general reserved seating; $400 for dinner and a VIP meet and greet with a signed cookbook. 
When: March 25
The two chefs will test their baking skills in a head-to-head competition and the winner is the audience who gets to see them in action and then taste their creations afterward. Gampp is a dessert specialist, while Young is known for his playful take on pastries. The cost for general admission is $75 while access to the Cake-Off & Carte Blanche 11 a.m. entry to Grand Tastings is $275.
When: March 25
Learn all about the date and how to cook with the locally grown sweet staple. TV personality and cookbook author Aarti Sequeira will be joined by local date farmer Mark Tadros for this educational and delicious party, presented by California Dates. The cost is $75 while access to the Date Party & Carte Blanche 11 a.m. entry to Grand Tastings is $275.
 
Grand Tastings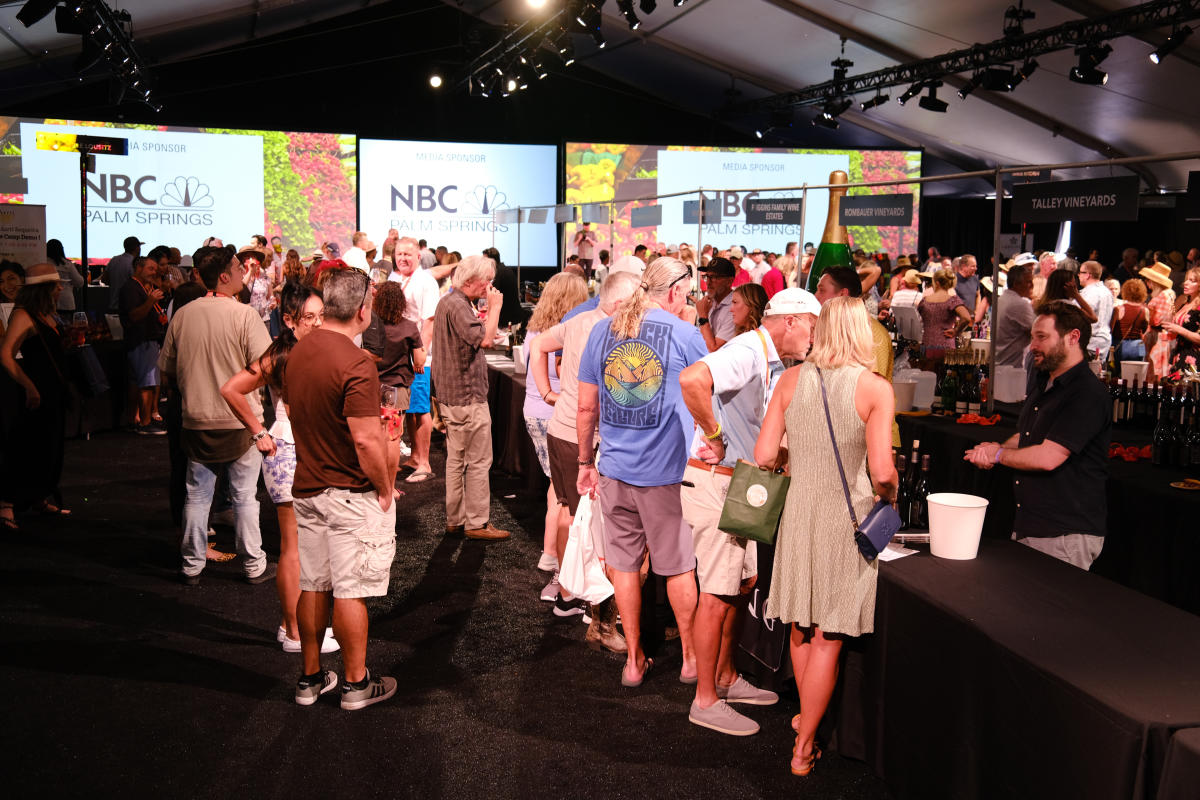 The meat and potatoes of the festival are the Grand Tastings held on March 25 and 26. These two events feature unlimited samples from more than 40 local and regional restaurants and taste from more than 60 wines, beers, spirits, and more. 
Expand your cuisine horizons by sampling foods new to you or trying something from that one restaurant that has eluded you. With so many wineries and other beverages represented, it's also a great opportunity to find a variety or cocktails you may not have known about. 
You also get an opportunity to intimately watch some of the culinary world's most talented and well-known chefs cook in front of you during the chef demonstrations - and then taste their creations.
 
Side events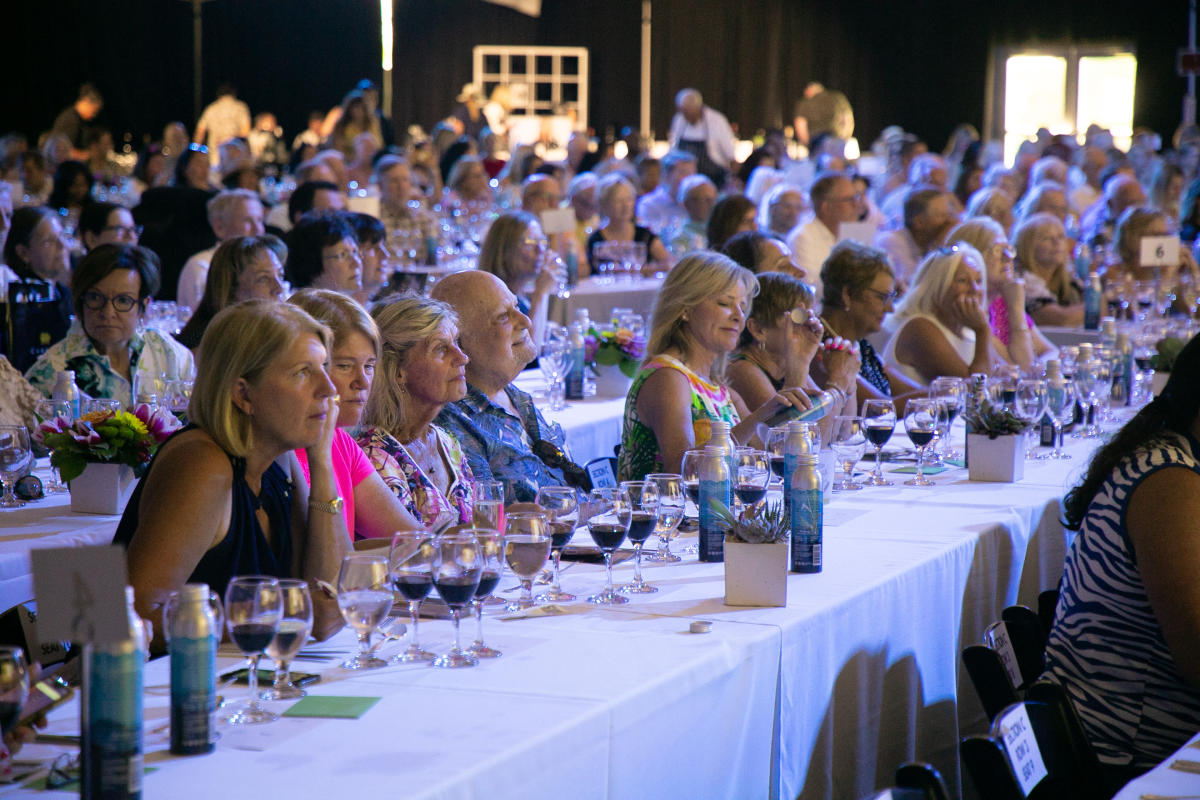 In addition to the Grand Tastings are a variety of side events that foodies won't want to miss because of the delectable dishes and the opportunity to get up close and personal with their favorite celebrity chefs.  
When: March 23
Enjoy a three-course meal created by Top Chef fan favorite Fabio Viviani at the recently renovated Desert Island Country Club in Rancho Mirage. Champagne and wine-pairing is also part of the night, prepared by Jon Butler and his team at The Penny & Parlour.  Ticket price is $175 per person or $1,500 for a table of 10.
When: March 24
At this event, guests get an opportunity to mingle with their favorite chefs while sipping craft cocktails and indulging in bites, at a private home in Palm Springs. The party menu includes: Glynis' Party Wings by Glynis Albright; Mushroom Empanadas by Lisa Dahl; and Amaretto Shrimp by Jamie Gwen. Other chefs you can mingle with include Curtis Stone, Tyler Florence, Aarti Sequeira, Zac Young, Gale Gand and Afrim Pristine. The cost is $125 per person.
 
Insider Tips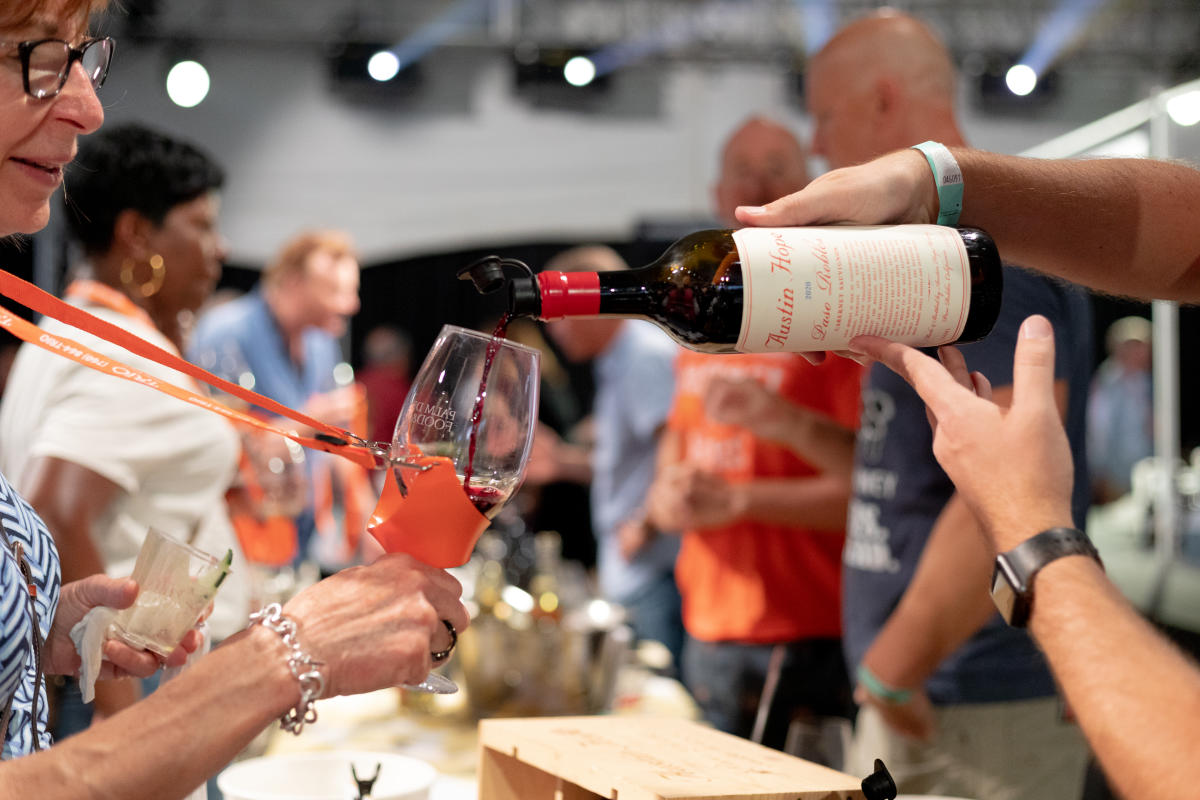 Check out all the participating restaurants and wineries listed on the festival website before heading to the Grand Tastings so you know which booth to find once you get there. Arrive on time for the Grand Tastings to get the most out of the limited time you have, and don't be afraid to go back for seconds if you find a tasty treat. Actually, on second thought, no one is checking, go ahead and have thirds.
If there's a popular chef demo you want to see, arrive early to get a seat (sometimes it's standing room only) and stay until the end so you can sample the dish. And lastly, don't forget to wear your stretchy pants!

Ticket Information     
Reserve your spot for Palm Desert Food & Wine by purchasing tickets online now or at the event ticket booth at The Gardens on El Paseo (beginning Friday, March 24, 2023). Both reserved and general admission passes are available for attendees to choose from, and each ticket covers all food and drinks consumed at the event. For those who would like to attend more than one foodie function during the festival, ticket packages are still up for grabs online.

For more excitement, this spring in Greater Palm Springs, check out Fashion Week El Paseo 2022!