Nothing says summer like rays of sunshine and cool, refreshing snacks! We have all of the greatest spots to find any and every kind of ice cream to indulge your dessert craving. Whether you're looking for something spicy or ultra sweet, Greater Palm Springs is an ice cream oasis in the making. So leave the store bought ice cream tubs and bars at home and explore all of these options in the oasis!
Brandini Toffee

Brandini's well acclaimed toffee has been featured on The Food Network, The Martha Stewart Show and has even been served to the President of the United States! Combining their toffee plus ice cream equals heaven on earth. The chocolate and toffee dipped, vanilla ice cream bars are the perfect melt-in-your-mouth, sweet treat for any summer afternoon.
Ice Cream & Shop(pe)

Not only is Ice Cream & Shop(pe) every foodstagrammer's paradise, the ice cream parlor has some of the best and most unique flavors in Greater Palm Springs. With a rotating menu of gourmet ice cream, there is never a dull moment! Try local favorites like the pomegranate chip, an amazing pop of fruity flavor with chunks of chocolate chips to sweeten things up. For a flavor completely original to the Greater Palm Springs area, try the Coachella Valley Date. This flavor also comes in a vegan vanilla option and infuses local dates into the icy treat––Yum! Other flavors at the location include lavender, black sesame, Mexican chocolate, passionfruit, honey, and much more! Ice cream specials are available from Monday through Thursday and Sunday, so don't miss out on great deals like Tuesday's, "Two Dollar Tuesday" where you can get one scoop for just two dollars.
Shields Date Garden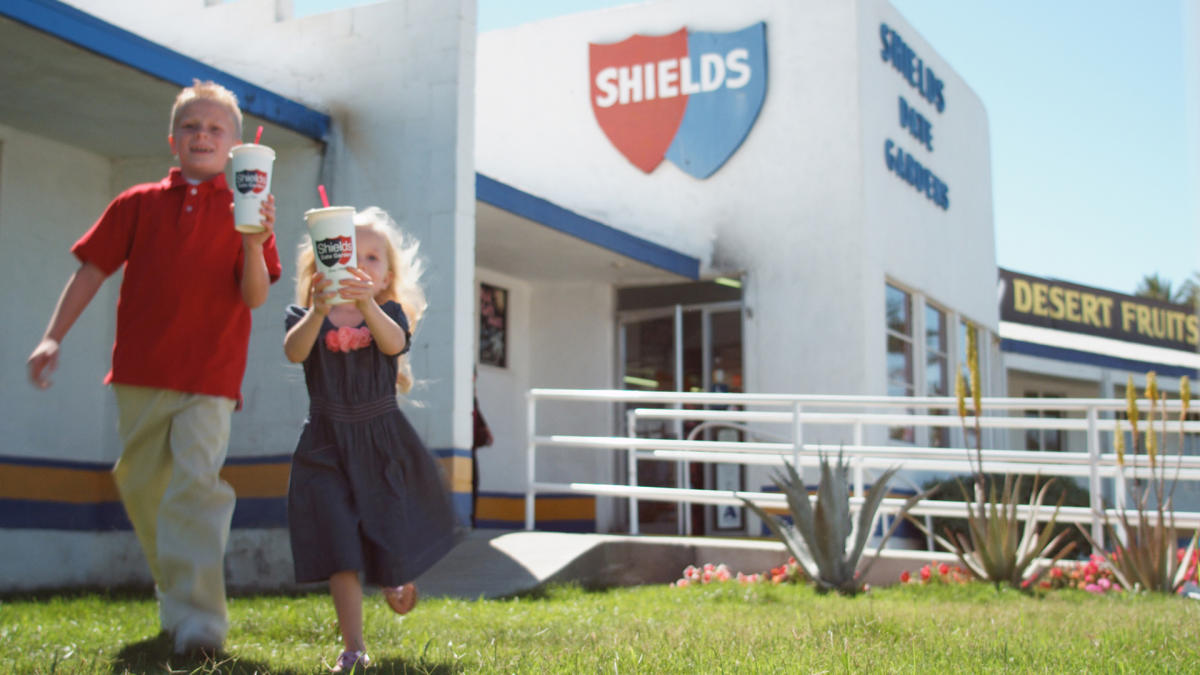 At Shields Date Garden, you can create the perfect date by trying out some of the best in the oasis. At The Cafe, the warm Better Than Grandma's Bread Pudding with a scoop of vanilla ice cream is like biting into your childhood memories! You can also try the hand scooped date ice cream, created with vanilla ice cream and date crystals from within the gardens. Stir this sweet confection well to get the full date experience. This rich and creamy treat is the ideal goodie to enjoy with any summertime sweetheart.  
Gelato Granucci

This artisanal gelato shop is the place to be this summer as many of the flavors at Gelato Granucci are straight from Italy and made freshly in house! The Pistachio, Mandarin, and Hazelnut gelato is made with Tonda Gentile hazelnuts from the Piedmont region of Italy. Other flavors, like Coffee, are brewed in-house and sourced from local business, Joshua Tree Coffee Company. For those craving a nondairy delicacy, the sorbet options are out of this world! Try the Pear Cardamom, a pear sorbet combined with the floral and warming spice, cardamom. Raspberry, Meyer Lemon, Piña Colada, Strawberry and Mango are among some of the other refreshing flavors you can try for a cool-me-down.
Kreem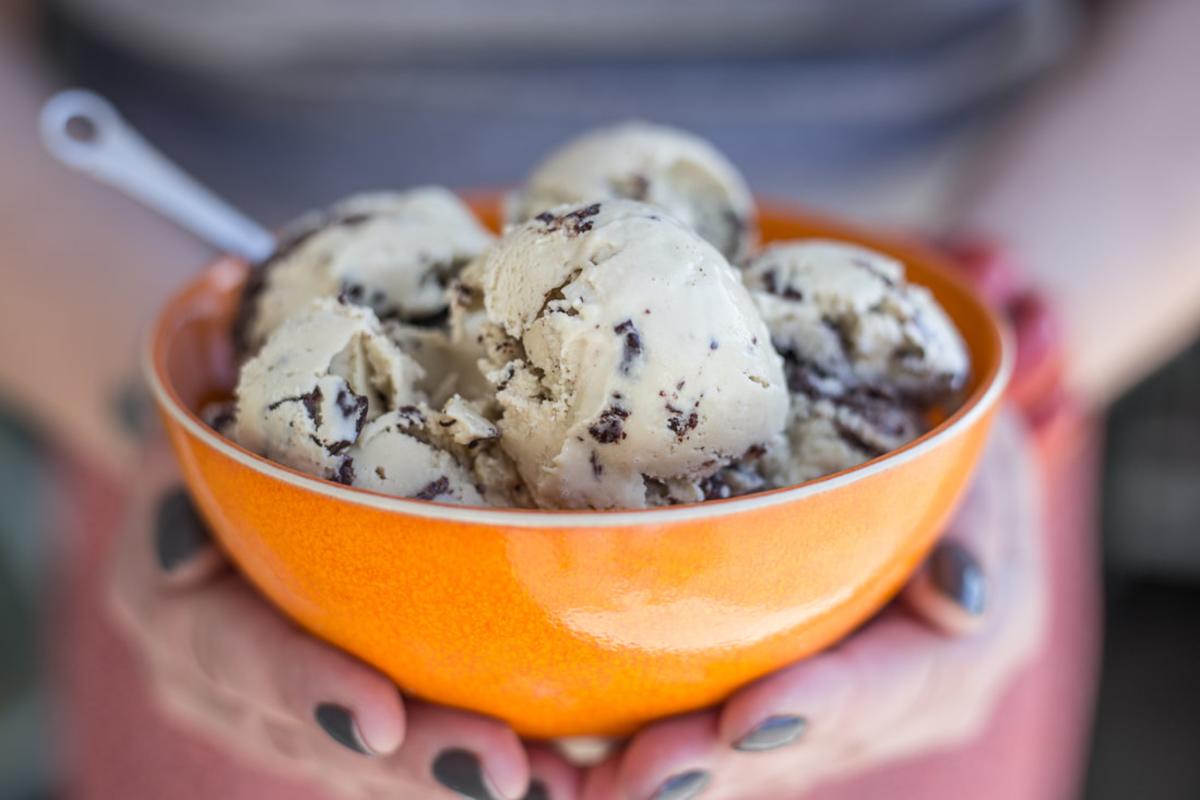 All of the ice cream available at Kreem is handmade and created in house. The shop specializes in organic, non GMO,  natural flavors and is vegan-friendly. Kreem's vegan flavors are all made with a coconut base and all natural sorbets. Take a taste of flavors like Ube, Chai, Lavender Cookies & Kreem and Hibiscus Rose! The team at Kreem are constantly creating unparalleled new flavor combinations and posting them online like a turmeric- ginger and blue algae double scoop! Plus Kreem's uber cute location has some amazing views of the nearby mountains!
La Michoacana Ice Cream Parlor Flavors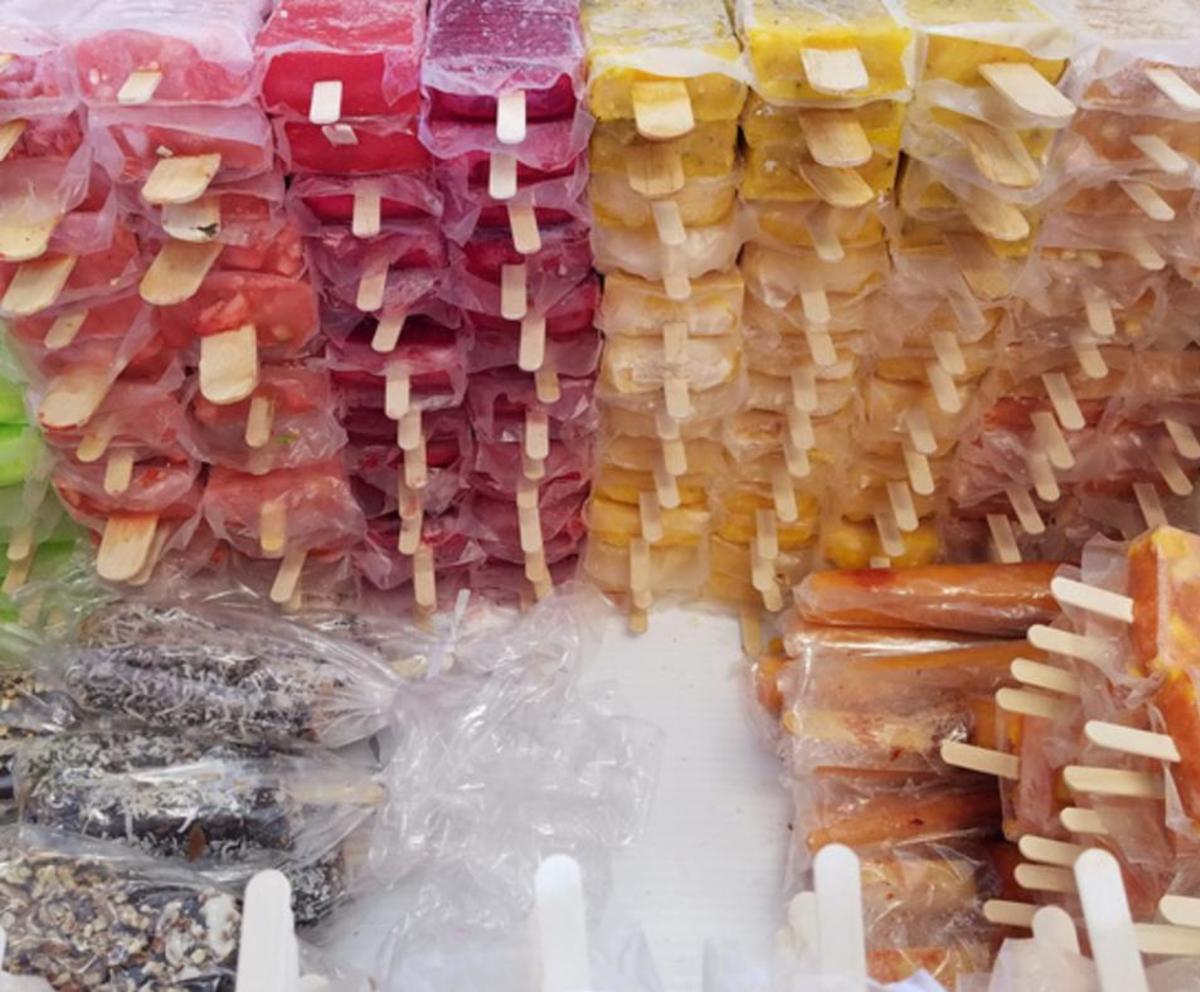 La Michoacana Ice Cream Parlor has an endless variety of popsicle and ice cream flavors influenced by Mexican favorites. Take a bite out of water-based fruit popsicle flavors like pineapple with chili powder, guava, soursop or cream-based flavors like blackberry & cheese, plum, pecan, vanilla raisin, among others. Guests can enjoy much of the same flavors in the ice cream, both water and cream based. Frozen bananas dipped in chocolate are also available for those wanting to skip ice cream altogether. Want something on the spicier side? Try a mangoneada! Mangoneadas at this ice cream parlor are made with a slushie-esque sorbet of your choice: lemon, cucumber, mango, pineapple, tamarind, soursop, guava or strawberry, filled with mango fruit chunks, drizzled with hot sauce and topped off with salty and sweet tamarind candy.
Nitroinfusions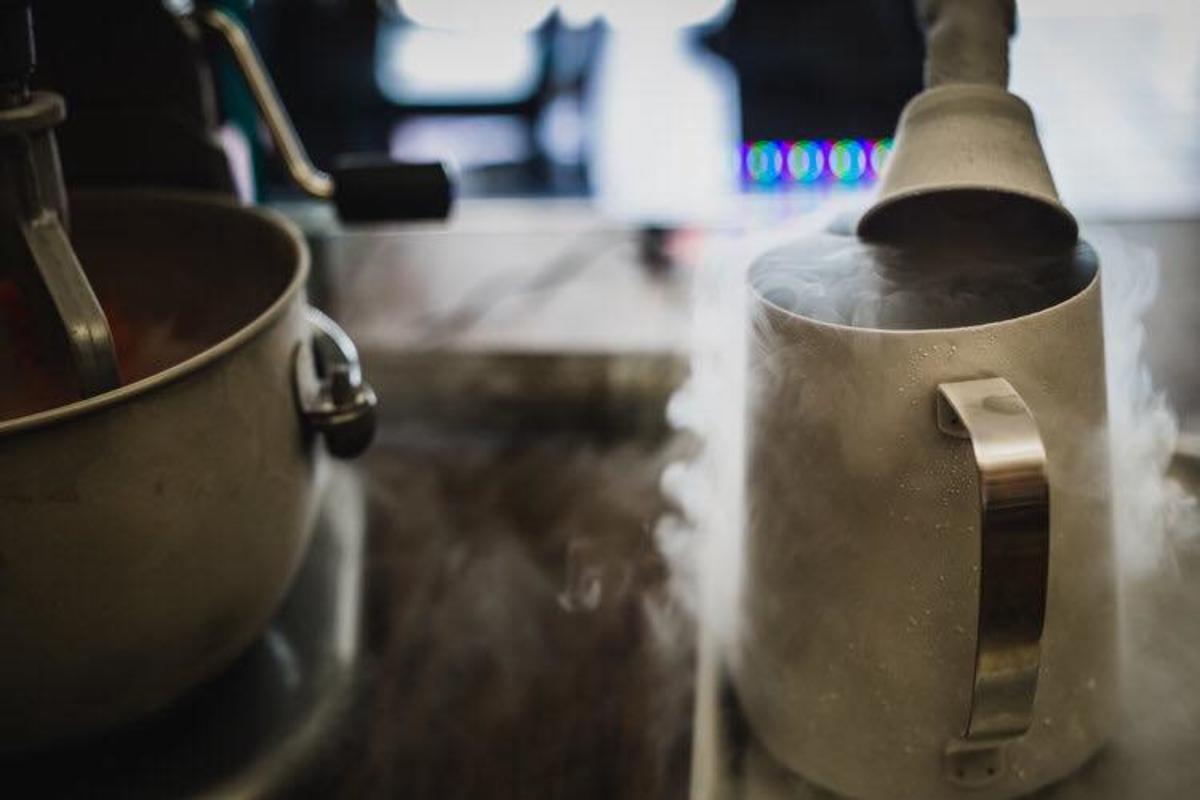 Nitroinfusions uses liquid nitrogen to freeze its ice cream into an instantly freezed, creamy delight! Because of its fast creation, liquid nitrogen ice cream is usually silkier and smoother than most because it keeps fat and water particles very small. Nitroinfusions organic menu includes banana lavender, roasted pistachio and olive oil, salted caramel, strawberry cheesecake, among others. Watch and marvel at how the process is made and enjoy your sweet treat under the sun!
Looking for more delicious treats in the oasis? Be sure to check out more indulging options to Eat & Drink in Greater Palm Springs.