Inspiring works of art and the destination's striking beauty make for a good creative marriage at the La Quinta Art Celebration, but this year's festival truly stands out for several reasons. For starters, the popular outing returns after an eight-month pandemic related pause. Running over Veteran's Day Weekend (9 a.m. to 4 p.m., Nov. 11-14), it unabashedly features 200 world-class, jury-selected artists hailing from five countries and 32 states to exhibit their original works. Buy your tickets here and get ready to enjoy this lively event. 
Artists
"It has been 20 months since the inaugural La Quinta Art Celebration back in 2020," says event director Kathleen Hughes. "Artists have had a lot of down time to produce new art.  They've explored new ideas and processes of how to create new works. Some of their styles have completely evolved with new techniques and styles."
Those styles range from classical to whimsical and span 12 media categories including: 2D Mixed Media, 3D Mixed Media, ceramics, digital art, drawing and pastel, fiber, glass, jewelry, painting, photography, sculpture and wood. For this special endeavor, SCOPE Events, the event's presenter, has brought famed bronze sculptor, Jim Budish, back to La Quinta after a five-year hiatus from art shows. 
Of interesting note is Tennessee-based artist Daryl Thetford, who will be showcasing two pieces of work that are directly related to Greater Palm Springs. "Daryl is our featured poster artist and his work keeps the California desert in mind," Hughes explains. "Avid desert golfers will appreciate his The Art of the Swing, which is inspired by his deep love for golf. And our desert divas will relate to the Contemporary Desert Woman, which depicts a woman whose hair features words about our valley into her hair."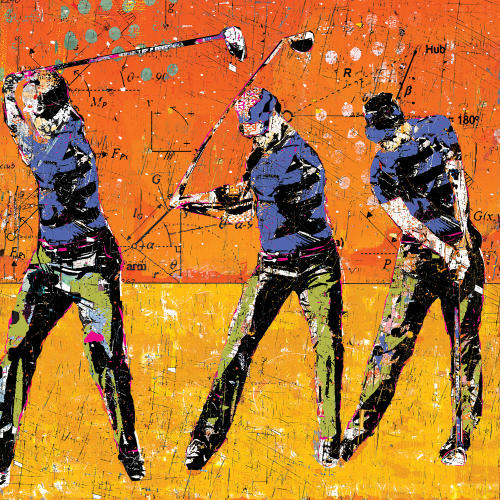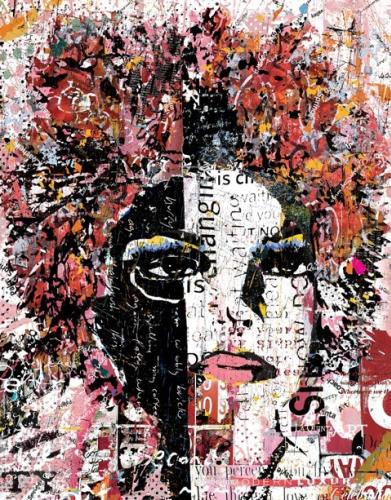 "We are excited to have such a magnificent slate of artists," Hughes adds. "But what is most unique about this event—not only in Greater Palm Springs but across the nation—is the event site. La Quinta Civic Center Park is truly stunning." Lush grass, meandering paths and the scenic lake with fountains. What's not to like?
Food & Entertainment 
"The artists love to wear flip flops and shorts, too, as it has already turned colder where they live on the East Coast or in the Midwest," Hughes says. "Turning the gazebo on the park's island in the middle of the lake into the Don Julio Margarita Bar was a huge success in 2020, as was installing a Champagne Bar at the event entry. It evokes a feeling of 'celebration' from the moment the patrons enter the gates. Additionally, Ketel One Vodka is expanding its experience in 2021 with its Ketel One Oasis Lounge in the meadow of the park. Look for their new cocktails, which boast an oasis theme.
To complement this unparalleled experience, the celebration also offers patrons several "upscale" amenities—from live music and gourmet dining from popular local restaurants to other premium top-shelf beverages. Other food and beverage vendors, which is coordinated by Best Beverage Catering, include: DJ's Louisiana Kitchen, Si Bon, The Cantina at Empire Polo, and Your Pie. Look for E&E Pels Italian Ice at two locations and Soft Serve Ice Cream, too.
As for the daily live entertainment, the stage comes to life with popular local performers, such as Scott Carter (9 a.m. to noon on the Amphitheater stage) and Michael Anthony Gagliardi (9 a.m. to 4 p.m. at Ketel One Oasis Lounge). Headlining the Amphitheater stage from 1 p.m. to 4 p.m. are Southern California music legends, Rideshare (Friday), The Smooth Brothers (Saturday), and The Art of Sax (Sunday).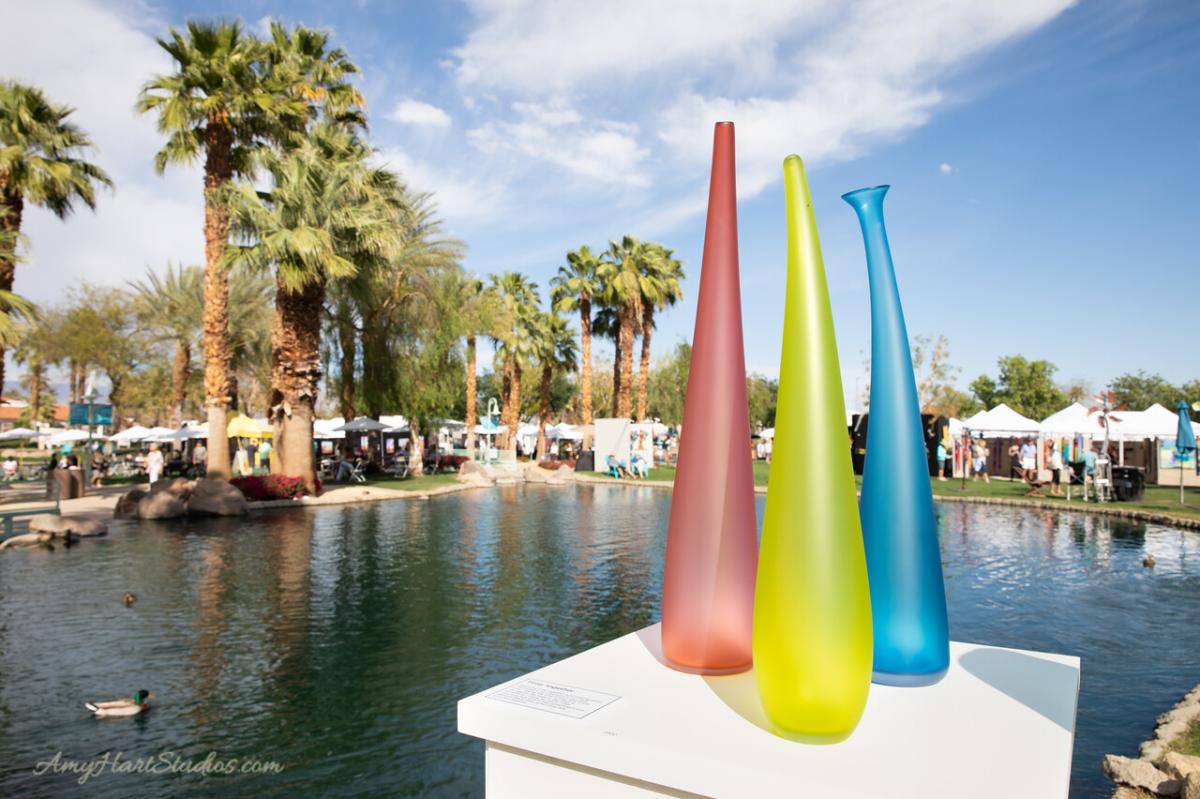 Photo Courtesy of  AmyHartStudios.com
The event also has a designated charity: Tools For Tomorrow (TFT), a local non-profit providing free, after-school arts literacy programs integrating creative writing, art, music and drama for children grades three through five in elementary schools throughout the Coachella Valley.
"Personally, I'm excited to view what these talented 200 juried fine artists have created during these last 20 months," muses Hughes. "Typically, a working professional artist doesn't have this luxury to work in their study and time to develop new art forms. I feel like I'm getting ready for the holidays and I can't wait for them to start building their exhibits and unwrapping these new treasures."
No doubt, La Quinta is a community steeped in pride for the arts and La Quinta Art Celebration nicely intertwines the visual, performing and culinary arts all at one significant event. But mark your calendars for 2022, La Quinta Art Celebration will resume its early spring schedule—March 3-6, 2022. 
La Quinta Civic Center is located at 78495 Calle Tampico in La Quinta. Admission is $20/day, $25 for a multi-day pass, free for children under 12. Event hours are 9 a.m. to 4 p.m. Parking options include free parking throughout the Village of La Quinta, paid self-parking for $10, or valet for $15. SCOPE Events, LLC, is committed to following all local and state COVID-19 health and safety guidelines and will clearly communicate current requirements to ticket holders before the festival. For more information or to purchase tickets early (and avoid lines at the gate), visit the venue website.