As part of our "Love Local" series, we'll be spotlighting some of the shops, restaurants, spas, attractions and businesses that give Greater Palm Springs its personality—the stories that capture not only our destination's unique set of experiences but also our hearts. Because to know them is to love them.
"Right now, it means so much. The City of La Quinta has done a lot to help small businesses. The financial aid they provided during this pandemic has helped so many of us stay open."
Inspired by their travels in Italy, where they sampled olive oils and vinegars from various farms and vineyards, Pete Petrafeso and Deb Degen decided to start a business of their own. "We've owned a home in La Quinta for 32 years, so it was pretty easy for us to decide where we wanted to open our shop," Deb says. Since 2011, La Quinta Olive Oil Company has sold an array of artisan culinary products from its charming storefront in Old Town La Quinta, bringing a taste of the Mediterranean to Greater Palm Springs tables.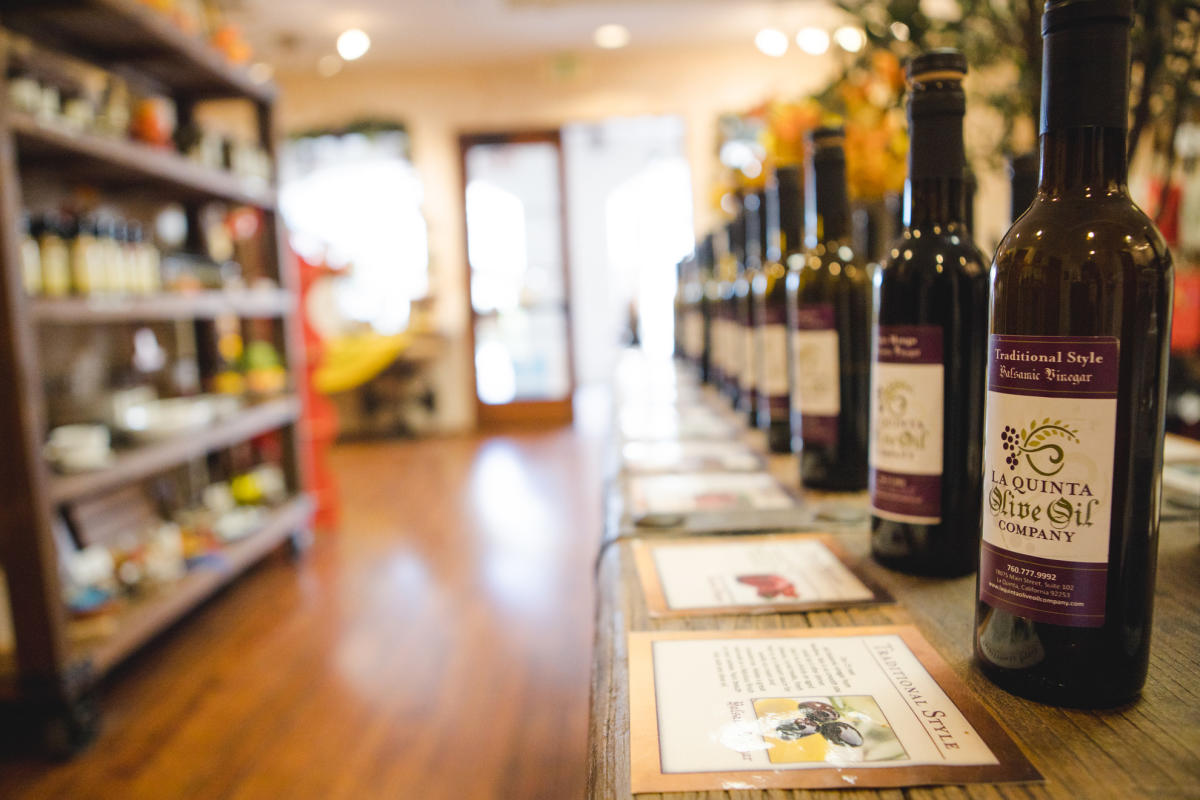 "Pete is Italian, so we've spent a lot of time [there] exploring olive oils and vinegars and attending culinary school," she explains, adding that she and her husband take pride in their products and the research they've put in over the years to make certain the store's inventory is top of the line.
Their balsamic vinegars, for instance, are made in Modena, Italy, while the olive oils hail from all over the world: Italy, Greece, Spain, Tunisia, Chile, and, of course, California. And with dozens of flavors ranging from basil, black truffle and blood orange to citrus habanero, lemon pepper and everything in between, even Deb has a hard time choosing a favorite. "I have so many because I use them for so many things," she says. "The Italian herb is great for starting marinara sauces, and I use the Meyer lemon a lot for salad dressings and to put on chicken and fish. And I love the garlic ones because I hate mincing garlic!"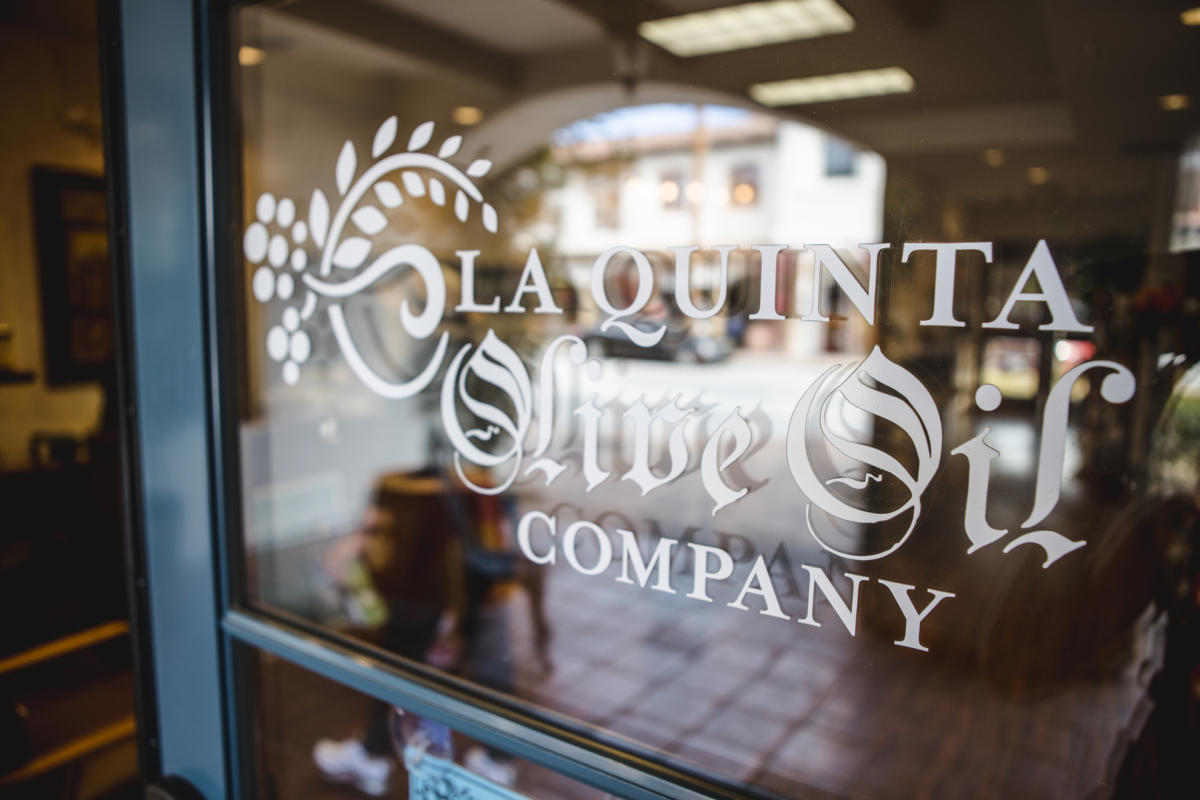 This globally inspired shop has become a gourmet treasure trove for anyone in search of one-of-a-kind foodie gifts—the kind of place where locals come to gather with friends, sample new flavors and share old recipes. They do everything from hosting private tastings (pre-pandemic) to creating cute wedding favors (personalized labels and all).
"We have always loved Old Town for its quaintness, small-village feel and attractiveness to visitors," Deb says, noting how much she and Pete appreciate all the local love they've received over the last year, as well. "Our customers have really stepped up to help keep us in business. During our shutdown last March, we had so much support on our online store. We've had countless people come by and say, 'Glad you're still here!' During Small Business Saturday, the support was really overwhelming."
La Quinta Olive Oil Company
78075 Main St Ste 102
La Quinta, CA 92253
760-777-9992
www.laquintaoliveoilcompany.com