Mocktail trends are on the rise. Whether you are lounging poolside or taking in the natural scenery from the privacy of a shaded patio, Greater Palm Springs is home to a tasty variety of mocktails that tantalize the tastebuds. Find out why these zero-proof signature drinks are increasing in popularity, and where some of the most creative beverages are being served.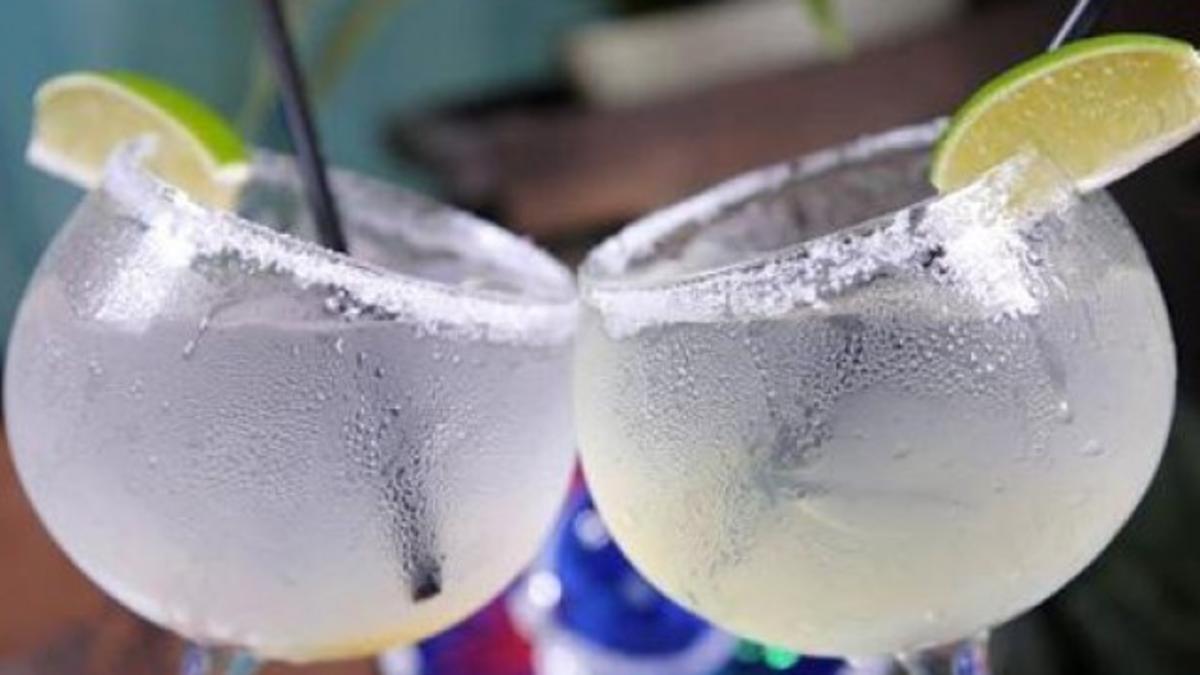 Located in the heart of Palm Desert, Fresh Agave Mexican Bar & Grill  blends traditional and contemporary Mexican cuisine using only the finest ingredients and showcasing its famous signature Margaritas. The small cantina with colorful walls and a warm vibe offers contemporary and traditional Mexican plates along with virgin alternatives to its classic drinks. Try the virgin mojito with mint, sugar, lime juice and club soda.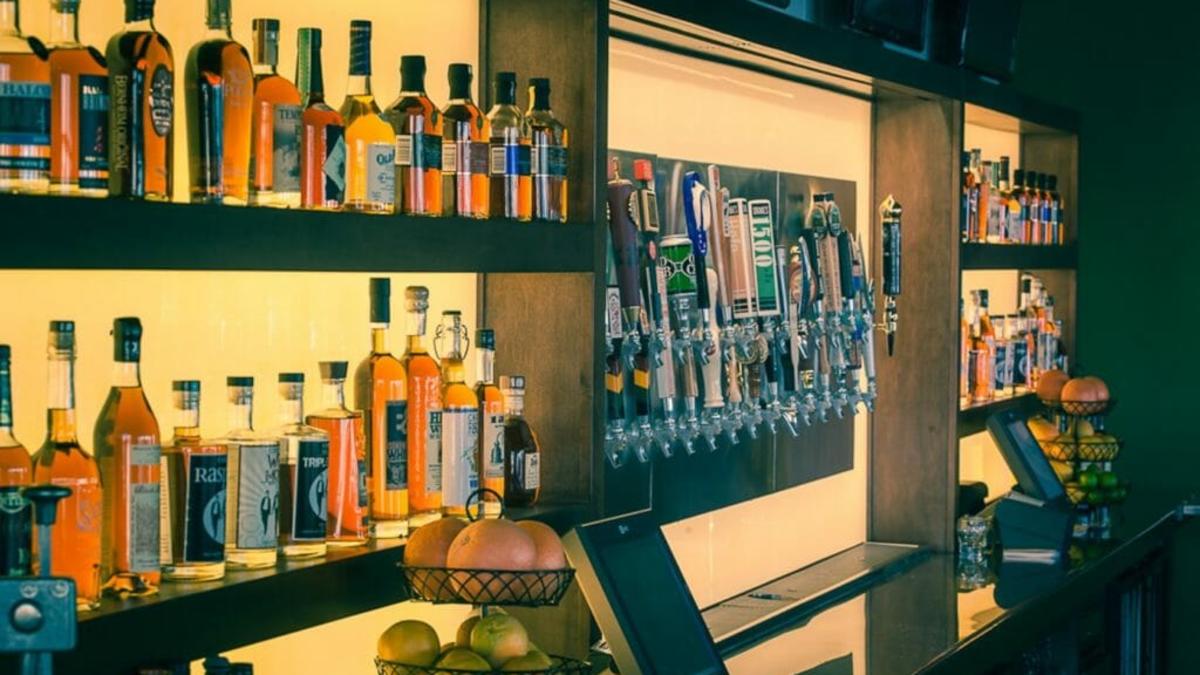 Discover Eureka! , located right off Highway 111, the doors are open and ready to serve you the best of all-American craft food and beverages. This bar and grill creates a unique dining experience and bring the heat to the desert with weekly events like half-off wine Tuesdays, Steal The Glass Wednesdays, Live Music Thursdays, a daily "Hoppy Hour" and weekend brunch. 
If you're looking for a place with all-American food and the best craft beer selection, you have found the right place. For those looking for delicious mocktails, try the virgin Headhunter King drink, made with macadamia nut, lime, pineapple, orgeat, and falernum.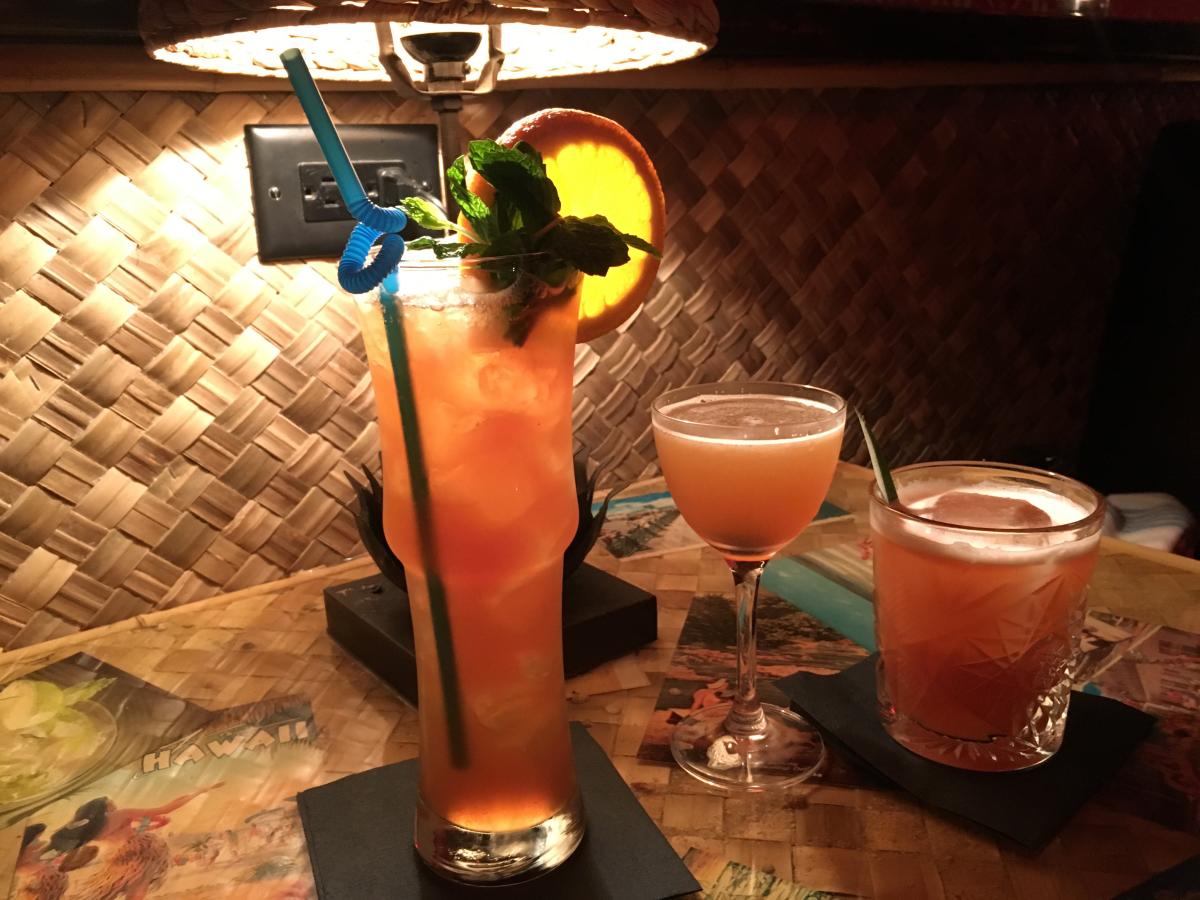 Bootlegger Tiki is home to delicious tiki cocktails made with an equal measure of rum + fruit + love. Located in the same space as the original Don the Beachcomber restaurant that opened in 1953, this bar inherits an incredible piece of Palm Springs history and wants to uphold the tiki traditions that were originally built here - craft cocktails, good friends and a couple of giant tiki torches thrown in for good measure. For a fun mocktail option, try the virgin version of a tiki classic, Tradewinds, with lemon, coconut, and apricot.
Declared one of the top 100 restaurants in the United States by Open Table, The Tropicale is a festive eatery with a neon-lit exterior and retro tropical interior, featuring an eclectic menu and patio. The Strawberry Pineapple Chi Chi is a nod to Palm Springs' famous Chi Chi Club, a midcentury nightclub hotspot, just as The Tropicale is a lively hotspot today. While The Tropicale's original version contains a large amount of rum in it, made virgin, the flavors of fresh strawberries, crushed pineapple, and lime, muddled together with creme de coconut and pineapple juice, carries though. Make it with crushed ice or whirled in a blender, it's perfect for sipping poolside. Pineapple rum can be added as an alcoholic option. 
The non-alcoholic Coconut Mojito is a guest favorite served from the lively poolside bar at the always-popular Saguaro hotel and its El Jefe taco cantina. This refreshing summer cocktail mixes coconut creme and club soda and is garnished with sprigs of fresh mint and a lime wedge. It's an insider's secret; ask James to make one for you!

Located at the JW Marriott Desert Springs Resort & Spa in Palm Desert, there lives the outrageously large and photogenic "Pink Flamingo" shake, which is served up in a 40-ounce martini glass dipped in pink chocolate and sprinkles. The elaborate dessert includes strawberry ice cream, rainbow sprinkles, three shots of strawberry vodka, whipped cream, half and half, cotton candy, lollipops, French macarons, pink glazed doughnuts, pink chocolate dipped strawberries, and edible glitter. And it's served with a pink flamingo straw. The three shots of strawberry vodka can be omitted for a deliciously drinkable dessert that everyone can enjoy. 
A local favorite since opening in 2009, Trio occupies a former midcentury bank building in Palm Springs' Uptown District. With its signature orange accents and fun midcentury décor, Trio is "where Palm Springs eats" – and drinks! A lively bar scene welcomes both neighborhood regulars and out-of-towners. One "zero proof" signature favorite is Island Vibez created with blood orange, passion fruit, pomegranate, lime juice, coconut water, and salted coconut syrup.
The rooftop terrace at Kimpton Rowan Palm Springs is the premier retreat to rejuvenate in the energy and beauty of the oasis. Surrounded by breathtaking views of the San Jacinto mountains, the rooftop offers a sophisticated yet relaxed pool scene, complete with serene cabanas and day beds with complimentary refreshing amenities, and craft cocktails at hot-spot High Bar. Enjoy a Palm Springs Sunset in a frosty glass. This is the hotel's first signature mocktail, named for the colorful cotton candy sunsets in Greater Palm Springs that often leave a glowing red and amber aftermath behind purple mountains. This Palm Springs Sunset combines blackberry cordial, and lemon juice with black iced tea over ice.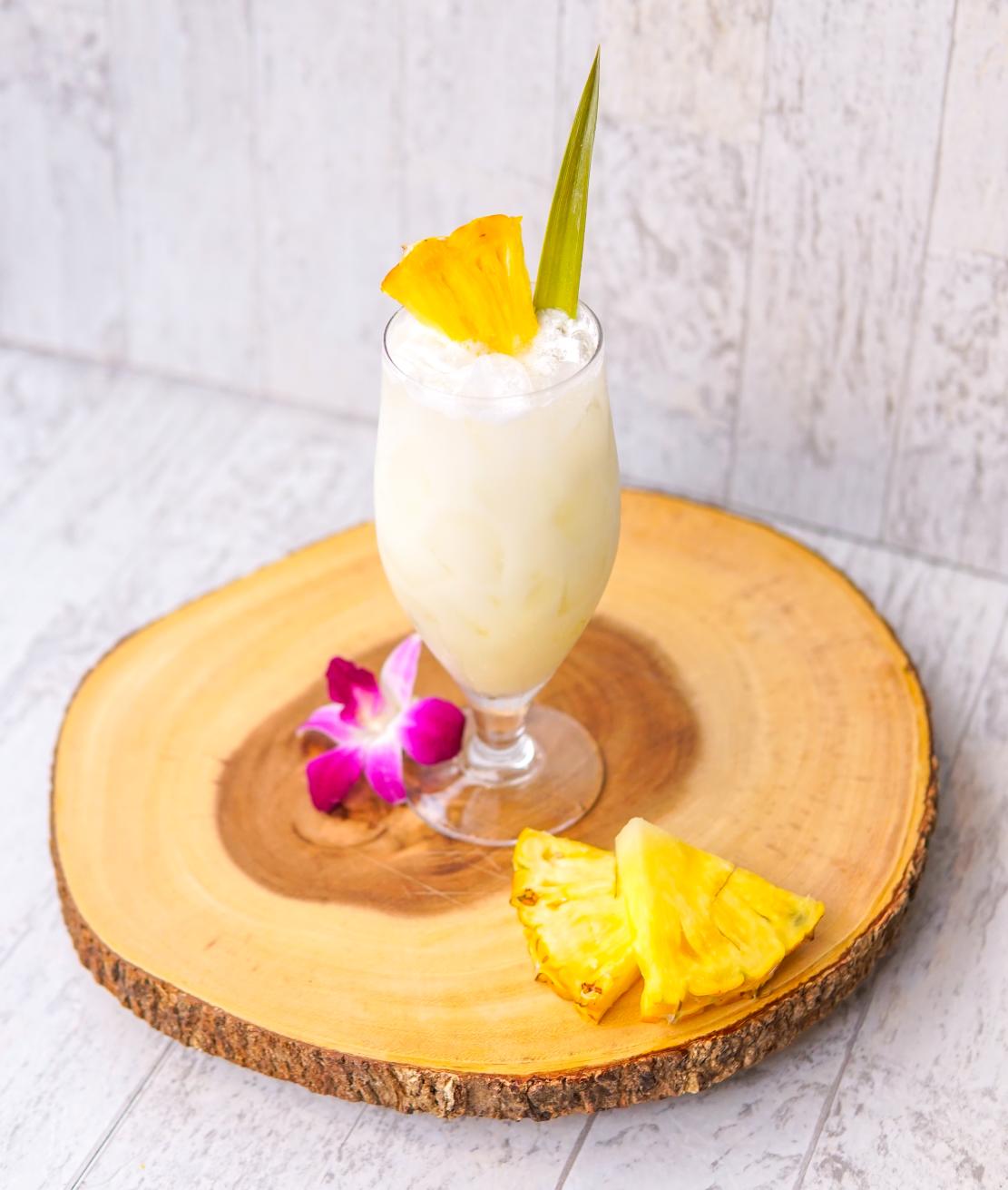 Tommy Bahama is known for its tropical aesthetic that exudes coastal coolness. Enjoy a signature mocktail at either location, atop the Gardens on El Paseo  in Palm Desert or at The Marlin Bar , an outdoor venue in downtown Palm Springs. The Hawaiian Fizz is a tropically sweet elixir that is the perfect choice for everyone to enjoy. To size up this drink, combine equal parts of the first four ingredients, shake well, and add 2 oz. of the mixture to each glass along with ice and soda water. This delicious drink is garnished with pineapple leaves.
Located in the fashionable Uptown Design District, Eight4Nine  is a trendsetter for its sleek white interior with splashes of color, black-and-white celebrity photos and refined New American cuisine. The restaurant features several private dining areas indoors and out and its large main dining room and glass-wall lounge overlooking North Palm Canyon. A colorful array of cocktails just adds to the fun, including the Blueberry Mockjito made with fresh mint, blueberries, and house-made blackberry puree. They add a splash of fresh lime juice and sparkling water: Ice cold, crisp and refreshing.

The Tack Room Tavern  at the Empire Polo Club in Indio is a relaxed, equestrian-inspired bar and grill offering American fare, plus a patio and regular live music. For mocktail options of classic beverages from the Tack Room Tavern drink menu, try the virgin Spicy Paloma with grapefruit, lime, muddled jalapeño, simple syrup, and chile salt rim. The Polo Club Fizz is another option, made with muddled sliced cucumbers with Monin pomegranate syrup and a splash of lime juice in a shaker. Add ice, shake well and pour into a pint glass. Top off with club soda and cucumber garnish.
Bar Cecil is an eclectic food and drink establishment that pays homage to artist/Renaissance man/bon vivant Cecil Beaton. Reflecting Beaton's carefully curated vision of life and art, Bar Cecil aims to create memories through food, drink and hospitality. Under the direction of its lead barman Avery Underhill, Bar Cecil introduces three non-alcoholic cocktails to their menu just in time for summer's heatwaves: Watermelon & Cucumber Mojito (pictured), Raspberry Ginger Mule, Passionfruit & Pineapple Spritz. The Watermelon & Cucumber Mojito blends muddled cucumber, fresh lime juice, and watermelon syrup, shaken with ice and poured into a Collins glass. Top with club soda and garnish with fresh mint and cucumber.
1501 Gastropub occupies the rustic, vaulted ceiling tavern designed by acclaimed Palm Springs architect Chris Pardo. Owned and created by two successful Palm Springs restaurateurs, Willie Rhine of Eight4Nine and Chad Gardner of 533 Viet Fusion and Roly Fusion, 1501 Gastropub features seasonal American pub fare along with a comprehensive selection of beers, wines, and creative libations, some named for iconic Palm Springs places and people. This Chino Canyon Mule Mocktail is a blend of mango puree, lime juice and ginger beer. The Cucumber Mint Lemonade, Virgin Mohito, Strawberry Mint Spritz, and Midnight Madras are other notables on their Sober Stuff drink menu.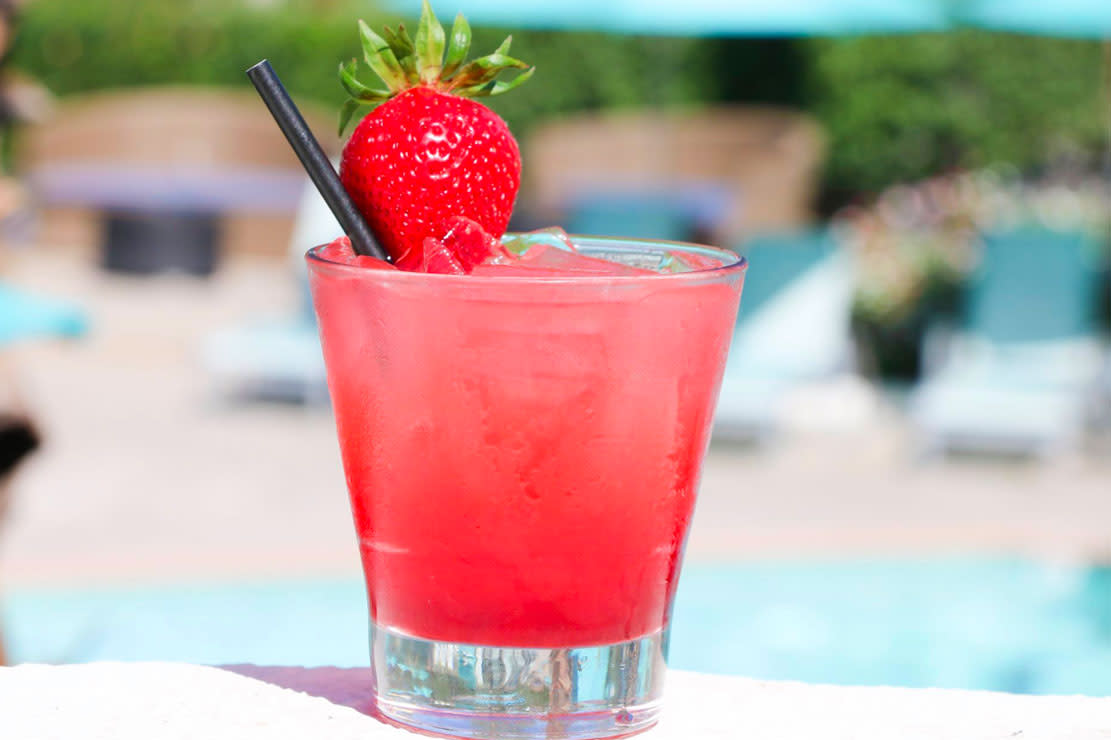 At the Spa Las Palmas at the Omni Rancho Las Palmas Resort & Spa , more than 50 treatments range from massages and body wraps to manicures and pedicures. All of our signature aroma essences are 100 percent pure, blending healing flowers, plants, and herbs from the native California desert with essential oils and certified organic ingredients and extracts. While enjoying a relaxing spa day, enjoy flavorful choices from the non-alcoholic menu, including the Blood Orange-Guava Spritzer (made from Barmalade blood orange-guava with a spritz of club soda, garnished with an orange slice) and the Honey Lavender Spritz (comprised of honey, Monin Lavender topped with S. Pellegrino Essenza Lemon and lemon zest). 
AGUA CALIENTE CASINOS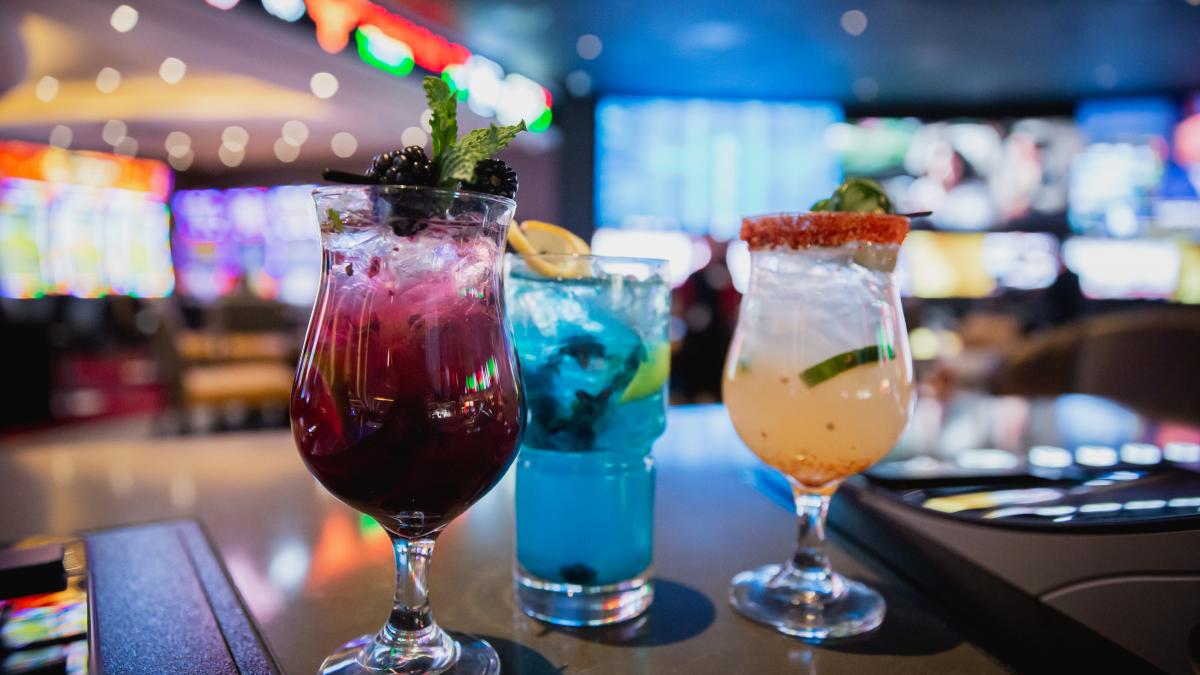 All three Agua Caliente Casinos offer outstanding dining and beverage service at their Forbes Four-Star and Wine Spectator award-winning Steakhouse, the popular 360 Sports Bar , Waters Café with its edgy bar scene, WetBar , Agave Caliente Tequila Bar , Café One Eleven  and The District food court. Two of Agua Caliente Casinos' most requested Mocktails – the Very Berry Fauxjito and Mango Mule Mocktail – are made with their signature fresh ingredients. The Very Berry Fauxjito combines raspberries, blackberries, blueberries, fresh mint, "Fever Tree" Soda, house-made simple syrup, and fresh lime juice. The Mango Mule Mocktail incorporates fresh cucumber, agave syrup, mango puree, fresh lime juice and "Fever Tree" ginger beer.
For more foodie experiences in Greater Palm Springs, be sure to check out these unique dining locations that are sure to satisfy every palate.