Change up your foodie scene by experiencing something a little different. This culinary oasis has some extraordinary dining experiences that locals and visitors alike can enjoy.  From dining on the rooftop to enjoying modern cuisine or an exquisite foodie spread, there is something for every appetite in Greater Palm Springs.
Here's a list of incredible dining experiences (indoors and outdoors) that everyone should try. 
DINNER UNDER THE STARS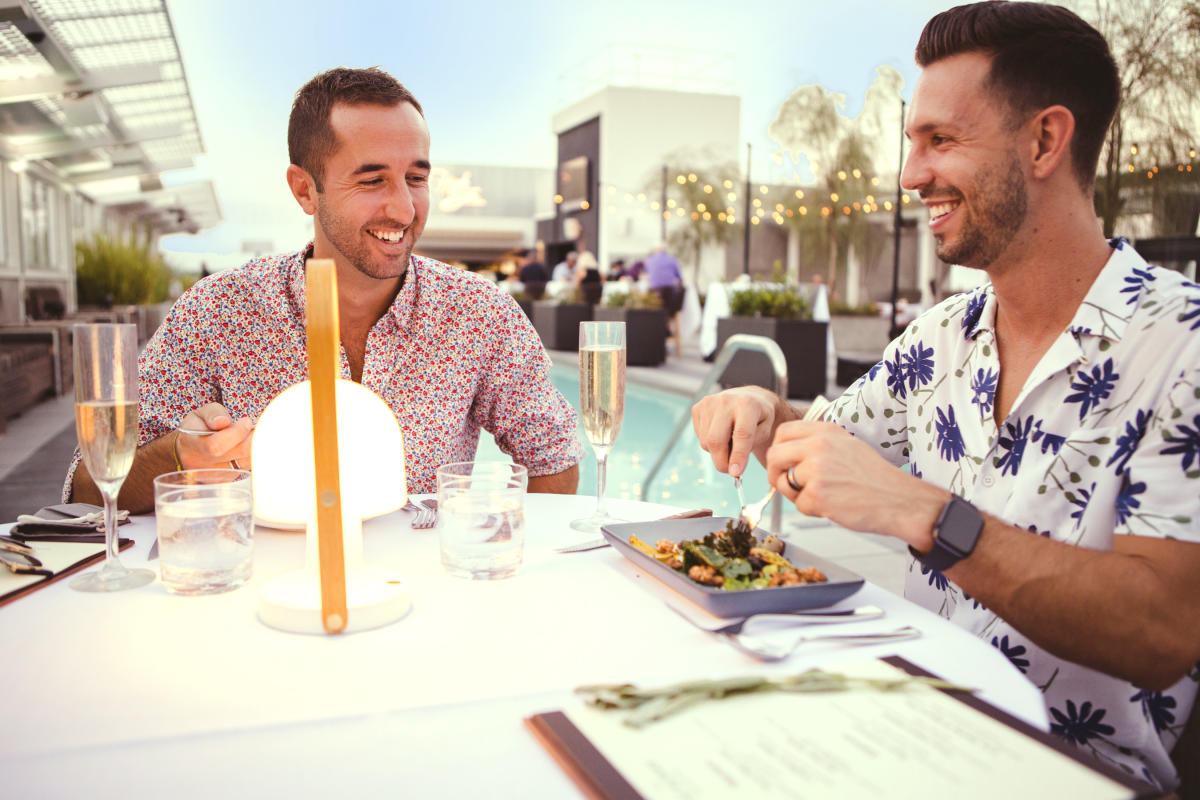 Set the scene for delicious cuisine, picturesque mountain views, and patio seating under the stars. Elevate your dining experience by enjoying a beautiful ambiance at this rooftop dining experience in Greater Palm Springs. This poolside experience at the Kimpton Rowan Palm Springs Hotel  occurs weekly from Wednesday to Sunday. Offering an everchanging menu, influenced depending on each season. It's safe to say, at this hot spot, the sky's the limit!
If you go: "Dinner Under the Stars", 6 p.m. Wednesday through Sunday at Kimpton Rowan Palm Springs , 100 WS. Tahquitz Canyon Way, Palm Springs. To make a reservation, visit opentable.com and search for 4Saints.
Shake things up at shields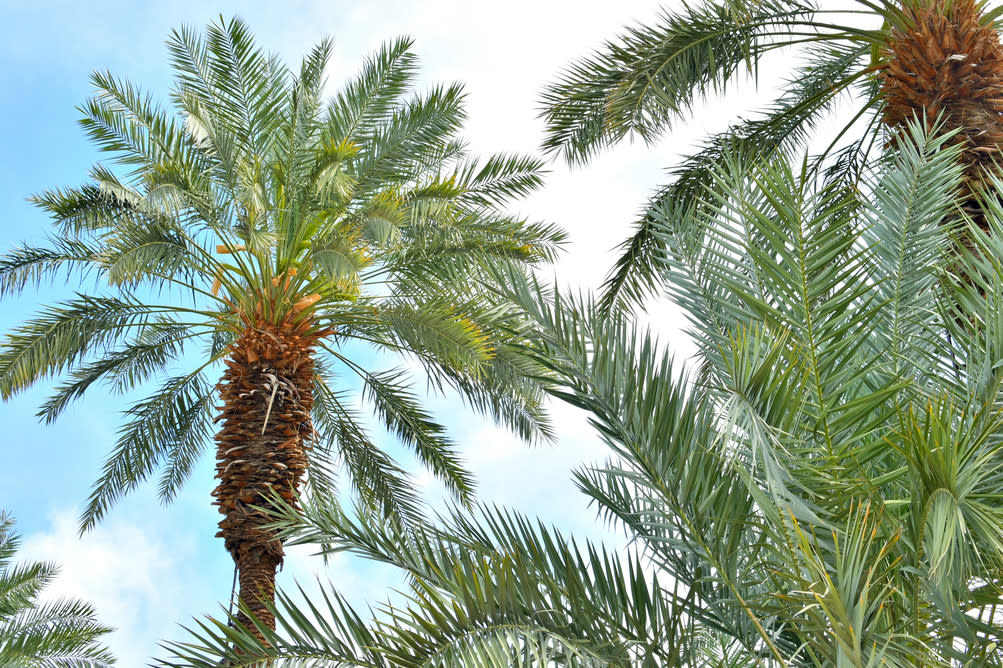 A favorite since 1924, Shields Date Garden is home to world-famous date shakes, a scenic garden that's perfect for your next Instagram photoshoot, a vintage movie theater featuring a free showing of their film, and a café that serves delicious American and Mexican cuisine. Featuring classics such as burgers, sandwiches, tacos and many seasonal favorites such as tamales or menudo. 
If you go: Located at 80225 CA-111, Indio, CA 92201, The Café at Shields is open daily from 8 a.m. to 2 p.m. Skip the wait and place your order ahead of time at https://shields.menuminion.com/
Prepare To Take Flight
Jet-setting doesn't only happen at Palm Springs International Airport — new to the foodie scene, PS Air Bar  is an intimate speakeasy that is located inside Bouschet . Decked out from floor to ceiling in 737-themed decor, the lounge will make you feel as if you are in your own private jet. This unique spot is perfect for an evening with food and fun specialty cocktails named with air travel in mind, such as Black Box, Cockpit and Aviation. For only $40 per person, the "in-flight" menu includes a glass of bubbly, appetizers, charcuterie board, entree with a side salad, and dessert. This eatery offers more than just first-class service; every Wednesday, buy your ticket for the "Dinner & Movie Flight" which the film plays on a 144" digital projection. Buckle up and get ready to enjoy a tasty experience at PS Air Bar. 
If you go: Located inside Bouschet  at 611 S Palm Canyon Dr. Suite 22, Palm Springs, CA 92264. Open Monday-Thursday from 11 a.m. - 10 p.m. and Friday-Saturday from 11 a.m. - Midnight. Reservations can be made by phone only at 760-327-7701.

Dine by the Pool
Can life get any better than this? Fresh Dim Sum and poolside views are a thing in Greater Palm Springs thanks to Roly China Fusion. Soak up the SoCal sun and enjoy delectable Chinese cuisine on an open-patio space while taking in the crystal blue water. With this unique dining experience, you will feel like you are in a foodie paradise.
If you go: Poolside, rooftop and indoor dining available. Reservations can be made online at www.rolychinafusion.com or by calling (760) 548-0041 from 5:00 p.m. to 9:00 p.m. Tuesdays through Saturdays. The Twist PS is located at 140 W Vía Lola, Palm Springs, CA 92262.
Step in to another dimension of sight, sound, taste and smell
Originally a pop up experience, PS Underground has now found it's permanent home in Palm Springs. Experience the multitude of culinary adventures that PS Underground has on their calendar. From a 1920's speakeasy to a dinner party amongst vampires and everything in between. PS Underground offers unique experiences that cannot found anywhere else. 
If you go: Advanced seat purchase is required. To purchase your seat, visit psunderground.com and view all upcoming events. 
Are you looking for more foodie inspiration? Check out dineGPS.com for good eats in this SoCal oasis.