The fall season in Greater Palm Springs is known as one of the best times of the year to visit the oasis. From taking advantage of awesome hotel packages and deals to enjoying incredible weather and season-specific activities, Greater Palm Springs is where you need to be at this autumn.
Read on to discover seven reasons why visiting Greater Palm Springs in the fall is the quintessential time to discover the region.
Amazing Weather
As the fall season progresses in the oasis, the weather begins to dip down to cooler temperatures, making for pleasantly sunny days and breezy nights. Those traveling during this time can enjoy near-perfect climate when strolling through downtown Palm Springs, as well as while meandering through the El Paseo Shopping District and the distinct shops and eateries in Old Town La Quinta.
Welcoming Vibes
Greater Palm Springs prides itself on being an extremely welcoming community that invites all to come as they are. Find cool stores to shop at, delectable eateries to indulge at and one-of-kind boutique hotels and resorts to stay at, plus lots more all over the Palm Springs region. Whatever it is that you're into, the oasis is sure to have it.
Good Value Season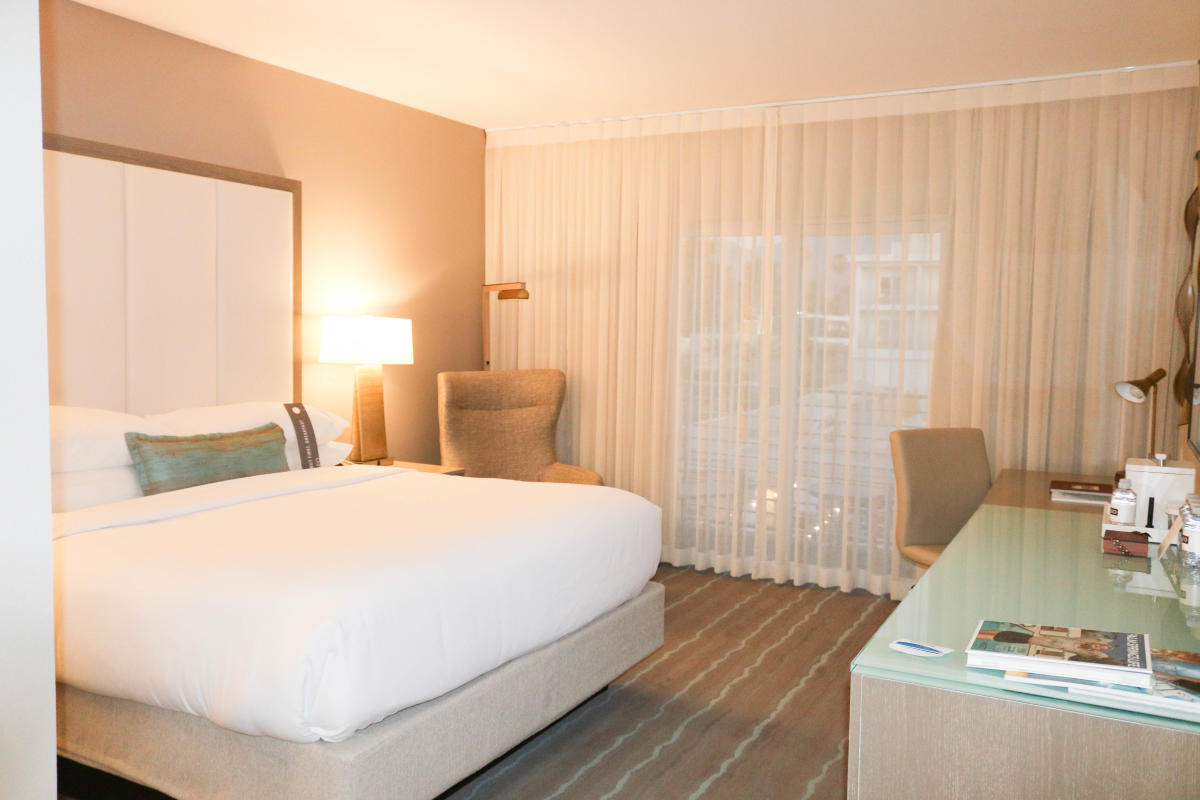 If you're looking to score an unbelievable deal on hotel stays and vacation packages, travelers should plan a trip during the shoulder season months of October and November – a travel period between peak and off-peak seasons. During this time, visitors to the oasis can expect to save big with cheaper hotel rates and not-to-miss offers at a number of local businesses. In addition to this, visitors can also tap into mid-week specials, happening between Monday-Thursday, on both rooms and exciting opportunities and activities all over town.
Chill Deals
While on the topic of savings in the oasis, vacationers should also check out the awesome Chill Deals available through the Visit Greater Palm Springs website. Chill Deals are your chance to cash in on unique promotions on bookings, tours, spa packages and dining opportunities that are not found anywhere else. These deals include discounted hotel day passes, meal specials at restaurants and specially-priced massage services at a number of local resorts and spas. However it is that you plan you see and enjoy the region, Chill Deals is the best way to plan your entire Greater Palm Springs getaway for a great price.
Hiking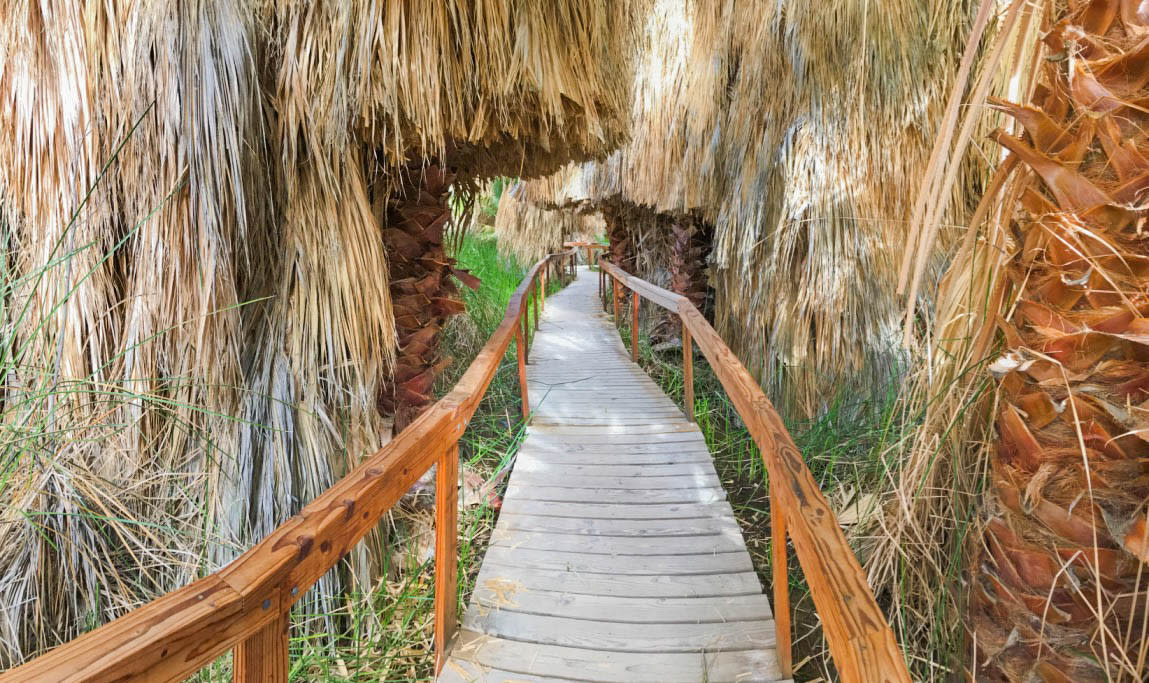 The return of the fall season in the oasis also means the return of hiking in the region, and lucky for us, Greater Palm Springs offers some of the most ideal hiking options around. Take your pick from a number of moderate to difficult trails in the oasis and get ready to get a great workout in.  Once done with your hike, stand back and enjoy clear skies and the beautiful desert views that surround you on the mountain-top.
Top hiking options in the Palm Springs region include the North and South Lykken Trails. Located not too far from downtown Palm Springs, hikers here can enjoy moderate-level hikes as well as impressive views of the nearby area. Another pretty easy hike to take on is the Coachella Valley Preserve in Thousand Palms – a true hidden gem in Greater Palm Springs – which offers a flat walkabout area that leads you to a lush oasis. Or, if you're looking to experience a hiking adventure that is unique to Palm Springs, journey to the ultra-popular Indian Canyons and Tahquitz Canyon. These areas are a part of the Agua Caliente Band of Cahuilla Indian reservation and are both home to countless ancestral artifacts, rock art and native wildlife and plants.
If you're more of an avid hiker, you should test your skills at the Bump and Grind Loop in Palm Desert or the Homestead Trailhead, which is also known as the Palm Desert Cross Loop. Both trails are regarded as local favorites, so you can't go wrong with either. To see incredible vistas, hop aboard the Palm Springs Aerial Tramway! Once up to the tram station, which is located 8,516 feet above sea level, visitors can enjoy over 50 miles of hiking trails, plus go on self-guided nature walks.
Please note the Palm Springs Aerial Tramway will be reopening on October 7.
Fun Events
The autumn months always usher in a variety of fun things to do in Greater Palm Springs, and this season is no exception! Get ready to have an unforgettable fall vacation by attending these upcoming oasis events and activities!
Fall Joshua Tree Music Festival
Palm Springs Tram Road Challenge
Greater Palm Springs LGBT Pride
Props & Hops Craft Beer Festival
Wellest Season
Greater Palm Springs truly has something for everyone, including those who take great care of their health and overall well-being. This fall, travelers to the destination are invited to celebrate their wellness during the Live Your Wellest season, which brings activities like hiking, meditation and yoga to the forefront of self-care. A key component of the Wellest Season is becoming better in-tune with your body and finding ways to feel more confident in the skin you're in. One way visitors can "live their wellest" is by fueling their body with nutrition! Impress your family and friends with these 12 easy, healthy and delicious recipes from local restaurants in Greater Plam Springs. 
Need more reasons to plan your trip to Greater Palm Spring this autumn? Check out our things to do page for more information on top attractions and locales to experience while in town.