There's no doubt about it: summertime in Greater Palm Springs is the absolute best time to indulge in refreshing drinks, cool desserts and toothsome confections. Enjoy this season to the fullest by taking a moment to enjoy a sweet treat in town and visiting one of the many new and recently-opened shops and cafés in the oasis.
Read on to discover summer goodies–you will not be disappointed!
Sixth Street Coffee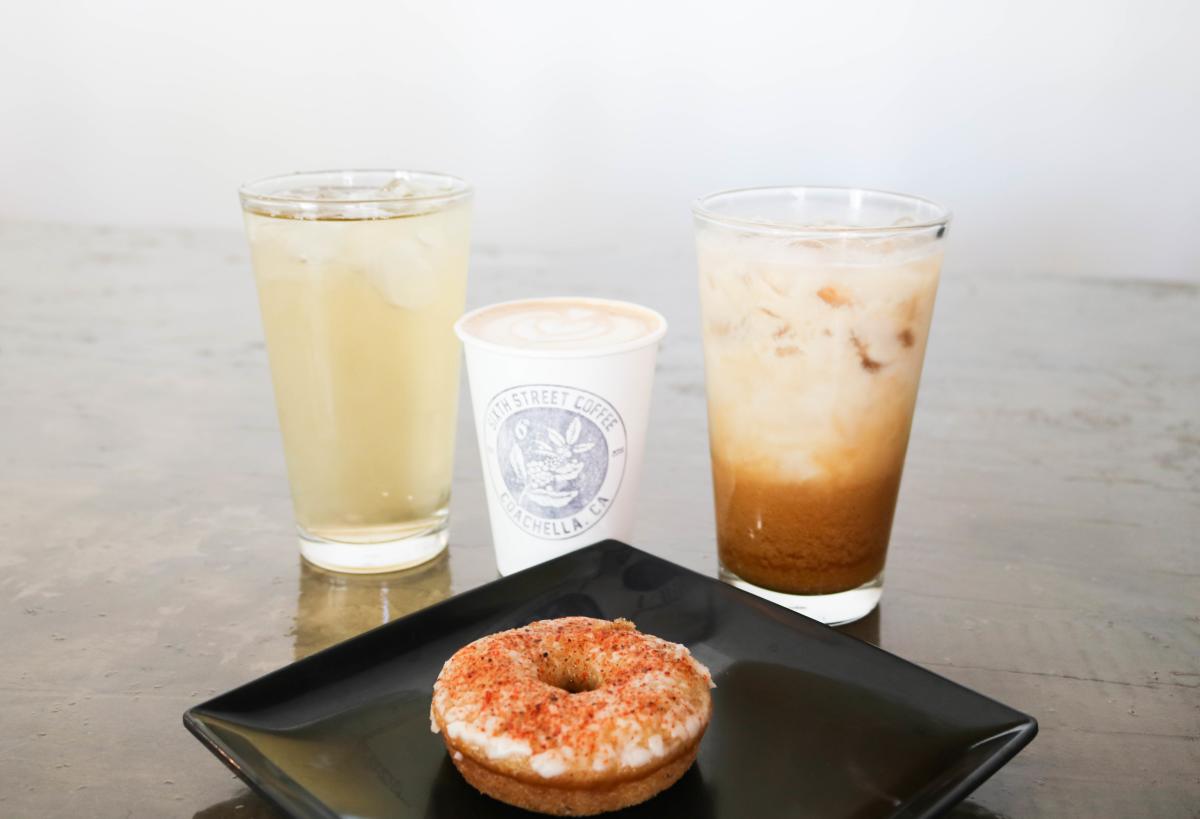 Specialty coffee has finally arrived in Coachella, all thanks to the locally owned and operated Sixth Street Coffee. Located within the library in the city's downtown area, the café focuses on providing customers with the best coffee and service around. Top java picks include good ol' iced Espresso with Milk, the Mazapán Latte (which includes small pieces of the Mexican mazapán candy at the bottom of the cup) or the highly-recommended Cortadito (espresso, sugar, steamed milk and condensed milk)– a true customer favorite! More must-tries include the Horchata Latte, Horchata Cold Brew or Honey con Canela Latte. Pair any of these drinks with one of their delicious pastries, like the vegan Horchata Donut or Lemon Tajin Donut from local baker Da Wise Owl, to get your day started off right.
IW Coffee Chai Bar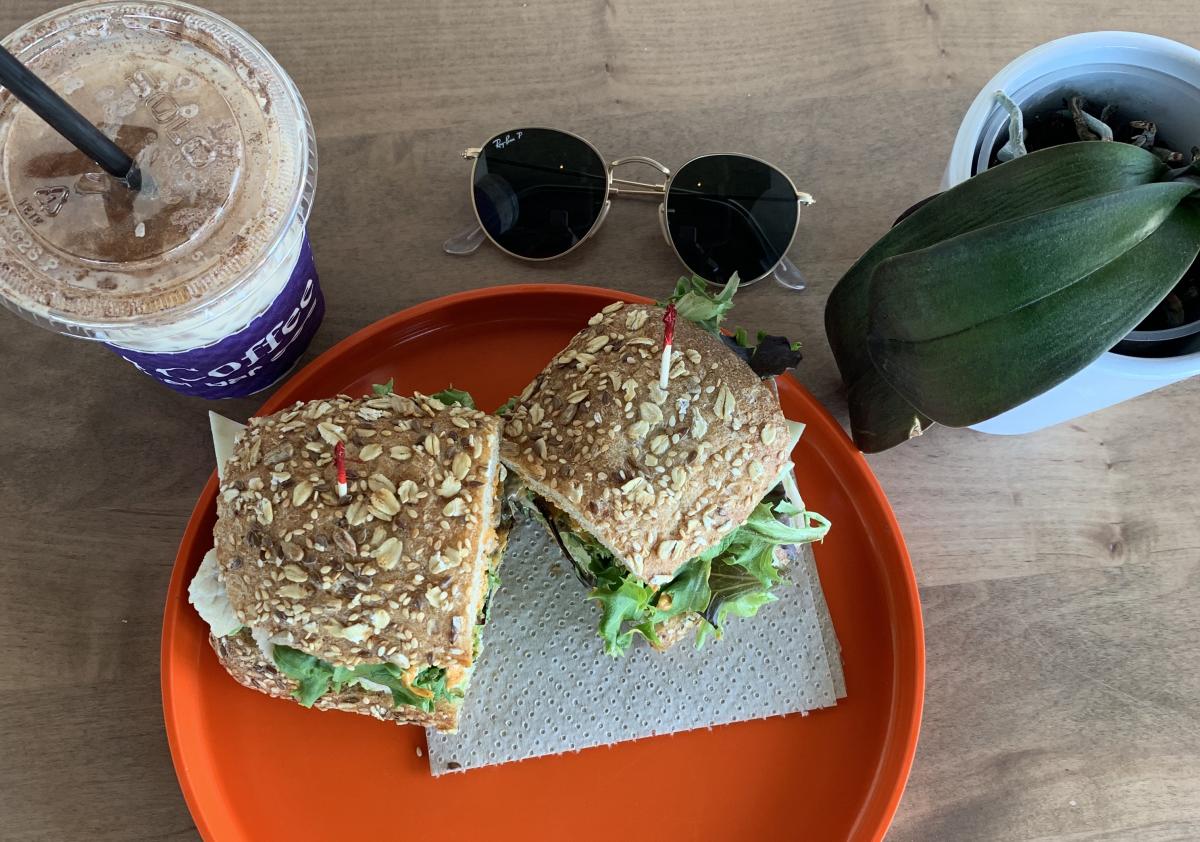 IW Coffee Chai Bar in Palm Desert is a chai and coffee lovers' dream come true! The café features an impressive list of amazing caffeine options, as well as breakfast and lunch choices too. If you're in the mood for something new, go for the Vanilla Chai and pair it with their Chipotle Chicken Avocado Sandwich (shown above)–it makes for the perfect lunch combo. If you prefer iced coffee, try the Honey Cinnamon Latte or the White Chocolate Latte. Whatever it is you're in the mood for, be sure to visit this charming locale next time you're in the oasis for a deliciously good time.
Monster Shakes Palm Springs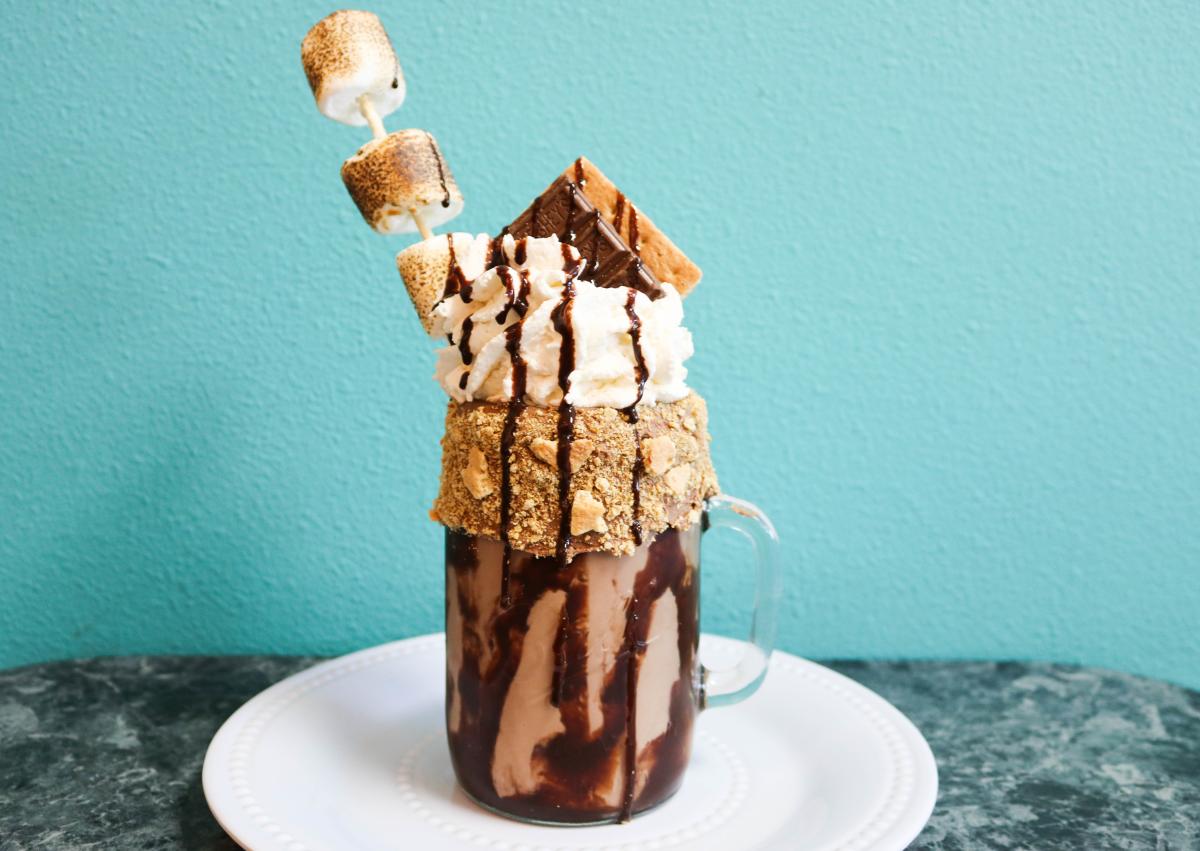 Ice cream shakes in the desert have never been quite the same since the opening of Monster Shakes Palm Springs. This cool shop brings customers beast-sized shakes and tempting sweets that are perfect for sharing! Those visiting the establishment will find a mouth-watering lineup of heavenly-tasting options to choose from. Pictured here is the Give Me S'more Shake, which is made with vanilla and chocolate ice cream blended with graham crackers, homemade chocolate frosting, whipped cream, roasted marshmallows, graham cracker toppings, Hershey chocolate bar and chocolate syrup. Other popular shakes on the menu include the Oreo Cookie Coma and the Cookie Monster, both full of sweet, Oreo goodness! Additional shop specialties include classic ice cream selections, hot fudge sundaes, smoothies, cookie sandwiches, banana splits and floats.
Tea Be Honest
A tea hotspot in the region is Tea Be Honest, located in Palm Desert. Hands-down, this place is the cutest boba tea café in town and offers customers some of the sweetest drinks to choose from. Suggestions include the Earl Grey Milk Tea with Honey Boba or the TBH Dirty Milk Tea, a standout fan favorite. Fresh fruit drinks are also available and come in a number of flavors. In addition to this, Tea Be Honest also features an appetizing snack menu with items like popcorn chicken, chicken wings, corn in a cup and fries. No matter what you choose, we guarantee this chill destination will satisfy your taste buds.
Nitroinfusions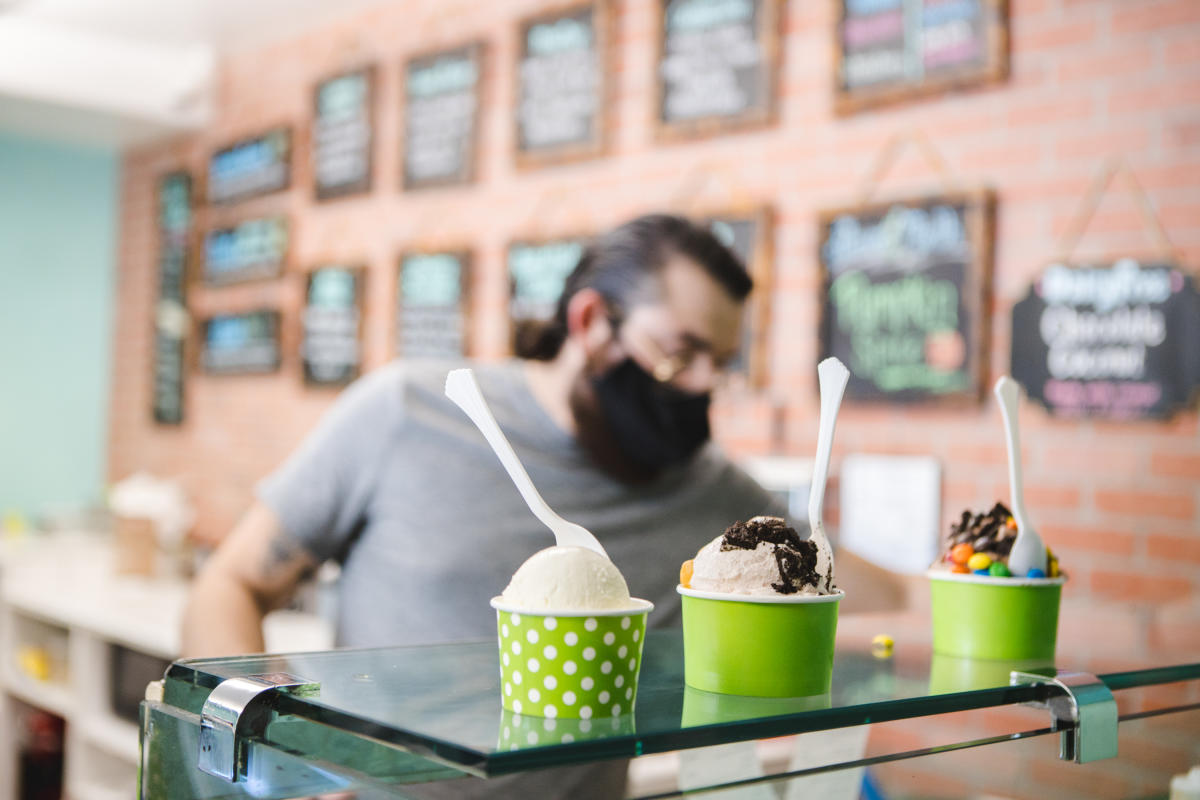 This ice cream shop take this sweet dessert to a whole new level. Located in Old Town La Quinta, Nitroinfusions uses liquid nitrogen to create more than 30 flavors and unique combinations of ice cream. Choose from salted caramel, strawberry cheesecake, roasted pistachio and olive oil, mocha cappuccino and this list goes on and on. Not only is this tasty treat unique with flavors, the locally owned shop uses fresh organic ingredients sourced from Greater Palm Springs. 
KREEM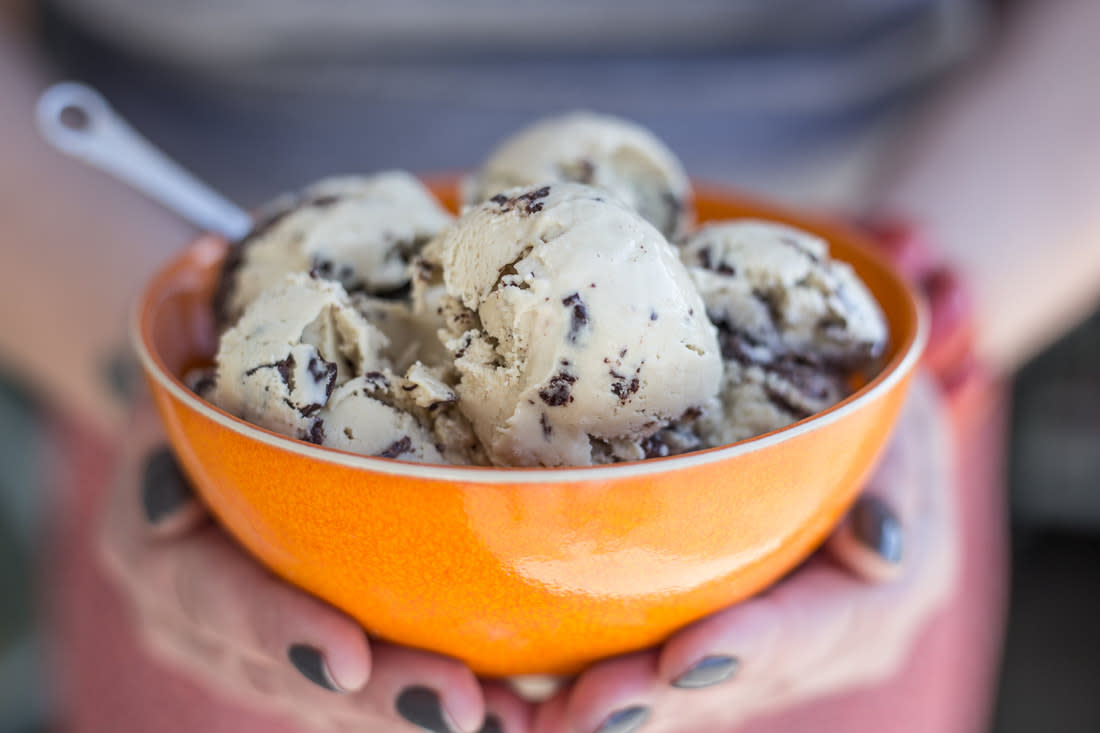 A sweet treat for those looking for gourmet ice cream. This cute and trendy ice cream parlor offers hand-made in-house ice cream made with organic and natural ingredients plus vegan friendly offerings. With fun flavors like vanilla bean, lemon meringue pie, maple whisky waffle, cookies & Kreem, chocolate, bubble gum, hazelnut, lavender coffee, and rosemary, there is something for everyone to enjoy! Can't decide or want many, try the ice cream flight which offers you six different scoops for you to indulge in. 
Brandini Toffee Palm Springs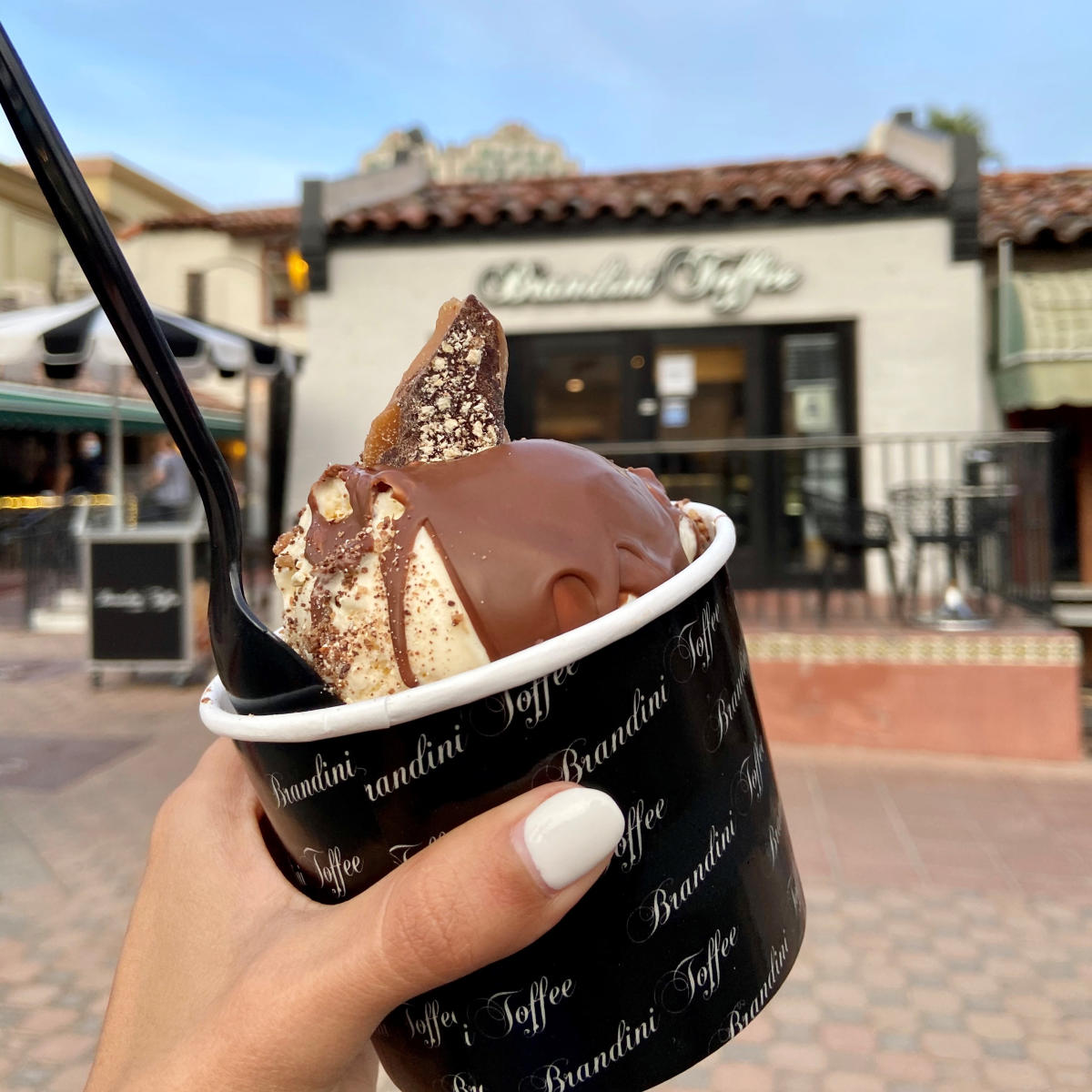 Skip dinner and go straight to dessert! Conveniently located on Palm Canyon, Brandini Toffee is a local's favorite. This simple and sweet dessert is handcrafted with premium, preservative-free ingredients. Try the toffee milk shake, toffee with ice cream in a cup or the famous toffee chocolate bar. Take some home with you with your options of toffee crumbles or toffee popcorn. 
Looking for more reasons to check out the oasis this season? See our top reasons to visit Greater Palm Springs this summer and get ready to pack your bags!