The glitz and glamour of the Palm Springs International Film Festival return Jan. 5-16 for an in-person celebration of the world's best films. 
The last in-person festival was in 2020 so fans of the event — celebrating its 34th year — are eager to join other movie enthusiasts and indulge in the diverse selection of films.  The line-up includes 134 films from 64 countries, including 27 premieres. There are also 35 official submissions from the Best International Feature Film category. 
If you plan to attend, here's everything you need to know to make the best of your festival experience.
 
What's New 
Exposing youths to the wonderful world of cinema is an important part of the festival whether it's through internships or film programs in the schools. New for 2023 is a selection of free, age-appropriate screenings for high school students on Saturdays and Sundays. All they have to do is show their student ID and proof of vaccination and they get in free. The films they can attend for free include: "Anxious Nation," "Butterfly in the Sky," "Lift," "Liquor Store Dreams," "Sublime," "Susie Searches," and "Talia's Journey." 
 
Who's being Awarded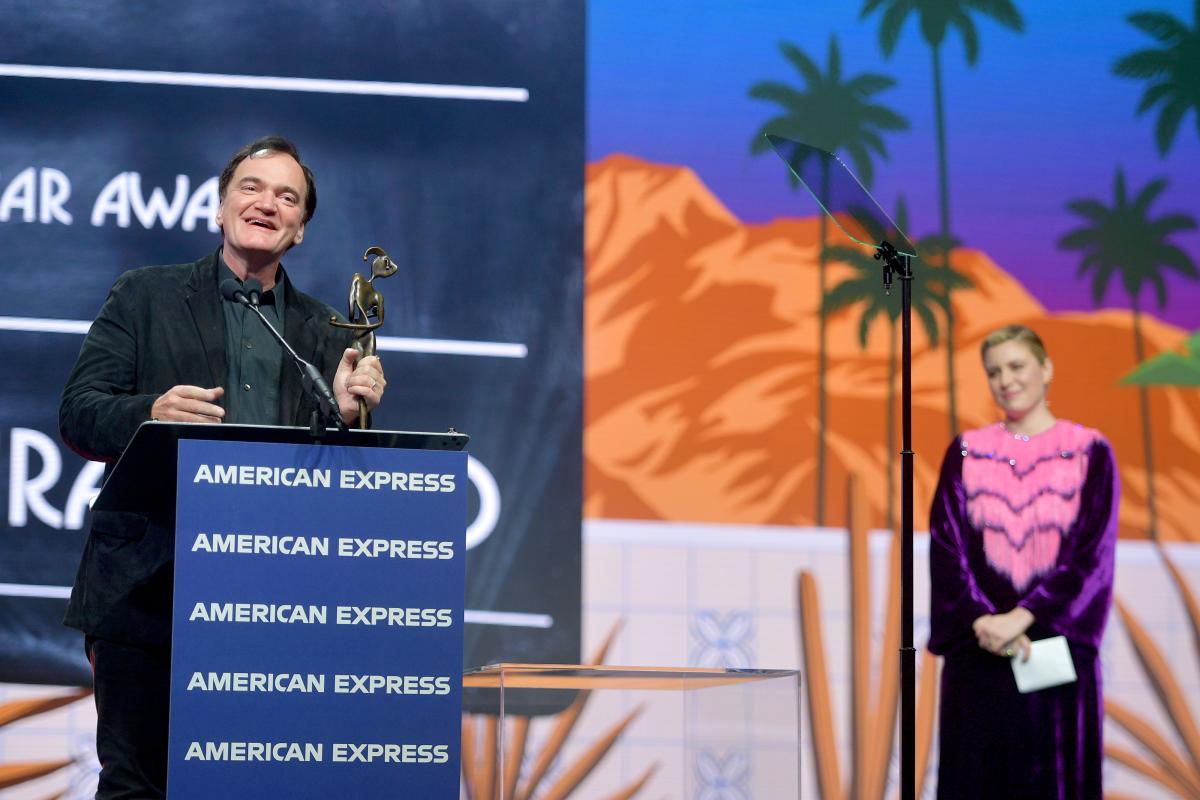 The film festival kicks off on Thursday, Jan. 5 with the Film Awards & Gala. Held at the Palm Springs Convention Center, the awards gala is an opportunity for film fans to dress fancy, sip cocktails and eat dinner while their favorite celeb walks the red carpet, poses for photos, and is honored for their latest work. Here's who's being honored: 
Austin Butler is receiving the Breakthrough Performance Award for his role in "Elvis."
"The Fabelmans" - directed by Steven Spielberg and starring Michelle Williams, Paul Dano, Seth Rogen, Gabriel Labelle, and Judd Hirsch - is receiving the Vanguard Award. The Vanguard Award honors a film's cast and director.
Michelle Yeoh is receiving the International Star Award, Actress for "Everything Everywhere All at Once."
Sarah Polley is receiving the Director of the Year Award for "Women Talking."
Cate Blanchett is receiving the Desert Palm Achievement Award, Actress, for "Tár."
Colin Farrell is receiving the Desert Palm Achievement Award, Actor, for his performance in "The Banshees of Inisherin."
Viola Davis is receiving the Chairman's Award for her work as an actress and producer for "The Woman King."
Schedule Highlights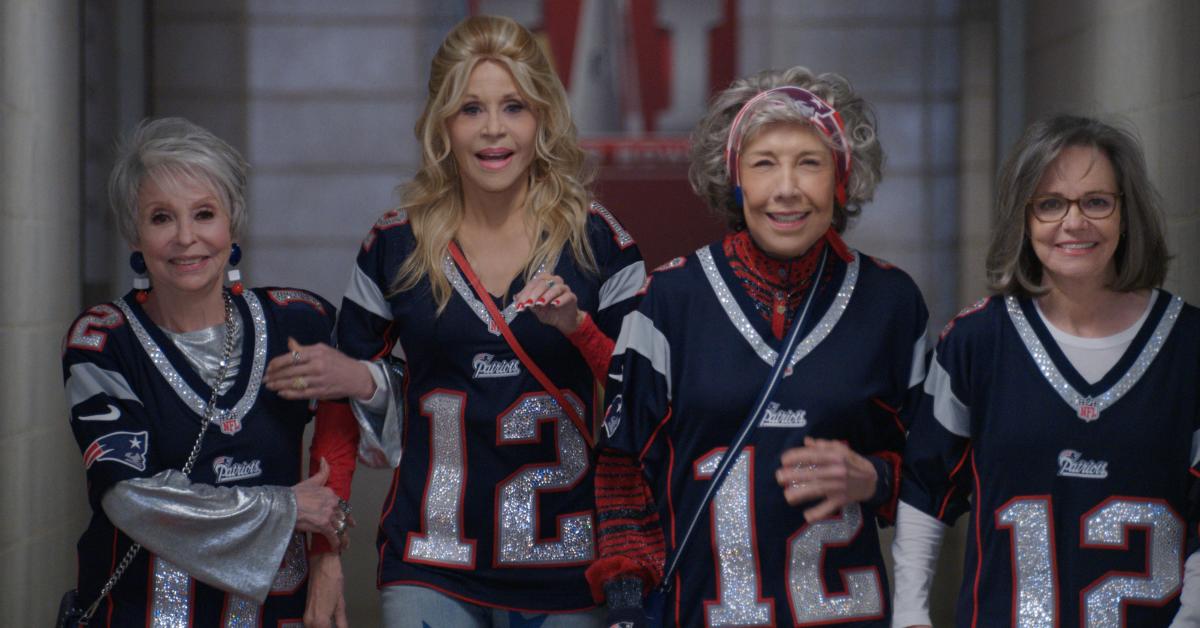 The festival's Opening Night film on Jan. 6  is the world premiere of "80 For Brady" starring Jane Fonda, Sally Field, Rita Moreno, and Lily Tomlin - all are scheduled to attend. The film was directed by Kyle Martin and produced by Tom Brady who also appears in the film. 
The festival wraps up on Jan. 15 with the screening of "The Lost King," as the Closing Night film. It's directed by Stephen Frears and stars Sally Hawkins.
In between the bookend, screenings are more than 130 films that are broken into various programs including Awards Buzz, Talking Pictures, Modern Masters, New Voice New Visions, True Stories, Cine Latino, Queer Cinema Today & The Gayla, World Cinema Now, and Local Spotlight. 
Want to see Greater Palm Springs on the big screen? Olivia Wilde's film "Don't Worry Darling," starring Florence Pugh and Harry Styles, was filmed in this SoCal oasis and prominently features iconic midcentury modernism homes in Palm Springs. It screens on Jan. 11 as part of the Local Spotlight programming. 
If you're interested in hearing what the directors, writers, and actors have to say about their movies, then you'll want to attend a Talking Pictures screening.  This program includes attendance by the filmmakers and stars, who engage in discussions during Q & A's following the screening.  The line-up for this year's Talking Pictures includes: "Alice, Darling" with actress Anna Kendrick on Jan. 14; "Chevalier" with director Stephen Williams on Jan. 14; "The Banshees of Inisherin" with actor Colin Farrell on Jan. 6; and "Moving On" With director Paul Weitz and producer Andrew Miano on Jan. 8. 
With 134 films, you can't watch them all. But on Monday, Jan. 16, the last day of the festival, you can watch the best, all day long.   The Best of the Fest program shows the films that garnered awards and accolades throughout the festival, for folks who missed them the first time around. If you can only attend the festival for one day, this is, because they're literally showing "the best of the fest."
Tickets & Tips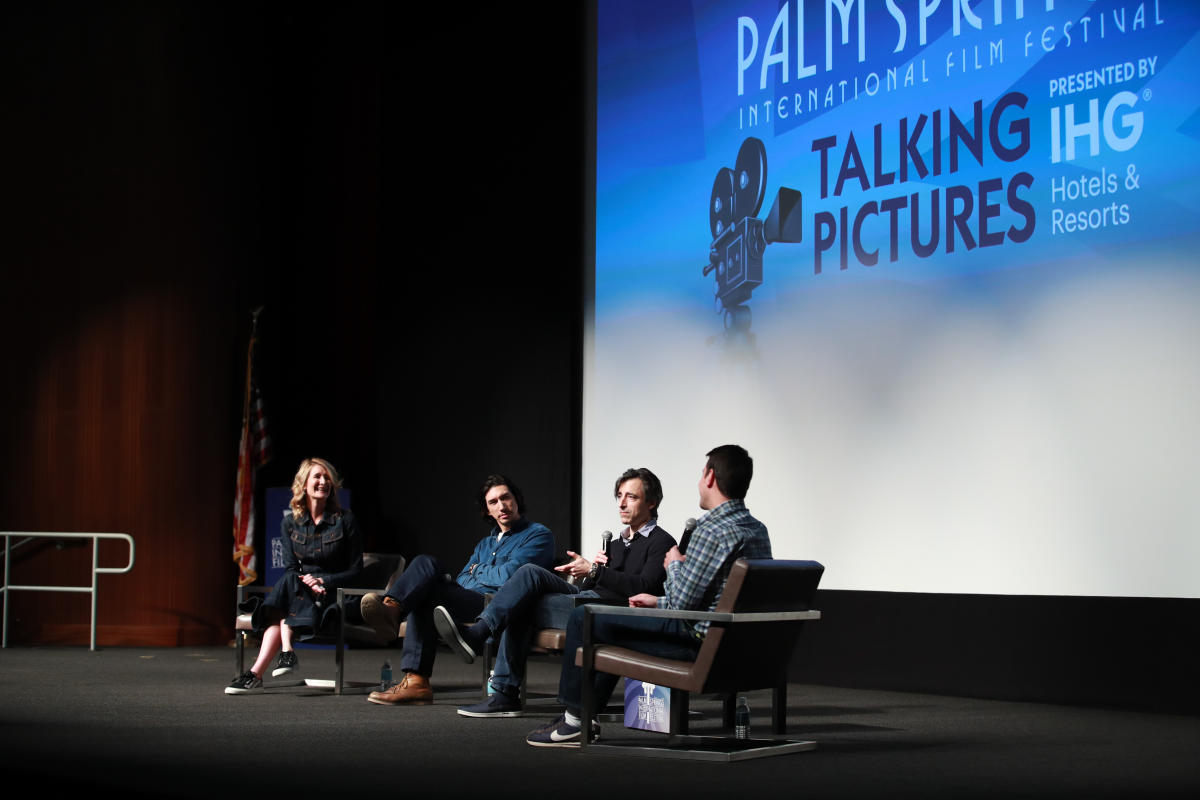 Ticket sales for the general public go on sale Dec. 22. If you have an American Express Card, you can buy tickets starting Dec. 13, while Palm Springs International Film Society members can buy tickets starting Dec. 20. Tickets can be purchased online at psfilmfest.org, by phone or by showing up to a box office. If you plan to buy a ticket in person, don't forget your credit card, because all box offices are cashless. 
A savvy way to purchase tickets is online. Map out a schedule with all the films you'd like to see and purchase them online all at once. Then, print out the tickets at home, pick them up at the box office, or just bring your mobile device to show. The choice is yours.  
When it's time for your screening, be sure to arrive at least 30 minutes early. Saving seats is not allowed and frowned upon, so arrive with your party early if you want to sit together. 
If your favorite film is sold out, you can always try standby. Seats that are empty or unclaimed 15 minutes before a screening starts, will be sold on a first come, first serve basis to folks who standby and wait. Sometimes it pays to be patient. 
Don't forget your vaccination card because proof of vaccination is required to enter any film festival venue. Masks are also strongly encouraged, but not required.  
The Opening Night and Closing Night screenings are held at the Richards Centre for the Performing Arts at Palm Springs High School. All others films are shown at one of the following venues: Annenberg Theater, Regal Cinemas, and Camelot Theatres (PS Cultural Center) all in Palm Springs, and Mary Pickford is D'Place in Cathedral City. 
Where to Stay 
When it comes to lodging during the film festival, Greater Palm Springs has a plethora of places - from intimate boutique hotels to grand multi-story resorts. Whatever your taste, you'll find it. 
The host hotel for the film festival is Hilton Palm Springs which is located near all the film festival action. It's within walking distance of most of the screening venues, and the festival store and houses the guest and industry lounge. 
Other nearby places to stay include Saguaro Palm Springs, The Rowan Palm Springs, Holiday House, Best Western Las Brisas, Alcazar, and Ace Hotel & Swim Club. 
Start planning your trip and learn more about the Palm Springs International Film Festival.
Oscar-worthy, indigenous, short, serious, academic, intelligent, avant-garde, classic noir, and artsy – pick your cinematic festivals.
Read More
Mark your calendars for food festivals, art shows, sports tournaments and more.
Read More