Greater Palm Springs is a haven for romantics. There's something about arriving in a warm, idyllic desert oasis that stimulates the heart and soul yet eases the mind and body. It's a terrific recipe for romance. After shopping or lounging poolside with your special someone, consider some of the following venues. Add them into your "date night" itinerary to create one of your best — and most romantic — excursions.
Greater Palm Springs features many a nightclub where you and your partner can relish a night out, but Copa typically pulls out all the stops. Every night of the week is its own kind of marvelous. Grab your honey's arm and behold such marvels as Humpday Wednesdays, where there's no cover charge and the music is a mix of Top 40 dance wonders, hip hop, and Latin Music. (It's all in the hips, darlings, isn't it?) Another weekly standout is Banda Night (Thursdays) — the live Mexican music stirs the soul. Elsewhere, Saturdays attract the masses near and far for the revelry DJ Banks and Mr. Miami offers the dance floor. Want a place where you and your betrothed can let go and fall into each other's arms? You found it.
Romantics relish this ideal getaway for its tranquil, quixotic setting. And let's face it: Nothing ignites passion as a Moroccan-themed oasis, so head this way. This gem in Desert Hot Springs has plenty of perks with its natural mineral springs pool and spa, phenomenal continental breakfast, and even a happy hour Morocco-tini that's designed to make you more relaxed and "in flow." Best of all, the rooms are something out of a movie set with flowing fabrics, colorful beds, and bedspreads. This is not a bad place to get down on one knee and propose, either.
Fans of the TV Logo series Finding Prince Charming were enchanted when the popular and idyllic Inn, located in the Warm Sands neighborhood of Palm Springs, was featured on the show. With its stunning views of the San Jacinto Mountains, the clothing-optional gay male resort became an ideal go-to for a resplendent date night (or two). Romance beckons here with two glorious pools, a jetted, in-ground spa, and perks you can add to your stay — from "surprise arrivals" arranged by the staff for your partner, massage, and even a personal shopper. Now, that warrants a big hug.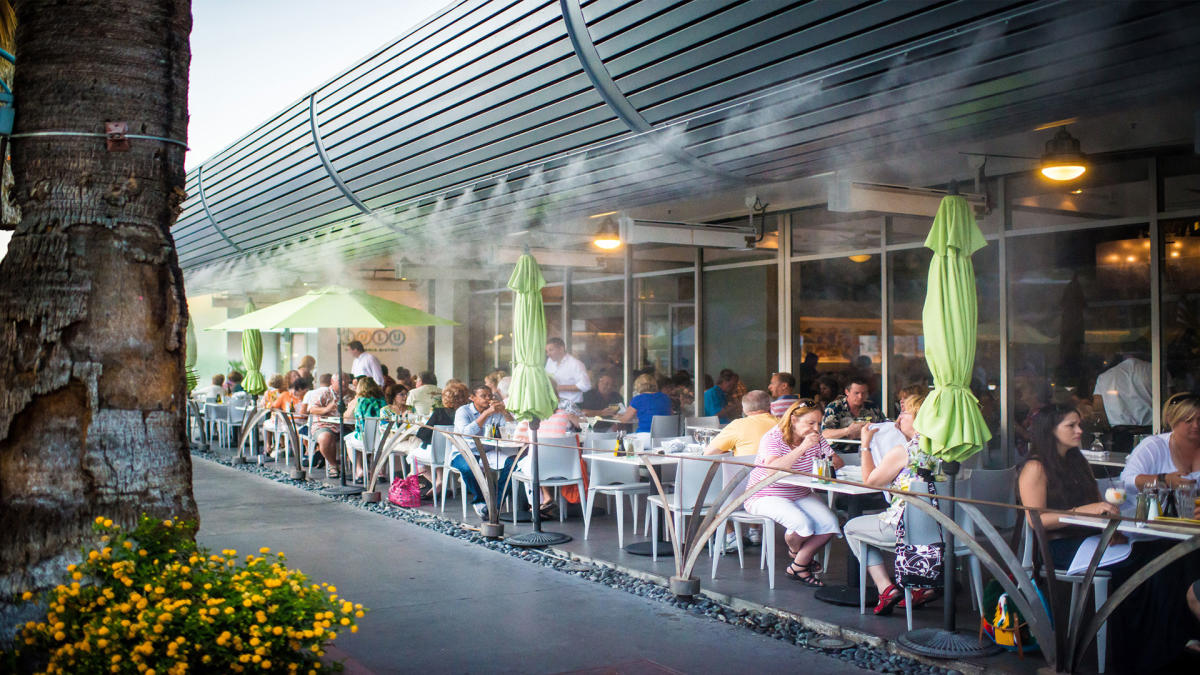 Lulu is always fabulous. It's also date-night central — a place where you can both people-watch with your honey and catch up with other friends or couples. Either way, it's a festive place, and many a romance has been known to sprout or be nurtured from the conversations that arise here — the second floor is particularly fetching for that. Have at it right in the heart of Downtown Palm Springs.
Let's be clear: Movie nights have long been date nights. In addition to its inventive roster of film and other cultural events, PSCC's Camelot Theatre is a legendary cinema in Greater Palm Springs, showcasing new film releases, indie films, and various LGBTQ-related films. Food and wine are available, and it's easy to create a noteworthy two-to-three-hour excursion here before, say, heading out for a meal in nearby Cathedral City or Downtown Palm Springs.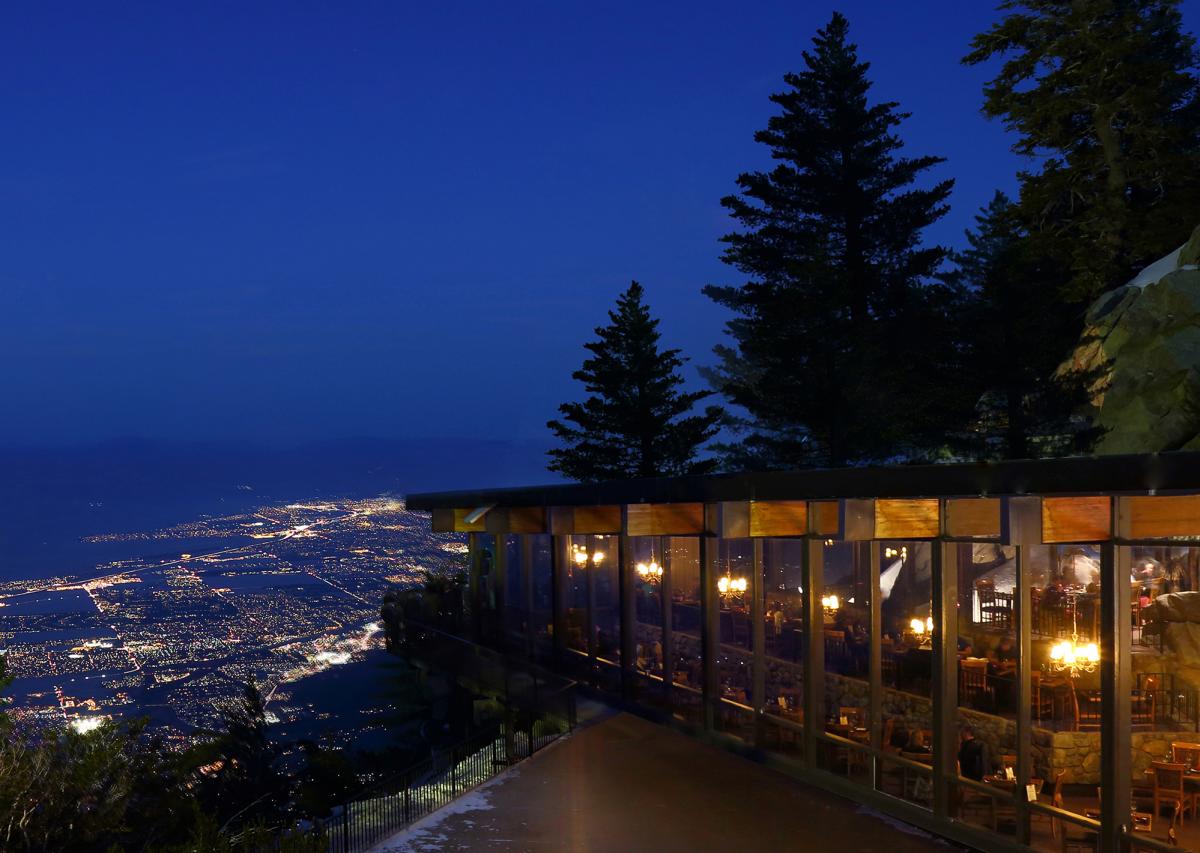 Palm Springs Aerial Tramway's signature restaurant wins points for atmosphere and, well, location. What can be more romantic than sharing a bottle of wine and a fine meal with your loved one in a setting that offers breathtaking views of Greater Palm Springs? Talk about sublime. But take note: The entire Tramway experience makes for an ideal "date." Come before the dusk and take advantage of the many hiking trails here or indulge a bit at The Lookout Lounge or Pine's Café, a smaller venue. All of it is memorable when you're more than 8,000 feet above the desert floor below.
What happens when a Marine vet from Desert Storm and his wife spearhead a Desert Hot Springs venue geared toward inclusiveness and community? Really good things. Check out this vibrant portal with your significant other during the last week of the month for Rainbow Wednesdays. The rainbow red carpet is rolled out from 7 p.m. to midnight. In between the DJ spinning, the nightly raffle and drink specials, there's a refreshing, welcoming community spirit that permeates the entire venue. You'll meet visitors from afar and locals from Greater Palm Springs.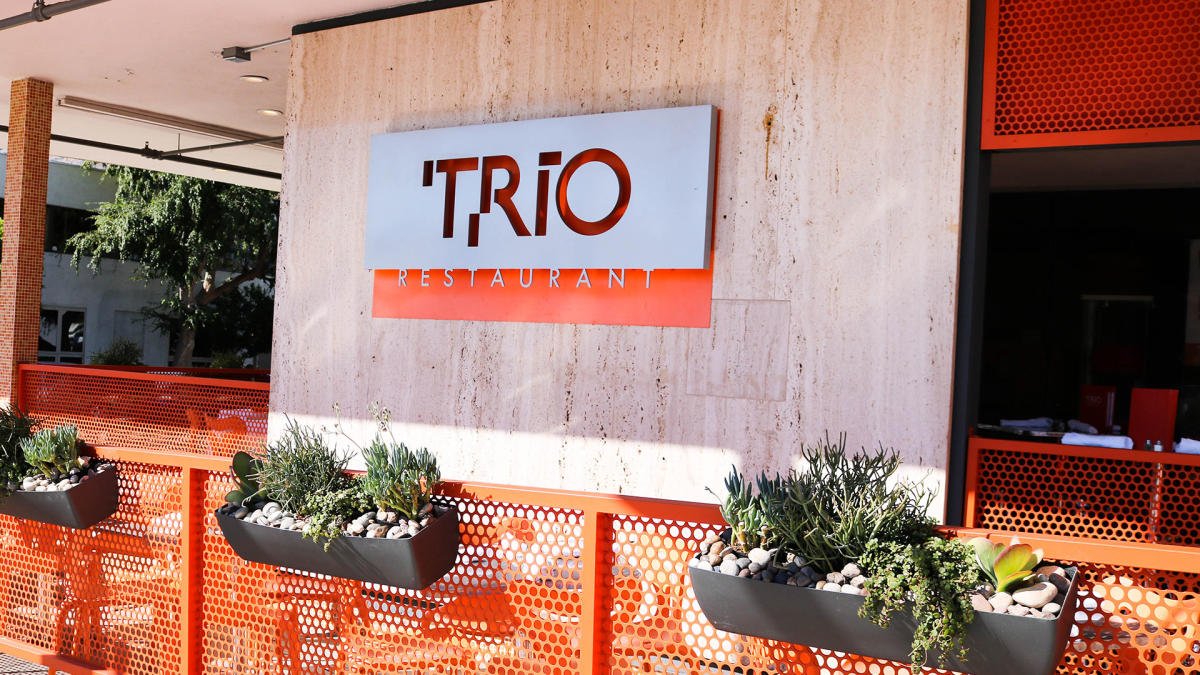 Few venues manage to scream "date night" as fabulously as Trio Palm Springs. Make that "double date night." Uptown's famous enclave is famous for its prix fixe menus and nightly food and drink specials. It's also one of the more chill places to arrive, socialize, and spend some one-on-one time over drinks and a nosh. Trio gets it right with a modern interior, excellent service, and one of the friendliest staff around. Here's to that mood lighting, too. Talk about romantic!
From an enchanting ambiance to delicious libations, every moment spent at The Roost Lounge is an invitation to celebrate with your special someone. Vibe with the rhythm of the dance floor, revel in the joy of connection, and make memories that will last a lifetime. This is a haven where diversity thrives, friendships flourish, and acceptance knows no bounds. Come as you are and let your wings soar! Now, that's worth a peck on the cheek, no?
Looking to further explore? Check out some of the best LGBTQ+ Happy Hours in Greater Palm Springs.