Make your spring break unforgettable this year by planning a getaway to Greater Palm Springs. It's the perfect season to soak up the destination's wide-open spaces, chill poolside vibes, and endless blue skies — not to mention the colorful wildflowers that often blanket the mountains during this time. Looking for fun places to stay and things to do? We've got you covered with trip inspiration for the whole family! 
Make a Splash
Omni Rancho Las Palmas Resort & Spa

Surrounded by a 425-foot lazy river and featuring two 100-foot-long waterslides, Omni Rancho Las Palmas Resort & Spa's Splashtopia waterpark is fun for all ages. Adults can relax in the cliff-side hot tub while the younger ones play at the sandy beach or splash around in the watery play zones.  

Hyatt Regency Indian Wells Resort & Spa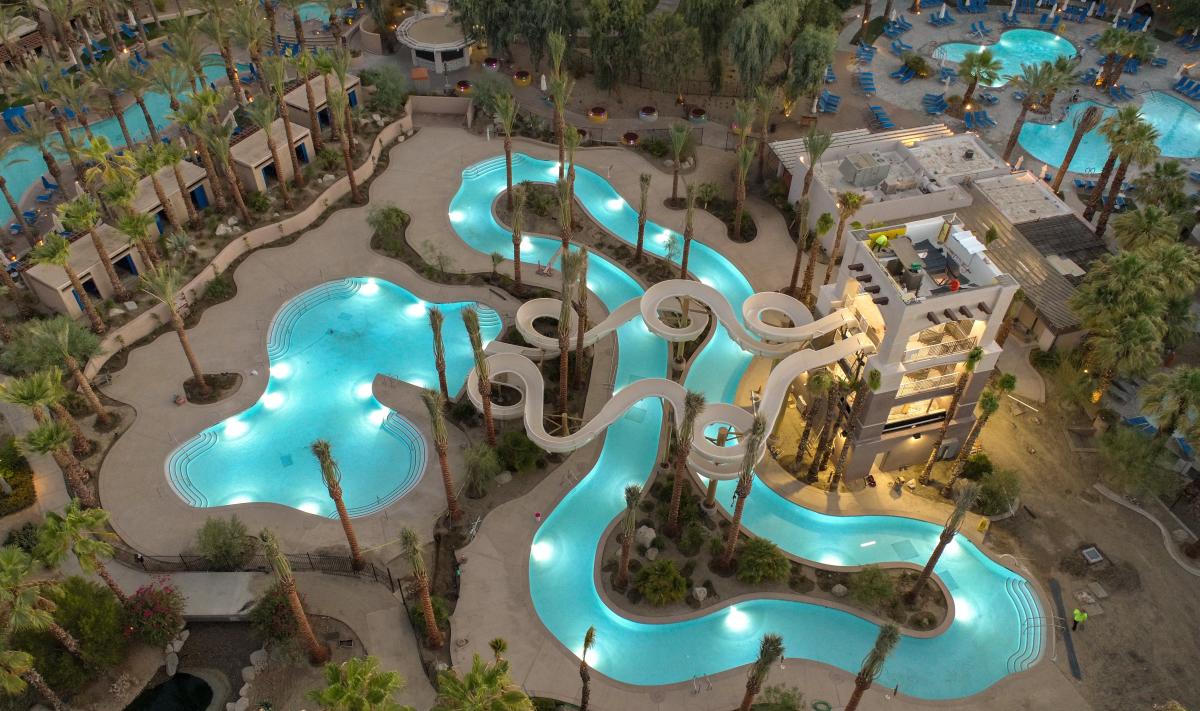 At Hyatt Regency Indian Wells Resort & Spa the HyTides Waterpark is perfect for water thrills. Slide down two dueling waterslides, a splash pad, and a lazy river are only a few of the cool amenities you'll find on-site. 

Embrace Cabana Culture
Swaying palms. Pool floats. Good vibes. There are plenty of poolside hangs and chill cabana spots for an adults-only escape to Greater Palm Springs. Relax for a bit at the free-spirited Villa Royale or spend all day at the Renaissance Esmeralda Resort & Spa, Indian Wells, whose exclusive beach room cabanas and many amenities will keep you cool when you need a break from the sun. If you're looking for an outdoor experience near a spa, check out Sunstone Spa at Agua Caliente Resort Casino Spa Rancho Mirage for a more secluded ambiance. And you can't go wrong taking in the breathtaking views of the Santa Rosa Mountains at La Quinta Resort & Club.  

Enjoy Nature
Joshua Tree National Park  

Greater Palm Springs offers an abundance of opportunities for outdoor exploration, from family-friendly hikes to beautiful nature areas. Joshua Tree National Park encompasses one of the most unique landscapes in the United States and is just a short drive from Palm Springs. With whimsical-looking trees, colossal rock formations, and picnic spots scattered throughout the park, it's a great day trip for adventurers of all ages.

The Living Desert Zoo & Gardens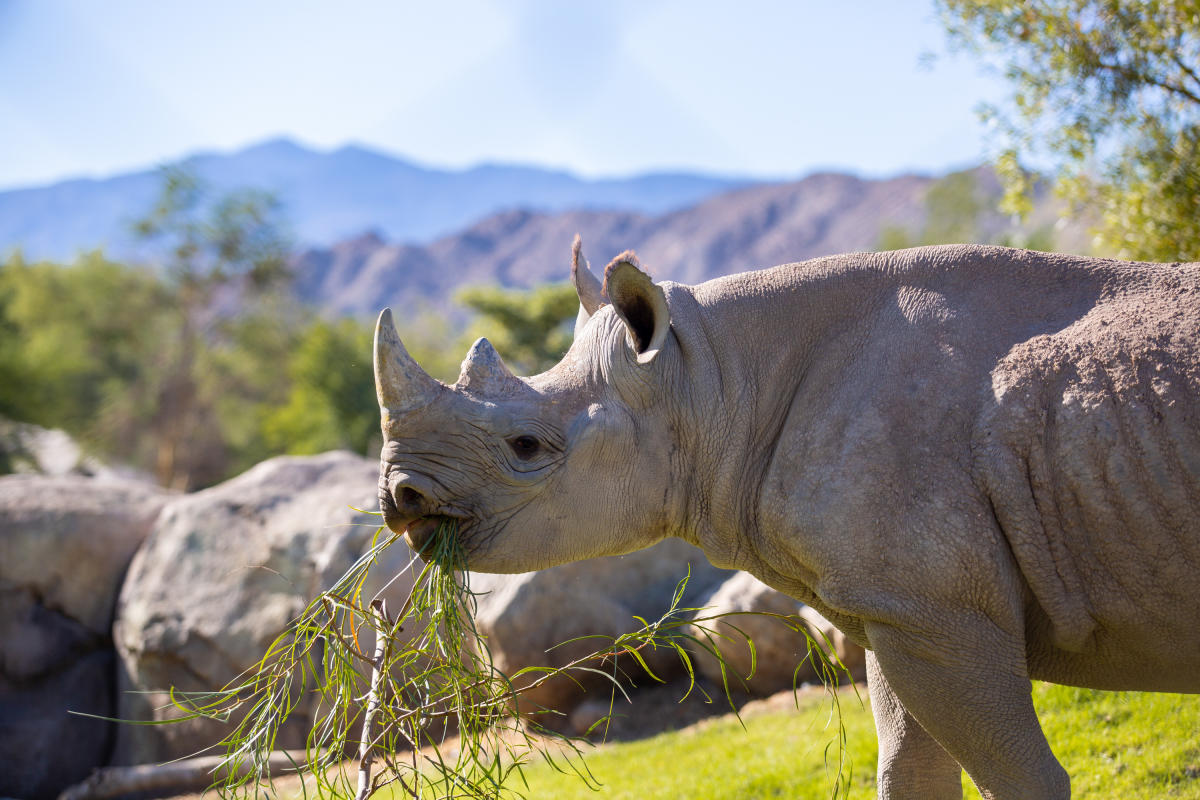 Many visitors may be familiar with The Living Desert's breathtaking desert flora and fauna. However, over the past year, they've welcomed a couple more guests to their sprawling facility, including two black rhinos, Nia (pronounced Ny-a) and Jaali (pronounced Jolly). Their new exhibit, the Rhino Savanna, is also home to 12 African species, including waterbucks and pelicans. Stop in to feed the giraffes, walk with wallabies, and more!

Palm Springs Aerial Tramway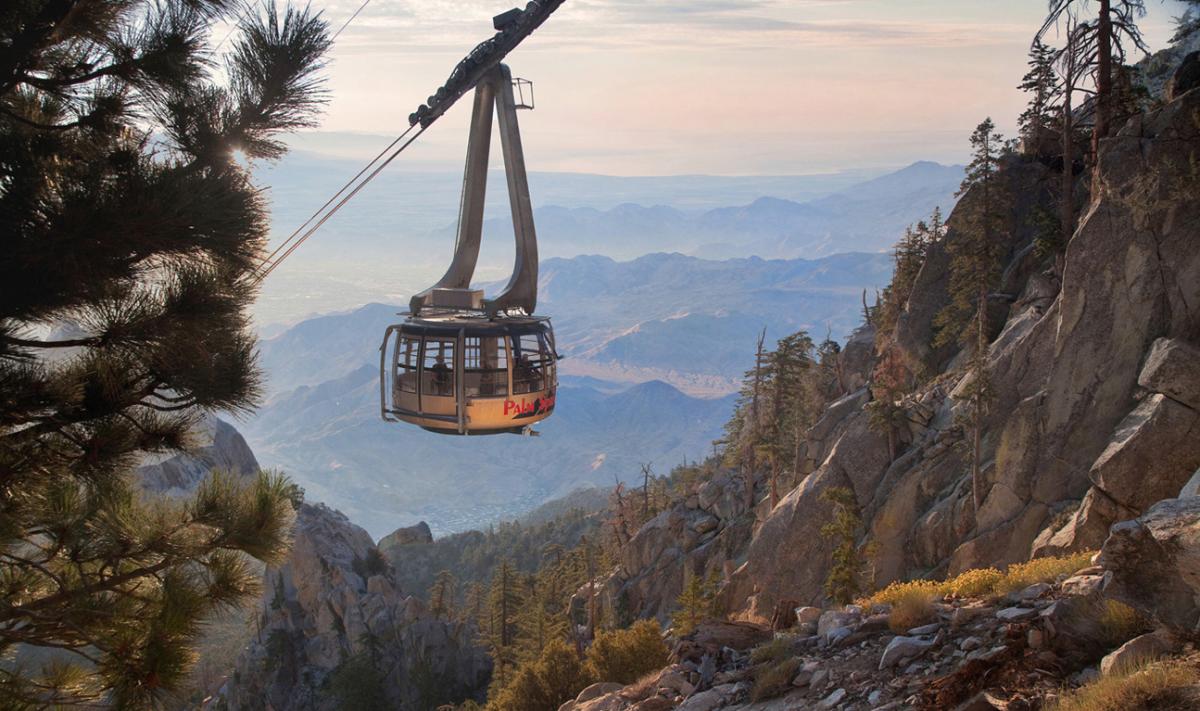 Get up, up, and away from it all by taking a trip on the world's largest rotating tramcar. Your journey on the Palm Springs Aerial Tramway runs from the desert floor more than two-and-a-half miles along the rugged crags of Chino Canyon, depositing you safely at Mountain Station (elevation 8,516 feet) and among the pristine alpine wilderness of Mount San Jacinto State Park.
The ride takes about 10 minutes, with the cars rotating slowly to give you a bird's-eye view of the nine cities of Greater Palm Springs below. Once you've arrived, enjoy a bite at one of the two restaurants, snap some photos from the sweeping observation decks, step inside the fascinating natural history museum and two documentary theaters, or head out on foot to explore over 50 miles of hiking trails.

Experience a Sightseeing Tour
Desert Adventures Red Jeep Tours
If you want to get even closer to nature, Desert Adventures Red Jeep Tours is the way to do it. Step up into one of the company's signature open-air red Jeeps and enjoy the ride as your expert driver takes you through spectacular desert lands. Marvel at geologic forces, amazing desert plants, and awe-inspiring landscapes up close. The guides are incredibly knowledgeable about the area, so come prepared to ask any burning questions.

Modern Tours Palm Springs

Interested in midcentury modern architecture? Modern Tours Palm Springs lets you take one of its self-driving tours at your own pace and in your own vehicle. Select your tour, and the built-in mapping will steer you from stop to stop to see some of the most iconic modernist homes, buildings, and celebrity homes in Greater Palm Springs. Helpful and fascinating voice narration at each stop will fill you in on the (sometimes scandalous!) history.

Shop for Unique Gems
Palm Springs Vintage Market

The first Sunday of each month from October to May, vendors set out their best vintage and collectible wares at the Palm Springs Cultural Center for the Palm Springs Vintage Market. This market is a treasure trove of retro finds ranging from clothing and furniture to jewelry and even classic cars.

Farmers Markets 
Spend your mornings hitting up the farmers markets that happen almost daily throughout Greater Palm Springs. It's a great way to immerse yourself in the local community and you'll be fascinated by everything the vendors have to offer, from locally grown fruits and vegetables to homemade treats and handcrafted wares. You'll also want to check out Palm Springs VillageFest, held every Thursday evening — it's like a farmers market, but with food trucks, street performers, and lots of local vendors. 

Play Golf Under the Stars
Shots in the Night

Indian Wells Golf Resort's popular Shots in the Night is back! With special lighting and golf technology, this after-dark experience offers a whole new take on the game. Try glow-in-the-dark golf on the driving range or take in the laser light show as you tap it out on the putting green. Food truck dining and bar service makes this outdoor activity perfect to enjoy with friends. Because it's not at all like a traditional round of golf, Shots in the Night is also ideal for getting kids into the game or for pals who don't normally have the time to commit to a full round. 
Start planning your spring break in Greater Palm Springs with these great savings.