A blue, cloudless sky. Crisp, clear air. Spacious calm. Sometimes you just need to soak in Mother Nature's splendor and get away from it all—and no place does open space like Greater Palm Springs. In this sun-kissed oasis nestled at the base of the Santa Rosa and San Jacinto mountains, there's plenty of room to relax and roam, whether it's along the edge of a sparkling lake; in the midst of untouched desert wilderness; or on top of a massive boulder.
Experience the destination's most jaw-dropping natural wonders—and discover why we're known for our outdoor adventure—at these top 5 places to enjoy open spaces in Greater Palm Springs.
LAKE CAHUILLA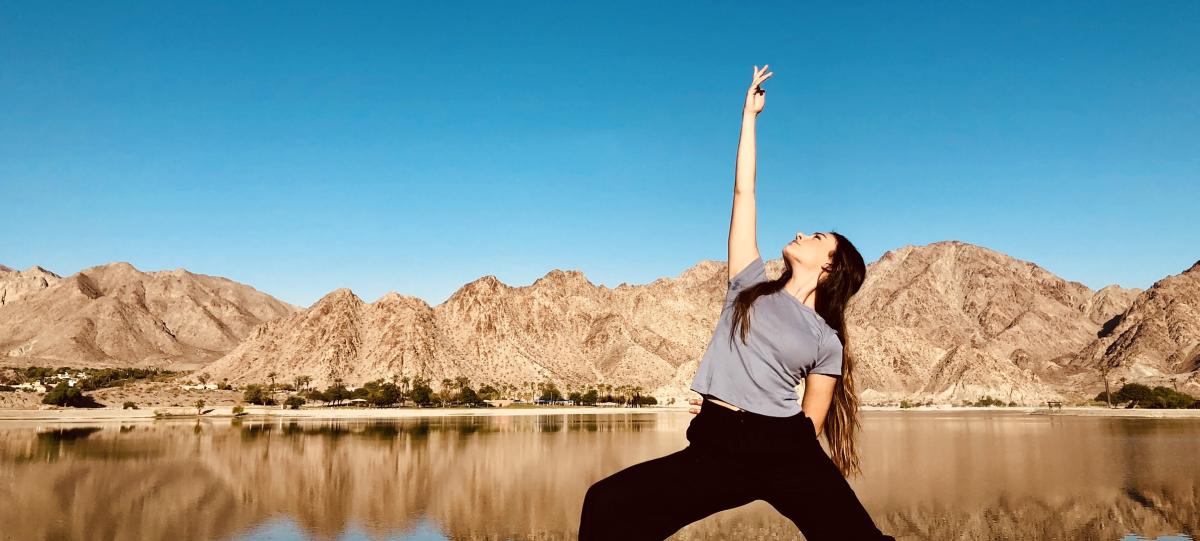 This 135-acre lake, located within the Lake Cahuilla Veterans Regional Park, is considered one of Greater Palm Springs' best-kept secrets. Here, a landscape of mountain, sky and water provides the perfect backdrop for all sorts of family-friendly activities—and it's just a few miles from shopping and dining in Old Town La Quinta.
Cast a line and spend the morning fishing for rainbow trout (license required). Hit up the nearby hiking or horseback riding trails. Enjoy a picnic lunch in the open, grassy areas peppered with swaying palms. Even pitch a tent and spend the night under the stars at one of the campsites overlooking the water.
PALM SPRINGS WINDMILLS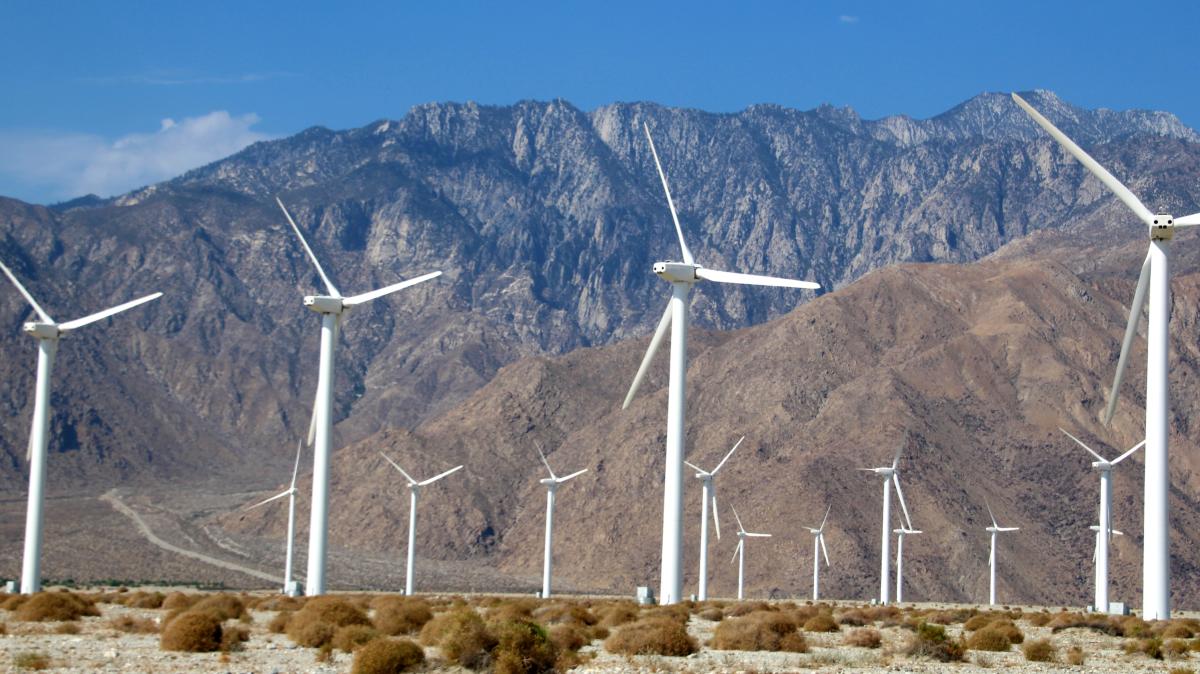 These spinning giants that dot the wide-open, sandy environs on either side of Interstate 10 have become an iconic part of the Greater Palm Springs landscape, welcoming visitors for decades with each whirl and twirl of their blades.
Leave the city behind and venture out to take in panoramic views of the windmills set against a stunning mountain skyline (one of our top spots for nature photo ops). Or book a guided excursion with Palm Springs Windmill Tours. You'll get to see one of the 400-foot-tall turbines up close and learn all about how they produce renewable power.
MISSION CREEK PRESERVE

Explore rocky hillsides, lush wetlands and sandy dunes sprinkled with springtime wildflowers within this 4,760-acre preserve, located near Desert Hot Springs and part of the Sand to Snow National Monument. An easy 3.2-mile round-trip hike takes you across yucca- and creosote-covered terrain, past a babbling brook and finally to a historic "stone house" and other remnants from the area's former ranching days.
Pack some snacks and enjoy a peaceful pause at one of the picnic tables. Breathe in the fresh air as you listen to the steady trickle of the nearby stream. And if you're feeling adventurous, continue on until the path meets the Pacific Crest Trail, where Greater Palm Springs' natural beauty truly opens up—wide and boundless—before you.
BORREGO SPRINGS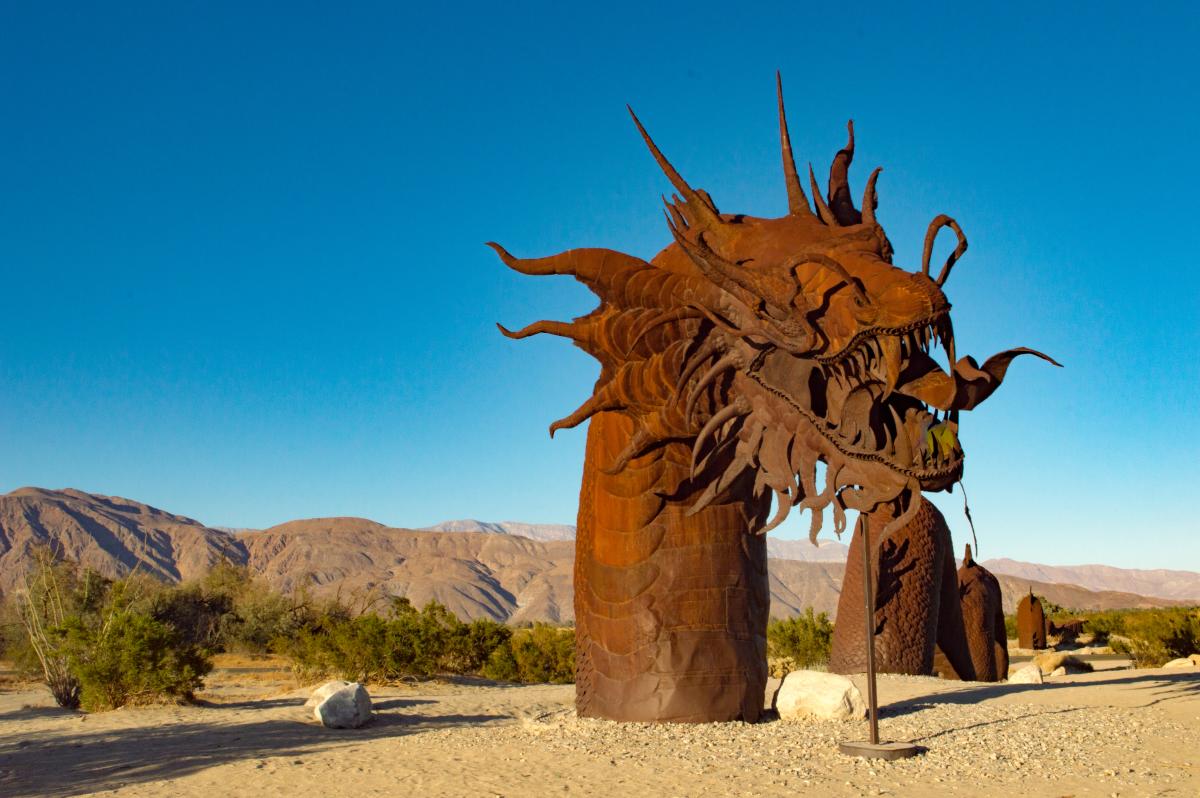 The sweeping views of pristine, windswept land seem to stretch on forever in this tiny town situated on the outskirts of Greater Palm Springs. Spend the morning hiking through Anza-Borrego Desert State Park, which encompasses 650,000 acres of breathtaking desert scenery and features such natural phenomena as mud caves and fossilized, prehistoric oysters.
Make a side stop at the Galleta Meadows Estate, where larger-than-life metal sculptures of elephants, mammoths and other animals dot the land, as if part of their very own open-air museum. And if you happen to be visiting during the spring, don't miss the bright purple verbena and yellow brittlebush blooms that blanket the hillsides after winter rains.
JOSHUA TREE NATIONAL PARK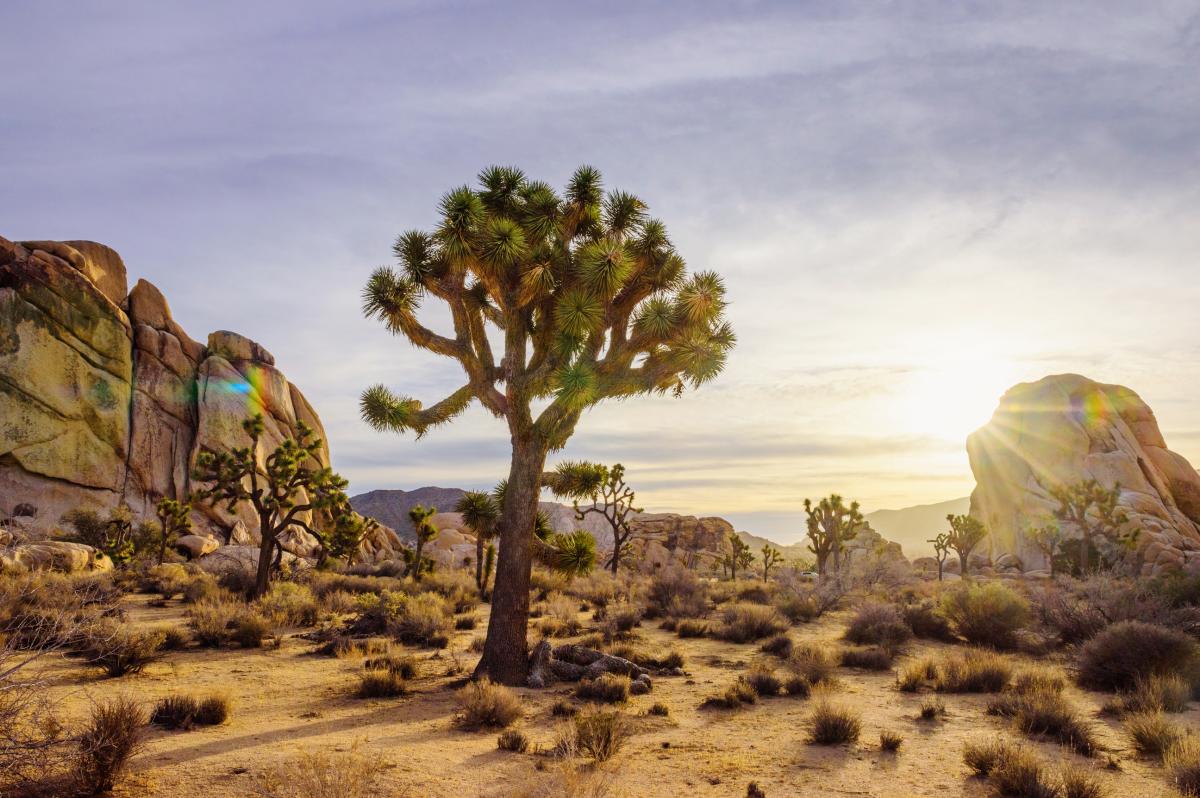 Finish off your spaced-out journey in Joshua Tree National Park, where miles of hiking trails traverse the surreal landscape known for its twisting, otherworldly trees and giant boulders. To experience just how grand in scale the park really is, hop in the car and head to Keys View to see everything from the San Andreas Fault to the Salton Sea. Then venture to lesser-populated spots on a backcountry dirt road (just be sure to bring your mountain bike or a car with a 4-wheel-drive).
If you're not ready to part with your space just yet, stay awhile (or all night!) and watch the sun-kissed sky fade to black. Camping in Joshua Tree National Park offers visitors a one-of-a-kind chance to experience some of the darkest night skies—and brightest stars—in the country.
Can't get enough of the outdoors? Check out our favorite Greater Palm Springs hikes here.