Making its autumn debut, the BNP Paribas Open returns to Greater Palm Springs and the Indian Wells Tennis Garden (IWTG) this October 4-17, 2021.
Please note that the 2021 BNP Paribas Open is requiring all staff, spectators, fans, volunteers, sponsors, vendors and media members to show valid proof of vaccination in order to enter the grounds.
Unofficially regarded as the game's "Fifth Grand Slam," the world's best players -- and live spectatorship -- again descend on the desert's "Tennis Paradise" for two weeks of play on the world-class stage, in what has become the world's most well-attended WTA and ATP combined tournament.
Canadian Bianca Andreescu returns as defending champion on the women's side of the draw, while Dominic Thiem of Austria is out due to injury, ending his chance to become the first men's repeat titlist since Novak Djokovic won three consecutive BNP's from 2014-16.
Outside the painted lines, spectators can anticipate the BNP's celebrated slate of drink, dine, shopping and activities, with familiar favorites back in-play and a host of fun and fresh offerings making their respective IWTG debuts.  
A full lineup of on-site shopping options – ranging from the FILA Retail Store, the Tennis Warehouse and the official BNP Paribas Open Merchandise Tent – are all back to outfit your visit.
For opportunity to serve-and-stroll, a free install of the BNP Paribas Open mobile app is recommended, allowing fans to follow live scoring and match statistics, study venue information and stay up to score on the latest tournament news and results.
To explore ticketing options for single day, series packages, mini packages and hotel packages, please visit the official tournament website.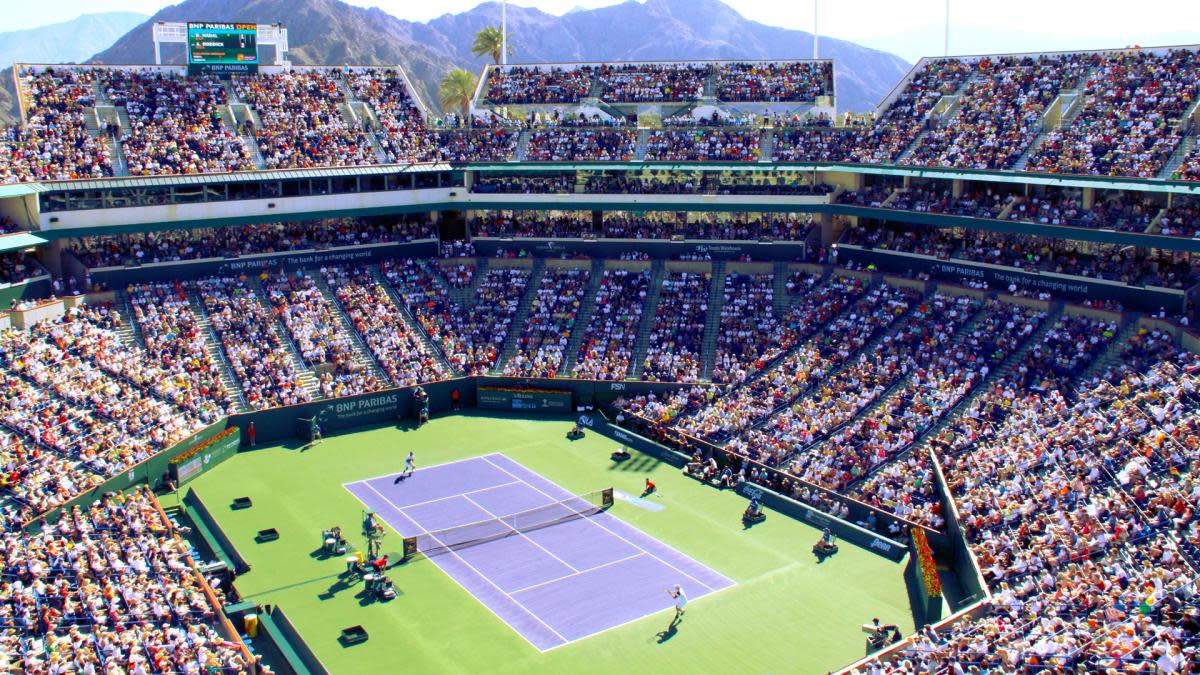 (All images courtesy of the BNP Paribas Open)
Fresh For Fall
And, of course, amid the action, one can work-up an appetite. For its debut October iteration, the BNP Paribas Open is serving-up aces with an array of new offerings.
On the exterior of Stadium 2, highly-regarded Momofuku is introducing its famed friend chicken eatery, Fuku, to IWTG.  The permanent concession stand will feature sides, slushies and a diverse menu of its chicken specialties.
Overlooking the Stadium 2 court, local desert favorite, Fresh Agave Mexican Bar and Grill is back with its popular pairing of contemporary and traditional South of the Border stylings.  New for 2021: Agave's cocktail lounge on the stadium southeast side will provide fans complimentary chips and salsa with the purchase of any specialty margarita.
Feeling dry? Imbibe at the Sipsmith London Bar, pouring their signature "Smith Your G&T," the new official gin partner of the BNP.
And for the wine connoisseurs, Kim Crawford (the tournament's official wine partner), will offer an expanded presence for '21.  Coupled with a new wine bar concept, the pours will include Pinot Noir, Rose, Sauvignon Blanc and the signature frozen Kim Crawford Ace Frose' cocktail.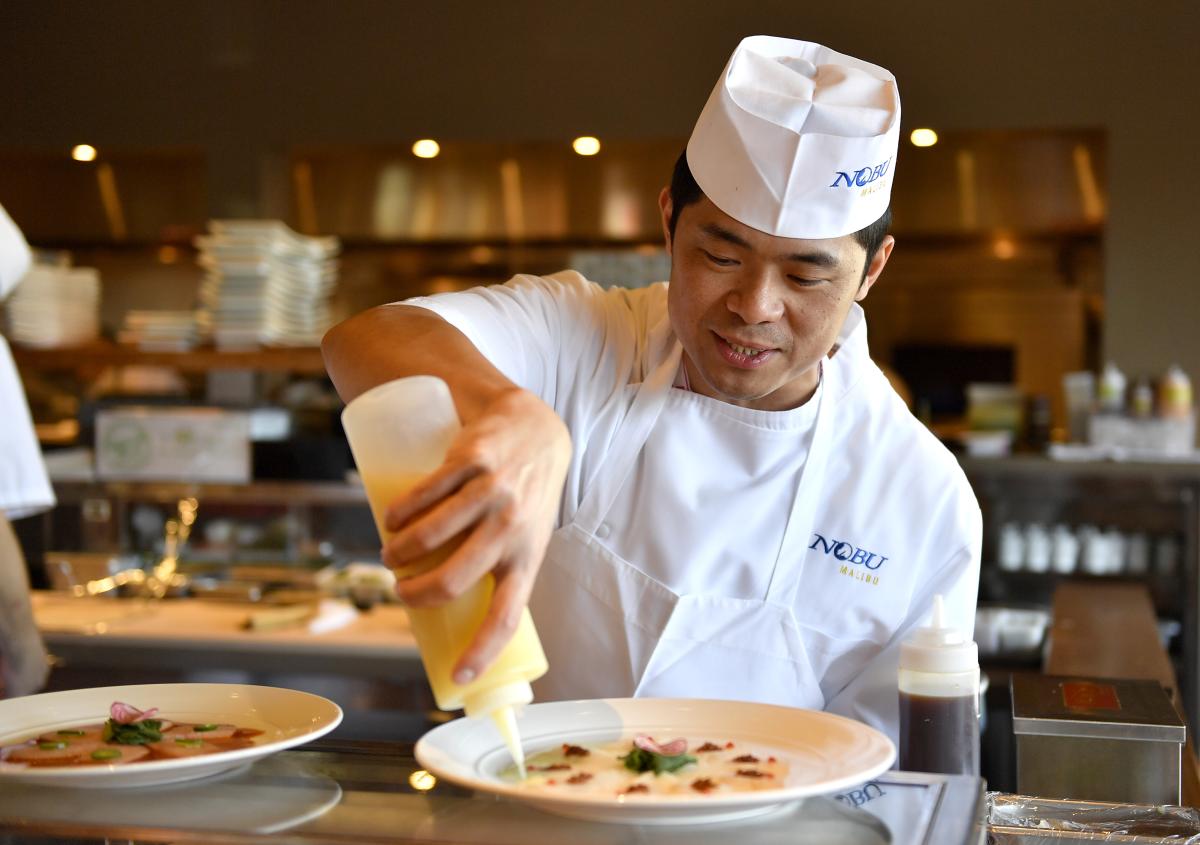 Familiar Favorites
Fans eager to revisit the event's diverse menu of on-site Dine & Imbibe will find familiar favorites back on the match sheet.
Ticketholders in Stadium 1 can again dine with prime views at Wolfgang Puck's Spago restaurant, serving California-style cuisine ranging from pizzas to Grilled Loup De Mer to an excellent Snake River Farms Wagyu Ribeye.
The main stage stadium finds further range with the healthy options at Melissa's Fresh, unique taco takes at B.S. Taqueria, and the super (and massive) deli sandwiches served-up by local favorite, Sherman's (note that you must have a lower bowl ticket to access).
At Stadium 2, all ticketholders will revel in the return of Nobu, with opportunity to view on-court action while enjoying the unique pairing of traditional Japanese dishes with South American ingredients.
Across the sprawling, outdoor Stadium Plaza, options abound for sitting, sipping, strolling and people-watching, all while taking in the tennis on a lineup of screens both massive and mid-sized.
Desert-based Piero's PizzaVino returns with its lineup of sandwiches, appetizers salads and signature wood oven-fired pizzas.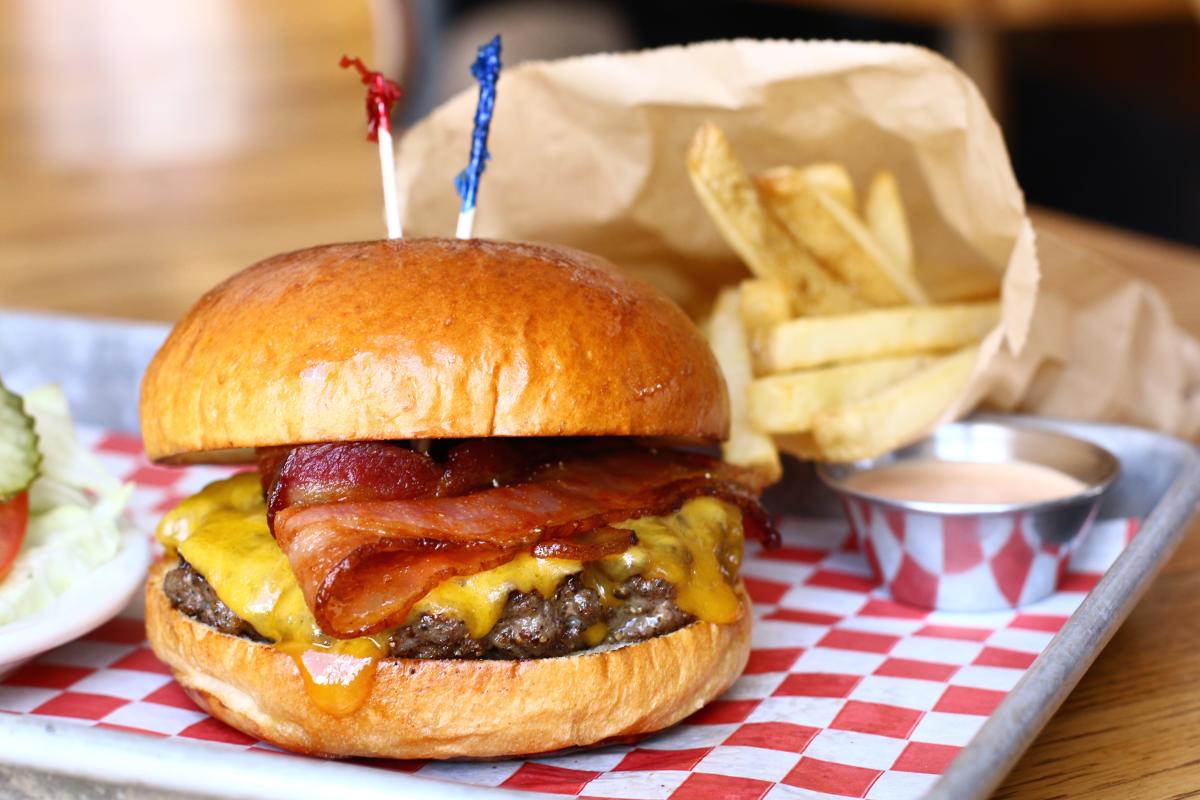 Additional fare back for the '21 tournament also includes: Baja Mex; Cassell's (excellent burgers); Dave's Doghouse (don't pass on the awesome Coney Island); John's mix of domestic classics and Mediterranean staples; KoGui; and, Melissa's Market, providing tossed-to-order salads among a full menu of health-based options.   
To experience Tennis Paradise in full, from casual concessions to high-end eateries, here's what on-tap -- and what's new -- for drink and dine options at this year's event. To purchase tickets for this year's event, click here.