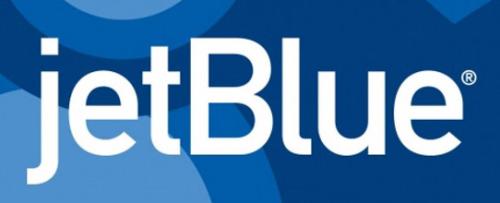 (Greater Palm Springs, CA) -- September 27, 2018 -- JetBlue today announced nonstop service between Boston and Palm Springs. Boston residents will be able to warm up this winter with this new seasonal service from Boston Logan International Airport (BOS) and Palm Springs International Airport (PSP). The BOS-PSP flight service begins February 14 and continues through April 29, 2019.  The flights will be twice weekly on Thursdays and Mondays. 
The new Boston service will also benefit travelers in a number of other JetBlue cities – including Washington-DCA, Philadelphia and Pittsburgh – where travelers will benefit from new connecting options that make Palm Springs just one stop away from home.
JetBlue previously announced it will extend the flying season from New York to Greater Palm Springs through Memorial Day 2019, a month later than typically offered in previous years. This comes as the airline already prepares to launch its fourth season of service more than a month earlier than usual on October 10, 2018.  Additionally, JetBlue will operate its all-Core Airbus A321 aircraft on the New York-Palm Springs route daily during the peak of the season from February 14, 2019 through April 30, 2019. 
"Our growing relationship with JetBlue and this highly anticipated flight between Palm Springs and Boston represents JetBlue's increased confidence in Greater Palm Springs as a destination that appeals to East Coast travelers," said Scott White, President and CEO of the Greater Palm Springs Convention & Visitors Bureau. "We look forward to welcoming Bostonians and winter weary visitors to our destination."
Greater Palm Springs is already expecting a record-breaking number of flights this winter, thanks to new airlines servicing PSP, new non-stop destinations, increased service and longer service periods. Travelers have more options than ever to visit Greater Palm Springs for Christmas, New Year's, and now through the spring season. The move signals increased confidence from airlines that travelers are choosing Greater Palm Springs as their top getaway, especially with more hotels, restaurants and events on the horizon.
Currently, 11 airlines fly nonstop from PSP to 21 destinations, connecting to more than 500 destinations worldwide. Since 2012, PSP has seen a 38% increase in seat capacity.
CITY/AIRPORT

AIRLINE

NEWS

FREQUENCY

DATES

Boston/BOS

JetBlue

New Service

2x weekly             Thursdays and Mondays

Feb. 14, 2019 – Apr. 29, 2019

New York/JFK

JetBlue

Launching one month early

4x weekly

Oct.10, 2018

Increased service

1x daily and Premium Mint Service

Dec.19, 2018 – Jan.6, 2019

Increased service

4x Weekly

May 2, 2019- May 27, 2019

Newark/EWR

United Airlines

New service

1x daily

Dec. 20, 2018 – Apr. 8, 2019

Portland/PDX

Alaska Airlines

Increased service

2x daily

Nov. 3, 2018 – Jan. 6, 2019

Portland/PDX

Sun Country

New service

2x weekly
Sunday and Thursday

Nov. 14, 2018

San Francisco/SFO

Sun Country

New service

2x weekly
Monday and Friday

Nov. 16, 2018

Atlanta/ATL

Delta Airlines

New service

1x daily

Dec. 20, 2018 – Jan. 2, 2019

New service

Weekly (Sat)

Jan. 5, 2019 – Mar. 30, 2019

Chicago/ORD

American Airlines

Increased service

2x daily

Oct. 4, 2018

Chicago/ORD

Frontier Airlines

New service

2x weekly

Dec. 14, 2018

Seattle/SEA

Delta Airlines

Launching one month early

1x daily

Nov. 4, 2018

Salt Lake City/SLC

Delta Airlines

Increased service

3x daily

Sep. 2018 – Oct. 2018

Calgary/YYC

Air Canada

New service

1x daily

Oct. 28, 2018 – Apr. 30, 2019

Edmonton/YEG

Flair Airlines

New service

Up to 4x weekly

Dec. 22, 2018

###
About Greater Palm Springs, California
Greater Palm Springs is Southern California's premier resort and golf destination. Discover a place of many experiences and surprises in nine distinctive cities: Palm Springs, Desert Hot Springs, Cathedral City, Rancho Mirage, Palm Desert, Indian Wells, La Quinta, Indio and Coachella.  As a respite for mind, body and spirit, Greater Palm Springs is ready to provide you with an unparalleled sense of escape, adventure, recreation, relaxation and your own unique way to play--anytime of the year. For more information on Greater Palm Springs, visit www.visitgreaterpalmsprings.com or email media@gpscvb.com.