Greater Palm Springs offers a variety of must-attend Native American cultural events throughout the year. Experience one-of-a-kind celebrations and start planning your visit with this comprehensive round-up.
 
Agua Caliente's Annual Singing the Birds
January 2023 | Palm Springs
Since time immemorial, Cahuilla people have been Singing the Birds. This tradition continues today, as the modern descendants of those ancient Cahuilla — and other tribes throughout Southern California — celebrate their heritage and culture by performing the bird songs that tell the stories of the Cahuilla, from creation to migration and beyond, and the lessons learned along the way. These sacred songs, accompanied by rattles made from gourds and numbering more than 300, have been passed down from generation to generation, sharing the stories of the Cahuilla's combined experience as a people. 
Today, there are five tribes representing two major Native American cultural groups residing in the area that makes up Greater Palm Springs.  You can learn more about these tribes and the Native American History of Greater Palm Springs. 
More Agua Caliente Band of Cahuilla Indian events.

Richard M. Milanovich Legacy Hike & 5K Run
March 11, 2023 | Palm Springs
Richard M. Milanovich helmed the Agua Caliente Band of Cahuilla Indians in Palm Springs for nearly 30 years as Tribal Chairman, cementing his role as a leader in local and national tribal affairs. Agua Caliente is bringing back its annual hike and 5k run in Milanovich's memory. Attendees can either join the "trading post challenge" walk or the 5K run. The route for both options is the same, starting from an area at the intersection of South Palm Canyon Drive and Acanto Drive and ending at Palm Canyon. The route will wind into the Indian Canyons in south Palm Springs. Proceeds will go towards the University of California, Los Angeles's Native Nations Law & Policy Center.
More Agua Caliente Band of Cahuilla Indian events.
Morongo Thunder & Lightning Powwow
September 2023 | Cabazon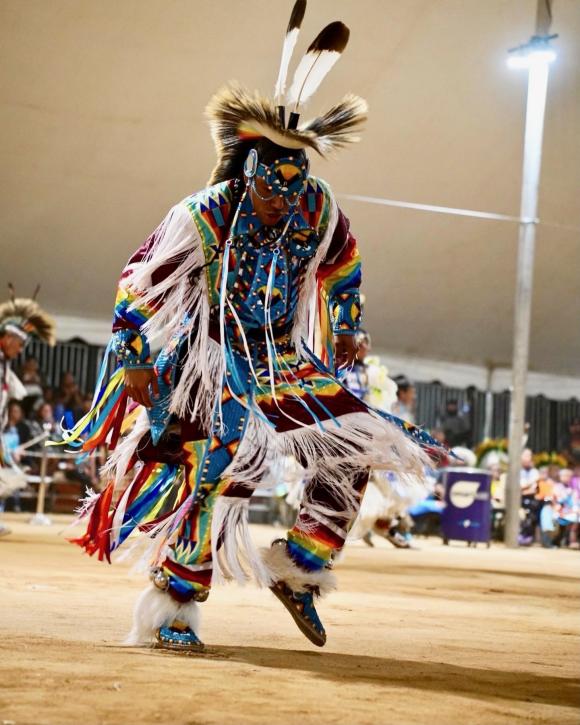 The Morongo Thunder and Lightning Powwow is a celebration of Native American heritage and traditions, reaffirming old ways and sharing in the discovery of new ones. This three-day event will feature the Grand Entry, a parade that includes hundreds of dancers in traditional regalia as drum groups and singers perform. The Morongo Band of Mission Indians Powwow also will feature Native American drummers, bird singers, and dancers from across North America and Canada. Vendors will sell food, authentic Native American jewelry, pottery, clothing, and baskets. 
More of The Morongo Band of Mission Indians events. 

Kewet Native American Day & Market
November 2023 | Palm Springs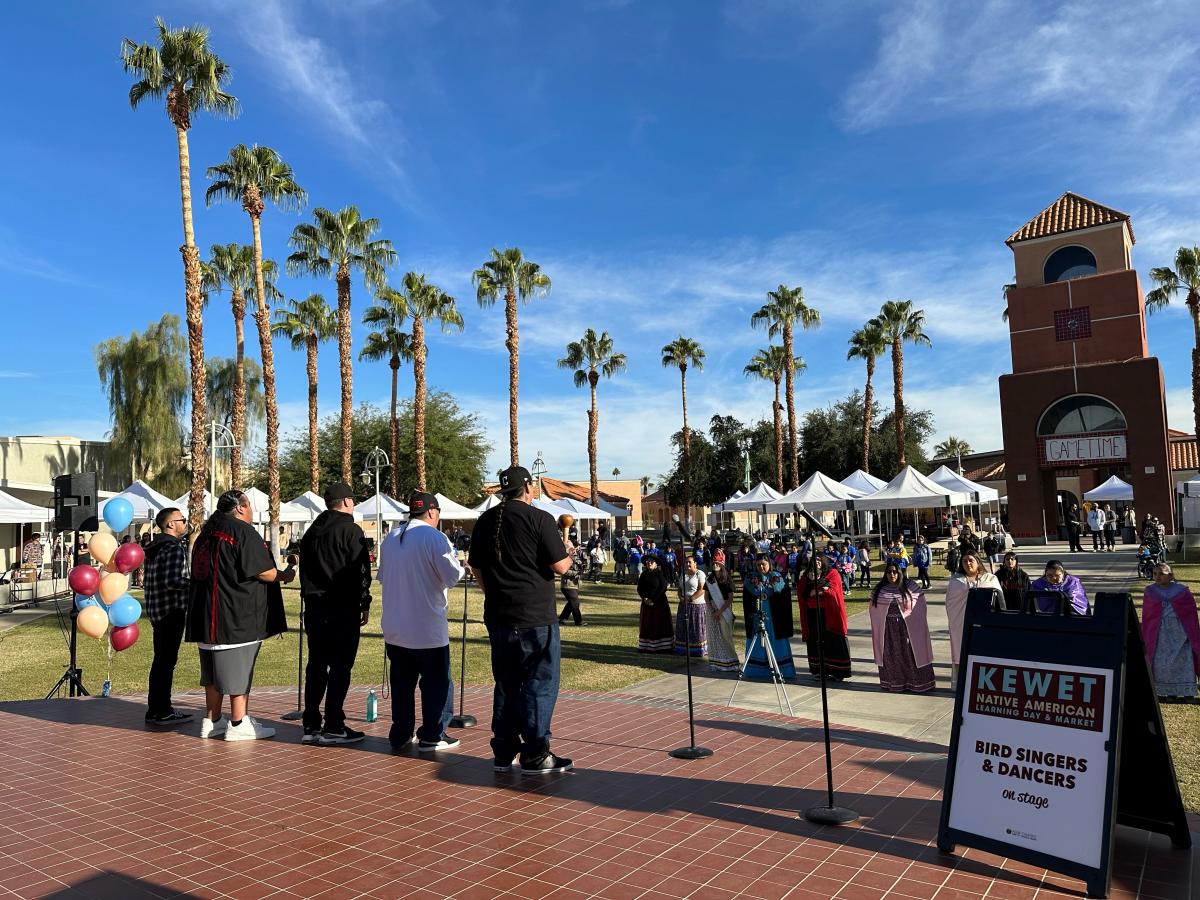 Kewet, the Cahuilla word for "fiesta," features activities including bird singers and dancers; demonstrations; and activities such as basket weaving, beading, gourd rattle making, traditional games, food, and a Native American market. The event — hosted in partnership with the Agua Caliente Band of Cahuilla Indians , the City of Palm Springs , and the Palm Springs Unified School District — is free. 
More Agua Caliente Band of Cahuilla Indian events.
Junior Ranger Expo by AGUA CALIENTE BAND OF CAHUILLA INDIANS
November 2023 | Palm Springs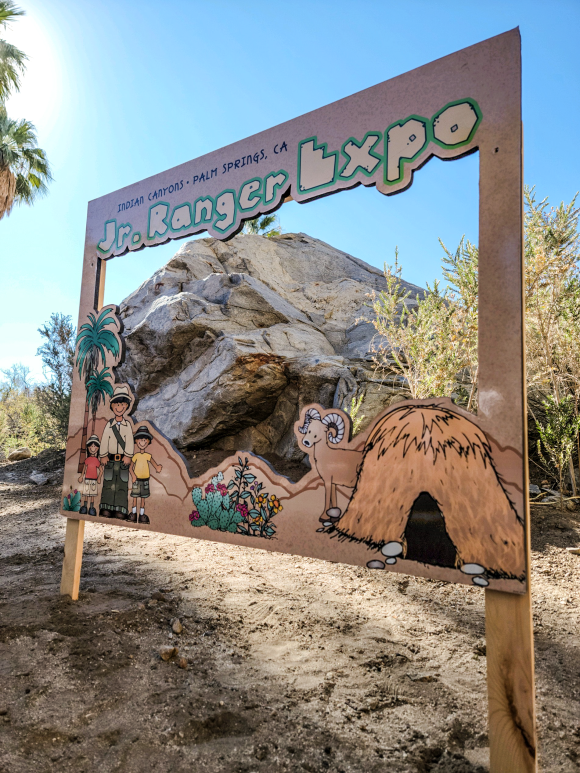 This free event, geared to children, invites all to explore Andreas Canyon. Families can not only explore educational booths on animals, plants, geology, safety, and more but also enjoy activities, demonstrations, traditional bird singing and dancing performances, and ranger-led hikes. This is one of the Agua Caliente Band of Cahuilla Indians' many educational outreach programs intended to introduce the community to the Tribe and the beauty of the Indian Canyons. 
More Agua Caliente Band of Cahuilla Indian events.
Cabazon Indio Powwow
November 2023 | Indio
The Cabazon Band of Mission Indians  keeps their cultural traditions alive by holding annual powwows. The powwows take place in the Special Events Center of the Tribe's Fantasy Springs Resort Casino, which is located on Cabazon Indian Reservation located near Indio. Included in the celebration are Native American dance competitions for contestants of all ages, traditional bird singing, drum contests, and peon games. Peon is a guessing game that is played at any type of Native American gathering or fiesta. Four members of opposing teams of either men or women play. Each player has two peon bones (one black and one white) made from coyote or deer leg bones. Then, the opposing team begins guessing the location of the black and white peons. There are also opportunities for visitors to join dancers in the arena during non-competitive, inter-tribal dancing. You'll also have an opportunity to taste Native American foods, such as Indian fry bread, and shop among vendors for jewelry, weaving, dream catchers, and other types of Native American arts and crafts.
More Cabazon Band of Mission Indians events.
The Winter Gathering Powwow 
December 2023 | Coachella
Hosted by the Twenty-Nine Palms Band of Mission Indians at Spotlight 29 Casino , this celebration of indigenous people from the United States, Canada, and Mexico features a mix of Native American song and dance included to brighten the approach to the winter solstice and prepare all comers for the year ahead. The Winter Gathering Powwow brings multiple tribes together to compete in various dance and drum contests. Cash prizes are awarded to the top performers in each category.