Many dining establishments in Greater Palm Springs have started to offer menus with 'farm-to-table' food options. Farm-to-table foods come from a local grower, which can mean less or zero processing and packaging is needed, and shorter transportation distances to a restaurant. If you're in Greater Palm Springs and are looking for the best farm-to-table dining options, the list below is a great place to start.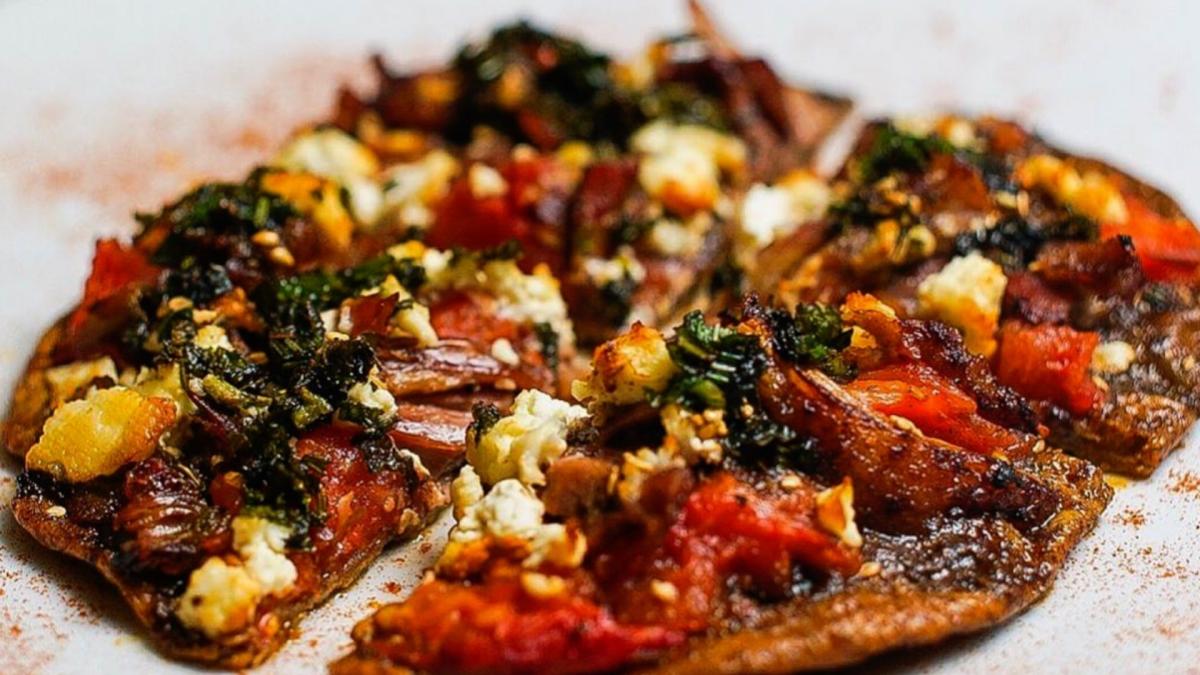 Daniel's Table is locally owned that created the finest cuisine from local farm-to-table ingredients in Greater Palm Springs. Everything on the menu is freshly made by the owner and Chef, Daniel Villanueva–so you know it is made with love! Indulge in fresh and sustainable seafood or pure grass-fed meats. Try the fresh Wild Black Cod, served with meyer lemon caper creme and cardamom basmati or the Rockit Arugula ensalta made with red quinoa, garbanzo beans, medjool dates, herbs, pecorino romano, balsamic vinaigrette. Never skip dessert at Daniel's Table because the Date Ice Creme and the Chef's Fig Cake are perfect. 
Luscious Lorraine's Organic Cafe has been following the farm-to-table concept for quite a while, as the chef retrieves many of the ingredients there from her own farm that sits on a quarter of an acre. She also visits certified farmers markets for fresh ingredients from fellow farmers in Greater Palm Springs. Open for breakfast and lunch, Luscious Lorraine's offers soups, salads, sandwiches, and smoothies. Everything is made fresh and the most-raved about menu item is the green drink that features a wide array of locally grown produce including kale, cucumber, and apple.
When you stop in for a visit, you can also shop for many of these local items and more as the cafe is located within the Harvest Health Food Store, which has an extensive takeaway and grocery market with an outstanding selection of fresh, frozen, and organic products.
La Spiga Ristorante Italiano ingredients used by this eatery are the freshest possible, as they come from a garden located in the chef's own backyard and others come from local partners. He finds a way to incorporate his own produce into delicious plates; for example, the veal comes with homegrown porcini mushrooms. Another top pick on the menu is the salsiccia di casa, which is a house-ground sausage dish with homemade mustard and homegrown herbs. 
Pro tip: The daily special is chosen based on what is currently ripe in the garden and ready to be eaten, so if you're looking for maximum freshness, definitely consider it.  
The atmosphere and layout at the Barn Kitchen at Sparrows Lodge are quite fascinating, as they encourage socialization and give the restaurant a communal feel as dinner guests are encouraged to sit at long tables with other parties. The chef himself frequents area farmers markets to get locally grown vegetables, fruits, and proteins for his dishes.
One of the best options on the menu, the charcuterie, is also made with locally produced breads. The restaurant is open for lunch and dinner and offers salads, sandwiches, snacks, and entrees.  
Located in the La Quinta Resort & Spa, Morgan's in the Desert is a top pick for diners looking for farm-to-table fare. Produce is sourced from Greater Palm Springs and includes tomatoes, peaches, cauliflower, strawberries, olives, and meats. The restaurant partners with the County Line Harvest Farm, which is within a 20-minute drive, and Morgan's plans to increase the usage of its resources even more in the future. 
Top dish picks include the heirloom tomato salad, the port wine-braised short rib that comes with County Line vegetables, and the white chocolate crème brulée that features champagne and decadent farm fresh strawberry coulis. If your group is into wine, you are in luck, as the restaurant also has a large wine list that includes some locally sourced vino. 
Truss & Twine is another excellent farm-to-table choice in this wellness oasis. Every single piece of seafood is sourced from Southern California, and the chefs also get adventurous with their ingredients, which includes using local cacti and rabbits for their dishes.
The citrus used in the eatery's dishes and drinks are all locally-sourced, as are the wide variety of olives the restaurant uses. Even seemingly minor ingredients are collected from the region, such as honey from the Temecula Valley. Truss & Twine often partners with other local farms including Drake Farms for its goat cheese, Wong Farms for mangoes, and County Line Harvest for beets. 
Operated by the same owner as Truss & Twine, Workshop Kitchen & Bar has locations in both Greater Palm Springs and Los Angeles. While most of its produce comes from the chef's own backyard, the restaurant partners with Dory Fleet for its seafood and obtains poultry and dairy products from regional farmers.
A few dishes are made with berries from Oxnard-based Harry's Berries, and the kitchen staff even maintains their own gardens of herbs that put excellent finishing touches on the restaurant's dishes. The menu has all different kinds of cuisines, but you won't want to miss the duck fat frites, which are one of the fan favorites at this locale. 
For more foodie experiences in the oasis, be sure to check out these unique dining locations that are sure to satisfy every palate.