Spend your February in this Southern California oasis soaking up the beautiful weather and enjoying the abundance of outdoor options. Whether you want to hit the trails or are looking for a romantic getaway, Greater Palm Springs has options for everyone. Mark your calendars for these upcoming events and start planning.
 
BLACK HISTORY MONTH
When: February
Greater Palm Spring's African American culture is celebrated through food, music, art, and creativity. This month brings you events that are open to the public, inviting the community to get engaged and educated. Find out how you can Celebrate Black History Month in Greater Palm Springs.
THE BIG GAME
When: February 12
This is an exciting time for all football lovers. Who doesn't enjoy the lively and upbeat atmosphere while watching the Big Game? If you are looking to get the full experience of the biggest game and halftime show with your best buds, learn how you can Celebrate the Big Game Day in Greater Palm Springs. 
VALENTINE'S DAY
When: February 14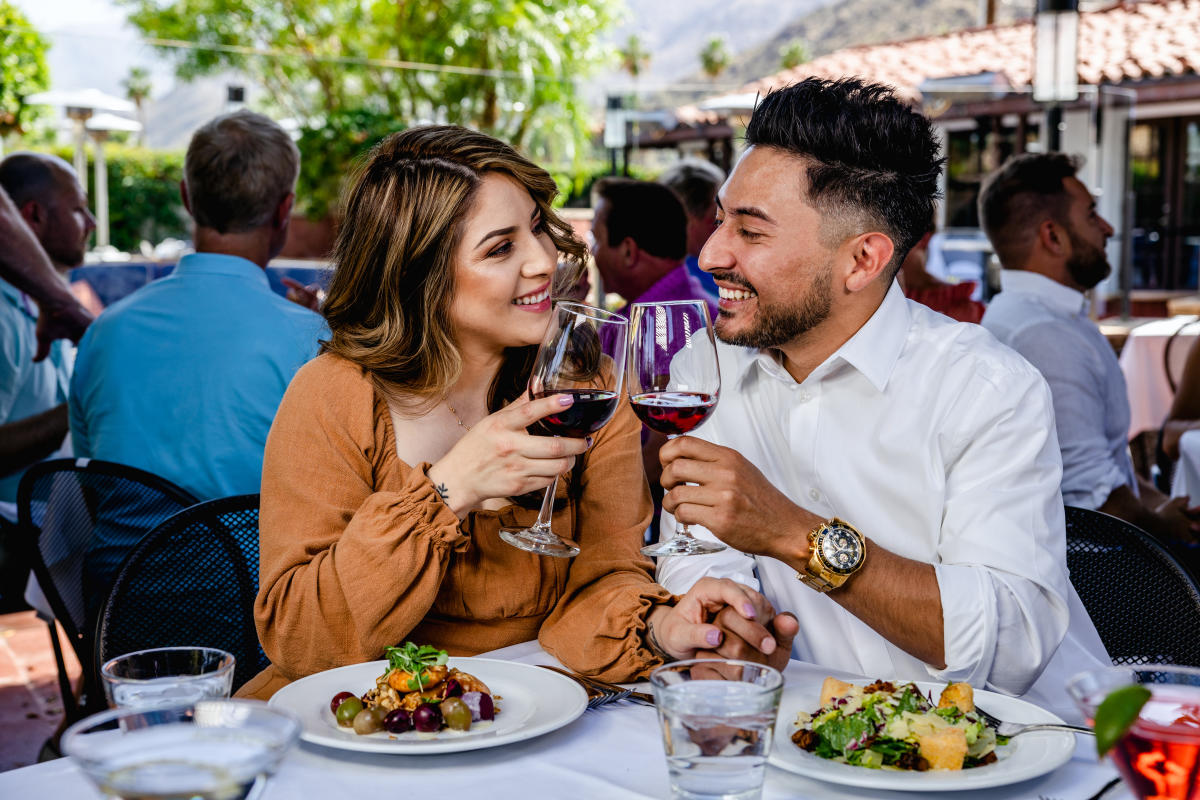 Create a lovely experience this Valentine's Day with a flavorful dinner, a romantic stroll, or even a delectable dessert. Whether you are here for a romantic getaway or looking to take yourself, your partner, or gals out in lieu of Valentine's Day, Greater Palm Springs has countless ways to make yours wondrous. Here is a round-up of ways to celebrate Valentine's Day.
When: February 16 - 26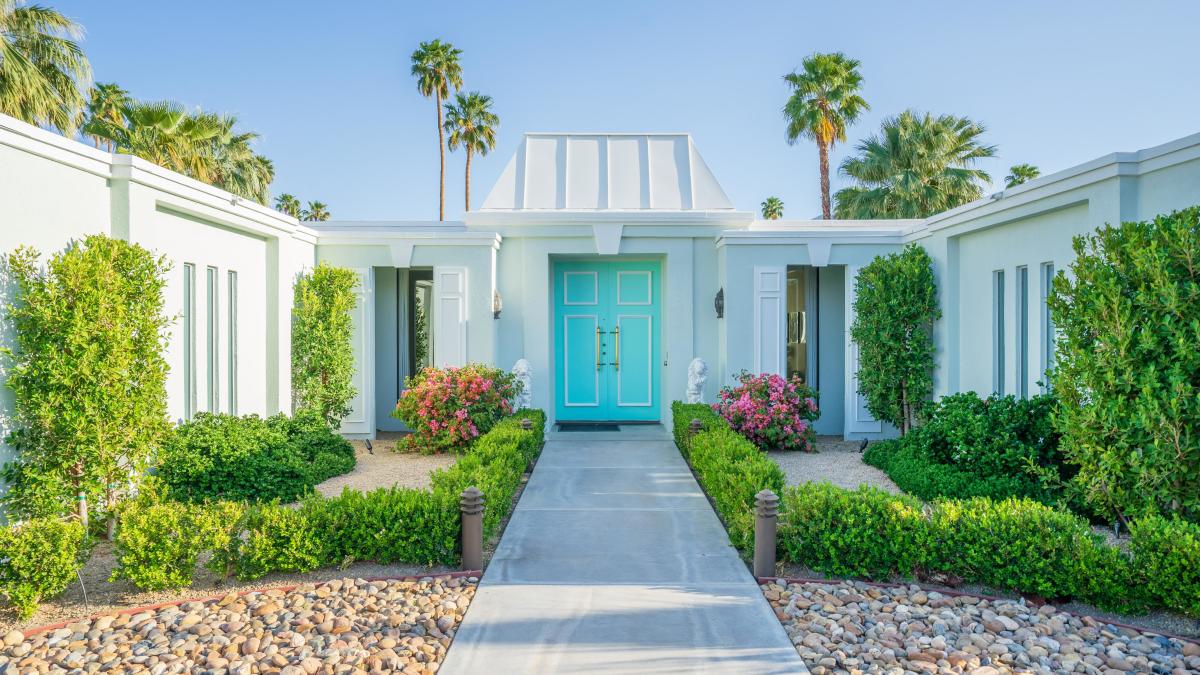 Greater Palm Springs welcomes architect connoisseurs and midcentury modern fanatics to Modernism Week. This signature February event is an annual celebration of midcentury modern design, architecture, art, fashion, and culture that attracts visitors from around the world. Immerse yourself into 11 days of events, iconic house tours, special guest speakers and so much more. Plan for your visit and secure your tickets for this one-of-a-kind experience.
 
THINGS TO DO
EL PASEO ART WALK  
When: February 3
The renowned El Paseo Art Walk, a long-standing tradition on El Paseo, is now happening on the first Friday of every month, from November through May. There will be exhibit openings, artist receptions, and more. Enjoy seeing everything there is to admire from each gallery and entertaining stops along the way.
TASTE OF JALISCO FESTIVAL
When: February 3 -  5
Celebrate the sights, sounds, and tastes from the state of Jalisco, Mexico at the 7th Annual Taste of Jalisco Festival in Downtown Cathedral City. This annual celebration honors Jalisco (Mexico) through music, fashion, culture, spirits and cuisine. Admission to the festival is free and open to the public.
When: February 4 & 18
Art on Main Street features over 100 artists each season showing and selling their paintings, jewelry, mixed media, photography, ceramics, glass, woodwork, textiles, sculptures, and more. The shows are a local favorite and an Old Town tradition. They are set amidst Main Street's charming cafes and boutiques.
PALM SPRINGS VINTAGE MARKET
When: February 5
The Palm Springs Vintage Market returns and is ready to showcase vintage finds from furniture to clothing, as well as live entertainment and food. This is a perfect way to spend your Saturday morning in Palm Springs while shopping for rare and exclusive treasures.
INTERSECT PALM SPRINGS
When: February 9 - 12
This art and design fair brings together a dynamic mix of modern and contemporary galleries and is activated by timely and original programming. With around 80 galleries exhibiting the 4-day event, there is art from North and South America, Europe, and Asia available to view and purchase. The variety of work on display is wide with paintings, sculptures, drawings, and photographs amongst others to inspire art lovers and collectors.
25TH ANNUAL TOUR DE PALM SPRINGS
When: February 11 
The Tour de Palm Springs is one of the largest and most festive cycling charity events of its kind. Every year, up to 10,000 cyclists from 46 different states and 4 countries. Every year, this event hosts up to 10,000 cyclists from 46 different states and 4 countries. The Tour de Palm Springs raises money for local charities in the Coachella Valley while honoring first responders and Veterans.
PALM DESERT HALF MARATHON &  5K
When: February 12
The Palm Desert 1/2 Marathon & 5K returns to the heart of Greater Palm Springs. Race in the half marathon, or run/walk the flat, fast 5K course. Kids four to 13 can run the 1K kids run. The 1/2 marathon & 5K participants receive an official race t-shirt, finisher medal, timing and post-race food. Kids run participants receive a finisher medal and post-race food. This event grows larger every year, so register today and join in on the fun.
When: February 17 - 26
The Riverside County Fair & National Date Festival is located in Indio, California; an oasis situated in Greater Palm Springs. The annual Fair started as a festival to celebrate the end of the annual date harvest in the desert region; the major commercial date-producing area in the western hemisphere.
PALM DESERT GREEK FESTIVAL
When: February 18
The Palm Desert Greek Festival is a community celebration of Greek culture – from guided Church tours to Byzantine icons; live Greek music and traditional folk dancing; souvenirs, ethnic groceries, and religious items. But, the heart of our festival is the wonderful homemade Greek food and pastries created from generational, family recipes. 
PALM SPRINGS AIR MUSEUM GALA: WOMEN IN AVIATION
When: February 18 
Palm Springs Air Museum hosts a star-studded gala honoring the men and women pioneers of aviation. Featuring celebrity Master of Ceremonies, Joe Mantegna, and musical entertainment by The Elite Show Band. There will be cocktails and appetizers starting at 5:30 PM, followed by a sit-down gourmet dinner, program, and dancing.
DESERT WOMAN'S SHOW
When: February 18
Attended by thousands, the indoor expo offers dynamic daily shows by local boutiques while the marketplace showcases plenty of shopping and featured panel discussions about health, wellness, and beauty. This year also features a charity golf tournament supporting The Unforgettables Foundation. Come out and celebrate the 15th season of this show during this beautiful month.
GREATER PALM SPRINGS FOOD & WINE FESTIVAL 
When: February 18
The Greater Palm Springs Food and Wine Festival brings out some of the best local restaurants and established favorites. This event partners with the Desert Woman's Show at the Classic Club in Palm Desert. These two events offer a fun-filled day for the whole family, with shopping, health, art, speakers, fashion shows, and the ever-popular food and wine selections.
MCCORMICK'S PALM SPRINGS EXOTIC CAR AUCTION
When: February 24 - 26
Whether you are looking to sell, buy or just take in the excitement, there will be a variety of over 500 classic, sports, antique, and special interest cars parked for viewing at the Palm Springs Convention Center outdoor event area. Admission is free on Friday, $15 per day on Saturday or Sunday with the option of $25 for both days. 
ARTWALK AT INDIAN WELLS
When: February 25 - 26
The Artwalk at Indian Wells returns with local and regional artists showcasing their original work in all mediums of fine art and crafts. The artwork that will be presented will include exciting new paintings in acrylic, oils, watercolor, local photography, sculpture in clay, and more. The artists will be present to discuss their artwork and explain the feelings and thoughts behind the creation of the piece at this event.
When: Every Thursday
The Palm Springs Art Museum has 28 galleries, two sculpture gardens, a 433-seat theatre, and a popular local bistro. Every Thursday they offer free admission to the public from 5-7 p.m.
When: Every Thursday
Villagefest takes place in downtown Palm Springs where the street is closed to create a relaxed, fun, and festive atmosphere full of food, artists, fashion, and other unique vendors.
When: January 1, 2023 - February 28, 2023
Support local businesses, satisfy your taste buds, and win prizes all at the same time! This year, the city of Desert Hot Springs presents its Taco Tour which features 10 participating locations where you find unique specialty tacos. To begin all you need to do is pick up your Taco Tour ballot at city hall or any participating location. Afterward, you can begin your journey towards getting all 10 locations visited and stamped! Anyone who completes this pass and submits their taco ballot will win a taco prize and then be entered in a raffle for the grand prize. 
Treat yourself this February and find delicious local bites while you are at it. 
ACRISURE ARENA EVENTS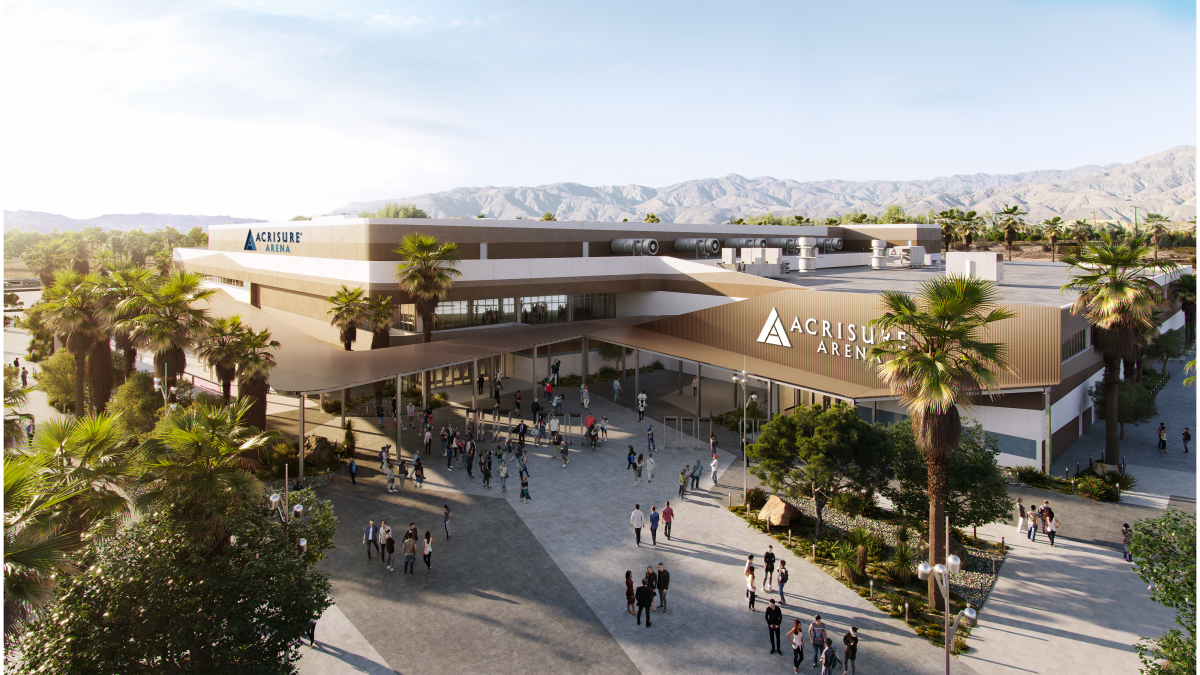 The Acrisure Arena provides the Greater Palm Springs area with a premiere 11,000+ capacity venue to host some of the biggest artists in entertainment as well as the home for the AHL Hockey team The Coachella Valley Firebirds. Want to know more about what is happening at the Acrisure Arena? Check out their full list of upcoming events happening this month. 
Plan your Getaway 
It is a great time to start planning for your spring break getaway or summer vacation! This Southern California oasis offers endless options for things to do, places to stay, eat, and hike – the list is endless. Come soak under the sun and breathe in the fresh air! Start by looking at these getaway offers and deals throughout Greater Palm Springs. 
Want to continue your adventure in Greater Palm Springs? See here for more things to do in this Southern California oasis.