"Forever Marilyn,"  the towering 26—foot-tall sculpture depicting Marilyn's most iconic scene from the film "The Seven Year Itch," has returned to downtown Palm Springs. The sculpture, created by artist Steward Johnson, is located at the corner of Museum Way and Belardo Road and is surrounded by a variety of shops, restaurants and entertainment.  
To make it easy, we've mapped out an itinerary with places to stay, things to do and restaurants near "Forever Marilyn"   
Where to stay 
Kimpton Rowan Palm Springs 

Kimpton Rowan Palm Springs  is a stone's throw away from "Forever Marilyn." Known for its refined glamour and modern decor, The Rowan offers a bird's eye view from its rooftop pool patio, that is unparalleled in the desert. It feels like you can touch the mountains and from that height you will get a unique view of this marvelous work of art.
Hilton Palm Springs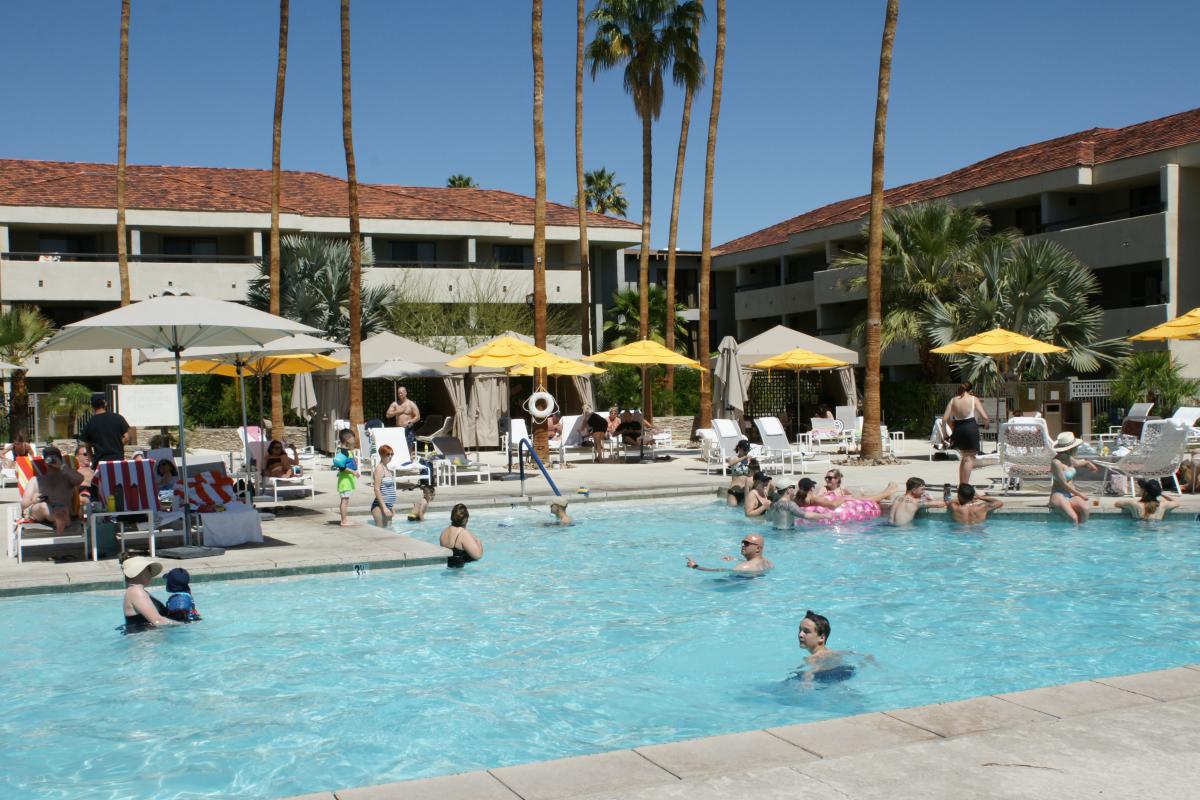 Hilton Palm Springs  is located a few blocks from "Forever Marilyn" and is popular because of its central location, modern decor and lavish pool complex with views of the San Jacinto Mountains. While there, you can grab a bite to eat at the popular burger pop-up, The Hey Day, which specializes in smash burgers and crinkle-cut fries. You can also grab their famous Mai Tai cocktail from Harvey's bar or enjoy patio seating near the pool for relaxation under starry sky. 
Start your day with breakfast
FARM 

The quaint French garden atmosphere with its floral lined walkways and vine covered arch will transport you to the South of France - which is exactly what the owners intend. FARM's menu is full of traditional French dishes–for breakfast order the sweet and savory crepes, omelets or the brioche French toast that practically melts in your mouth. 
Wilma & Frieda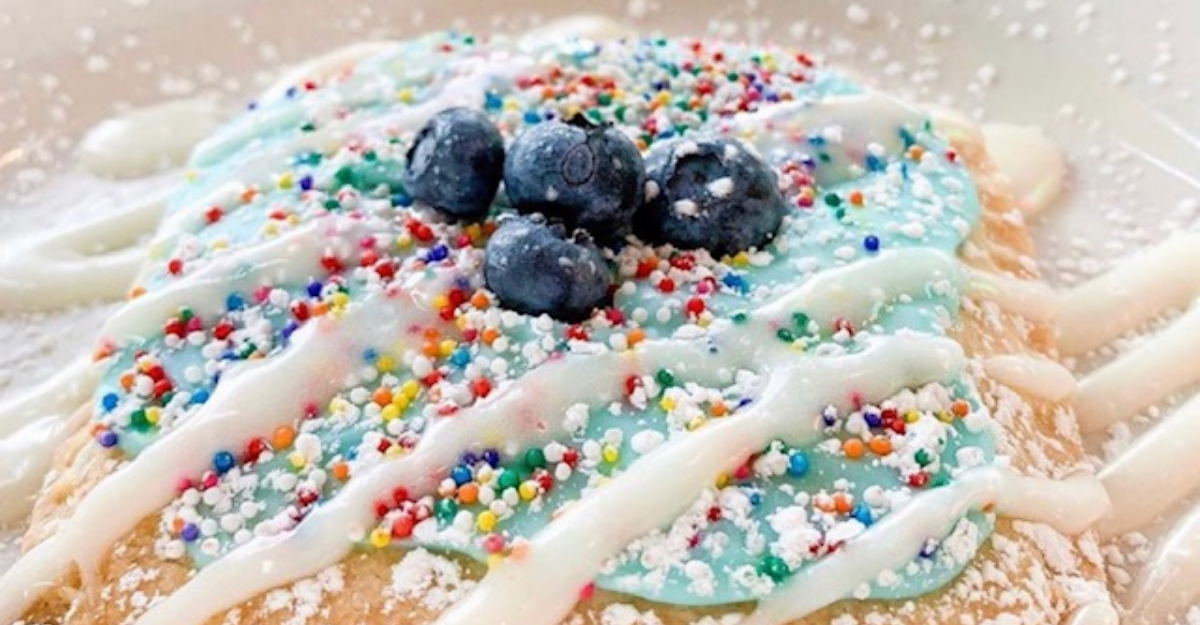 Comfort food! That is what Wilma & Frieda  is known for. If you're in the mood for a hearty breakfast that feels like it's been cooked by your own kin, this is the place.  The pastries are divine - a favorite is the Meyer Lemon Blueberry Tart (a homemade pop tart).  If you need something spicy to kickstart your day, try the Bloody Mary, all the while enjoying the outdoor patio, which offers a spectacular elevated view of downtown. 
Take a midday break for lunch 
So you've had a full morning sightseeing or maybe lounging at your pool. Now it's time to grab some lunch. 
Persimmon Bistro & Wine Bar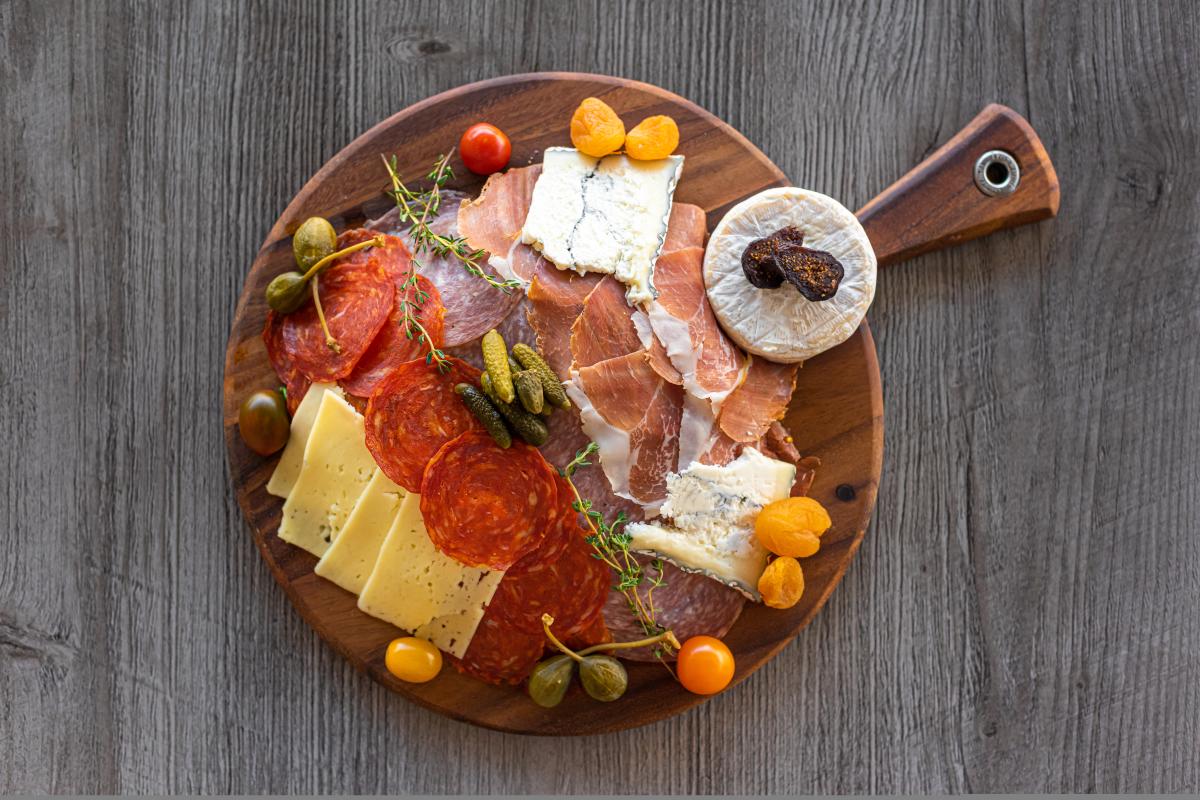 From the funky and shimmery designer wallpaper inside the restaurant to the sculpture garden and reflection pool outside on the patio, Persimmon Bistro & Wine Bar is much more than a place to eat and drink. The eatery is located inside the Palm Springs Art Museum and specializes in wine and light fare driven by fresh produce and salad greens. They also serve up sandwiches, paninis, wood-fired pizza and a delightful charcuterie. This is the perfect alfresco lunch spot for foodies and art lovers alike to grab some wine and a cheese plate and indulge. 
El Patrón
El Patrón embodies the spirit of a street-side taco stand or taco truck. You order at the front counter, grab a seat and they deliver the food when ready. They pride themselves on freshness, using local produce, wild-caught seafood and hormone-free meats.
Tip: Their roasted pineapple serrano margarita pairs well with almost any taco on the menu. And their outdoor patio in the middle of all the downtown Palm Springs action is a great place to relax, recharge and people watch.  
Shopping and Art 
A visit to this Southern California oasis must include shopping. From clothes and beauty to home decor and souvenirs, the area provides an endless supply of shops. There's also a variety of public art to appreciate, not only within walking distance of "Forever Marilyn," but throughout Greater Palm Springs.
Mitchells Palm Springs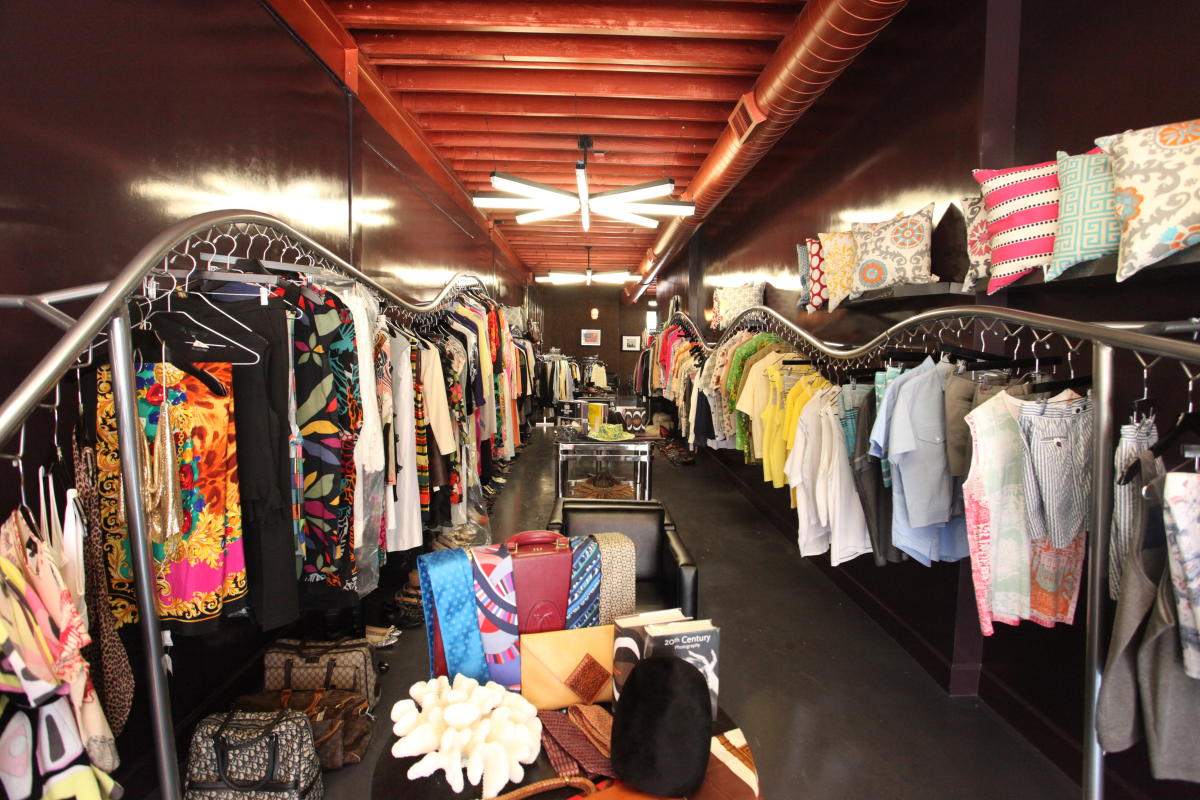 Palm Springs is known for its mid-century modern vibe and if you are looking to dress the part, this is the place to go. Mitchells Palm Springs  specializes in name brand vintage clothing and accessories designed by Gucci, Chanel, Valentino, and Pierre Cardin. The shop is filled to the brim with bling and eye candy. 
Thick as Thieves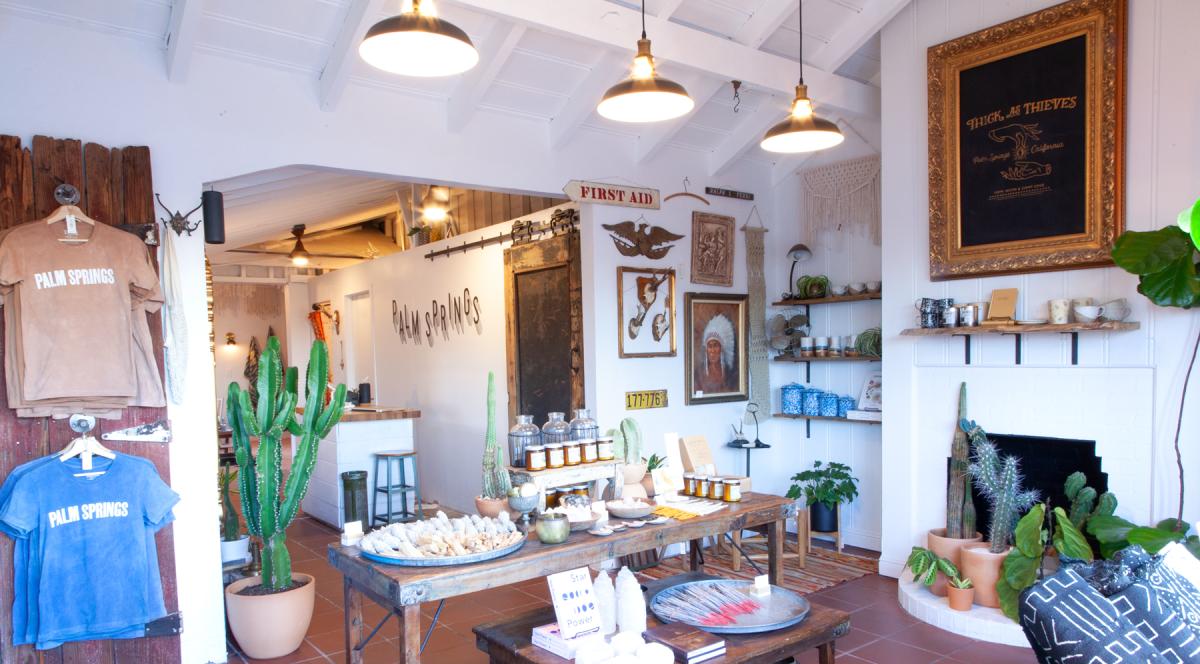 Thick as Thieves  is where Instagram dreams come alive. The entire store is picture perfect and cleverly curated. One step inside and you'll immediately covet the entire store. They have everything from jewelry and crystals to  t-shirts and bath and body products bottled in Palm Springs.
Dinner in the desert
This culinary oasis has a thriving dinner scene driven by talented chefs and an awe-inspiring, picturesque locale. There are many eateries to choose from, but here are a couple local faves. 
Trio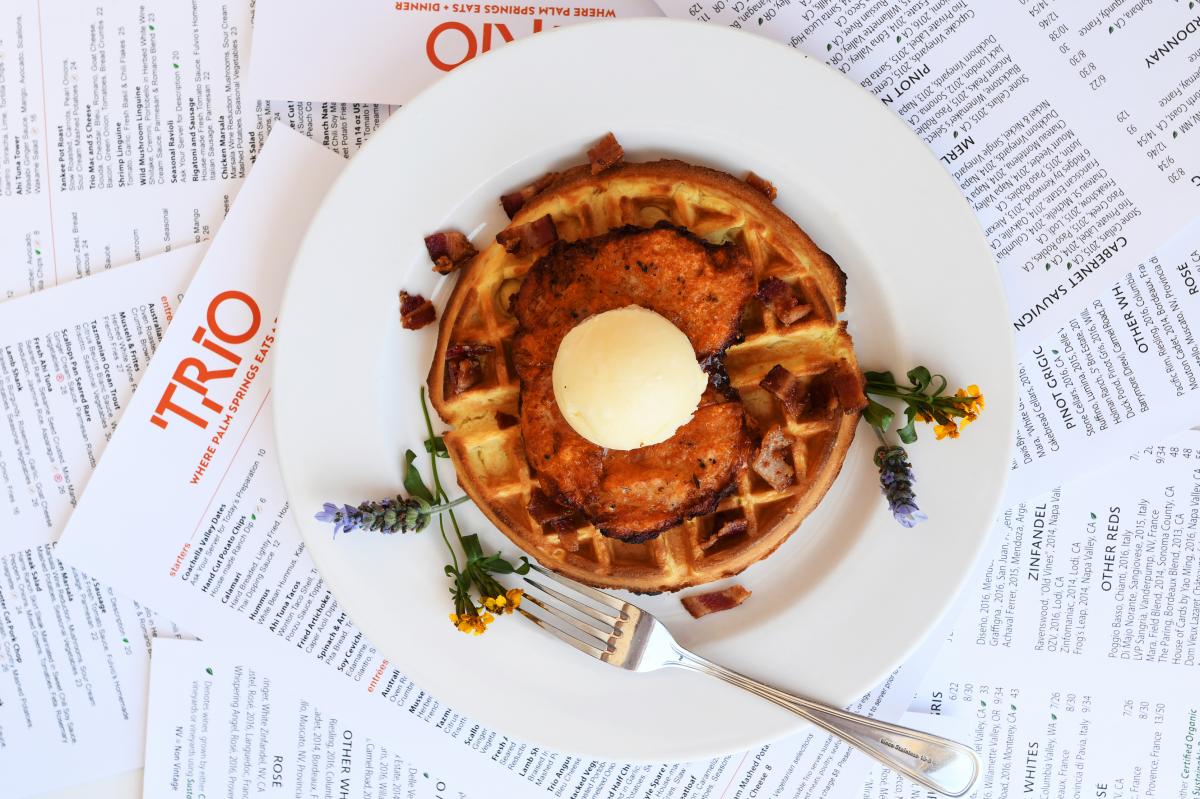 This lively restaurant in downtown Palm Springs likes to proclaim "it's where Palm Springs eats" and they are not wrong. Trio , which opened its doors in 2009 took over a mid-century bank and is a popular dinner destination featuring traditional American cuisine made with a high-end flair. If the phrase "Coca Cola braised short ribs with a side of mac and cheese" sounds like the restaurant for you, Trio may be your place. You can grab a cocktail, sit on the patio, start with a basket of homemade potato chips and be officially immersed in the Palm Springs vibe.
Spencer's 
This Palm Springs mainstay is a perfect mix of elegance and coziness. Yes, it's a fancy restaurant, but there's still a sense of informality. The menu is voluminous so everyone will find something they love, but while you're deciding—or perhaps choosing their prix fixe option—start with the three-onion soup, a personal favorite. The classic American cuisine and cocktails are top-notch, but Spencer's calling card is its award-winning outdoor patio. You can dine under a canopy of trees, right up against the San Jacinto mountains, artfully lit to create a magical outdoor experience.
Cocktails
So, you've had a full day of shopping, eating and taking pictures at the 'Forever Marilyn' statue and are ready to wrap up the day with a delicious cocktail, we have options for you! If mocktails are more your thing, check out these delicious libations. 
Bootlegger Tiki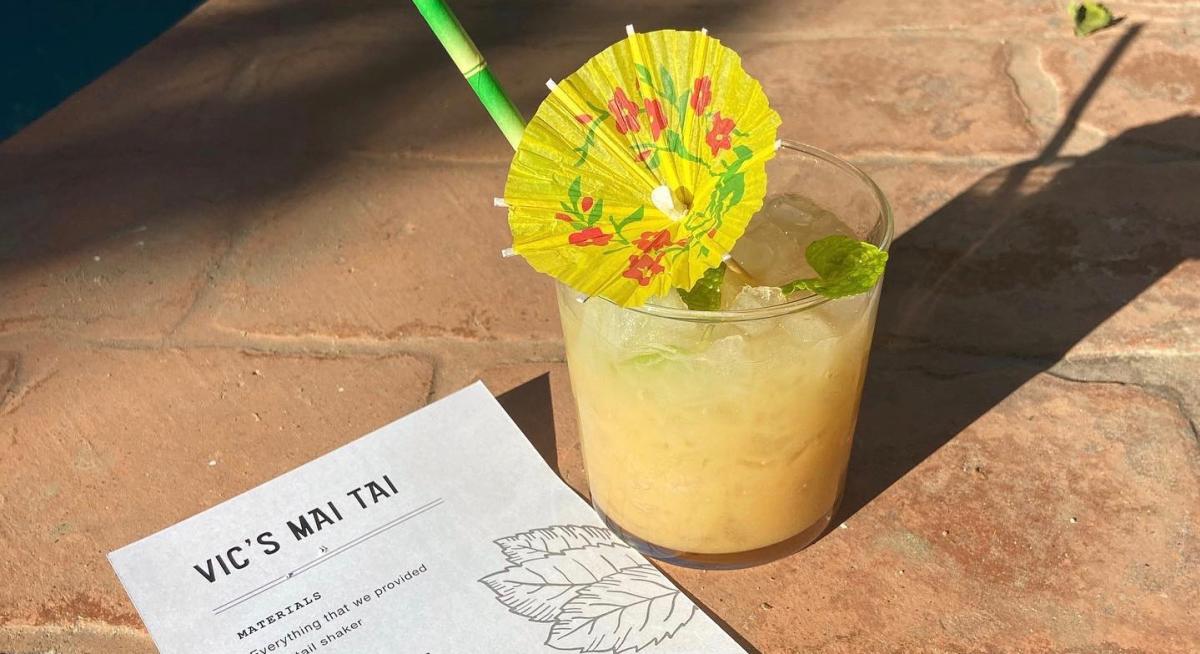 Bootlegger Tiki is located in the same spot as the original Don the Beachcomber restaurant from 1953, which likely saw its share of famous faces.  Like it's predecessor, Bootlegger Tiki specializes in the tiki culture and fun handcrafted cocktails.They have tiki classics like the Zombie, Mai Tai and Blue Hawaiian. And originals with names like "Da Big Docta," and "Ancho Brought it Back."
Tip: If you plan to stop by for cocktails, it's best to call first and book a reservation.  
Melvyn's 
Melvyn's at the Ingleside Inn is famously known as a hot spot for Rat Packers back in the day.  Melvyn's went through a "skillful face-lift" in 2017 while still maintaining what made it popular with the Hollywood crowd in the first place. Check your wardrobe for something that regulars Frank Sinatra or Zsa-Zsa Gabor would wear if they were around today, grab a martini and lean casually against the bar. You might be mistaken for Hollywood royalty.
For more information on 'Forever Marilyn' visit www.PalmSpringsForeverMarilyn.com.