With 300+ days of sunshine and an impressive lineup of annual events, Greater Palm Springs offers plenty to enjoy all year long. And now, it's easier than ever to get to this Southern California oasis. The Palm Springs Airport (PSP) is offering more flights in and out of the area to accommodate folks in the 9 cities, just in time for the holidays.
New and Increased Flights
Here are the new flights available so travelers can relax and enjoy Greater Palm Springs in addition to their year-round services:
JetBlue will be flying from New York (JFK) four times a week starting October 10, 2018. They will also offer Premium Mint Service once a day from December 19, 2018, through January 6, 2019.
Boston (BOS) will also be an option for Palm Springs residents beginning February 14, 2019 - April 29, 2019. This service will be offered twice weekly, on Mondays and Thursdays.
United Airlines will be adding service to/from Newark (EWR) once a day starting from December 20, 2018, through April 8, 2019.
Alaska Airlines will be flying from Portland (PDX) twice a day from November 3, 2018, through January 6, 2019.
Sun Country will be flying from Portland (PDX) twice a week on Sundays and Thursdays starting November 14, 2018. San Francisco (SFO) will also be accessible twice a week on Mondays and Fridays starting November 16, 2018.
Delta Air Lines has two new services to Atlanta (ATL). Beginning December 20, 2018, travelers to Georgia have the option of using Delta's services once per day. However, this will end on January 2, 2019. Beginning January 5, 2019, Delta will only fly to ATL on Saturdays. This will end on March 30, 2019.
Seattle (SEA) will also be accessible daily, beginning November 4, 2018, one month ahead of schedule.
Salt Lake City (SLC) will also have increased service three times a day from September 2018 through October 2018.
American Airlines is increasing their service to Chicago (ORD) to twice a day, starting October 4, 2018.
Like American Airlines, Frontier Airlines will be flying from Chicago (ORD) twice a week starting December 14, 2018.
Air Canada will be flying to/from Calgary (YYC) once a day from October 28, 2018, through April 30, 2019.
Flair Airlines
Flair Airlines will also take you to Canada, specifically Edmonton (YEG) up to four times a week starting December 22, 2018.

As you may have noticed, many of these airlines will be adding or increasing services during the holiday season with some airlines continuing into the spring. The Greater Palm Springs area has become even more accessible than ever before.
Use Points and Miles to Maximize Your Travels
One of the benefits of having more flights and routes serving the Greater Palm Springs area is the ability to earn and use bonus points and miles to earn upgrades on flights. Using your points or airline miles, you can fly for free in economy class or fly in luxury and get an upgraded seat. Here's how you can do it.
If you're wondering if you have to travel to earn these rewards, then you'll be excited to know that you absolutely don't! One of the most popular ways to earn travel rewards is by using a rewards credit card that earns you rewards for your common purchases. To do this most effectively is to use one of the best airline miles credit card options that work with your everyday purchases.  
In addition to making sense for your spending habits, check out their sign-up bonuses. Oftentimes, these bonuses alone can earn you a free flight. Additionally, your credit card lender should have a rewards program that lets you transfer points to their travel partners. Analyze how much each of your transfer points is worth. Aim for 1:1 value so if you have 6,000 points when you transfer to one of their partners, they'll match it.
For example, if you get one of the Chase cards that lets you earn points for Chase Ultimate Rewards, you can then transfer those points to JetBlue TrueBlue at a 1:1 value and travel on any flight at any time. Once you've transferred the points over, you can then book a JetBlue flight to PSP from JFK.
Alternatively, you can fly United to PSP from EWR or fly Air Canada from YYC when you transfer your Chase points to United's program. Also, when you're trying to maximize the value you get from your points, try to book a round-trip flight during the week, since tickets will cost less.
The most effective way to earn is by using cards that have a substantial sign-up bonus, earn you rewards for your purchases, and that also allows you to easily maximize your points and miles with an airline transfer partner.
Where to Stay
Whether you're trying to take your family on a relaxing off-season vacation or looking to enjoy a getaway with your significant other, the Greater Palm Springs area has an array of options.  
Hyatt Regency Indian Wells Resort & Spa
The Hyatt Regency Indian Wells Resorts & Spa is a guest favorite for families and couples alike, where you can also use points to upgrade your room. In Indian Wells, located only 15 miles away from the airport, this 530-room hotel is known for its breathtaking scenery with the mountains peaking through the pool area.
Parents can kick back at the adults only pool while their kids play at Camp Hyatt. Couples can spend the day pedaling and admiring 45 acres of gorgeous scenery.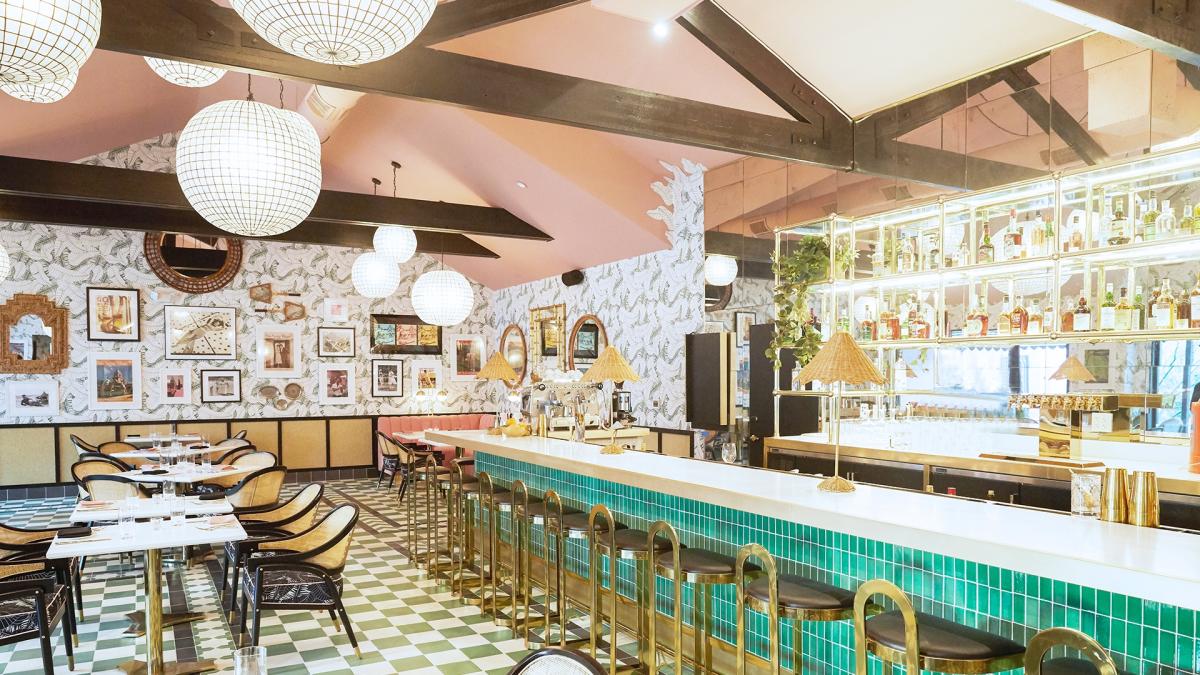 Dedicated to giving a unique experience to all guests, the Moroccan-influenced Sands Hotel & Spa hits all the right notes. This upscale modern yet perfectly balanced with old-school charm 46-room boutique hotel is 15 miles away from the airport in Indian Wells. Guest are surrounded by mouthwatering food from Nest which is located next door to the hotel.
The Pink Cabana, which is inside the hotel itself, will also delight your taste buds. Couples can enjoy their adults-only luxury, Moroccan experience while lounging in their room or unwinding by the pool.
Kimpton The Rowan Palm Springs Hotel
In the heart of downtown Palm Springs, Kimpton The Rowan Palm Springs Hotel is just a few minutes away from the airport. It's surrounded by attractions like a golf resort, an art museum, an architecture and design center, and the Tahquitz and Indian canyons, just to name a few. The modern styled 153-room boutique hotel oozes a warm, welcoming vibe to all who enter its doors.
Families and couples alike can relax and enjoy the desert oasis by lounging on the rooftop pool that overlooks an awe-inspiring, scenic view of the San Jacinto Mountains.
Where to Eat
Whether you're a vegan or you're looking to enjoy a cultural meal, there's something for everyone in the Greater Palm Springs area.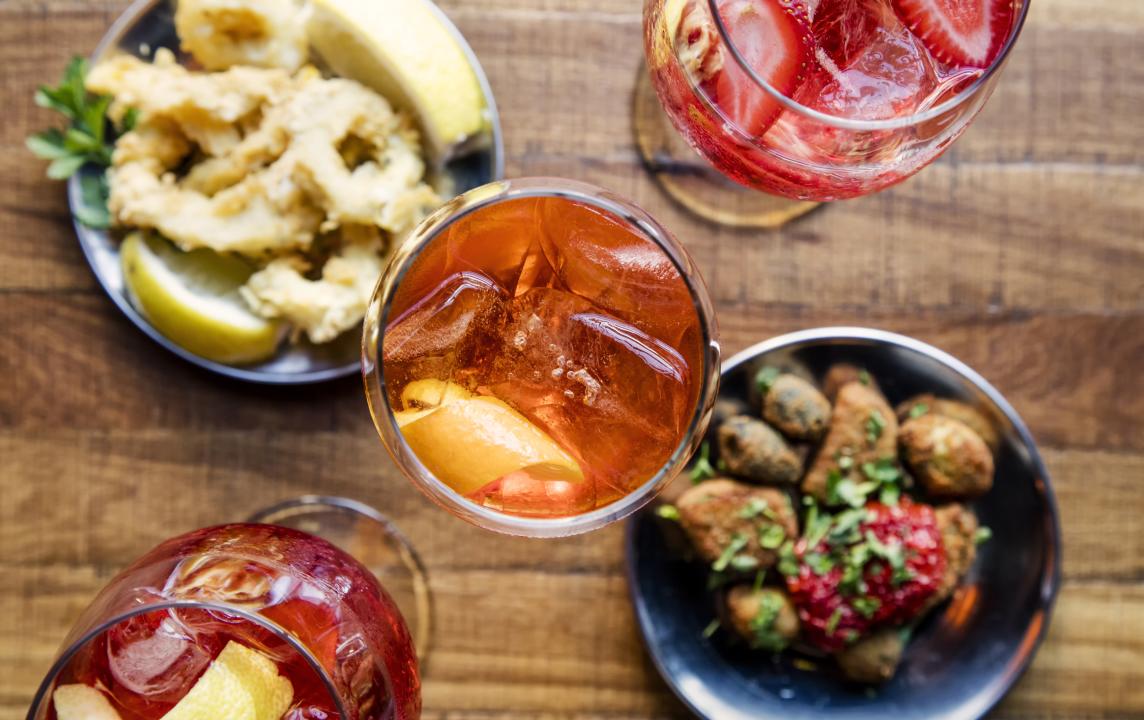 Dedicated to providing guest with healthy, locally sourced food, Nature's Health Food & Cafe is a vegan and vegetarian organic food cafe. You can start your day with tofu scramble, grain sausage, or a veggie and egg burrito. Then for lunch, you can relax and enjoy an eggplant wrap, tofu sandwich, or a Portobello burger.  
Kaiser Grille in Palm Desert is an incredible place to indulge in steaks, seafood, and Californian cuisine for dinner. They care about what you eat and only offer antibiotic and hormone-free USDA Prime beef and all natural Kurobuta pork.
To enjoy a Mediterranean and Californian cuisine for dinner and finish with enough time to admire the live entertainment, stop by The Nest in Indian Wells. It's been a place for dining and entertaining in the valley since 1965!
What's Happening?
There's always something to do in the Greater Palm Springs area. From horseback riding and art galleries to signature events, you'll find that there is never a dull moment.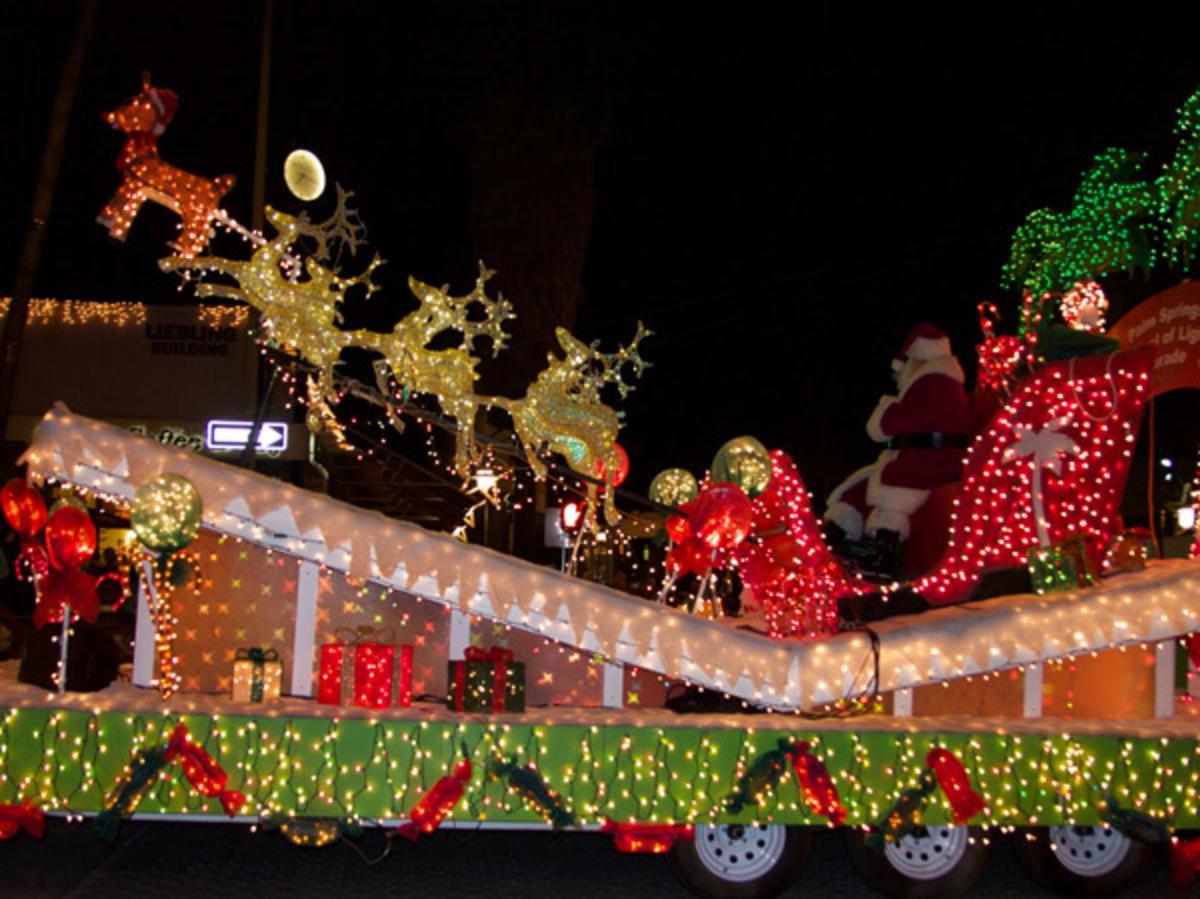 Festival of Lights Parade and Indio International Tamale Festival
Don't miss the extraordinary Indio International Tamale Festival happening on December 1st and 2nd, 2018. You can relish in a diverse selection of tamales from over 300 vendors while dancing to the live entertainment.

But that's not the only fun happening that weekend. Stop by the Festival of the Lights Parade on December 1st in downtown Palm Springs. You can kick off the Christmas season by coming out to admire the marching bands, performing groups, the gorgeous floats, and Mr. and Mrs. Claus themselves!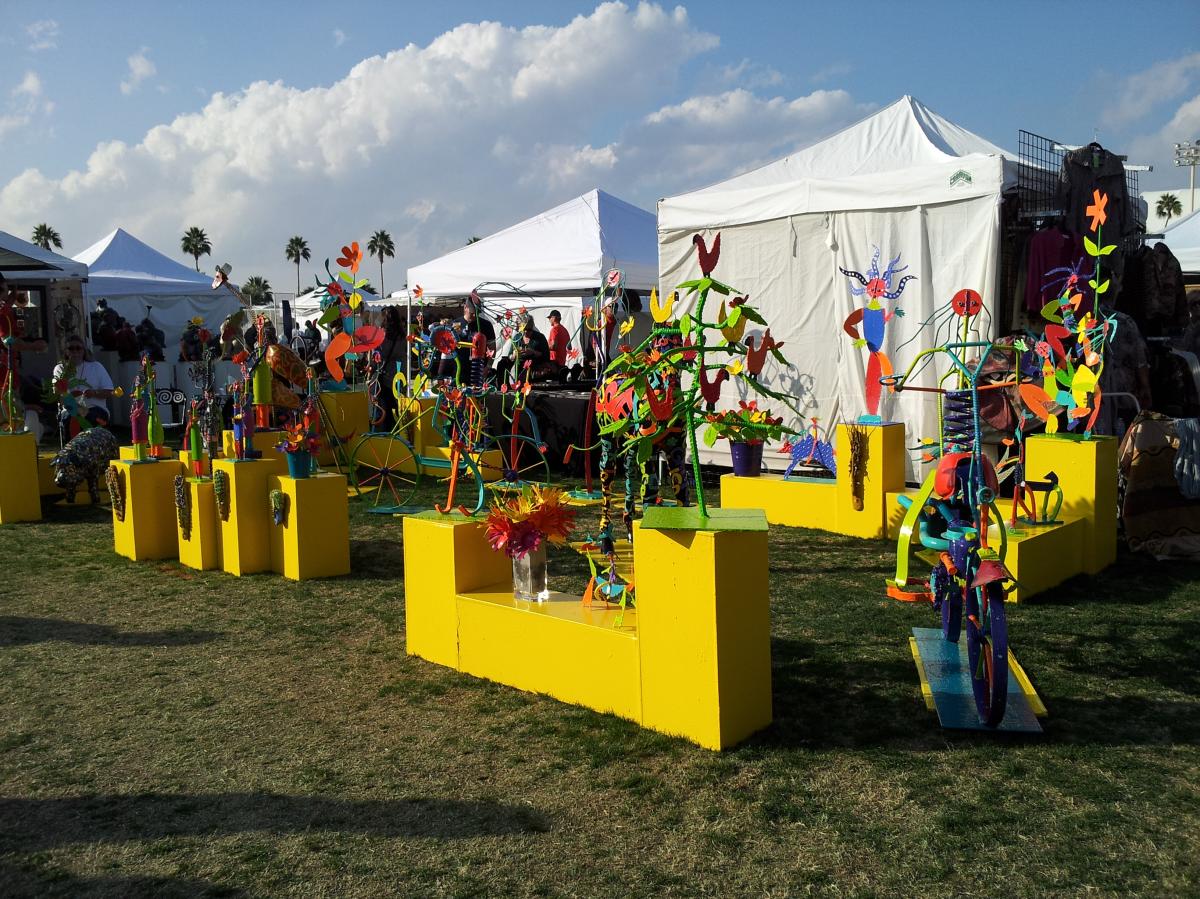 Southwest Arts Festival
The Southwest Arts Festival starting January 24, 2019, through January 27, 2019, will be displaying pottery, fine arts, and many more artworks from hundreds of acclaimed artists. Join us at the Empire Polo Club in Indio where we'll be interacting with artists and their unique works while soaking in the radiant landscape.
This one-of-a-kind outdoor art experience returns February 9, 2019 through April 30, 2019, offering visitors the chance to discover outdoor art installations that use the desert landscape as a canvas. Expect plenty of Instagram opportunities throughout the exhibits.
Looking for more? Check out the full events calendar here.
Summary
There is no shortage of things to do and see in the Greater Palm Springs area. With a number of flights being added and several family-friendly events in the coming months, the Greater Palm Springs area is the place to be.