Grab your vintage Pucci because it's time for Modernism Week 2023 and we're stepping back in time to when Sinatra ruled.
The festival runs February 16-26 and celebrates all things mid-century modern. With hundreds of events, from home tours and fashion shows to cocktail parties and compelling educational seminars, attendees get to learn about and experience a stitch in time when desert life was simple, yet swanky - and architecture ruled. 
The great thing about Modernism Week is there are events for all types of tastes and all sizes of pocketbooks. You can drop some hefty change to sip cocktails in a celebrity home or attend a free seminar on California's revival of Spanish Colonial architecture.  
Either way, there are so many choices. Here is a guide with everything you need to know to have a swell time and make the most of Modernism Week.
 
Where to Buy Tickets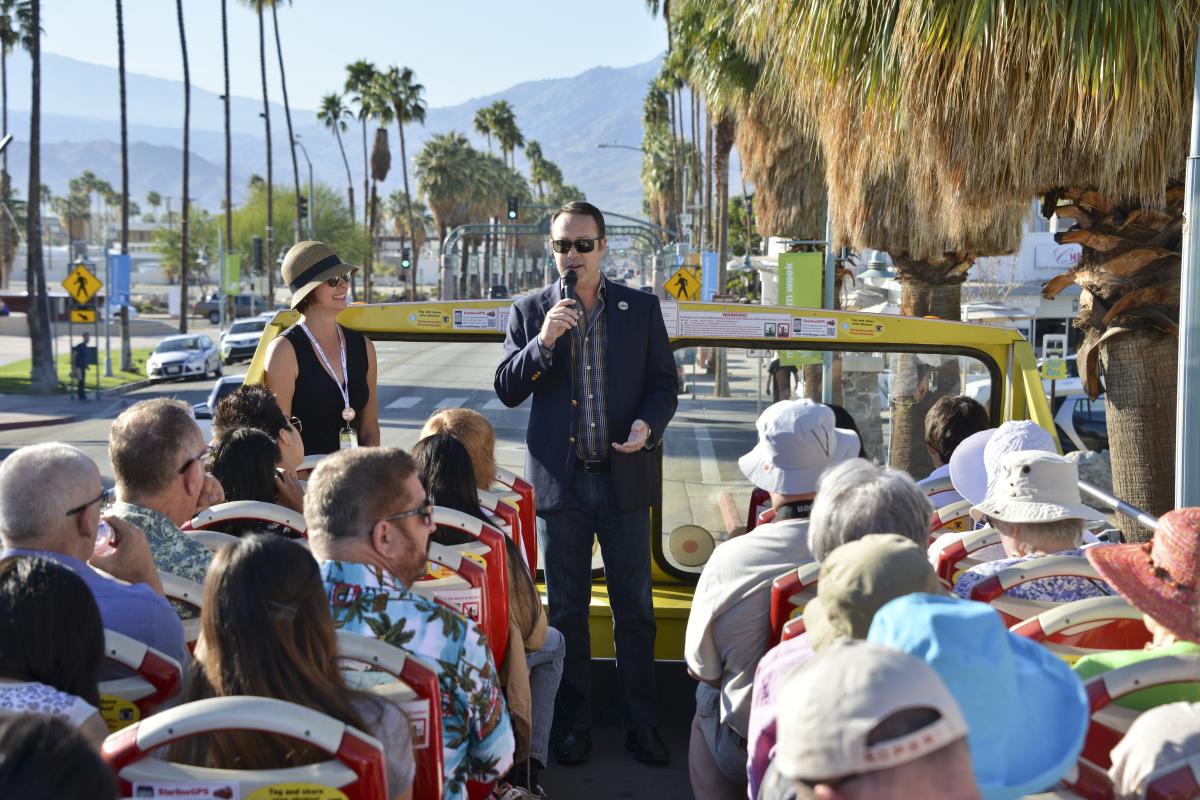 The first order of business is to go to modernismweek.com and peruse the plethora of events. If you see something you like, act quickly because tickets go fast.
If you are looking for a place to start, the Double Decker Architectural Bus Tour is a great way to see all the iconic mid-century buildings in Palm Springs, all from the top of an open-air double-decker bus. You can not beat the vantage point. 
Highlights on that tour include William Krisel's House of Tomorrow, Richard Neutra's Kaufmann Desert House, and E. Stewart Williams' legendary "Twin Palms" estate, where Frank Sinatra used to live. 
There is a variety of bus tours to choose from that range in price from $60-$150. The bus tours take off from Hyatt Palm Springs, which serves as Modernism Week's CAMP (Community And Meeting Place) Headquarters. 
CAMP is always buzzing with free daily activities throughout the 11-day event - from DJ entertainment and talks to displays and color consultations with Dunn Edwards. It's definitely worth a stop. 
 If an event you have eyed is sold out, do not worry because new events continue to be added, so keep checking their website.
 
Home Tours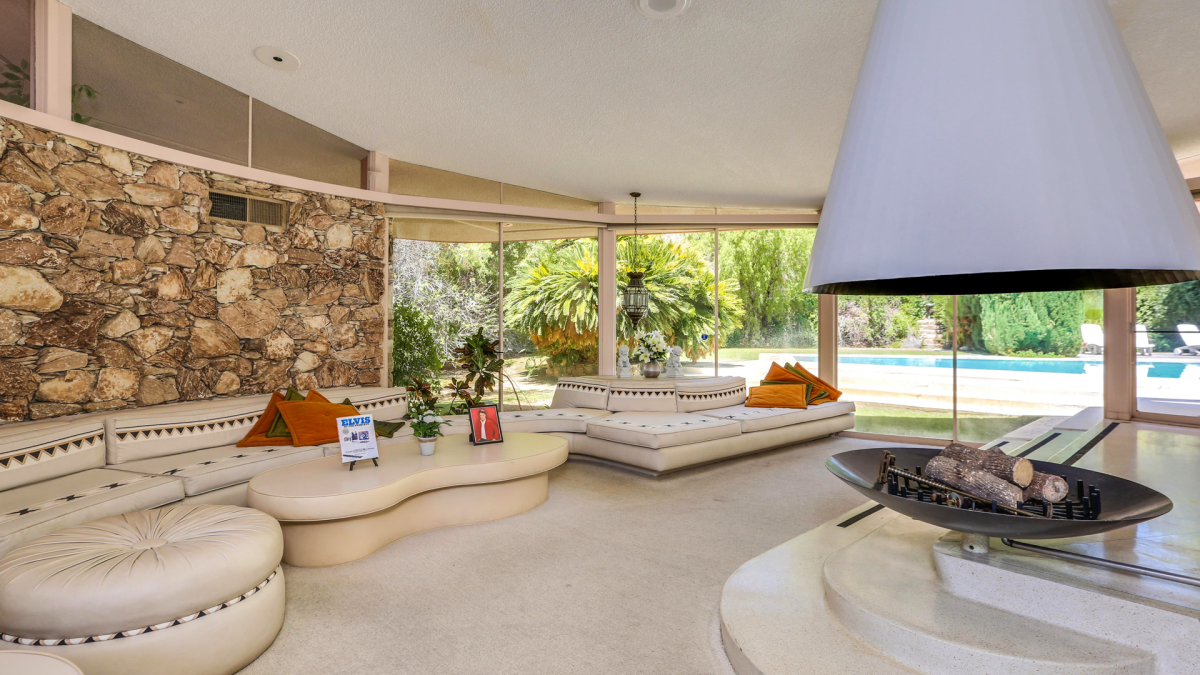 The home tours are a staple of the event. They offer attendees an opportunity to step inside some of the Greater Palm Springs area's most architecturally impressive homes, designed by renowned architects of the time. 
The tours also provide an opportunity to ogle iconic homes where celebrities lived or at least spent some time - helping cement the area's reputation as the "Playground to the stars." 
Here are some home tours to consider: 
When: Various days available | Ticket price is $35
This home owned by Kevin Kemper and Howard Hawkes of H3K Home+Design was designed by Charles Du Bois and built by the Alexander Construction Company in 1963. It has a Hawaiian aesthetic and lots of other mid-century features to provide inspiration.  
When: Various days available | Ticket price is $35
This 1965 home, named after its location - Yosemite Drive and Oasis - was updated by Grace Home Furnishings and features a blend of Bohemian and Hollywood Regency styles.
When: Various days available | Ticket price is $35
 This 1958 Palmer and Krisel-designed home in the Little Beverly Hills neighborhood, has been revived and remodeled and is ready for its close-up.  Shag, aka Josh Agle, was the lead designer and creative director of the home's remodel, and has, in a sense, brought to life one of his iconic paintings. 
When: Various days available | Ticket price is $55
This newly renovated home was built in 1960 and designed by William Krisel. It is famous for serving as the "Honeymoon Hideaway" for Elvis and Priscilla Presley after their wedding in 1967.  
 
Cocktail Parties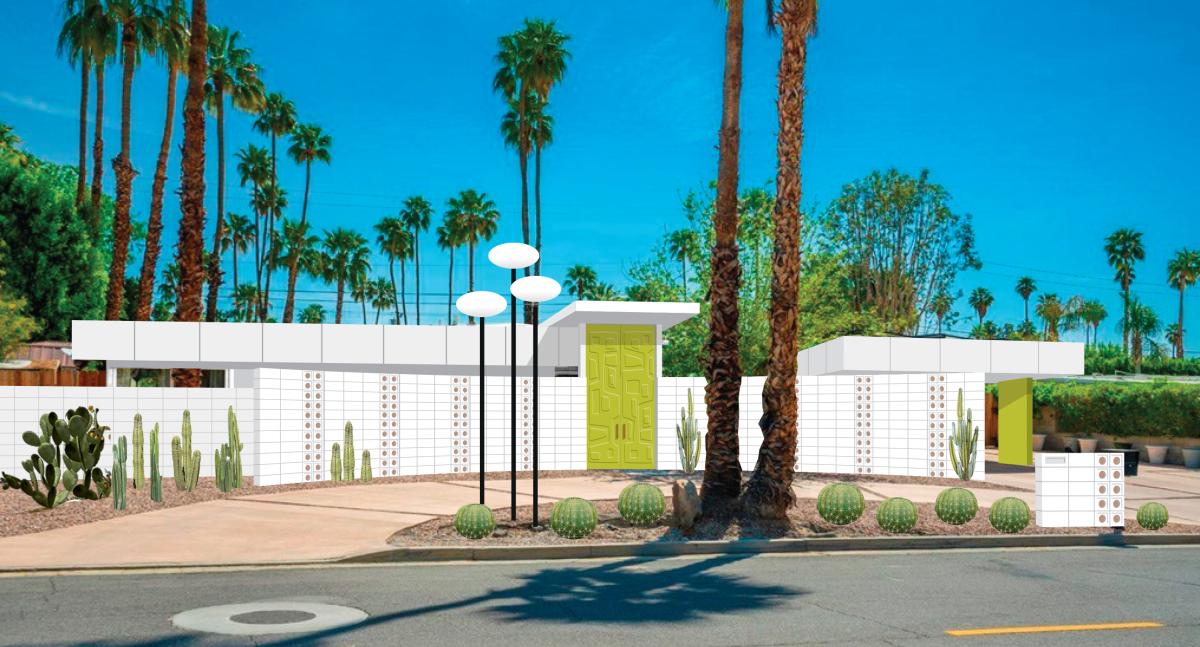 Modernism Week offers a bevy of cocktail parties that provide an opportunity to socialize for a good cause and still soak in lots of mid-century modern architecture and vibes. 
Here are a few events that feature cocktails, celebrity homes, and in some cases, both:
When: February 22 from 5 - 7 p.m. | Ticket price is $225
Enjoy drinks, appetizers, and music, all the while checking out the former home of Kirk and Anne Douglas, designed by Donald Wexler.
When: February 18 from 5:30 - 7 p.m. | Ticket price is $95
Learn the history of the Lautner Compound, which includes the 1947 residential fourplex designed by John Lautner, as you sip some bubbly with owners Tracy Beckman and Ryan Trowbridge.
When: February 18 from 7 - 10 p.m. | Ticket price is $225
This party held at the 1957 Kenaston Estate designed by E. Steward Williams, serves as a fundraiser for PS Mod Com. Here, guests are treated to retro cocktails and hors d'oeuvres, music by the Martini Kings, and will get a taste of the hip, mid-mod parties of decades past. 
Inspiration & Miscellaneous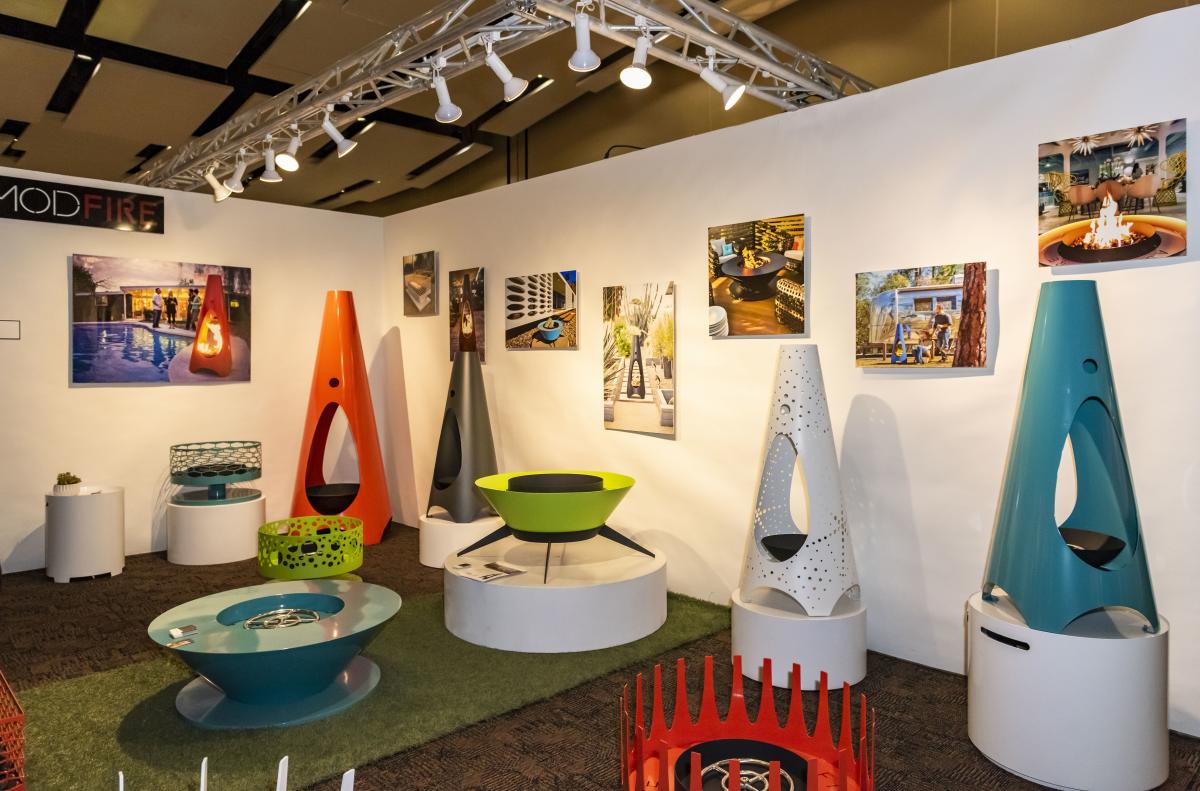 Modernism Week is a great place to be inspired by not only architecture but also food, fashion, and music. Here are a few fun and unique offerings that can stimulate all your senses.
When: February 17 from 6 - 9 p.m. | Ticket price is $110
Enjoy some cocktails and passed hors d'oeuvres as you preview 125 exhibitors from across the globe. The Show & Sale is a signature event that features everything from furniture and home accessories to jewelry and art. It's a great event to get ideas for your home redo or buy a gift for your retro-loving friend.  
When: Various dates are available | Ticket price is $75.
Learn how to make classic cocktails from experts during a hands-on mixology class. This is a fun and interactive event. Your tablemates may be strangers at first, but by the end of the class, you will all be best friends.
When: Various dates are available | Ticket price is $195.
This immersive four-course dining experience was created by PS Underground specifically for Modernism Week. As the name suggests, the dinner and musical performance pays homage to the historic Plaza Theatre and is sure to be spectacular. The evening also includes free-flowing cocktails, wine, and beer.
When: February 19 from 1 - 4 p.m. | Ticket price is $75
This runway fashion show highlights the glitzy and glamorous fashion of Old Hollywood. Attendees can shop vintage fashion before and after the show and ask event host and fashion icon Tziporah Salamon burning fashion questions.  
Are you ready to save on your next visit to Greater Palm Springs? Start planning your trip with the getaway offers. All the events and tours are listed at Modernismweek.com.