Greater Palm Springs is famous for golf, shopping, hiking, music and hundreds of dining opportunities, but most visitors are surprised—and delighted—to learn that the Coachella Valley is an important farming region of Southern California. No wonder: The destination has a 300-day growing season, with annual agriculture contributing more than $600 million to the economy from table grapes, citrus, fruits, peppers, avocados, mangos, carrots, assorted greens and greenhouses all scattered across the oasis.Several farms grow organic crops, and about 95% of U.S. dates are grown right here.
The three Certified Farmers Markets in the Coachella Valley, open fall through spring, operate in three different locations – Palm Springs, Palm Desert and La Quinta ­­- three different days of the week, and most of the farmers attend all three of them weekly. Farmers from beyond the Coachella Valley also bring their homemade cheeses, flowers, olive and avocado oils, honey, flowers, organic coffee and home-baked breads and pastries. Cooking demonstrations and live music enhance the experience.
Savvy local chefs prefer to wander the three open-air certified farmers markets that offer "just picked" produce and hand-made products. Some vendors attend every market while others are at just one a week, but you'll usually find a famous local chef giving a cooking demonstration and live musicians entertaining at all of them. A stroll through the markets is always entertaining – and admission is free!
Saturdays, 8 a.m. – 12:30 p.m. | 2300 E Baristo Rd, Palm Springs
This market offers fresh vegetables and fruit (organic, transitional and no-spray), herbs, lavender, cheese, bread, honey, nuts, cage-free eggs, olives and olive oil, cut flowers, orchids and plants. The markets don't allow dogs in the aisles, but if you have a canine in your family be sure to check out Ben Davis' Natural Monarch Raw Pet Food for dogs. Ben is a professional dog nutritionist, behaviorist and groomer, and he has a booth at all three markets.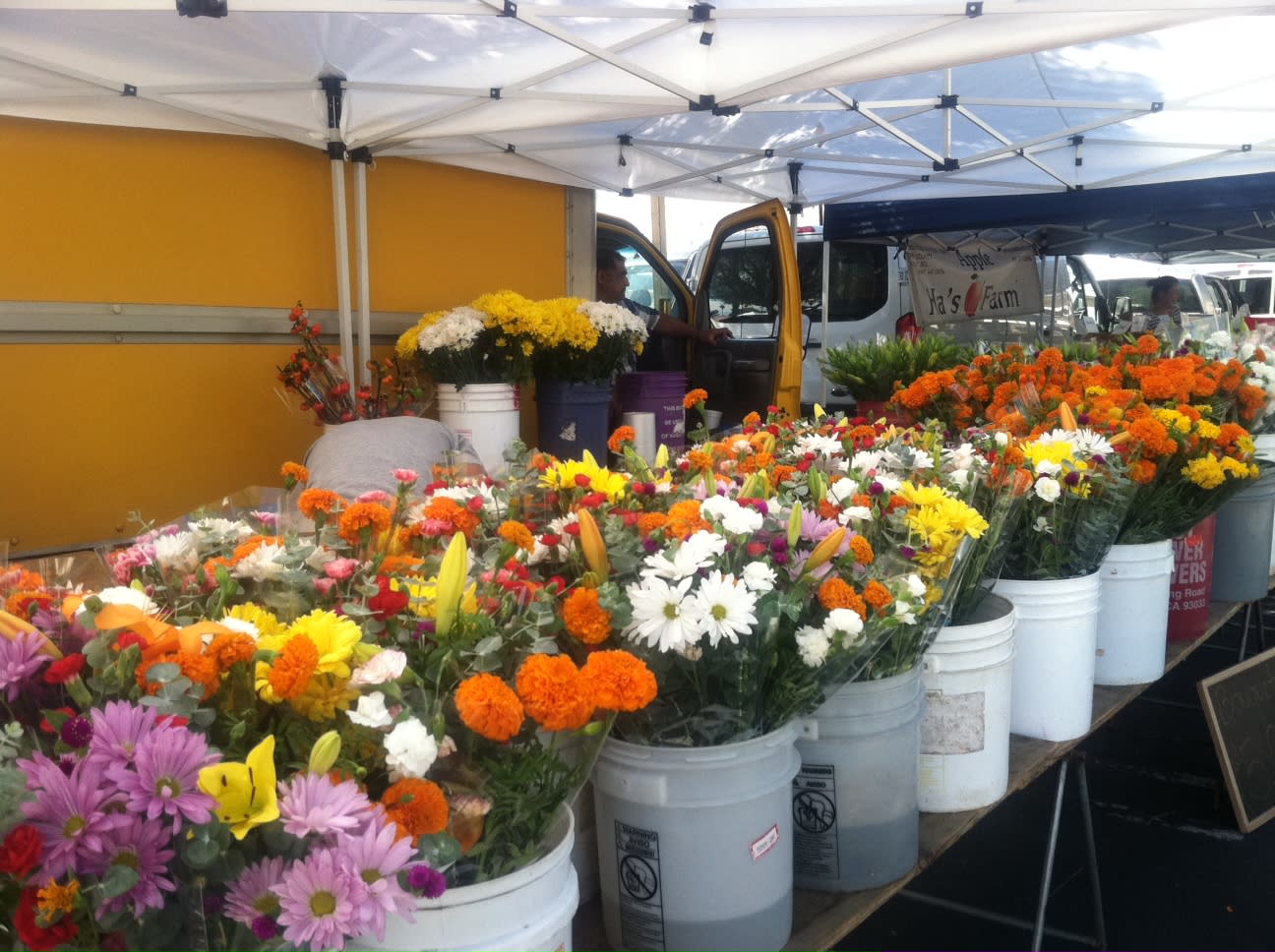 Wednesdays, 8 a.m. – 12:30 p.m. | 72-559 Highway 111
Here, you're likely to find farm-infused popsicles "made with love," superb organic salsas and sauces, farm smoothies, fresh squeezed orange juice, guacamole, fine olive oil, avocado oils and lotions and fresh sauerkraut. Pick up some unique, organic cheeses and freshly made bread for a special picnic.  If you're looking for easy-to-pack gifts to take home, consider plant and herb starts from Herbivore Farm. Plant them in small pots when you get home, and, in a few months, you'll find yourself with special gifts from Greater Palm Springs for your friends and family.
Sundays, 8 a.m. –12:30 p.m. |  78100 Main Street, La Quinta
As you might expect, Old Town La Quinta has an "Old West" appeal. The market is loaded with fresh produce, Deeb Farms' fresh squeezed Valencia orange juice, cheese, organic nuts, fuyu persimmons, fresh breads from L'Artisan Bakery, organic apples from Ha's Apple Farm in Tehachapi and beer from La Quinta Brewing Co. Save room for Sylvia Garza's fresh homemade tamales from her Qué Mami Organics line, but get there early: these hot tamales always sell out.