Greater Palm Springs is a destination that successfully intertwines health, luxury, and rejuvenation, which are reflected throughout this culinary oasis. It's easy to find a restaurant that features thoughtfully prepared and beautifully unique dishes. In just one weekend you can tour Greater Palm Springs and get a diverse experience of favorite local establishments.  All will undoubtedly excite your taste buds.
 
Friday: Indio & La Quinta
Breakfast: Start your day off at Chula Artisan Eatery, offering farm-to-table fare and proudly serving local Joshua Tree Coffee. This will give you the energy to head out for a hike in the La Quinta Cove. If you have more fuel to burn, consider heading to nearby Indio for an informative tour at Shield's Date Gardens where you can tour the garden and watch a short film about the sex life of a date.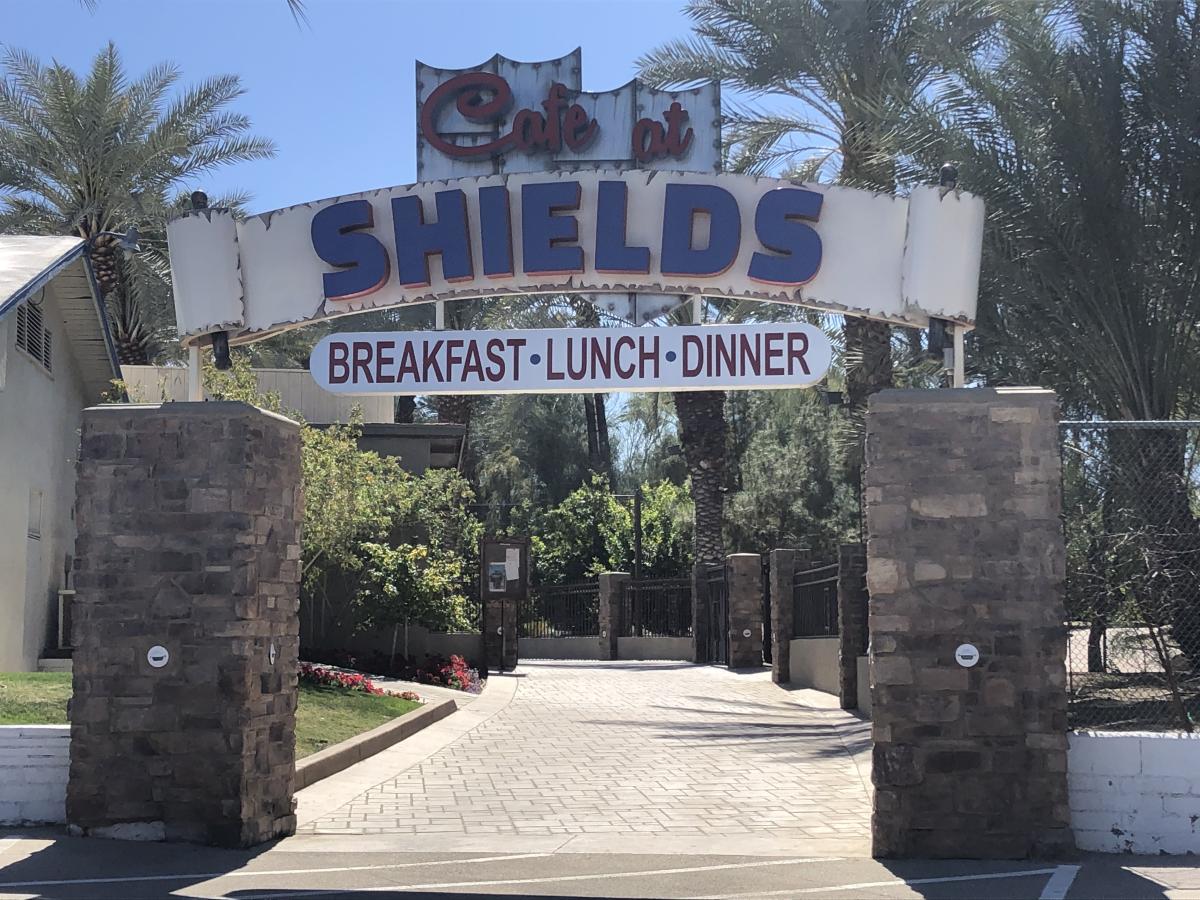 Lunch: By now, you've likely worked up an appetite. Opt for a nice salad right there at The Café at Shield's Date Gardens or, if you prefer a good dose of omega-3's, head down Highway 111 a few miles to the locally-owned Pokehana La Quinta for high-quality fish with gluten-free and vegan poke options made to your liking. Pokehana also has a location in Palm Desert. 
Take A Mid Day Tea Break: Next, stop by at the all-new farm-to-table eatery, Beautiful Day in La Quinta which also serves a variety of organic beverages ranging from yerba mate, iced teas, hot teas, coffees, and much more. All contain organic ingredients. 
Dinner: Venture to the local's favorite happy hour hangout, The Grill On Main, where road biking enthusiast Chef Brett Maddock always offers something memorable on the menu.  Stay a while longer to enjoy live music and dance into the evening hours.
Saturday: Palm Desert and Cathedral City
Breakfast: If you prefer a light breakfast, head to Fresh Juice Bar for a protein shake or a fresh-pressed juice before your hike to the Cross in Palm Desert. On a hot afternoon, grab a pitaya bowl, topped with berries and gluten-free granola (agave is optional).
Lunch: An afternoon selecting your favorite spices at Savory Spice Shop and shopping on El Paseo deserves a home-brewed kombucha and a few courses off the organic menu at Wildest Greens. 
Dinner: Come hungry and indulge in umami flavors from the eastern Mediterranean at Daniel's Table in Cathedral City. Tucked away in a small corner of town, Chef Daniel prepares locally-sourced, organic foods and offers delicious organic wines. Chef makes it easy for you to feel at home and want to come back for more.  
Sunday: Palm Springs
Breakfast: In the iconic city of Palm Springs, you'll want to enjoy a morning at the modern Lulu California Bistro overlooking Palm Canyon. Enjoy a meal from their award-winning breakfast/brunch menu or request their plentiful gluten-free menu. If you are in the mood to carb-splurge, be sure to order a gluten-free baguette as they are surprisingly good.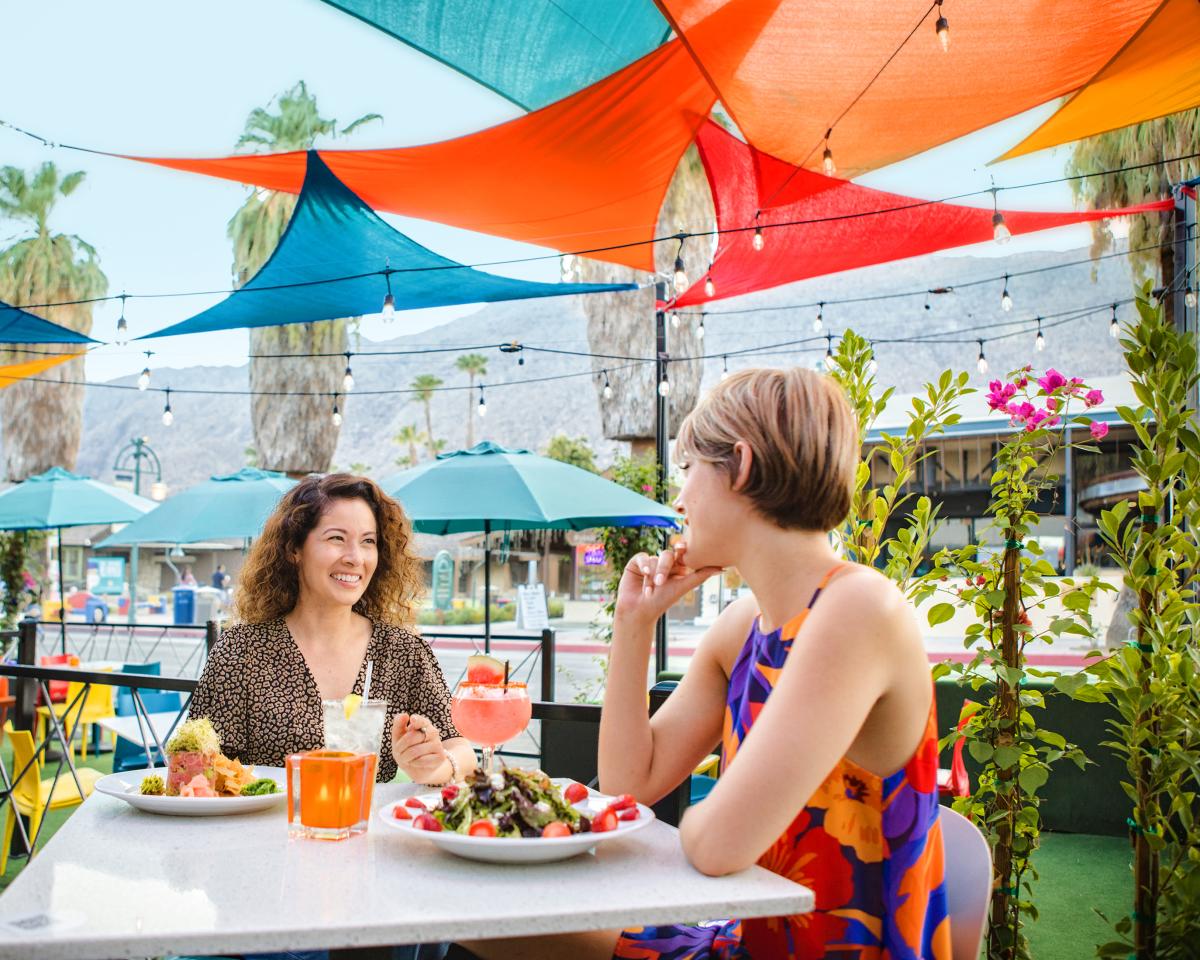 Coffee Break: Head to Koffi for a great cup of locally roasted, organic coffee. With three locations - three in Palm Springs and one in Rancho Mirage - this local favorite offers a variety of delicious milk alternatives, but their homemade whipped cream is delectable. 
Lunch: FARM Palm Springs serves breakfast and lunch daily, and dinner Friday through Tuesday. They prepare made-to-order traditional dishes from southern France using only fresh ingredients. The ambiance is quaint and the setting easily transports you to the French countryside.
Dinner: If you are looking for a vegan dinner, Native Foods is the place for you. Try there burgers that taste incredible or their various options for salads. Never skip dessert with their housemade parfaits. 
Other Recommended Restaurants:
Foodie Activities:
Healthy Snack Shopping:
If you're looking for more foodie inspiration in Greater Palm Springs, see these suggestions below to add to your dining adventures.