In the last decade, ethical and sustainable shopping has transcended its niche origins to become a widely recognized and mainstream concept. With an ever-expanding array of options readily accessible, it's now simpler than ever to make responsible spending choices, all without compromising on choice, style, or quality.
Consciously opting for sustainable shopping is a superb means to unearth unique and exceptional items. From dining and fashion to discovering the perfect gifts, the SoCal oasis is brimming with fantastic options for leading a sustainable lifestyle.
---
Coachella Valley Certified Farmers Markets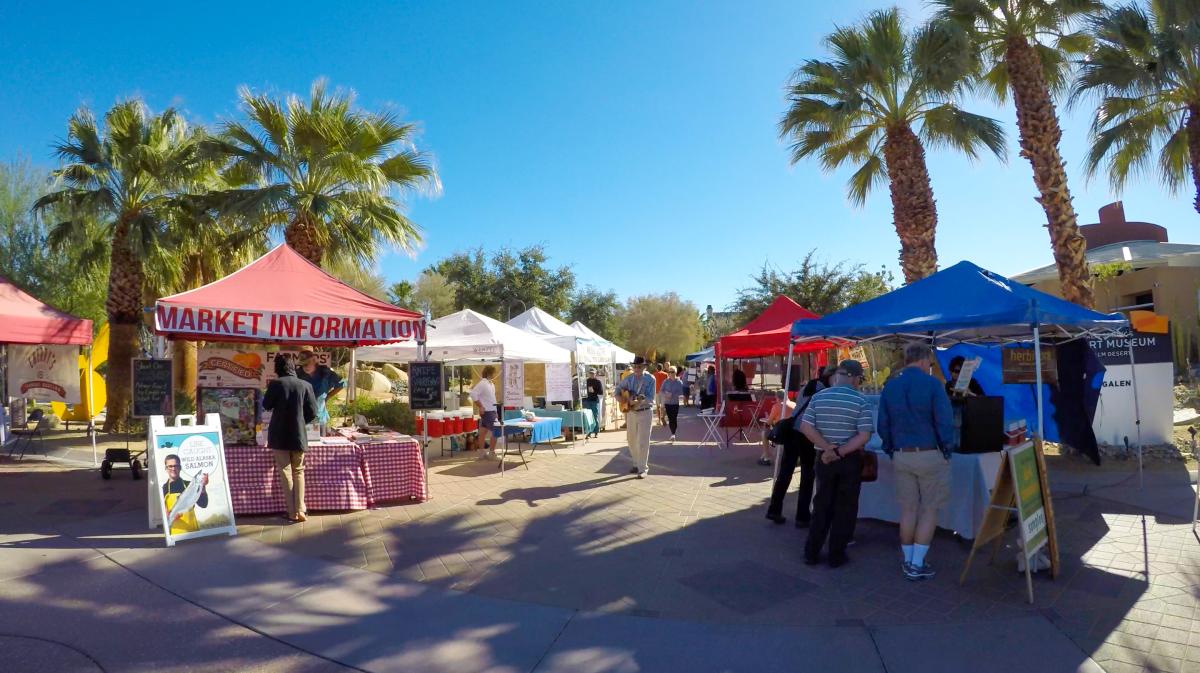 While you could grab your groceries from a chain supermarket, consider making your purchases at one of the Coachella Valley Certified Farmers Markets. Here, you not only acquire sustainably and environmentally grown produce but also lend your support to small businesses. Furthermore, shopping for organic and local products ensures you nourish yourself and your loved ones with the finest quality food available.
The appeal extends beyond produce. Keep an eye out for other treasures from additional vendors who exclusively utilize ingredients sourced from small California farms in their offerings. You'll find delightful baked goods, craft brews, coffee, cooking oils, and even pet food. With locations in La Quinta, Palm Desert, and Palm Springs, open rain or shine, the bounty is vast and diverse. See more and start planning your unique find at farmers markets. 
---
Revivals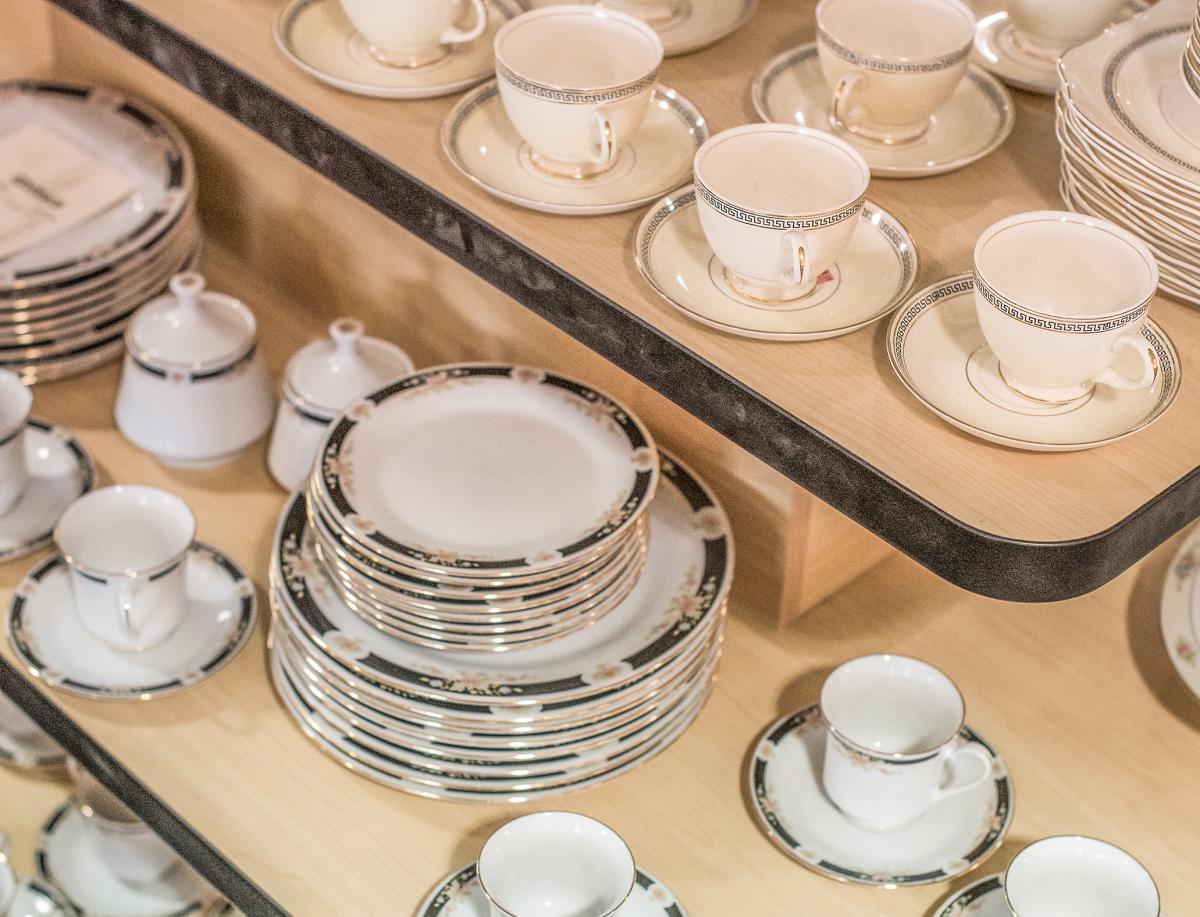 While the vintage clothing racks are abundant, Revivals is actually one of the best spots to find great home goods and furniture at incredible prices. From vintage tea sets and crystal candelabras to brand new mid-century style dining tables and couches (often previously just used for home staging), you'll find everything you need to create the home space of your dreams. Revivals have locations in Cathedral City, Palm Desert, and Palm Springs so options are plentiful. 
---
Mogan's in The Desert
Located in the La Quinta Resort & Spa , Morgan's in the Desert  is a top pick for diners looking for farm-to-table fare. Produce is sourced from Greater Palm Springs and includes tomatoes, peaches, cauliflower, strawberries, olives, and meats. The restaurant partners with the County Line Harvest Farm, which is within a 20-minute drive, and Morgan's plans to increase the usage of its resources even more in the future. 
Top dish picks include the heirloom tomato salad, the port wine-braised short rib that comes with County Line vegetables, and the white chocolate crème brulée that features champagne and decadent farm fresh strawberry coulis. If your group is into wine, you are in luck, as the restaurant also has a large wine list that includes some locally sourced vino. 
---
Organic Glow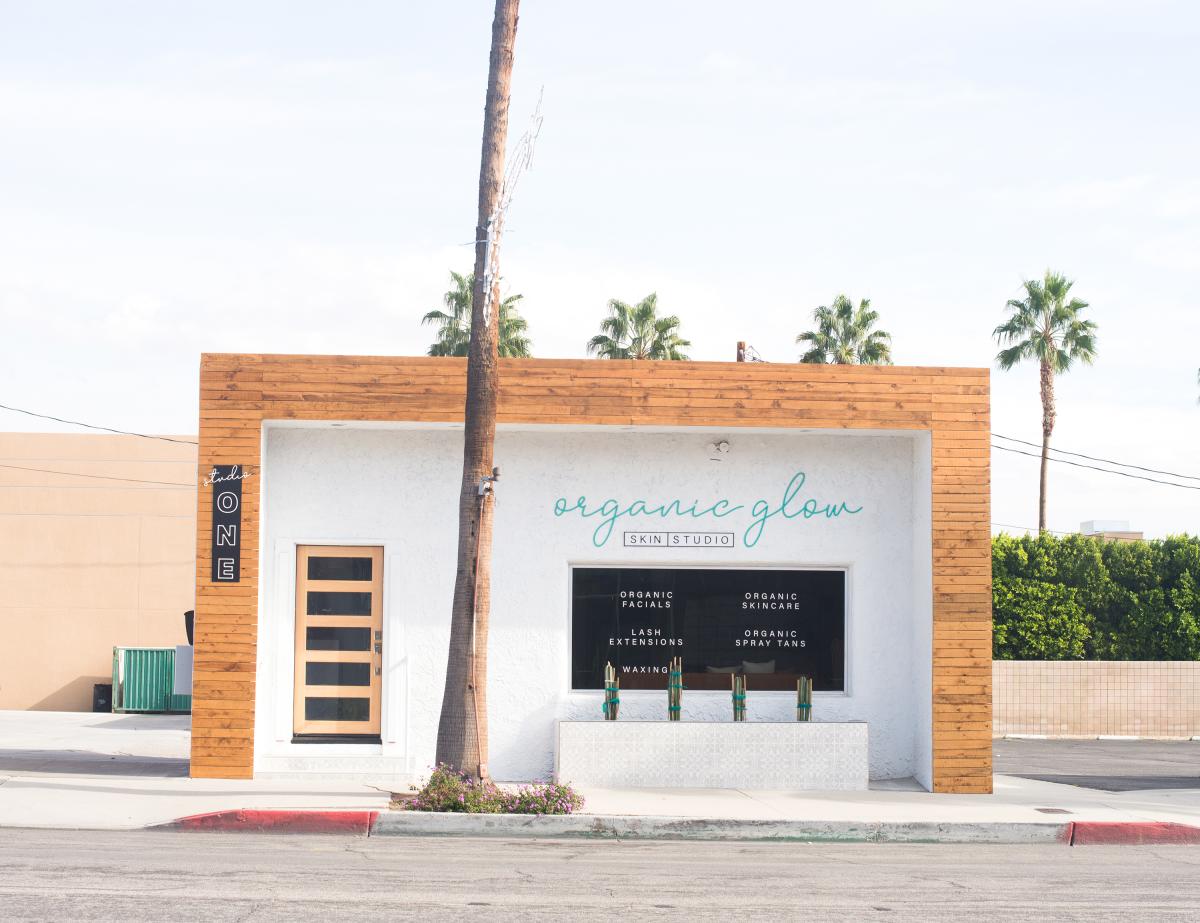 Sustainability isn't just for the food we eat or the clothes we wear. Organic Glow Skin Studio knows this and is at the cornerstone of their practice. From organic spray tans to lash extensions and a plethora of deeply indulgent facials, their top quality organic products and mindful approach to beauty is both good for the environment and for your skin. Organic Glow Skin Studio has two locations: one in Palm Springs and one in Indian Wells. 
---
Chef Tanya's Kitchen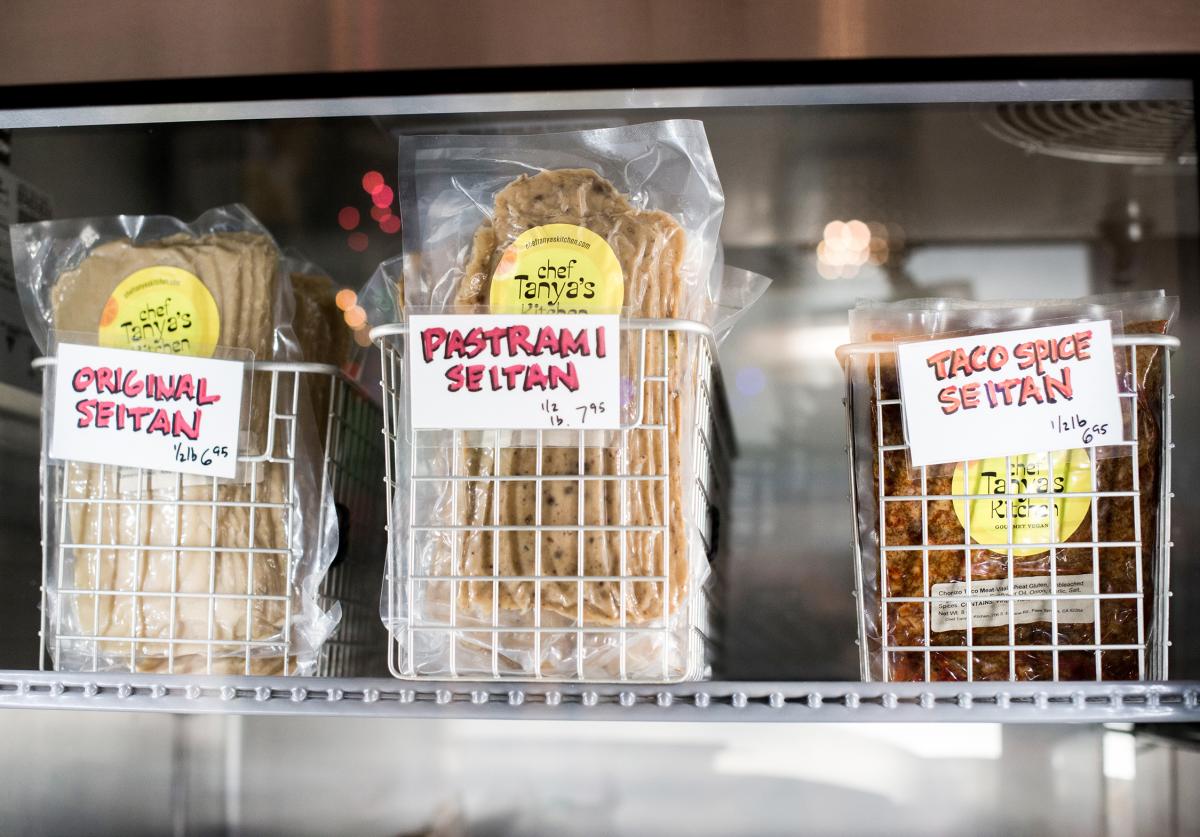 Chef Tanya offers pre-packaged to-go options of some of her biggest hits at her most recent establishment, Chef Tanya's Kitchen, including house-made seitan and tempeh 'deli meats,' and 'crack cheese' logs. With catchphrases such as 'Eat plants and look good in your pants,' going plant-based has never been easier or more enticing. Chef Tanya's Kitchen also offers other take-home goodies from crackers to hot sauce and house-made desserts such as Mexican chocolate pudding and their famous Goodie Bars. 
Planning a sustainable Greater Palm Springs itinerary? Here's some eco-inspiration for your next trip.
Read More