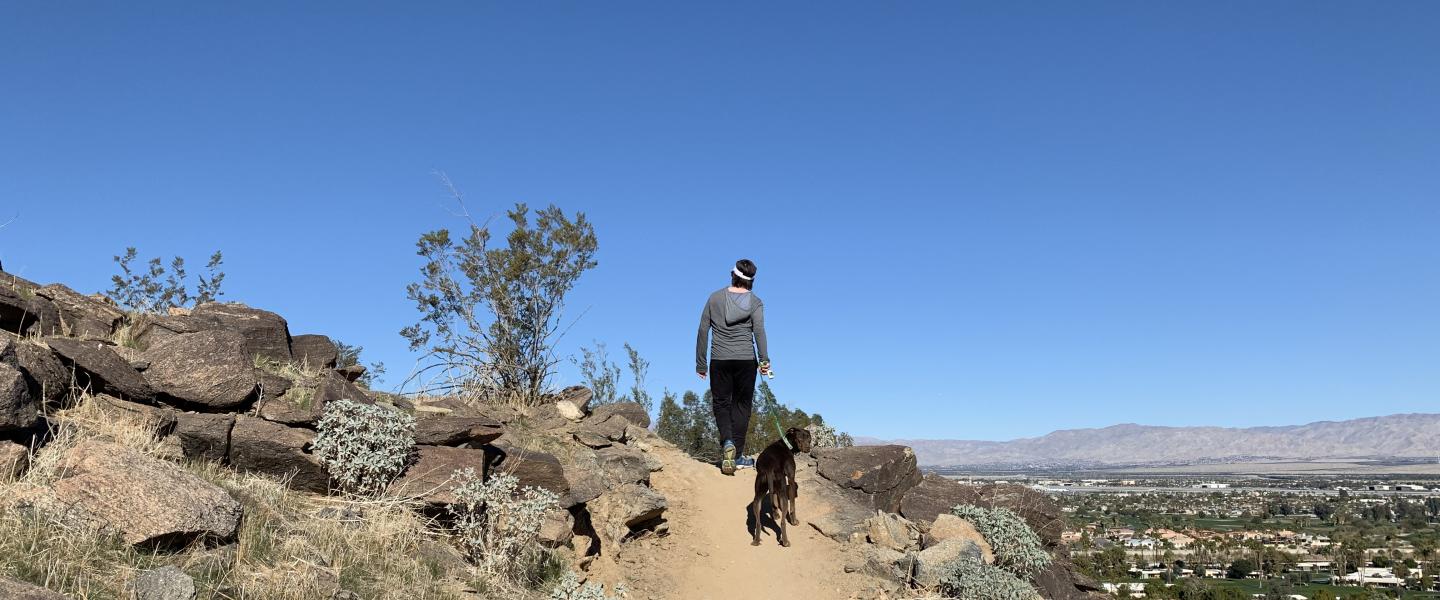 Hiking is more than just a way to enjoy the outdoors; it's a great exercise for your body and your mind. Since you can get into it easily with little to no investment, it's an ideal workout, plus the mind-bending views you can enjoy on even some of the easiest hikes are worth the effort.
If you're new to Greater Palm Springs or just visiting, we've compiled some of the easier hikes across the oasis that you can check out and enjoy. A reminder to always know your route and carry a map, and to bring more water than you think you need since the desert heat can dehydrate far more quickly than people realize.
1. Painted Canyon/Ladder Canyon Loop, Mecca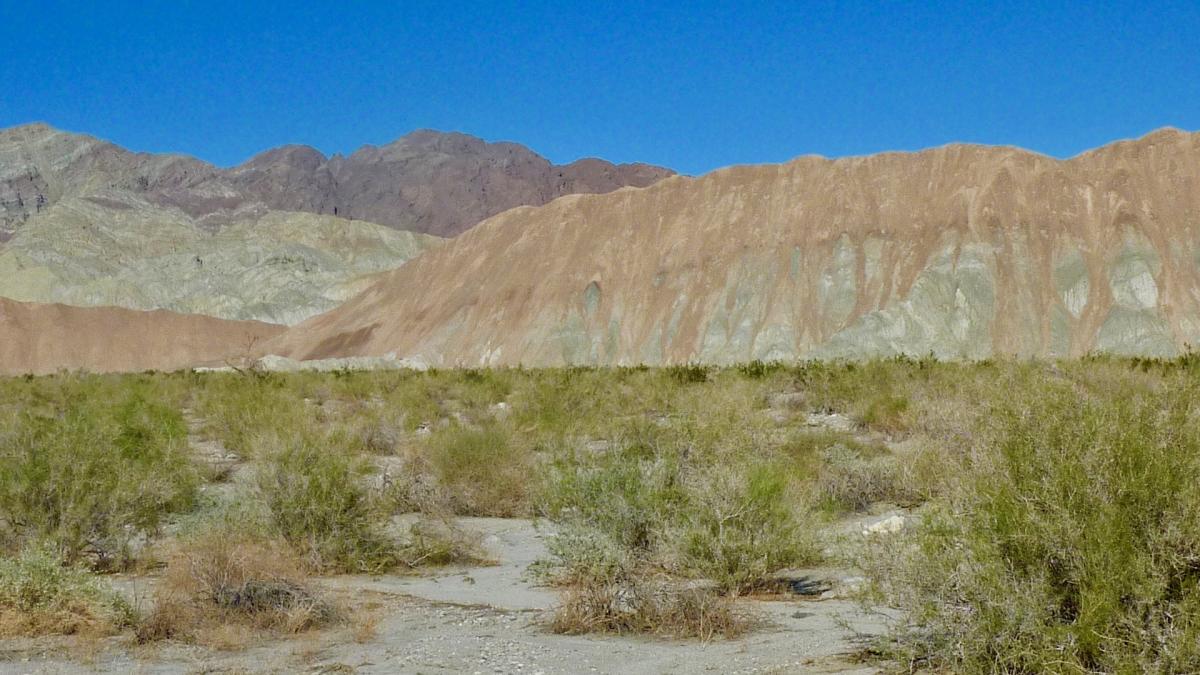 This trail near the Salton Sea is a bit of a pilgrimage for many tourists and visitors. The term 'painted' canyon refers to the kaleidoscope of colors (reds, oranges, yellows and every ombre hue in between) that blend across the hills here, and it's a gorgeous setting.
The first part of this hike will take you along the winding canyon floor, then, watch for rock arrows on the ground pointing you to the first ladders that will help you ascend up the steep sides of the canyon to its rim. Keep in mind, pay attention to the trail because the wind may blow sand over the markers, or flooding may wash them out. In addition, look out for the entrance to the first ladder as it too, can be easy to miss.
While this hike is a lot of fun, and something very different from average, it's worth taking note that due to weather conditions during the summer, it may be wise not to do this hike as the condition of some of the ladders may change or deteriorate. 
2. Coachella Valley Preserve/Thousand Palms Oasis, Thousand Palms
Probably one of the easiest hikes in the entire Greater Palm Springs area, this flat walkabout takes you both through the desert, and circles you around one of the larger oases in the region. The massive stand of palm trees that mark this oasis has boardwalks through its core, saving your feet from the surprising amount of water that trickles to the surface here, thanks to an opening in the geologic fault line.
The trails are well marked and the small museum/interpretive center is interesting, and you can easily see the main attraction here the oasis—in under an hour. After you stroll the shady palms, you have several choices of trails that continue out into the desert around the oasis if you want to keep going.
The preserve has many hiking trails including Pushawalla, McCallum, Hidden Palms, Moon Country, and Willis Palms trails.

3. Art Smith Trail, Palm Desert
The first thirty to forty minutes of this hike is largely flat and sandy, crossing a wide canyon wash where it's quite common to see the area's Bighorn sheep nibbling on desert flora.
Soon enough, you'll soon see a tumble of a house and car-sized rocks piled like marbles in the back of the canyon, and that's where this easy-to-moderate hike will begin to challenge your comfort level as you scramble over giant boulders near the apex of the trail. There's plenty of ways to get around, or up and over them, and the pathways of previous hikers are well worn.
Eventually, you'll reach your reward; a huge stand of palms siphoning water from some unseen desert oasis below many feet of dried palm fronds (watch your step!). The shady, cool oasis is a nice spot to rest, but there's not much of a natural sitting area so be prepared to perch atop a boulder.
4. Butler Abrams Urban Trail, Rancho Mirage
This urban trail is another flat offering that takes you through some residential areas in Rancho Mirage. It's ideal if you need to stretch your legs but don't want to drive out to the hills, or if you live or are staying nearby, it's a great way to start the day.
The paved trail runs parallel to the wash for about 2.5 miles. The views are nice with the mountains to one side and a golf course on the other and you'll see others out hiking, walking, cycling or running.

5. Araby Trail, Palm Springs (Moderate)
If you want to try something a bit more challenging, this hike will reward you with panoramic vistas over the oasis in several spots, plus it gives you a chance to get an up-close look at one of the area's most well-known homes; the former Bob Hope House.
The trail begins just off Highway 111 and winds through some neighborhoods where you'll see plenty of 'no trespassing' signs and other placards warning hikers to keep to their business. Once you wiggle up the face of the mountain, you'll head inwards and traipse along a narrow pathway through a wide canyon before climbing up, up and up. You'll gain some elevation, but it's not too challenging.
This trail can be quite busy, but if the views aren't impressive enough, you'll soon spy the famous house in question to your right. If you can handle the continued moderate climb, you'll pop out on a flat area above the home, and be rewarded with a bird's eye view of the iconic mushroom-shaped roof.
If you're new to hiking and want to get a feel for the trails and the landscapes in Greater Palm Springs, these easy hikes are a great introduction to the area. Check out more outdoor adventure in Greater Palm Springs here.